Here is some unexpected celebrity couple news. Gigi Hadid and Zayn Malik were seen kissing, according to new photos obtained by TMZ. So does this mean Hadid and Malik are back together? It's not entirely clear at this point in time if they are officially in a relationship again, but the images are hard to ignore. The model and singer sure do look like they're having a good time together. (Bustle reached out to reps for Malik and Hadid, but did not receive a response at the time of publication.)
According to TMZ, Hadid and Malik were hanging out on Sunday, April 29 in New York City, where they were spotted walking around Soho, smiling and sharing a kiss. The photos also show the once beloved celebrity couple helping a homeless man by giving him what appears to be a gift card.
Their kiss and hangout is somewhat shocking, especially since they announced their breakup in March. In a statement posted on Twitter, the former One Direction singer confirmed their split by writing, "Gigi and I had an incredibly meaningful, loving, and fun relationship and I have a huge amount of respect an adoration for Gigi as a woman and a friend." He continued, "She has such an incredible soul. I'm grateful to all of our fans for respecting this difficult decision and our privacy at this time, we wish this news could have come from us first. We love you all. xZ".
As for Hadid, she also took to Twitter and shared about the two going their separate ways, "Breakup statements often seem impersonal because there is really no way to put into words what two people experience together over a few years .. not only in the relationship, but in life in general." She then added, "I'm forever grateful for the love, time, and life lessons that Z and I shared. I want nothing but the best for him and will continue to support him as a friend that I have immense respect and love for. As for the future, whatever's meant to be will aways be. xG".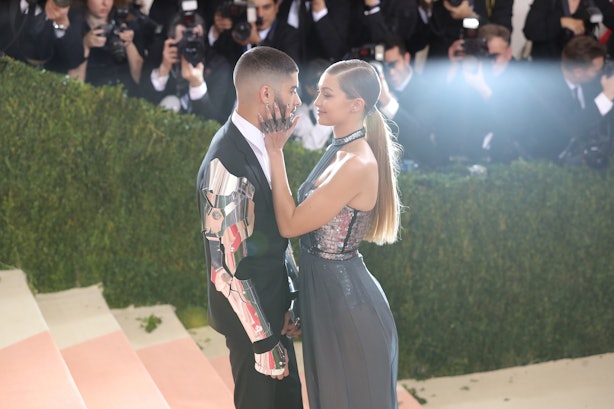 The couple spending time with one another on April 29 is the first time they've been seen publicly since their split. Based on how Hadid ended her March statement confirming the end of their relationship, it seems possible they've reconciled. Like she said, "As for the future, whatever's meant to be will aways be."
More to come…
Source: Read Full Article