We're breaking down the drama…
Earlier today, E! News reported that Ronnie Magro-Ortiz and Jen Harley had called it quits. "They are broken up," a source told E! News exclusively. "They're done."
For those who need an update on the drama: over the weekend, the Jersey Shore star and his girlfriend, who gave birth to the couple's daughter Ariana Sky just weeks ago, got into a vicious social media fight, during which Ronnie wrote on Instagram Story, "Note to self, can't turn a natural born HOE, into a HOUSEWIFE, if you find them in the gutter then leave them in the gutter."
Jen retaliated by writing, "You can't turn a coke head into a father."
Hours later, Ronnie, who had a combustible relationship with ex-girlfriend Sammi "Sweetheart" Giancola, apologized via Instagram Stories and wrote, "I want to apologize for earlier to my fans and especially to @tater_tot_kitty I acted out of my gut and not rationally. I should've never acted in such a manor [sic]. My deepest apologizes [sic]."
Hours after that apology, the two had a huge verbal argument on Monday morning that was posted on Facebook Live.
On Monday afternoon, Ronnie wrote yet another apology on Instagram Stories.
"I want to apologize to my family, friends and fans. This is a private matter that should have never been made public. I remain focused on my daughter and she is my number one priority," wrote the reality star.
But what's really going on behind closed doors and off of Instagram? E! News has all the details on what's up with the feuding now-former flames…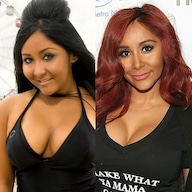 Photos
Jersey Shore Cast: Then and Now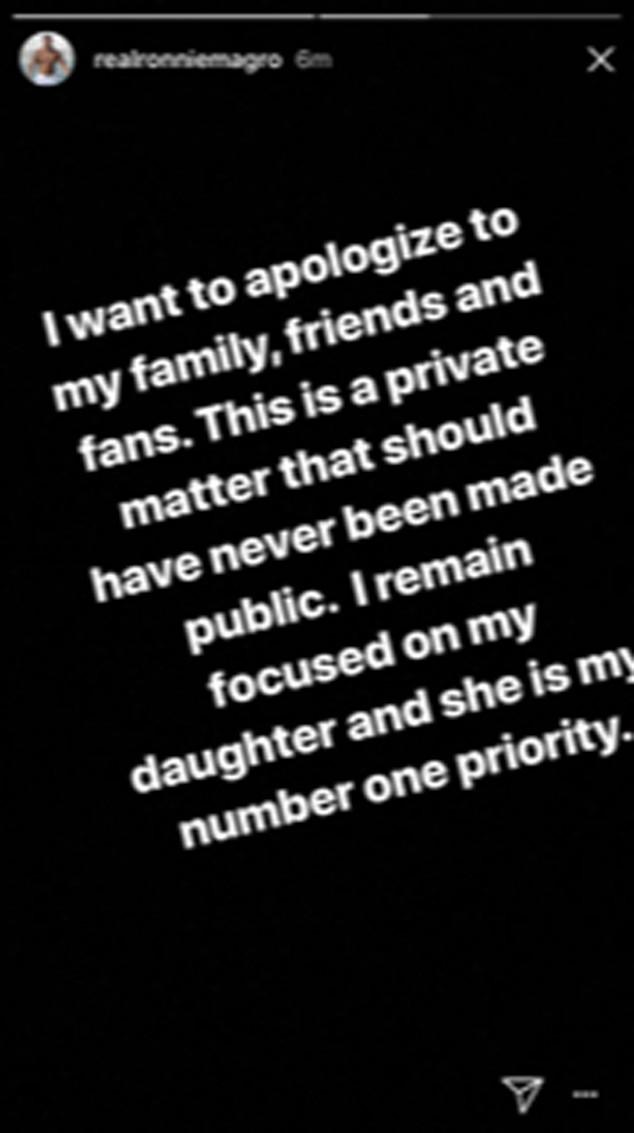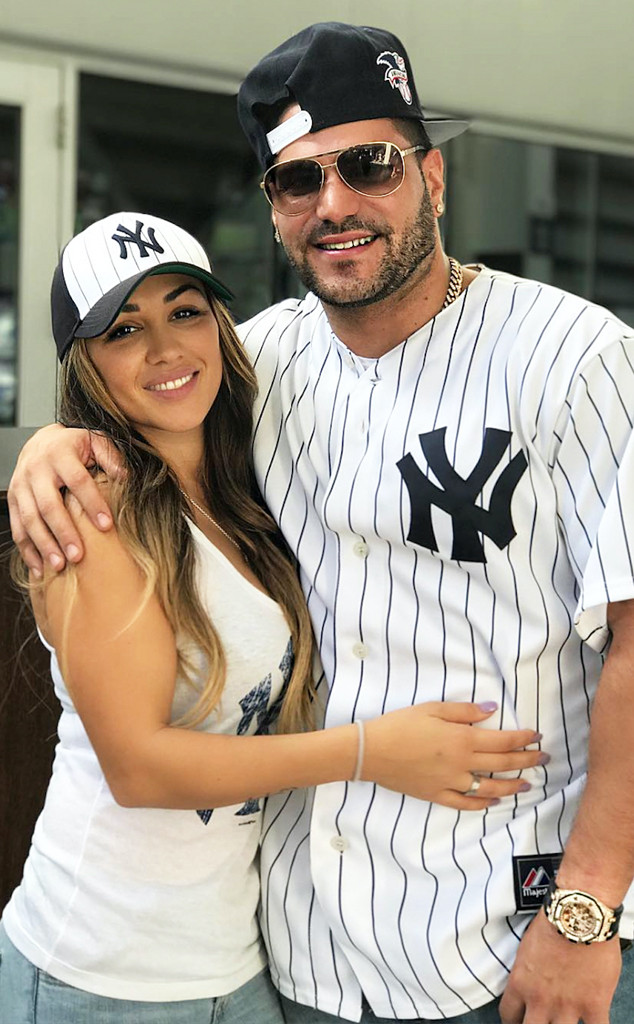 Instagram
A source tells E! News, "Jen is just at the point where she's fed up. She got into [a relationship with Ron] knowing there have been several incidents in the past. She really thought at first that she could change him."
The insider added that it's a "roller coaster" with them, adding, "He messes up and then he's so apologetic and they get back together, then there's the baby so it's hard."
The source also says the pair have broken up in the past, but gotten back together soon after. However, this time might be different.
The insider said, "There's just so much damage that unless he does a total 180, friends close to Jen don't think there's any way he could come back from this."
The source also said that, "When things are good between them it was always very sweet, you can tell how much they loved each other but then when it got bad, it got really bad."
The source also said that Ronnie is "very insecure," "territorial" and jealous" and that it's become an issue that's "worse than it's ever been."
"Jen is much better about moving on from fights but he can't let go of things," said the insider.
Ariana Sky was born on April 3.
Source: Read Full Article