My Hero Academia Chapter 352 has been delayed by two weeks.
Kohei Horikoshi's manga returns in mid-May.
The series is approaching its end, with several characters locked in major battles.
My Hero Academia's anime is building to the first major confrontation between its heroes and villains, but the manga has already entered its final arc. Things are ramping up as Kohei Horikoshi's series nears its ending. However, it looks like fans will have to wait a couple of weeks to learn what happens next in the fight against All for One. So, why has My Hero Academia Chapter 352 been delayed?
'My Hero Academia' Chapter 352 has been delayed
Just as things have started picking up in My Hero Academia's manga, chapter 352 has been delayed by two weeks. According to HITC, the next installment is getting pushed back in Japan and overseas. That's because of Golden Week, which consists of a number of Japanese holidays that Shonen Jump breaks for every year.
Golden Week takes place from April 29 to May 6, comprising celebrations like Showa Day and Constitutional Memorial Day. However, it seems the manga will take a week off after the holidays as well.
So, when can fans anticipate the next chapter of Kohei Horikoshi's story? Fortunately, the break won't be too long.
When is the new release date for 'My Hero Academia' Chapter 352?
According to VIZ Media, My Hero Academia Chapter 352 is slated to arrive on May 15. That's three weeks after the previous one dropped, meaning fans won't have too agonizing of a wait ahead of them.
The next chapter will arrive on the platform at 8 a.m. PST, hitting Manga Plus around the same time. Scans typically surface a few days earlier, so expect them ahead of the official release.
Chapter 352 will follow on the heels of Shoto's confrontation with Dabi. Last week's chapter saw Todoroki rolling out a new move, one that could spell defeat for his brother. It's hard to say if the new chapter will continue their fight or shift focus to another portion of the big battle. Either way, fans are eager to see how things pan out for them.
Will the next installment return to Todoroki and Dabi?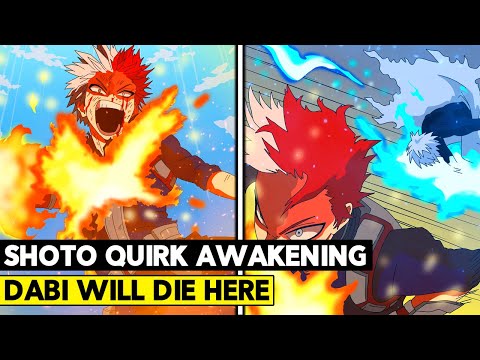 Although Todoroki and Dabi were locked in an intense battle during My Hero Academia Chapter 351, they may not be the focus of 352. It's no secret that the manga likes to jump around, leaving readers in suspense when it comes to certain characters.
Fans would love to know the outcome of the Todoroki brothers' big fight, but they could just as easily find themselves reading about other characters. Only time will tell what's next for the Pro Heroes.
Be sure to check out My Hero Academia Chapter 352 when it arrives on Sunday, May 15.
Source: Read Full Article