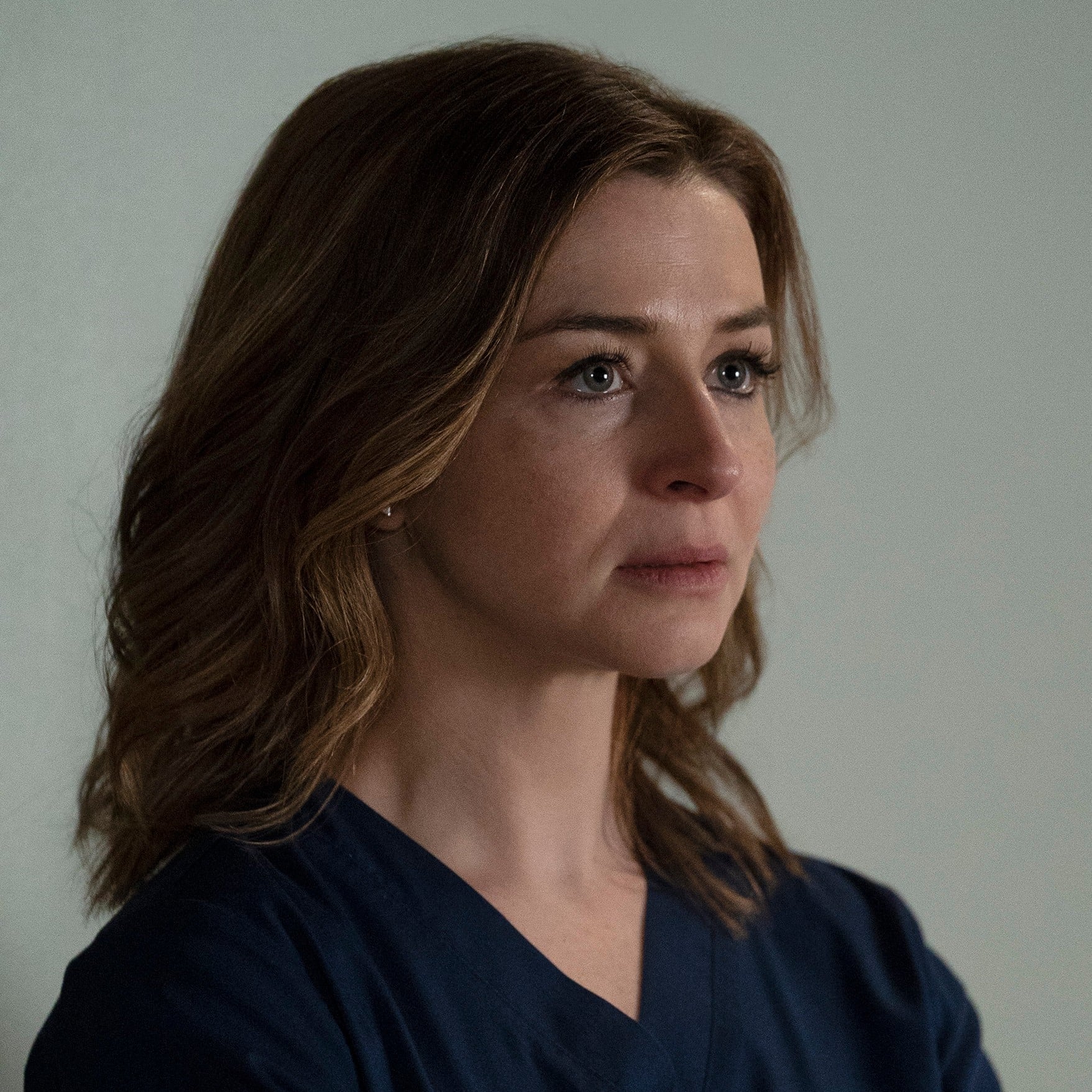 Warning: we've got a few spoilers for the midseason premiere of Grey's Anatomy below.
I can see this Grey's Anatomy disaster coming from a mile away, friends. This week, our beloved doctor drama ran back into our arms, and we got to witness the conclusion of the harrowing superstorm that's had us stressed out for months. Of course, many of the characters had their own insanity to deal with over the course of the episode, but on a larger scale, we honed in on two major things: the resolution of the season's big love triangles. That means Owen, Amelia, and Teddy have finally put everything out in the open.
To refresh your memory, Teddy finally tells Owen about her pregnancy in the midseason finale . . . then the two promptly get trapped in an elevator, with Amelia, when the hospital loses power. In the midseason premiere, it doesn't take long for them to loop Amelia into their conversation, and then it's a pretty intense argument from there. Teddy insists that she's not trying to split them up, and she wants Owen and Amelia to be happy. Still, she's going to stay in Seattle because she wants Owen in the picture as the father. Amelia calls bullsh*t and doesn't believe she and Owen can do their thing with this going on. She's nearly at a meltdown point when the power comes on.
Source: Read Full Article