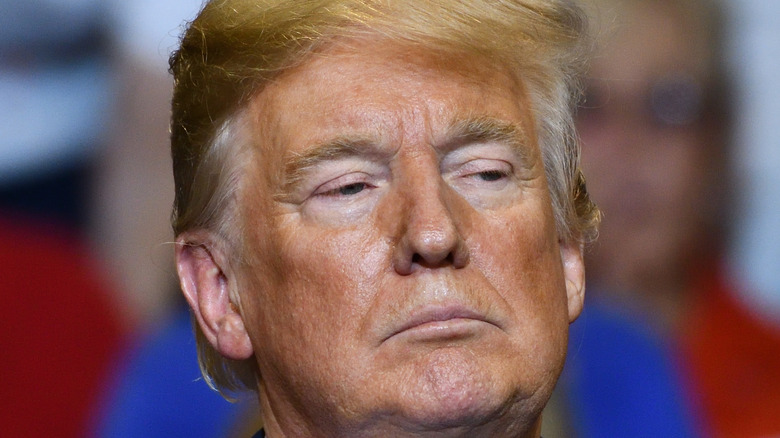 Evan El-Amin/Shutterstock
By Joey Keogh/Sept. 3, 2021 11:27 am EDT
Donald Trump has been teasing — or, for Democrats, taunting — the American public for months now over whether he's going to run for president again. But, according to his disgraced former press secretary Sean Spicer, the 45th president is getting ready for 2024. Spicer was being interviewed by the Washington Examiner, during which he confirmed simply, "He's in." Speculation has been rife that Trump was plotting to face off against President Joe Biden again in the next election and, according to Spicer, his alleged mishandling of issues including immigration has spurred the former reality star on. Spicer admitted, "A couple of months ago, I wasn't sure. Now … there needs to be something that will keep him out." 
It's unclear whether the former aide actually spoke to Trump or is simply speculating, but either way, Spicer's comments are concerning, particularly when coupled with those of Mark Meadows, Trump's former chief of staff. According to The Hill, Meadows told Newsmax that he'd recently met with several former Trump cabinet members and, although he wouldn't be pressed on what they'd discussed, Trump's former chief of staff acknowledged, "We wouldn't be meeting tonight if we weren't making plans to move forward in a real way, with President Trump at the head of that ticket." Judging by who the former president has been spending his summer vacation with, it seems likely he does indeed plan to prove his worth in the 2024 election.
Donald Trump openly met with various loyalists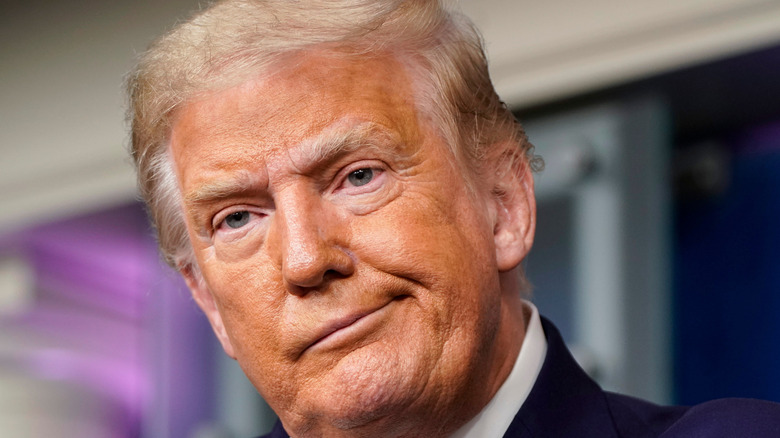 Although Donald Trump was supposedly taking it easy this summer, spending most of his time golfing, according to a new report by CNBC, there was a strategic undercurrent to his time on the course. The former president held a number of private meetings with various loyalists and conspiracy theorists at his Bedminster, New Jersey golf club, reportedly in an effort to continue to push the widely debunked claim that the 2020 election was stolen by now-President Joe Biden. Politicians from both sides of the divide have repeatedly solidified the election's validity, including former Attorney General William Barr and former Republican House Speaker Paul Ryan.
Social media posts showcase the kinds of people Trump casually met with, many of whom are firmly against life-saving mask and vaccine mandates. An Instagram video from late June shows the former president speaking to a group of donors with the location listed as Bedminster. "We had a tremendous election. We did better the second time than the first," Trump enthusiastically told them. Likewise, photos posted to both Twitter and Instagram in early July show Trump meeting with several known conservative personalities who continue to maintain the election was stolen. "Diet Cokes with the big man," reads the caption for one, again linked to the golf course.
Clearly, Trump has had a very busy summer and, in keeping with many of his most vocal supporters' wishes, he likely plans to run for office once again.
Source: Read Full Article