Yes, Shazam! Includes an Easter Egg From Big — and It's Perfect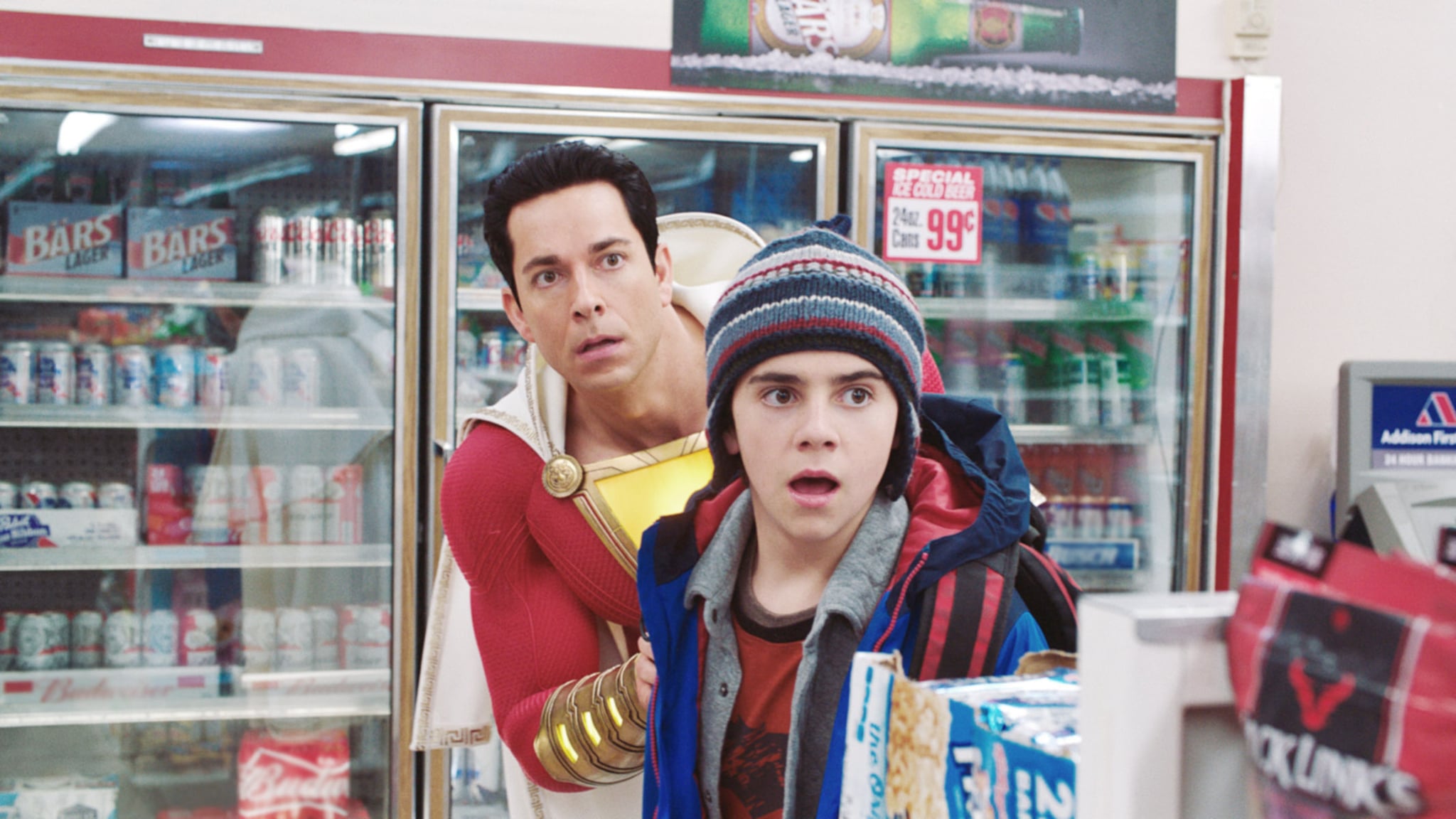 Who knew that the influence of the beloved 1988 comedy Big would be felt so strongly in 2019? In addition to the reboot (of sorts) coming out on April 12 called Little, there are also quite a few parallels to the Tom Hanks film in DC's latest superhero outing, Shazam!.
Warning: Very, very mild spoilers for Shazam! below!
The film about the titular DC superhero takes a refreshing break from the bleak, gritty stories found in Batman v Superman and Man of Steel, instead letting star Zachary Levi run wild as the powerful adult alter ego of teenager Billy Batson (Disney Channel star Asher Angel). After running away from countless foster homes in a tireless (and heartbreaking) search for his birth mom, Billy is given a special gift from the ancient Wizard Shazam, who tells him that if he utters his name ("Shazam!") he'll gain superpowers. He does, promptly turning into an older, far more muscular, bulletproof crime-fighter in a red and yellow suit. Oh, and he can also shoot lightning bolts from his hands.
Source: Read Full Article