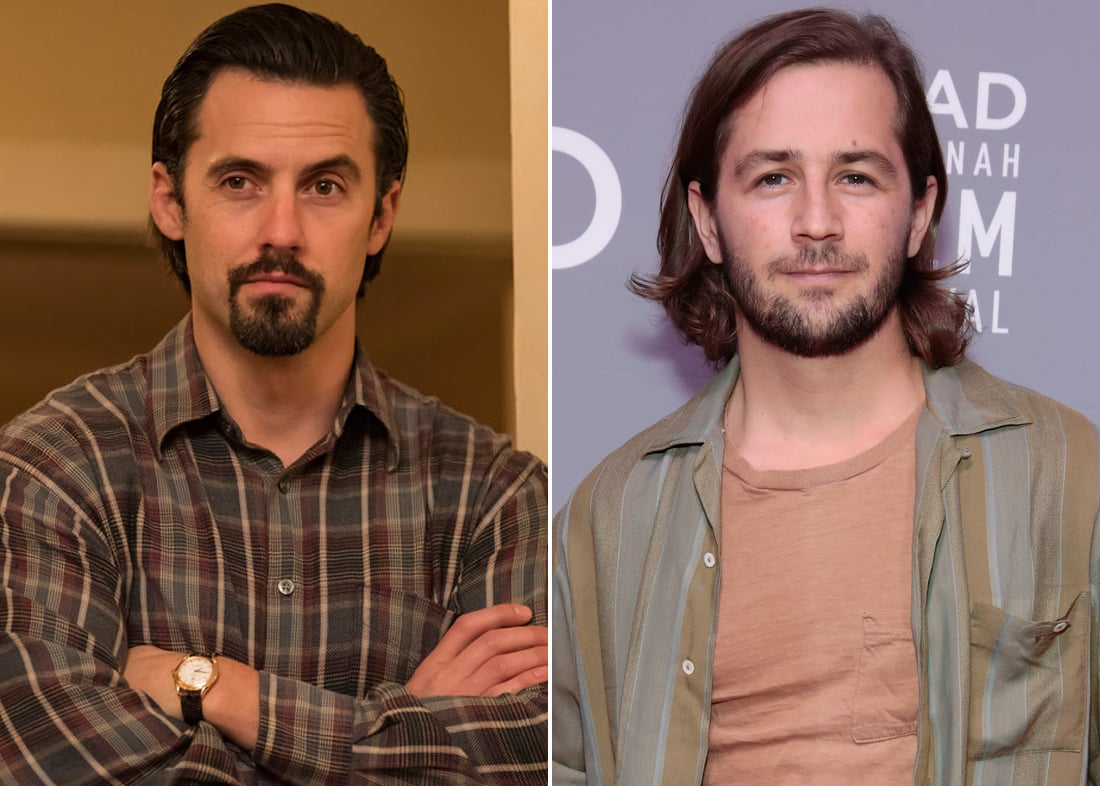 The Pearson family just got a little bigger! During a For Your Emmy Consideration panel for This Is Us in August, it was announced that Michael Angarano will be playing Jack's younger brother, Nicky, this season. As fans will recall from season two, Jack and Nicky serve in Vietnam together, but Nicky eventually dies at war. The show's creator Dan Fogelman recently teased that the upcoming season will explore Jack's time in Vietnam, which means we are in for quite a few brotherly moments between the Pearson boys.
Shortly after the news was announced, Angarano shared his excitement on Twitter writing, "I am beyond grateful and very excited to be a part of this show – my grandmother even told her dentist." Angarano currently stars on Showtime's I'm Dying Up Here, though he has plenty of acting credits under his belt. In fact, the 30-year-old has been acting since he was a little kid. He got his first big break playing the younger version of William Miller in Almost Famous in 2000, and has since starred in a variety of shows and movies including Sky High, The Art of Getting By, 24, The Knick, and Mom. He also had a recurring role on Will & Grace as Jack's son Elliott, which he reprised in the reboot last year.
— michael angarano (@MichaelAngarano) August 14, 2018
We can't wait to see him get into character as Nicky this season.
Source: Read Full Article