Put these dates in your Google Cal rn:
You've been brave, Cancer love. Over the past few weeks, you've tested yourself in some pretty substantial ways. You've expanded your comfort zone and have proven you're willing (and able!) to take some pretty major leaps of faith. But soon, you'll be reminded that you don't always need to go about things alone.
During the Full Moon in Virgo on March 9th, lean into your local community. Your friends, colleagues, classmates, and even siblings are there to support you, Cancer babe. Of course you're a strong and mighty Crab, but that doesn't mean you can't accept a helping hand.
Under the Moon's vivid illumination, don't be afraid to reach out to your closest companions for advice. Your friends are there for you, so whether you need some help moving a heavy piece of furniture or just a safe shoulder to cry on, this is an excellent time to send a vulnerable text message. It's okay to let your guard down. And Mercury Retrograde ends that very same day, so your honest communication is guaranteed to be well-received.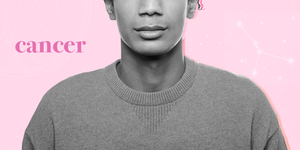 Ready for more good news? This month, your steadfast pursuits are finally going to pay off (phew!). The Sun glides into Aries on March 19th, illuminating the area of your chart associated with long-term career goals and professional aspirations. Your dynamic perseverance, clever innovation, and intuitive spirit will be appreciated by your colleagues and bosses, so lean into your goal!
On March 24th, the New Moon in Aries will help you clarify your intentions, inspiring you to actively pursue greatness. Enterprising Cancers may be inspired to start a project of their own, while others may consider chatting with their supervisor about a promotion. Get that money, Crab bb! Ca-ching!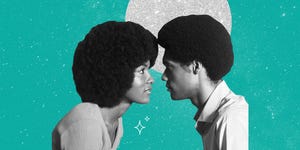 Oh, but there is one more… like… really, really, really important thing happening this month. On March 21, Saturn—the task-master of the solar system—enters Aquarius for the first time since 1991. So what does that mean? Cancer babes born between 1991 and 1994 will prepare to enter their Saturn Return, a major milestone that fuels incredible growth and transformation.
But, even if you're not getting ready for your Saturn Return, this cosmic shift will have tremendous implication. Saturn's slow drift through Aquarius will activate the area of your chart linked to deep, emotional transformation. This period lasts three years, which gives you plenty of time to chip away at your tough armor as you redefine your perception of intimacy.
What should you expect? Simply put, don't be shocked if fair-weather friends begin to fall by the wayside. By 2023, you'll have aligned yourself with genuine, honest people who you can trust completely. And that's definitely something to celebrate.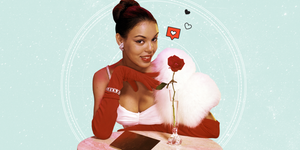 Source: Read Full Article