You don't need to be a tarot card pro to get your cards read. All you need: your Sun sign! Here's what I do: Shuffle my tarot deck and pull out the cards in order from Aries to Pisces plus one general card for everyone so that you can get specific advice around your personality.
Basically, if your bank account is not ready for a full tarot reading just yet, this one should help tide you over for now!
A GENERAL CARD FOR EVERYONE: QUEEN OF WANDS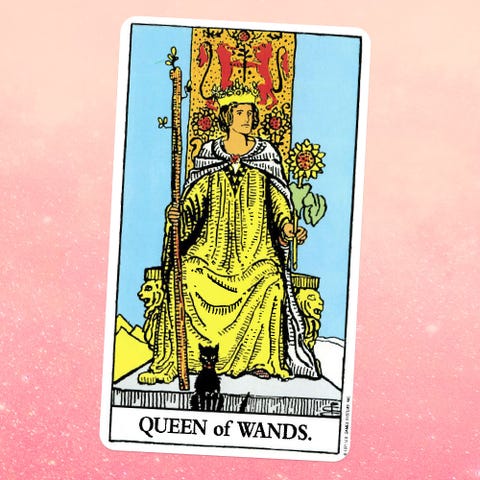 The Queen of Wands inspires boldness and directness, so any moves you make can be done with energy and confidence. So channel your inner Queen of Wands this week and set your sights on a task or goal that really matters to you. Headway and progress can be made over the next seven days, if you focus with intent. Slay, queen!
ARIES: JUDGMENT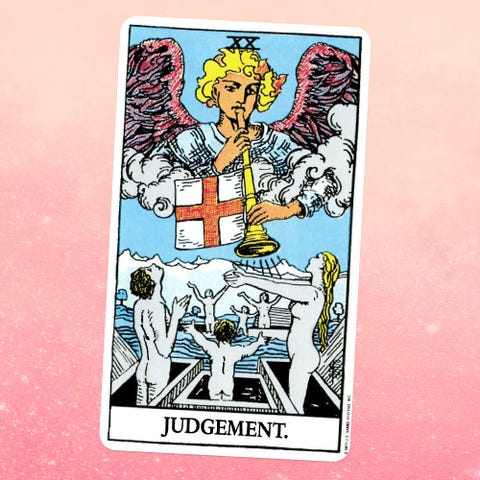 This week has you in a reflective mood with the Judgment card. You're reviewing the progress you've made, processing every detail, and pondering what should come next. Revelations are likely, this card is like a 'wake up call' from the Universe. Heed the life lessons, and use the wisdom to move on with purpose and understanding.
TAURUS: ACE OF CUPS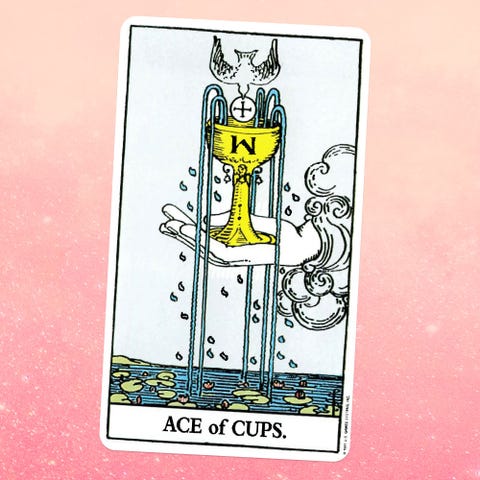 Love is all around you again (you had a promising love card last week, too). Mind you, you ARE ruled by Venus, so your love life is never far from being (over?)active! But the Ace of Cups is a magical omen for new love or the rekindling of a fizzled-out connection. Anything is possible here, so aim high. A surge of passion, chemistry and affection can propel you into a whole new world of romantic possibility. Lucky you!
GEMINI: FIVE OF CUPS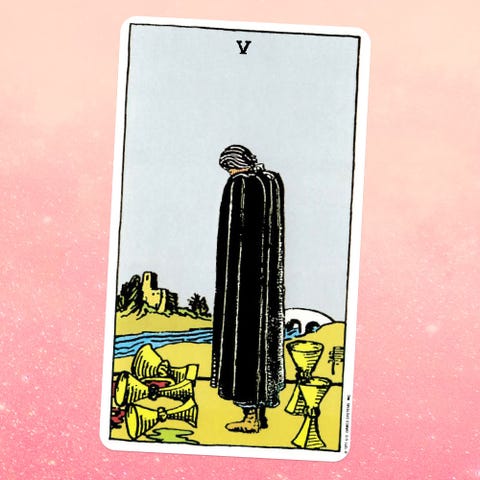 This week is about giving up regret. The Five of Cups is a wistful card, indicating you're dwelling on something from a while back that left behind sadness, guilt, shame or regret. But what's done is done. Process your feelings and file them away, then consciously refocus on something bright in your immediate future. Picking at this scab will not help it heal, so leave it be.
CANCER: THE HANGED MAN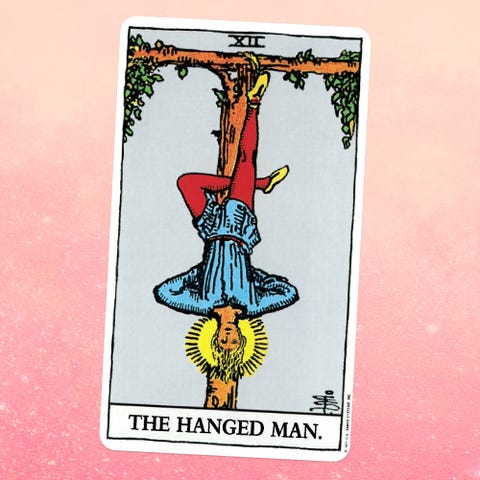 LEO: TWO OF SWORDS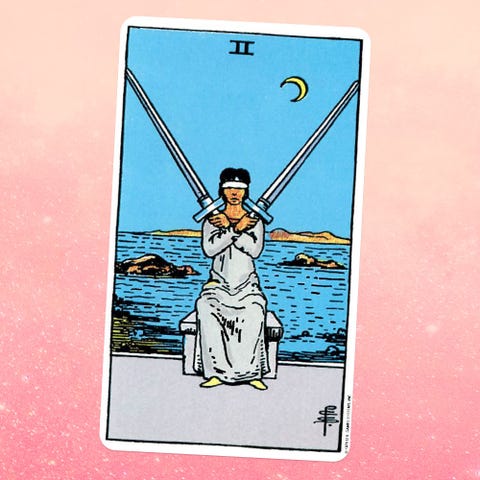 VIRGO: SIX OF COINS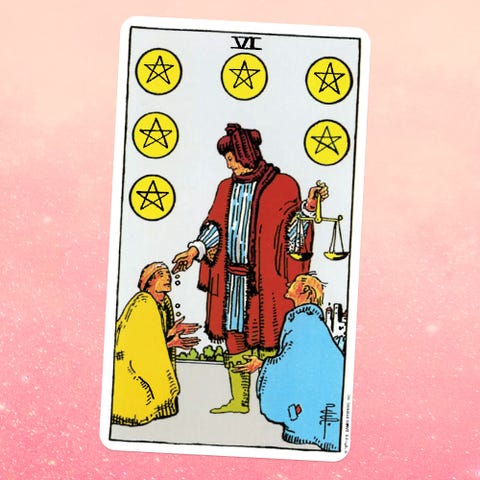 The Six of Coins is all about creating good karma and storing it for when you need a little luck. So do something nice for someone this week–not only will it immediately make you feel happier (along with the person you're helping), but all that positivity is bound to pay off in the future. Promise.
LIBRA: NINE OF COINS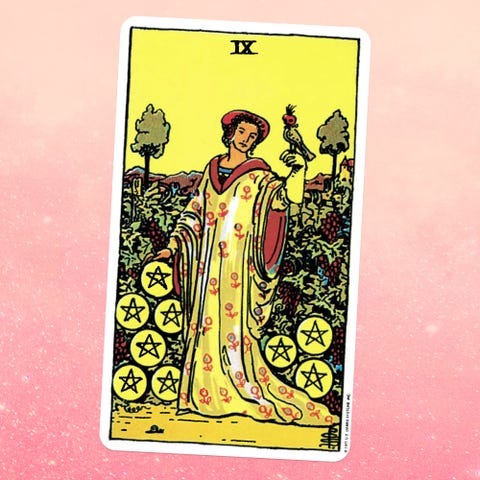 Look at your investments this week (I know you don't want to, but you gotta!). The Nine of Coins is the "long game" card, asking you to review your finances, home and career plans. What investments are you making today that will set you up for a secure tomorrow? Not sure? Well, you have to start now (or at least check your bank account).
SCORPIO: SEVEN OF COINS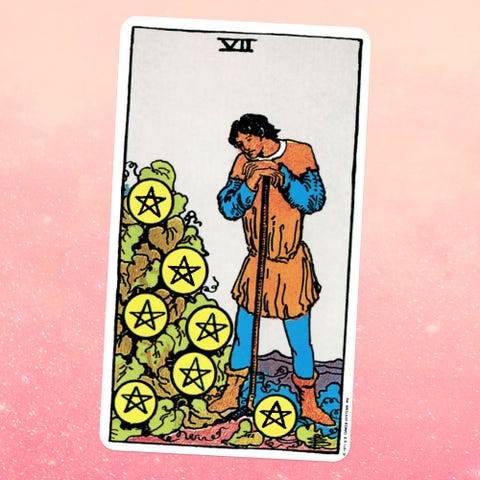 You have reached something of a crossroads. The Seven of Coins shows up when it's time to take a time out to review your future path. You've come a long way, but you're not entirely satisfied with where you are now. Well, keep thinking on it, because this is a point where you must tweak your course OR restart the journey in a totally new direction.
SAGITTARIUS: STRENGTH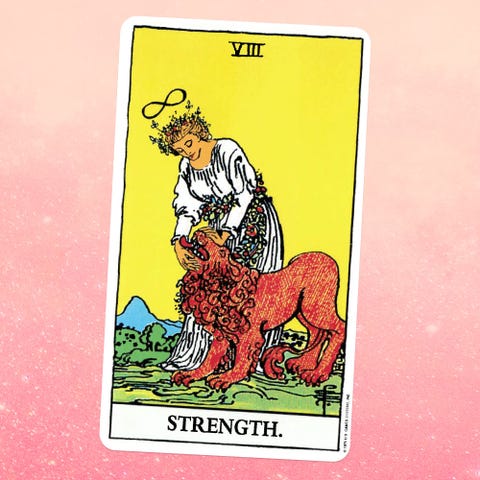 Whatever's been crappy about your life lately, you'll see a point to it this week. This serves to build your wisdom, compassion and resilience–invaluable qualities which will help you live life a little easier in the future. The powerful Strength card reveals you're stronger than you know. Look forwards, take a deep breath, and trust that you've got what it takes to reach your goals.
CAPRICORN: THE QUEEN OF CUPS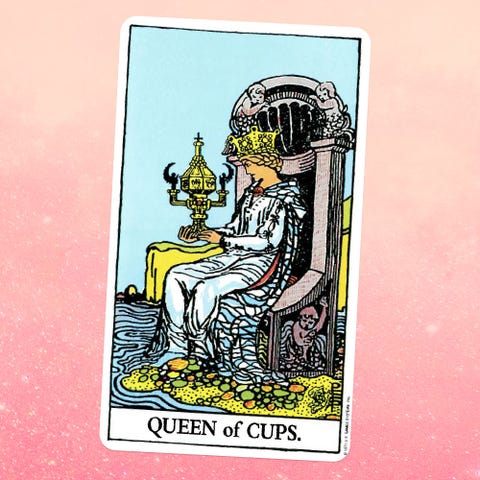 AQUARIUS: ACE OF COINS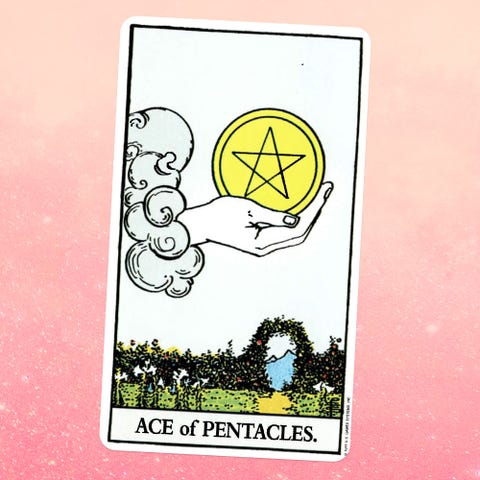 Most things start small, which actually often serves as a barrier to them starting at all. The Ace of Coins asks you to take one of your goals and break it down into baby steps. Where can you start? That is your job this week: to take that first step and start the process of making it happen. Little by little, you can travel far.
PISCES: FIVE OF SWORDS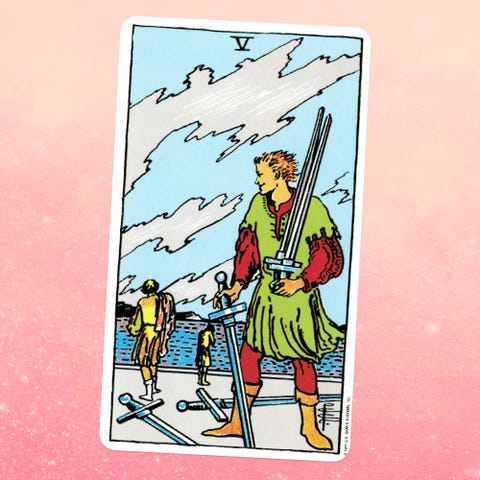 You're known for being kind and compassionate and giving people the benefit of the doubt. This usually serves you well, but this week you need to cut your losses on someone or something just not worth your time or sympathy. The Five of Swords is a "GTFO now" card, and suggests that this situation will not improve. Let it go now, and save yourself more trouble down the line.
Source: Read Full Article