Daniel Bryan's real name is Bryan Lloyd Danielson. Before making it to the big league he was already a decorated wrestler bringing trophies home wherever he went. He spent about three years, 2001 to 2004, in Japan and competed in its biggest wrestling competition, the NJPW or New Japan Pro Wrestling. He competed alone and in a tag team (with tag teammate Curry Man) and won the IWGP Junior Heavyweight Tag Team Championship in 2004. From 2002 to 2009 he was with ROH (Ring of Honor), and took home the ROH World Championship in 2005. He also won the ROH Pure Championship (2006) and was 2004 Survival of the Fittest winner. He was known in Japan as the American Dragon and in ROH he was considered one of the company's founding fathers.
In WWE, Bryan's career was a story that's filled with excitement, as exciting as his fighting style. In the years of 2010 through 2014, he became a fan favorite and an undeniable force. From American Dragon, he is now more famously known as the Yes Man. He got the following belts: the United States Champion, World Heavyweight Champion, and the Tag Team Championship (with Kane). He got sidelined and was forced to retire due to a neck injury around May of 2014. He announced his retirement, but is now back. Yes! Yes! Yes!
Here's a list of why fans are excited about Daniel Bryan's comeback and why he should go back to retirement.
20

Return: His Wrestling Style is Electric
In 2014, they went out on a limb and said that Daniel Bryan was the best technical wrestler since Bret Hart, check out this article by Bleacher Report. If that's not enough, the Wrestling Observer has named him Best Technical Wrestler every year for such a long time (since 2005) that they named the award the Bryan Danielson Award. His technical style is not all jumping and air acrobatics, it's the totality of his skills. All the submissions, the reverse submissions, all the holds and all the reversals, the superb jiu-jitsu skills and the mastery of wrestling overall. He's just an electrifying wrestling specimen to watch, and we are all in awe every time.
This amazing athlete earned the respect and adoration of WWE fans all over the world. From casual to hardcore, all kinds of fans everywhere love 'the beard.' This is the very first reason why every fan is excited Daniel Bryan has returned. They still remember how hurtful it was to hear Bryan announce his retirement from wrestling, even grown men shed tears upon hearing the news. From that moment until the moment he ate Kevin Owens' powerbomb when he returned, everybody knew that he is back. Taking a powerbomb on the apron of the ring and disproving every doubt in the world that he is still not ready for a comeback, what an electrifying way to return, right?
19

Return: He's a Fan Favorite
It's probably his height, Daniel Bryan stands at 5'10", about average for most, but small in wrestling standards. And he is much smaller if you compare him to the rest of the superstars of WWE today. It's always been like that though, Jack and the Beanstalk, David, and Goliath, they are always faced with seemingly insurmountable odds. That is why Daniel Bryan is popular among fans, he is the biggest and greatest underdog there is, no pun intended. Then, there is the Yes Movement.
Formed due to the blow-up of the underdog persona Bryan has, WWE exploited the fact and took the WWE Championship away from Bryan to set up a match between John Cena and Randy Orton. They also made him a no-show in a Royal Rumble match. The Yes Movement is thousands of dedicated fans collectively cheering for Daniel Bryan even when he was nowhere to be seen in the arena. You cannot script and rehearse that! This is a phenomenon no other wrestler in WWE has done, a superstar so loved that even a hint of him unjustly left out sends them all in an uproar.
It could be his technical skills, his small frame, or his connection to the fans. But the combination of all these things, and then some more, are the reasons that cannot be ignored by WWE, this is why Daniel Bryan is back!
18

Return: He's Not Taking it Easy
Slow is not in his vocabulary. Taking it easy is not in his nature. He didn't have training wheels when he learned how to ride a bike. He just brushed the dirt off and let his bruises heal on their own. He doesn't believe in safety nets and protective cushions. Once again, he's proved to everyone what a truly elite wrestler he is.
What's the best way to tell the world that you are more than ready to slug it out in WWE? Easy, just draw number 1 in the Royal Rumble. But if you are Daniel Bryan, that's just not enough. He drew number 1 in the Greatest Royal Rumble, where instead of 30, there were 50 contestants. Guess what he did? He survived and went past 47 and was left in the ring until they were only three. He was in the ring fighting non-stop for an hour and 16-some minutes. Not only did he survive, he eliminated three opponents. He also broke the longest time a wrestler's been in the ring without getting eliminated in Royal Rumble (Rey Mysterio in 2006). He didn't just break the record, he obliterated it with an almost 14-minute margin.
He did all of that 19 days after having a tag team match in Wrestlemania 34, which was his first official return from injury. Of course, he won with Shane McMahon against Kevin Owens and Sami Zayn. Yeah, try to tell him to take it easy again after all of that.
17

Return: He's So Good He Could Be the New Face of WWE
If the first three things in this list are not enough to justify, consider, or even entertain the idea that Daniel Bryan as a serious and smart choice to be the next face of WWE, then let's create a new movement to push the executives to make that change and give us what every fan in WWE is clamouring for. An inescapable fact, an idea, that will not lead anyone astray, Daniel Bryan is a perfect man for the face of WWE. It's not as if that position is already filled. John Cena has stepped off, we hope he becomes the next Dwayne Johnson. So, who else is there?
Braun Strowman just won the Greatest Royal Rumble, there could be a push to see if he has what it takes to be it. AJ Styles is a fan favorite like Bryan, he collects merchandise sales like candy on Halloween. Seth Rollins, Finn Balor, and The Miz, they all got the face, the skill, the posture, and the charisma to back it up. Roman Reigns is being pushed and pushed and pushed that finally, everything will break to his advantage. This is their problem, for all these names it's a wait-and-see game. For Daniel Bryan, it's a put-him-there-and-you'll-see fact. No push necessary, no elaborate storyline to brainstorm over, just stick a fork in it, 'cause it's done.
16

Return: He's a Superstar
Superstars go way beyond and above what is expected of them. With Daniel Bryan's comeback in 2009 (he had a short stint back in 2000), he did that and then some. In a time when viewership was at an all-time low, Bryan blazed into the scene and revitalized the stagnant and seemingly autopilot events that were led by Triple H, Batista, The Undertaker, John Cena, and Randy Orton. They were missing that different flavor, a refreshing alternative to the traditional, power-based, brawny, and towering presence the top stars possess. The league was missing the speed and technical prowess, and that's what Bryan gave them.
In the next three years (2010-2012), Daniel Bryan, along with CM Punk, would fill the top lists of best matches in WWE. He did not just put on shows, he put on memorable and classic shows, adding and adding to the history books as he performed. Some of the best of the best include DB Vs CM Punk in Over the Limit 2012 and DB, Kane & Ryback Vs The Shield in Tables, Ladders & Chairs 2012. He just doesn't seem to care about his body and the punishment it takes whenever he's in the ring. He is a total performer, a superstar like no one's ever seen.
15

Return: People Want to See Him Team Up Again with Shane McMahon
It was not the best match in the history of WWE, but it was Daniel Bryan returning to the ring. The title above was a sarcastic take on the obviously run-down subject matter of Owens and Zayn (or for any heel) getting what's coming to them. We all want to see what Bryan will do to these two after they gave him a beat-down.
There are a lot of possibilities in the tag team scenario, a team-up with AJ Styles against Shinsuke Nakamura and a partner of his choosing won't be so bad. But we think what everyone would really want is for Daniel Bryan to take a shot at every championship the WWE has today. He deserves a shot, like most of them. He will undoubtedly put on a show, like some of them. And he will most definitely connect with the crowd, like none of them can.
The title of this item really reads like this, people want to see him team up with anyone else, and they will no doubt watch it! Heck, if Shane cooks up a part 2 with Bryan, the fans will still eat it up, but maybe take a backseat role on the second one, huh Shane?
14

Return: He is 100% Healthy
Daniel Bryan sought out the best specialists in the world to ensure his body is ready for full-contact sport. The best doctors and specialists employed by WWE and the best doctors outside of WWE. He was actually cleared by specialists outside WWE long before he was cleared by WWE doctors. It means that his return to wrestling in Wrestlemania 34 was a safe a time as it could be for him. Watching him in his tag team match with Shane McMahon was a great feeling for fans and for the doctors that cleared him, we can all stop cringing and feeling worried about every move he is going to make in the ring moving forward.
Again, the best way to determine if one is ready for WWE top-of-the-line superstar action and mayhem is to slug it out in a 50-man Royal Rumble match and come out with just a few bruises and scrapes. And again, since this is Daniel Bryan, not just any other wrestler making a comeback, he had to break the record for the longest time a wrestler was in a Royal Rumble match before getting eliminated, or before winning the match. Bryan is 100% back and 200% healthy, believe that!
Featured Today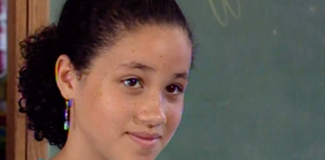 24 Rare Photos Of Meghan Markle Before She Became A Duchess

8 Wrestlers Who Felt Brock Lesner's Heat In Real-Life (And 8 He Likes)

Recasting The Joker: 25 Actors Who Could Replace Jared Leto

13

Return: The Storyline After His Much-awaited Return Will be One for the Ages
There were some seeds planted before Daniel Bryan announced his retirement more than two years ago. These seeds are now grown and ready to be reaped, it's harvest time. A small one, but it would make for the greatest story ever told in WWE. Now let's see just what these seeds could be. There is that beef between Bryan and The Miz, that seed is now a plant, ready for harvest.
The Miz talked his head off on Talking Smack, see details in this article by Express UK. It seemed that he was still sore when Bryan took away his United States Championship belt in Night of Champions back in 2010. Six years later, in Smackdown Live, The Miz still is not over it. Bryan called his style cowardly, and The Miz was clearly insulted and walked out of the interview after telling Bryan off. Now we will find out if Daniel Bryan is spot on in saying that The Miz is a coward, it's time to learn the truth between these two guys.
Good stories build up a match, that's true. But what story does not tackle the search for the highest reward there is in anyone's world. Well, that world is currently owned by Brock Lesnar, and this is an epic story that's just waiting to be told. Daniel Bryan, the ultimate underdog, against all odds, will have a chance at taking it all. It will be sweeter if he could beat some of the best on his way to the top, some names listed in the next items in this list, please read on.
12

Return: He Could Fight Shinsuke Nakamura or AJ Styles
When you talk technical wrestling, of course, Daniel Bryan's name is not mentioned. But who else is in that same elite group with him? In the active WWE roster, two of the best would be Shinsuke Nakamura and AJ Styles. There is currently a storyline between Styles and Nakamura. Imagine a three-way between these superstars, that would be one heck of a show. Three of the most technical wrestlers in the industry today, all in one ring, showcasing their sharp, calculated skills, and proving to everyone and to the other two, that he is the best.
Bryan should actually challenge them separately, one-on-one, it is actually more ideal because three superb fighters in the ring at the same time is actually a waste of talent in just one match. It could also blow our minds. We might not be able to handle all the awesome moves that we are seeing, it might be too much for us, borderline insanity, that's what it will be. WWE could create a story where Daniel Bryan challenges the challenger first since Nakamura has not had any luck so far. Then after beating him he'd be the top contender and will go against Styles, then we'll see Nakamura disrupting the match right when Bryan is about to win, you know the rest, the plot thickens.
11

Return: He Should Fight John Cena and then Brock Lesnar
This is something that WWE should let happen. People won't even pay attention to the storyline that much. Quite frankly, it wouldn't matter even if the Coen Brothers wrote the story. Daniel Bryan: The Road to the Universal Championship, written by the Coen Brothers. It does have a classy feel to it, but as The Rock says, "It doesn't matter!" You don't need to hype it, it's Daniel Bryan Vs John Cena. You don't need to hype it more even, it's Daniel Bryan Vs Brock Lesnar. More and more people are wishing for these dream match-ups to come true. But if WWE knows any better, it would juice up everything it can before Bryan's contract is up, and will make something as big, if not these scenarios, happen in the near future.
Daniel Bryan's comeback will come full circle in this moment, the moment where he is back on top again. It's like it was 2014 again and at the pinnacle of his career. They could make all of that happen for him now. It's justifiably so, no one beat him in 2014. He stepped down, or he was stripped of it. They took it away from him, it's only right that he takes it back. And since this is Daniel Bryan, he should take it back and take some more, like the Universal Championship belt, yeah that would be good too. Watch out, Brock!
Why He Should Go Back to Retirement
10

Retirement: He is Not Getting Any Younger
Born May 22, 1981, Daniel Bryan is 37-years old now. That's 4 years older than Roman Reigns and 5 years older than Seth Rollins. So Reigns and Rollins have more gas left in them, a little more hop, and a little more youth. The thing is that they also are healthy gladiators. They did not just suffer a serious neck injury. They do not have concussions that sidelined them for months. These are facts that Daniel Bryan should consider in his run this time. It's no longer 2014, four years can do a lot to your body. And if you are in the wrestling profession, four years is like a lifetime.
Although, 37 years as a professional wrestler is not that old. Brock Lesnar, Sheamus, Jeff Hardy, and even A.J. Styles are in their forties. John Cena, he just turned 41. And compared to Reigns and Rollins, these guys are healthy older brutes at the top of their game. Look at it this way, the following were wrestlers who had to retire due to injuries. Edge retired at 37 due to spinal stenosis. Neck injuries were the end of Steve Austin's illustrious career at age 38. WWE broadcaster and commentator Corey Graves gave it up at age 30 due to concussions. Those injuries sound so familiar, don't they?
9

Retirement: Neck Injuries are the Most Complicated Kind
The bottom line of Stone Cold Steve Austin's career is that neck injury is hard to beat. It happened in 1997 at an Intercontinental Championship match against Owen Hart. A tombstone piledriver gone wrong, Austin was inactive for almost a year. His return afterward were the highlight years of his career until he officially retired in 2002. He was 38 at the time he announced his retirement.
It required two surgeries for Steve Austin to be cleared to perform, and it did no good after a while. That was five years of hospitals and check-ups. Five years of rest, recuperation, time-off from wrestling, and uncertainties. Daniel Bryan only had one surgery on his neck after 2014, and he is back in action after four years. One can say the advances in medicine are farther now than it was 11 years ago. One can argue as well that a neck is still a neck, 11 years or 31 years doesn't matter. One can always say these are professionals, its part of their job to be extra careful. 
8

Retirement: Did You Watch that Will Smith Movie?
In 2015, Will Smith played Dr. Bennet Omalu in a film titled Concussion. Dr. Omalu was the first doctor who discovered chronic traumatic encephalopathy or CTE. It was a neurodegenerative disease a specific kind athlete gets from what they do every day. The translation is that if you are a boxer, football player, or wrestler, there is a chance you will get this disease. Simply put, it's a disease you get from banging your head, which contains your brain, too much, too often. Effects and symptoms of the disease are mood problems, behavioral and brain activity issues, and in extreme cases, dementia, speech impediments, and movement disorders.
In an ESPN SportsCenter interview in 2016, Bryan admitted and revealed his health issues and his current situation. Check out the details of the interview in this article by Sporting News. Before his retirement, an EEG test showed a lesion that causes seizures and evidence of slowed brain activity (a symptom of CTE). He's had two seizures and 10 concussions since they started counting it, to say the least. Bryan should seriously consider going back to retirement because another seizure or another concussion will not be good news for him. What's he going to do, stop banging his head while he's wrestling?
7

Retirement: Happy Wife, Happy Life
Brie Bella is a wrestler, one-half of the famous tag team Bella Twins, with her real-life twin-sister Nikki Bella. They both won the WWE Divas Championship, Nikki twice and Brie just the one time. Brie Bella is semi-retired, her last appearance was in the first-ever women's Royal Rumble. Brie may be announcing her return to WWE full-time now that Daniel Bryan is back.
Daniel Bryan and Brie Bella are husband and wife. They were in a relationship for a good  three years before tying the knot on April 11, 2014. WWE expressly announced that Brie was behind Daniel 100% in his decision to go back to wrestling, You can hear the commentators Byron Saxton, Corey Graves and Tom Phillips, stating clearly after they won the tag team match (Bryan & Shane McMahon) against Kevin Owens and Sami Zayn that Brie supports her husband all the way. That may be true, but that support also has its end and its exceptions. The moment Brie sees another seizure take Daniel down, she will not hesitate to pull the plug on Daniel's wrestling career. She recalled how horrible this experience was for her in an interview with ABC News. No matter how badass Daniel Bryan is, Brie still has the final say.
6

Retirement: Family is Important, Too
Weeks after Daniel Bryan announced his retirement in WWE, both he and his wife were retired and were spending more time together than ever. This was destiny, as their non-destined early retirements was fate in the works, giving the couple their first child. On May 9, 2017, they gave birth to a baby daughter. Bryan Lloyd Danielson and Brianna Monique Danielson gave birth to their first child and they named her Birdie Joe Danielson. Bryan had a reason for what's happened to his career now, a purpose to his early retirement, a distraction, if you will, from the thought of wrestling and not being able to do it.
Having a child is one of the greatest, life-changing, and eye-opening things that could ever happen to a human being. A parent operates the way they do in their own worlds because of and for their children. Daniel Bryan is no different, he is now a father. In an interview with E News, he shared how he first learned to change diapers. He also shared his favorite thing to do with little Birdie Joe; he sings to her! We've got another Elias here ladies and gentlemen. It would do him and his family good if he goes back to retirement and spends more time with his family, he now has one.
5

Retirement: His Situation While Retired Was Not Bad
We all know that while he was retired, Daniel Bryan worked as Smackdown's announcer and commentator and eventually was assigned the job of general manager. As an on-screen general manager, Bryan gets to somewhat be around what he loves the most and gets to be with the people he is most comfortable working with. This half-in half-out remedy only marinades that sense of longing, making the empty hole in your entire being more distinct and recognizable. Knowing Daniel Bryan, he does not work this way. That is why he is out of retirement after only working in the sidelines for less than two years, he had to get back in the ring.
Retirement was not bad for Bryan before he even officially announced his retirement he went on a book tour all over the nation to promote his autobiography, Yes: My Improbable Journey to the Main Event of Wrestlemania. This shows that he can at least write, maybe he can focus his energy on a second book, instead of a second injury. He did okay as general manager, maybe he should give that a go again. He has to realize, for the sake of his wife and daughter, that being the best at what you do does not mean you should do it still if it means your health suffers. Being an underdog against your own health and well-being is one match Daniel Bryan should not get into, he has other good options.
4

Retirement: WWE Does Not Know How Much They Need Him
While Daniel Bryan is a celebrity with the masses on every arena he steps into, the WWE chose not to exploit that fact as often as it could. Well, maybe they have and they will again. Maybe part of the underdog persona is that he is really being seen as a real-life underdog by WWE. We all knew that the B+ rating fiasco was all a storyline to enrage fans and fuel Daniel Bryan's climb to the top, and it worked really well. But what they did not see coming was Bryan hiding his seizures and concussions from them, and this is why it took so long for him to get cleared by WWE doctors. WWE does not know it yet, but it needs him now more than ever.
Now that Daniel Bryan is back, they can use it to finally turn Roman Reigns heel and match up with him. Or maybe they can team up against a common and more intimidating foe. If WWE goes at it again for Reigns as their face, they would need the Yes Movement to actually say yes to Reigns. Who better to sway them over to that side than 'the beard.' They have to be careful here, when it comes to Daniel Bryan, the story doesn't matter much. But with Roman Reigns, they have to make it as real, as convincing, and as natural as it could possibly be to get the buy-in of the fans.
He is not just another superstar who made a comeback, he is WWE's savior. So, we say this to Daniel Bryan, get out while you still can. Do not wait to be in the same position Steve Austin was.
3

Retirement: What Else Does He Have to Prove?
He showed everyone what he is and what he could do, both while healthy and coming back from injury. He is a beast. He showed everyone that he is a winner by getting every championship there is in WWE. He is a champion. He was United States Champion in September 2010. He won the World Heavyweight Championship (2011) via Money in the Bank cash-in. As Team Hell No with Kane, he won the Tag Team Championship in September 2012. He was WWE Champion three times, the first was in 2013 and his last was in April 2014. He was Intercontinental Champion in March 2015. He held the last two belts at the same time before he was forced to retire.
Other awards include Wrestling Observer Newsletter Best Technical Wrestler (9 years) and Most Outstanding Wrestler of the Decade (200-2009).
There is only one championship left that Daniel Bryan has not had his waist wrapped around with yet, the WWE Universal Championship. This belt is currently held by Brock Lesnar. So just get it over with so that Bryan can retire. Let's schedule the last match of his career and have Bryan get the WWE Universal Championship, or not, then retire for good. He has just that last thing to prove.
2

Retirement: His Exit was Kind of Perfect
Although sad and unprecedented, his retirement could not have come at a more perfect time. It gave more meaning to his personal life, with the autobiography, and his wife and daughter. He got to get out of the game on top of everybody else. When he had both belts (the WWE Championship and Intercontinental Championship) no one got the chance to beat him.
While there were obviously plenty of people seriously bummed out by the news Daniel Bryan no longer had medical clearance to wrestle, if nothing else, they can take solace in the fact he was arguably the consistently best wrestler of the year for at least two or three years prior to stepping away. Twice in a row, Bryan was forced to hand over championships he had won in fantastic matches because of his injuries, meaning, he never actually lost them to other competitors. More than that — and apologies if this is getting repetitive, but it's true — he was the most popular sports entertainer in the company by far. Almost every athlete to achieve this level has some sort of downside, which due to his early retirement, Bryan will never, or should never have to experience.
1

Retirement: His Injury and His Style is Just a Bad Combination
We have discussed in detail the style of wrestling Daniel Bryan has and the passion he has for the sport. What comes with it is the hard work mentality and the no-limit type of show he performs. He is a master, a technical wrestler ready to showcase everything he knows in all his fights. With his return, he might take it slow, for his own sake and his family's.
We have also educated everyone about the horrors that his injury might do if it turns for the worst, or if an unfortunate accident happens, a slight miscalculation, a mistimed jump, a slippery mat, a device malfunction, or any other accident anyone can think of. No amount of preparation from the best and most hard-working people would prevent an accident, that's why they are called accidents. His concussions are like mines that could multiply and explode one day.
The way Daniel Bryan performs on stage, without regard for his well-being and without an inkling on the repercussions it might bring should change now that he's back from injury. It just won't work. No matter how technical you are, how many times you rehearse, or how safe you think it is, there is still that element of uncertainty. The stakes are higher now that there is a lingering neck and CTE situation. We only hope that Daniel Bryan realizes this sooner rather than later, that's why he needs to go back to retirement.
References: SkySports, Joe, SportsKeeda, PressBoxOnline
Source: Read Full Article