10 Wrestlers Who Love Their Fans (And 10 Who Don't Care For Them)
A lot of celebrity figures once grew up dreaming to acquire a certain level of fame. For a lot of people, their ambition is to achieve celebrity status. That's in part because they want to emulate those they've looked up to. But a large part of it is because they want the fame and fortune. They want adulation, and they want fans shouting their names and cheering them on. But that doesn't just automatically happen. You've got to have a good record. If your period in the limelight is marred by controversy, things won't go well. If you've engaged in questionable antics and have made controversial comments and have rubbed people the wrong way, the fans that were once supporting you may move into another corner. Most celebs would agree that it's the fans that make them who they are. A lot would also agree that they want to treat fans well, and that they do what they do for the fans.
Wrestlers are performers. Some may call them athletes. Sure, their athletics feats are truly remarkable. Let's say that wrestling is theatre. It's theatre where the performers are athletes. Ask any actor who performs in theatre, or ask any athlete. Would they want to perform on stage without an audience? Would a athlete perform in an empty stadium? It just doesn't get the juices flowing. It's all about fans. A lot of wrestlers have realized this. They love their fans, and treat them well. But wrestling is also an industry that tends to breed big egos. A lot of wrestlers are selfish, and care only about how they're progressing through the industry. They focus on the opportunities they're getting and the size of their bank accounts. When it comes to fans – they don't give a toss. Here are 10 wrestlers who love their fans, and 10 wrestlers who don't care for them as much as they should.
20

LOVES HIS FANS: THE ROCK
If you're a wrestling fan, you just knew that The Rock was going to feature on this list. Even if you're just a celebrity fan and know The Rock as Dwayne Johnson, you could bet you'd see his name on this side of this list. The guy's one of the biggest superstars in the world – popularity wise and literally too. He's loved by the masses. Dwayne is probably the most loved celebrity on the planet. There's a reason for that. There's a reason why when he was in the ring, he was known as The People's Champion. People adored him and the feeling was reciprocated.
Dwayne just adores his fans, be it wrestling fans or otherwise. He's probably one celeb who interacts with fans the most. And he doesn't just do so because he feels obligated to do so. Dwayne's one of the busiest people in the world. Yet at meet and greet events, he's always beaming from ear to ear and gives all the fans his time and attention.
He's involved in numerous charities that does special things for the underprivileged. He posts sweet messages to fans on social media. And most importantly, he's down to earth. As Bleacher Report reported, he respects everyone around him, including fans. There's no wonder he's been successful in two industries and has commanded respect in both.
19

DOESN'T CARE FOR THEM: BROCK LESNAR
Ever since Brock Lesnar came onto the wrestling scene, people were drawn to him. At times, his body's resembled something of a cartoon figure. Over the years he's just gotten bigger and bigger. In addition to his muscles, something else has gotten bigger and bigger too. I'm talking about his ego. Brock Lesnar is one of the most arrogant athletes around. He's not exactly the warm, friendly, accommodating type. That's the case when it comes to fellow fighters, backstage in the locker rooms. But it's also the case when it comes to fans. Despite fans essentially making Brock the popular athlete he is, he just doesn't care for them.
As What Culture reported, there are tons of instances in both wrestling and MMA when Brock's ego has run wild. He was the main man for a long time and he certainly knew it. That's just Brock's personality. He's a lone wolf. But part of the reason for his behavior during his initial stint with WWE was that he was battling with addiction. He's told MMA Fighting that he knows his addictions made him a mess. He didn't even know where he was or what he was doing half the time. They gripped his life, made him not a very nice person.
But Brock just doesn't show his best side to fans. He likes to live a simple life. He hates it when people bother him, or when fans stop and ask him for a pic. When that happens he's reluctant to oblige. You don't need him to tell you. Just look at pics of him with fans. He has an almost pained expression on his face. It's actually pretty unusual for a major celeb to not like their fans that much.
18

LOVES HIS FANS: JOHN CENA
There are ten wrestling superstars on this list that love their fans. But there are two that are head and shoulders above the rest when it comes to being really accommodating, doing anything for fans. One is The Rock Dwayne Johnson. The other is John Cena. John has been a household name in the wrestling industry for a very long time. While other wrestlers have come and gone, he's remained relevant. Not only has he remained relevant, he's remained at the top of the tree. John's also been able to branch out into acting. He's tasted a tremendous amount of success in both industries. That's in large part down to his fan following. Aside from the early stages of his career, John's always had a massive fan following.
John's a guy who treats people well. He recognizes that treating fans well and having them on board, is one way he'll be able to stay on top. Not only does he treat fans well for business reasons. He's just a genuinely nice person, appreciates all the support.
There have been tons of instances where John has surprised fans. He goes out of his way to do special things for his fans. He's also very good with kids and is involved in lots of kiddies' charities such as Make-A-Wish Foundation. As ESPN reported, John does anything to light up people's faces. He's the only celeb to grant over 500 wishes for the foundation. He's said, "I just drop everything. If I can offer a fantastic experience, I'll be first in line to do my part."
17

DOESN'T CARE FOR HER FANS: SASHA BANKS
If you base your opinion of Sasha Banks on what you see on camera, you're going to think she's a sweetheart. You're going to think she's a humble person, that she loves her fans, and gives them all the time in the world. That's what she's like to camera when she's shooting promos and whatnot. She's a model wrestler – if there is such a thing! When it's time for her to meet her obligations, Sasha has no problems turning it on. But that's simply because she's obligated to do so.
Sasha really doesn't care much for fans. There have been numerous instances that have demonstrated this. On social media, for example, she's taken to criticizing fans. She's called fans out on their comments and their behavior. It's led to many people being miffed at her attitude. She's thought nothing of throwing those that love and adore her under the bus. Sasha has shown that when the money isn't rolling in, she's not interested. When she's not obligated to do so, she doesn't stop for fans, doesn't even treat them well. For example, as CageSide Seats reported, Sasha was once staying at a hotel in New York with a plethora of other stars. People had been waiting for her to get some autographs. She was the only star that bailed on them. That's just one of many instances.
Sasha has said she's fine with interacting with fans at wrestling arenas. But she feels a lot of fans cross the line, and  become stalkers rather than fans.
She's told Sam Roberts Wrestling Podcast: "I grew up a wrestling fan, so I knew that I wanted to meet all my favorite wrestlers. But always in the back of my head I never thought in my life to be like, 'Hey, they're gonna fly in. Maybe I should wait at the airport for like 12 hours at a gate. Hey! They don't want any sleep. Maybe I'll go find their hotel they're staying at and let me bother them."
16

LOVES HIS FANS: XAVIER WOODS
Xavier Woods is the most prominent member of The New Day. The other members of The New Day, Big E and Kofi Kingston, could have been on this list, because they're all very accessible and do what they do for the fans. Xavier Woods is all about lighting up people's faces. Whether that's due to his feats inside the ring or his antics on social media outside, he does what he can to entertain. A lot of people say that Xavier is like a big kid. He's got that kind of attitude. That's why plenty of the younger wrestling fans love Xavier, and in a way can relate to him.
As a YouTuber, he orchestrates interesting interviews, gets people to let their guards down, and seems like a genuine guy. He doesn't just do so because that's his job.
As reported by Orlando Sentinel, Xavier Woods is all about spreading positivity. Whatever he's doing, it just makes you smile. That's the reaction Xavier's trying to elicit. He's been praised by the boss Vince McMahon for doing so. Fans are an integral part of why he's doing what he's doing. They keep him strong, and keep him striving for success. The way he treats them and the way he's treated by them makes Xavier one of the most popular stars at WWE.
15

DOESN'T CARE FOR HIS FANS: RANDY ORTON
Randy Orton is without doubt one of the most famous wrestlers in the world. He's been with WWE since the early 2000s and is still going strong. There was never any doubt about Randy becoming a professional wrestler. He's a third-generation wrestler, was always going to follow in his relatives' footsteps. But that has also contributed to him being in trouble over the years. Because of his family history, Randy thinks he's entitled. He was young, brash and arrogant and wasn't a particularly nice guy in the locker rooms. Randy's been suspended multiple times and has had brushes with the law. Nowadays he's married with kids. He's matured a bit since then. But he still lands himself in controversy now and again.
As Give Me Sport reported, Randy's allegedly berated fans at an airport during a European tour in 2015. He's gotten annoyed with fans asking for autographs and has snapped. That's not the only incident.
He's also taken to Twitter to ridicule fans. The main man, Vince McMahon, wasn't happy. Vince knows the industry is all about the fans and he wants his talent to realize that too. Randy hasn't quite realized that and it's gotten him into plenty of hot water over the years.
14

LOVES HER FANS: CHARLOTTE FLAIR
Charlotte Flair is a woman who divides opinion. Being the daughter of a wrestling legend, Charlotte was always going to have people on her back. Everything she's done is put under a microscope. Firstly, people wanted her to falter because they feel what she's achieved isn't deserved. Plenty are under the impression she's gotten the opportunities she's received because of her dad and his clout in the industry. Some of her antics over the years have also raised eyebrows. She's grown a lot since her earlier days, but some of her antics have led people to believe she's not a great talent. But on the other side of the coin, there are those that adore her. She may have to deal with plenty of hate. But Charlotte's also acquired a lot of love over the years. She's regarded to be the elegant Queen of the WWE. But she doesn't possess a snotty attitude. It's not like she's the Queen and everyone else, fans included, are her peasants. She treats them very well, and gives them a lot of love and attention.
There are numerous instances that show she's very accommodating. Whenever she's traveling, when she's on tour, if there are fans who want a picture, she'll oblige. As she's told Wrestling Inc, she appreciates everything she's got. Growing up in a wrestling household has also made her appreciate fans, and she knows how to treat them.
Featured Today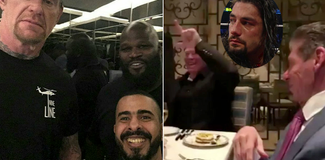 15 Recent Photos Vince McMahon Will Never Show WWE Fans

15 NFL Players Who Won The Jackpot With Their GF (6 Who Ran Out Of Luck)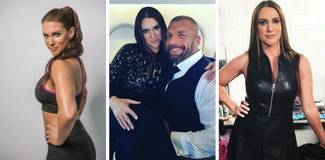 18 Things About Stephanie McMahon That Only Triple H Could Tell Us

13

DOESN'T CARE FOR HIS FANS: BUBBA RAY DUDLEY
46-year-old Bubba Ray Dudley has been around for yonks. He's a popular wrestler, there's no doubt about that. He's a highly successful wrestler too. His popularity is pretty surprising considering how he treats people. There've been numerous instances about his backstage behavior. In the past he's gone off on people for the smallest of things. His antics aren't limited to the wrestling arenas either. He's not very nice to fans. In fact, Bubba doesn't even try to hide the fact that he doesn't particularly like fans. There aren't a lot of people who'd admit to that. But Bubba isn't most people. He wears that identity like a badge of honor. It's his wrestling persona and somewhere along the line it's become engrained within him.
Bubba has said to Wrestling Inc that he only dislikes certain fans. But based on the numerous times he's gone off on them and has criticized them, it sends a very different message.
His kayfabe half-brother, D-Von, is someone you'd think would have Bubba's back. Even he's come out and said that Bubba can be a difficult character to deal with. Ironically Bubba came to the fans' defense when they felt the wrath of Sasha Banks. That bought a few chuckles from the wrestling world.
12

LOVES HIS FANS: REY MYSTERIO
Rey Mysterio might not have felt the love from WWE in the past, or some of the other promotions he's been involved with. But there's no doubting his star appeal. His high-flying Lucha Libre wrestling styles is a sight to behold. Some of his moves capture the imagination. It's resulted in him being rated at the best cruiserweight of all time. He's certainly up there when it comes to popularity. People love him because of his ability to pull off amazing feats in the ring. The fact he dons that iconic mask makes him an intriguing character. But there's nothing mysterious about the way he treats his fans. He absolutely loves the fans. That's evident when he walks to the ring. Fans go wild, and Rey makes a point of going up to all of his fans wearing masks, especially the younger ones, and showing them some love.
Rey Mysterio has gushed about the love he receives on Give Me Sport. During those tough times, it's been the fans who've kept him going.
He's also heavily involved in charities. Twitter is another platform he uses to spread the love. For example, he once tweeted: "1 [love] to all my fans for staying loyal. I'm blessed to feel all the [love] & support from all of you! [You are] my inspiration!"
11

DOESN'T CARE FOR HIS FANS: AL SNOW
54-year-old Al Snow's career may have simmered down a tad in recent years. He was once a pretty big name in the industry. Al spent time with all the big promotions over the years; ECW, WWE and TNA. Although he hasn't officially retired, Al now spends the majority of his time teaching people the art of wrestling. As Wrestling Inc reported, Al has purchased a wrestling promotion. He's also started his own academy.
Judging from everything just mentioned, you'd think Al was someone who seriously loves his fans. After all, he is giving back. But he hasn't always been like that. He's said in his book that he knows he's led a rocky road to the top. He's done regrettable things. He wants to give back but not in the way that he dished it out.
What he told Wrestling Inc pretty much sums up how much he doesn't care for fans: "They're the goofiest bunch of people I ever met. I genuinely hate them. I really do. I love the fact that they're fans, but I hate them."
Nice words from someone who's revered by so many. He continued to say that all they want is to be entertained and don't understand the business. Well… is that too much to ask?
10

LOVES HIS FANS: TITUS O'NEIL
Titus O'Neil has had one eventful career. He started out life in the limelight as a footballer. He played college football to a pretty high level. Titus continued football after college. He played in the Arena Football League. But his career wasn't progressing the way he wanted it to, so he decided to make a transition. He signed a developmental contract with WWE and the rest is history. It's coming up to a decade down the line and he's still with the promotion. That's saying something. He's had rocky periods. For example, he was suspended in 2016. But by and large it's been good going for Titus in the world of wrestling entertainment. The promotion's kept a hold of him. They know how much he's loved, despite the character he portrays. His real-life persona is very different. This comes across in the way he treats people.
Titus has said that the struggles he's gone through over the years makes him appreciate everything he's got. It makes him appreciate the fans, and all the love he receives. Those feelings are reciprocated.
He's told Give Me Sport that he was a wrestling fan at a young age. He knows what they go through. Titus can put himself in their shoes. He knows how to entertain and loves the fans for keeping him going. Titus also does plenty of charity work. He's very active and spends his time and money in the Tampa Bay area. As Mandatory reported, he's regarded as a community hero in the region.
9

DOESN'T CARE FOR HIS FANS: NEW JACK
If there was a poll about the most hated person in wrestling, New Jack would have to feature somewhere near the top, if not claim the top spot for himself. The guy's a law unto himself. He's a menace, and what he's done to others… he shouldn't be allowed to wrestling, he should be prison! Those are the views of many. He harmed a young kid intentionally, has caused serious harm to many individuals, and he's admitted that he's tried to hurt people. That just about says it all, tells you a whole lot about the kind of man New Jack is.
It's staggering he's still in the wrestling business. It's even more staggering that there're people willing to get into the ring and wrestle with him.
New Jack has shown that he's got a total disregard for the safety of others. He doesn't care about wrestlers, nor does he care about fans – the few fans he has left. Most started hated on New Jack after those incidents, A few crazed individuals love what he's done, have stuck with him.
There are tons of incidents about the run-ins he's had with fans. In fact, there would have to be a separate article in order to list them all. He's been physical to fans. He's allegedly thrown a glass bottle at a fan's head. During an interview with Ring Side News, he's called wrestling fans "stupid." Clearly he doesn't care about his fans.
8

LOVES HER FANS: BECKY LYNCH
Ask any wrestling aficionado out there and they'll tell you that Becky Lynch is a mightily fine wrestler. But despite her prowess in the ring, Becky tends to get lost in the mix. That's unfortunate because Becky definitely deserves to be spoken about as one of the best.
The 31-year-old performs with WWE under their SmackDown brand. Amazingly, considering her age, she started out in the industry in the early 2000s. She's faced plenty of trials and tribulations in her attempt to reach the top. It's made her grateful for everything that's come her way. She appreciates everything she's got and loves everyone who chants her name. As she's told Wrestling Inc, her life experiences have humbled her, have made her love the support she's got. When she was younger, she was going down a dark path. Becky was studying for a degree but hated the way her life was going. Then on top of that, she got mixed up in other things.
She made the decision to drop out and pursue a career in wrestling. She credits getting into the industry with changing her life. Becky's also had a number of serious injuries over the years. She's just thankful for being able to still do what she loves to do.
It's no surprise that Becky is a firm fan favorite. She always has time for fans, and interacts with them at the arenas and at meet and greet events. She loves the fan support and shows her appreciation.
7

DOESN'T CARE FOR HER FANS: LITA
Amy Dumas, also known as Lita to wrestling fans, is someone who splits opinions. She shot to popularity when she signed with WWE. She was with the promotion for six years. It wasn't all sunshine and roses, though. Lita certainly became a memorable performer and got herself out there. She won the Women's Championship four times. That's no mean feat and serves to demonstrate what those in the wrestling world thought of her. But despite that, Lita created plenty of enemies. This was mainly due to infidelity. Matt Hardy was the guy who got burned. Plenty of people got on Lita's back due to those unfortunate set of circumstances. That's when Lita's feisty side shone through. She bit back, started criticizing fans on whatever platform she could. That only resulted in more hate being heaped upon her. After taking some time off to concentrate on her music career, she's now back in wresting. Lita now works as a WWE analyst. As CageSide Seats reported, Lita hasn't exactly set the world alight as an analyst. But the key decision makers think enough of her to keep her in the role.
Lita has started to turn things around. It's what you give is what you get with Lita. Give her love and the feeling will be reciprocated. Hate on her and she's going to hate on you. She's also had plenty of sweet interactions with fans. She's told Red Carpet News TV all about them, and how she finds her fans, especially the younger ones, really sweet.
6

LOVES HER FANS: BAYLEY
28-year-old Bayley has been in the industry for around a decade now. For four years she battled it out on the independent circuit before she got her big break. WWE signed her up and it's been plain sailing for Bayley ever since. She's won a few titles since, including the coveted WWE Raw Women's Championship. But aside from that, Bayley's become one of the most loved individuals on the wrestling circuit. That's mainly due to her general attitude, and her cheery persona. That's a pretty hard persona to stick to for a wrestler. But she's managed to do it. Her in-ring persona is very similar to what she's like outside the ring too.
As revealed by Kayfabe News, in 2016, Bayley revealed her new Dr. of Huganomics persona. In a media conference she revealed it's all about the hug life: "Huggle, Affection, Embrace." That might sound a little corny, but Bayley's certainly pulled it off. It came naturally to her, she didn't have to try too hard.
Bayley's all about spreading the love. Since she burst on the scene she's been a fan favorite, especially amongst younger audiences. It's the way she treats them. As What Culture reported, Bayley loves her fans and is accessible. In turn that's made her one of the most loved performers in the industry.
5

DOESN'T CARE FOR HER FANS: BROOKE ADAMS
It seems as if Brooke Adams has been around for donkey's years. The 33-year-old started her career way back in 2006. She's been around the promotions quite a bit since then. The woman wrestling fans may know as Brooke Tessmacher keeps getting moved on, shifted about. That's because of the heat she created at each promotion. Brooke may appear all sweet and innocent. But as What Culture reported, she's got a habit of rubbing people the wrong way. At WWE she was known as a backstabbing vixen. She didn't make too many friends with the rest of the roster due to her backstage antics. Things didn't improve for her on that front when she later moved to TNA.
Despite this less than desirable backstage reputation, Brooke came across onscreen as a real sweetheart. By and large, she treats fans decently. But a different side to her personality has occasionally shone through. She's struggled to keep it under wraps. As Wrestling Inc reported, Brooke has occasionally been nasty to fans on Twitter.
She's taken shots at people on social media. She's also been accused of being racist, being homophobic, and a bully to fans. Brooke did though take to Twitter to refute what she calls the vicious rumors.
4

LOVES HER FANS: NIKKI BELLA
It's fair to say that the Bella Twins transformed the women's wrestling division. They became poster girls for women's wrestling. Girls wanted to grow up emulating them, and guys watched them because…well, you can guess.
Nikki's undoubtedly the more talented sister. She possesses the entire package. She's got the glamor, the beauty and has wrestling ability. Nikki's gifted and she's a sweetheart too, has the right personality. It's no surprise she's become a role model to so many. She hasn't really been in any form of controversy over the years. She loves one and all, fellow wrestlers and fans.
As Digital Spy reported, Nikki's got the right blend of attributes that allows her to connect with fans. She loves them and there are numerous instances demonstrating just that. All you've got to do is see how she behaves backstage to audiences, at meet and greet events, to know that she adores fans. It's in her nature, but a large part of how she treats fans is due to John Cena. Sadly, the couple have just split up, but she's said that she's drawn upon John's mindset of living and breathing the business of wrestling. That means treating fans well, because they are ultimately what makes wrestlers successful.
3

DOESN'T CARE FOR HER FANS: MELINA
Love her or hate her – as many wrestling fans do – wrestling needs to have a woman like Melina Perez. She's a headstrong woman who doesn't take any nonsense from anyone. Melina's someone who knows what she wants and goes out and gets it. It's made her a fierce competitor. As Bret Hart has said, it's also made her one of the best wrestlers in the world.
There's a reason why Melina has been involved in the industry since 2001. Although she's a controversial woman, she's got a draw appeal. There's always going to be one promotion or other willing to take her on.
As Bleacher Report have described her, Melina's an arrogant, egotistical diva. Being headstrong is one thing. Having a massive ego is another thing entirely. She's behaved horribly backstage, has made enemies of many other wrestlers.
Bleacher Report also claimed that she's been known for being horrible to fans. Due to her ego, Melina only cared about Melina. She never made time for fans, and didn't care much for them. That attitude has changed a bit over the years. She's tried to be a bit more accommodating. But one feels that Melina thinks it's something she has to do, as opposed to something she wants to do.
2

LOVES HER FANS: ALEXA BLISS
Alexa Bliss is one of the biggest women in wrestling at the moment. It's no surprise that she's made it big. She's got all the right qualities of a superstar. Alexa has only been in the industry for five years. But what a five years it's been. She burst onto the scene and from the get go made a big impression. Her persona, her standing in the industry has only been enhanced of late as she's become Raw Women's Champion.
One reason why Alexa is at the top of the industry right about now is that she's a highly marketable performer. She's beautiful, talented and has the personality to match. She's even marketable to casual fans.
Alexa absolutely adores wrestling fans. In fact, one of the negative qualities about Alexa is that she loves them too much, cares too much about what they think. She gave an interview to The Weekender in which she said, "It's so much easier to get people to hate you than to like you, and I kind of like to play with that a little bit. Not caring what the fans think and just kind of wanting them to hate me, even though I do kind of care what they think; it's just so fun to portray this mean person, just to see how people react to it. It's a lot of fun." Alexa was a heel at the time.
1

DOESN'T CARE FOR HIS FANS: SCOTT STEINER
Scott Steiner is a prime example of how someone's ego can run wild and ruin them. Scott Steiner's been around in the industry since 1986. The 55-year-old is still active in the industry. He's currently with Impact Wrestling. But fans will always remember that period in the early 2000s. Scott suddenly got all beefed up, and ballooned into a huge guy. During his second spell at WWE, he cut an awe-inspiring figure. People just couldn't take their eyes off him. But as Wrestling Inc reported, as he grew in size, his ego and attitude swelled too. It meant he didn't much care for anyone except Scott Steiner.
Scott doesn't much care for anyone, that includes his fans. There're numerous instances that demonstrate just this. He's tried to hit fans, and has blown up at them at ringside, calling them "white trash" and other derogatory terms. The footage is out there on YouTube for anyone who's interested.
As CageSide Seats reported, Scott's trashed pretty much everybody during his time in the industry. He speaks his mind. That attitude has meant he's got a few hardcore wrestling fans still in his corner. But by and large, he's alienated them all over the years due to his distasteful antics.
Source: Read Full Article