15 Major Secrets About Wrestlers That WWE Tries To Keep Under Wraps
WWE superstars are globally recognizable athletes, but this doesn't mean that they don't have a past. WWE wants to push forward many of their athletes based on the characters that they create for them and not based on their lives outside of the ring. WWE has ways of covering up a lot of facts concerning their superstars throughout their careers because they don't want WWE stars to find out about their personal lives and have another reason to dislike them. This mostly works for stars who are faces of the company because WWE wants their fanbase to like them regardless of what they do in their personal life.
The company finds a way to control the media that comes out of the WWE but even though they try to keep things a secret, there will always be leaks. These leaks are the reason that the company is trying clamp down on any backstage staff talking to media or even friends that could leak any sensitive information.
The real issue here is that WWE is trying to hide many facts about their superstars because they are worried about how the WWE Universe would react if they knew that these stars were not exactly what the company had led them to believe. The following list looks at just 15 major secrets about their wrestlers that the WWE has been hiding from the WWE Universe over the past few years. These are the secrets that the company is never going to share publicly.
15

Randy Orton Was Kicked Out Of The Marines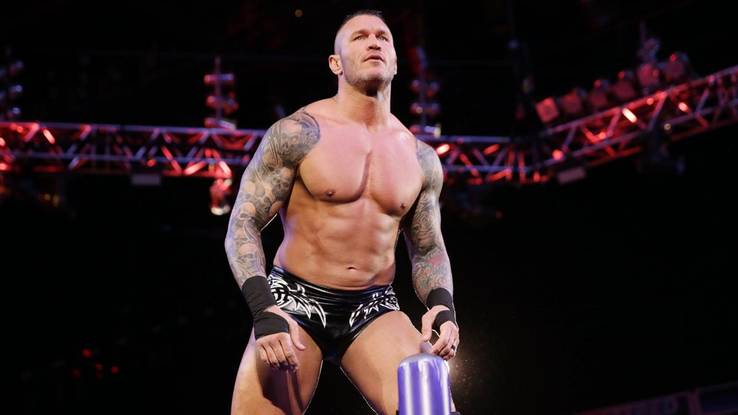 Randy Orton has been the face of WWE for the last decade. Alongside John Cena he has been the only consistent force that the company has had throughout the PG era since he decided to pursue a career in the squared circle. Orton's early years in WWE were terrible for everyone he worked around. He had a real attitude problem, which could stem from the fact that he was kicked out of the marines only a few years before.
Orton enlisted in The United States Marine Corps back in 1998 but he didn't last long since he received conduct discharge just a year later. It was reported that Orton went AWOL on two separate occasions and disobeyed an order from a commanding officer.
He was tried and convicted under special court-martial and spent 38 days in the brig at Camp Pendleton. The only time this history surfaced in Orton's career was when CageSide Seats reported that he was cast in Marine 3: Homefront back in 2012. His old Marine unit complained publicly to WWE about him being seen as a Marine after his actions when he was part of the Unit and the company were then forced to take him out of the project and replace him with The Miz.
14

Roman Reigns Ran Into Some Legal Troubles
Roman Reigns has been seen as the future face of the company for most of his career, which means that WWE has been on damage control ever since he started to be pushed into the main event picture, to ensure that there was no information leaked about the star that would sway the WWE Universe's opinion.
One fact that was brushed under the rug was the fact that Roman Reigns was arrested before he signed with WWE. Sportskeeda reported that the incident occurred back in 2010, which was only two years before Reigns made his main roster debut as part of The Shield. It appears that Roman was enjoying a night out and things got out of hand, leading to him being arrested for disorderly conduct while intoxicated. This isn't something that WWE would want one of their biggest stars to be linked to, so it was covered up. Roman was later in trouble with WWE when he violated the Wellness Policy back in 2016, but this was something that even WWE was unable to completely cover up, so Reigns was forced to face his actions and apologize for letting WWE and the WWE Universe down.
13

Braun Strowman Was Found On Tinder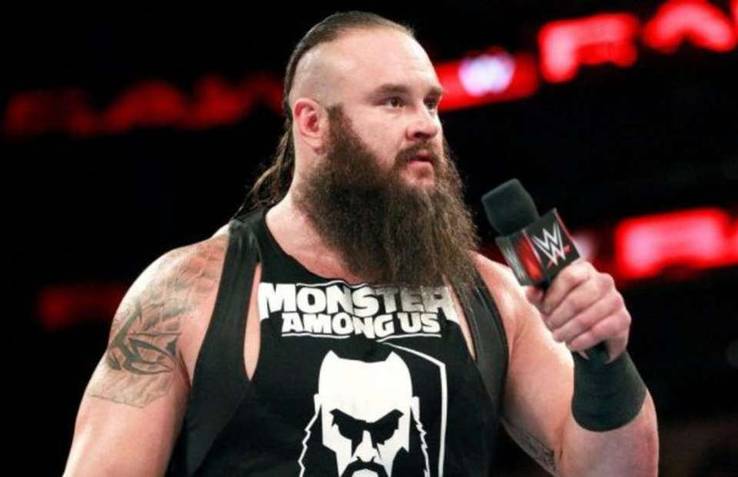 Wrestlers personal lives are something that should be none of WWE's business, but it has been noted a few times over the past few years that the company has tried to split up couples, keep marriages private and even throw couples together, which shows that there really are no boundaries to what WWE will do to their athletes.
Uproxx leaked the fact that the former Raw Tag Team Champion was found on Tinder at the beginning of 2017, which really changed the way many fans saw The Beast.
The Monster Among Men hasn't had the best of luck with the ladies throughout his WWE career, so he turned to a modern route to find a partner instead. Braun's Tinder page was then shared online until he was forced to remove his profile, which was created under his real name. There have been a lot of personal controversies in the company over the past few years and the last thing WWE needed was the monster that they had created showing that he was actually human under all of that and that he was looking for a partner. Obviously, this is something that the company has kept to themselves in recent years, and Braun has stepped away from other online dating apps.
12

Sami Zayn's Heritage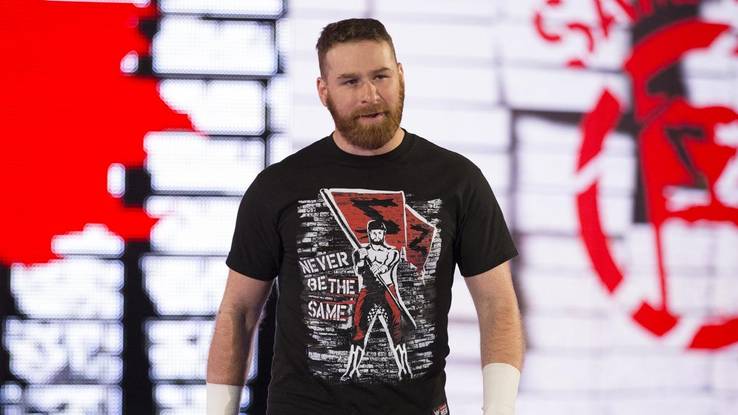 Whether he's a face or a heel, Sami Zayn is one of the most popular stars in the company. As a former NXT Champion he has already proved his worth as part of WWE and has since been coasting on the main roster. Zayn shockingly missed The Greatest Royal Rumble a few weeks ago when it was revealed that he was suffering from vertigo, but it appears that this wasn't the real reason that Zayn wasn't part of the show.
Wrestling Inc revealed that the main reason that Zayn wasn't part of the show is because he is of Syrian descent. Saudia Arabia and Syria cut all their relations back in 2012 and the company was then forced to keep quiet about the fact that Zayn couldn't be part of the show because of his heritage, which would then be a PR disaster.
It was also reported that Zayn himself was not actually told why he couldn't be part of the show. The former Champion has done a lot for Syria over the past few years and just recently revealed that Sami For Syria, his mobile clinic, was now up and running as he attempted to head back to his roots and help his country in any way that he can.
11

Maryse Quit WWE Back In 2011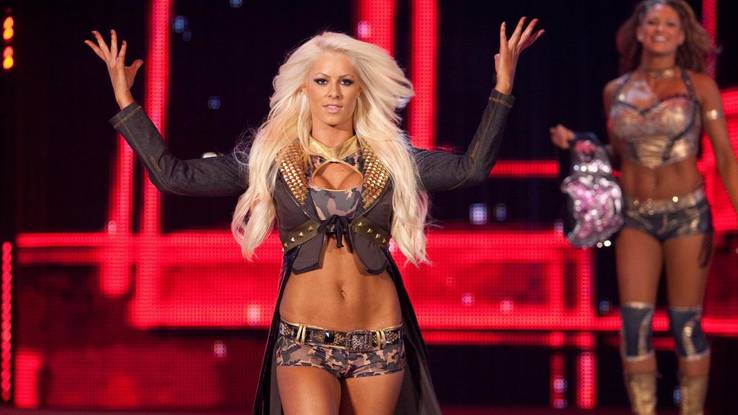 Maryse will always be seen as a throwback to the old Divas Division because she came to WWE as part of the annual Diva Search back in 2006. Maryse was signed to a contract despite the fact that she wasn't chosen as one of the finalists in the competition and later became a successful addition to the Divas Division as a former three-time Divas Champion.
Despite the success that Maryse had in the company at that time, she made the choice to quit back in 2011 because she was looking to open her own clothing and jewelry line called House of Maryse. It was also reported that the former Champion told Vince McMahon that the only way she could return to the company in the future would be if she could main event WrestleMania or if she was given $1 million.
Obviously, neither of these things happened but she was still open to returning to the company back in 2016 as the valet for her husband The Miz. Wrestling Inc shared the interview with Maryse when she left the company, but it appears that WWE has forgotten all about the events of 2011 and allowed her to return to the company once again.
10

Charlotte Flair's Past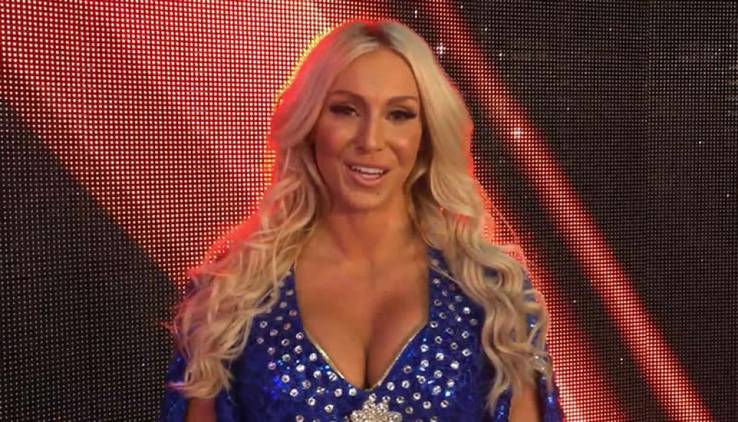 Charlotte Flair has been pushed as the shining light of the Women's Division over the past few years and the woman who has spearheaded the Women's Revolution. The daughter of Ric Flair was always going to have a few skeletons in her closet, but it appears that the former Women's Champion isn't the role model that the company has built her up to be in recent years.
Charlotte has quite the past before she signed with WWE, which includes being arrested back in 2009 when she was part of a fight with her father and her boyfriend on a night out. Flair and her boyfriend at the time started to brawl outside a public place and when the police were called, Charlotte was arrested for resisting a police officer and was sentenced to 22 days in jail. The sentence was suspended and it was something that she never actually had to go through with, but it's on her record now and it's something that the company has buried throughout her career. Ric Flair spoke openly about the arrest last year and it was reported by Wrestling Inc, but Charlotte's mugshot has been leaked online, which has made it much harder for the company to hide since the WWE Universe is now aware that the woman who is being seen as the future isn't as she seems.
9

Lita's Route Into WWE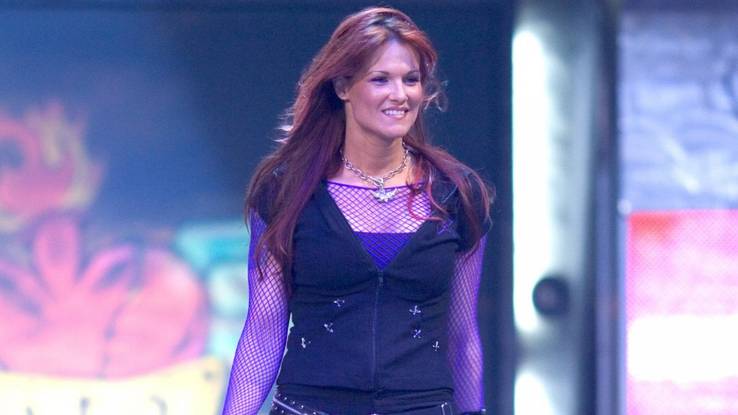 Lita is a WWE Hall of Famer and a former four-time Women's Champion. She was someone who inspired many other women to step into the ring for the first time alongside Trish Stratus, but it appears that Lita had a lot to hide as well.
Lita's relationship with Edge was well-documented throughout her WWE career and was one of the reasons why she was such a good heel, but this wasn't the first time that Lita had been involved in controversy.
Lita opened up about the way she got into the wrestling business as part of her Hall of Fame induction where she talked about moving to Mexico with nothing but a dream and sleeping on sofas while she was trained. She didn't talk about the fact that she found other ways to pay for her training while she had no money and that she gained quite a reputation for herself at that time. Bodybuilding Forum shared some of the stories about Lita from when she was coming through the ranks in the business and performing for promotions like ECW. Wrestling was a different business for women at that time, but Lita's roots were never revealed publicly as part of her career.
Featured Today
8 Related Wrestlers Currently Working Together (And 7 Fake Relatives WWE Created)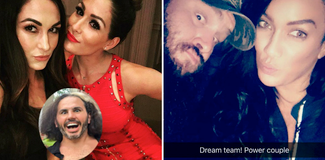 Carmella And Cena? 14 Other Rumored Romances That Might've Taken Place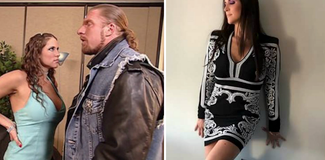 8 Photos Of A Single Stephanie McMahon (And 8 Of Her As A Wife)

8

Plans For James Ellsworth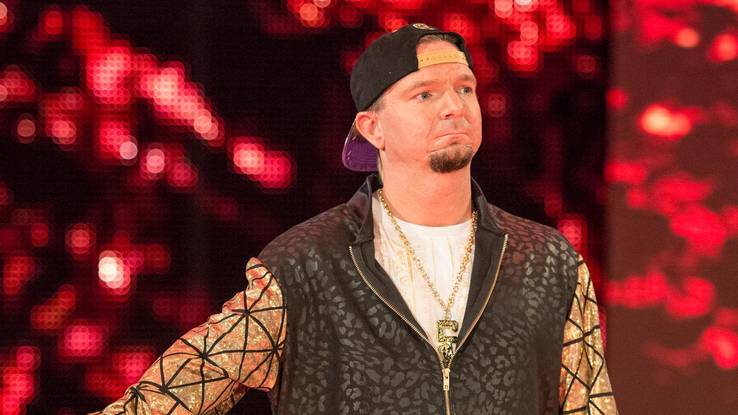 James Ellsworth came into WWE as a jobber when the company was looking to make Braun Strowman look like a monster. In the months that followed WWE decided to keep him around because he was popular with the WWE Universe, so he was made part of the WWE Championship picture with AJ Styles and Dean Ambrose.
After this storyline came to an end, Ellsworth was aligned with Carmella and he helped her to become the first ever Women's Money in the Bank contract holder before he was released from the company. Sportskeeda reported that WWE has some huge plans for James Ellsworth in the future, plans that saw him declaring the fact that he was a woman and entering many of the women's matches. The company even had him penciled in to face Charlotte at WrestleMania for the Women's Championship. It was a risky storyline and one that would definitely have led to some backlash, so maybe it's a good thing that Ellsworth was released when he was, so these plans were never put into action. The one good thing that came out of Ellsworth's career is the fact that Carmella has now become SmackDown Women's Champion because of his assistance.
7

AJ Styles Turned Down WWE Back In 2002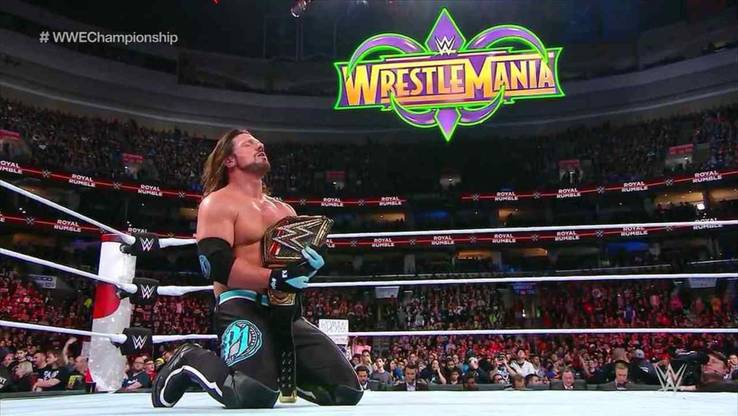 AJ Styles is the WWE Champion right now at the ripe old age of 41, but his career could have been very different if he had chosen to accept WWE's deal back in 2002. The former TNA legend was offered a contract with the biggest wrestling promotion in the world 14 years before he finally made his debut with the company back at The Royal Rumble in 2016, but he rejected it.
Styles has always had the potential to be a star and this was made obvious in his early years, but he also had a wife to think about. AJ himself revealed to Title Match Wrestling that his wife was still at college at that time and he didn't want to uproot her while he was on the road for 300 days a year. As a result, he decided to decline to offer from WWE and instead continue to work the Indy's before he was signed to TNA.
While there was a good reason behind his rejection, it isn't something that WWE could have been happy about, Styles has stepped into the company and become a Champion quite easily, but the question of where he would be right now if he had signed with the company in 2002 will always be on many fans' lips.
6

Steve Austin's Marriage To Debra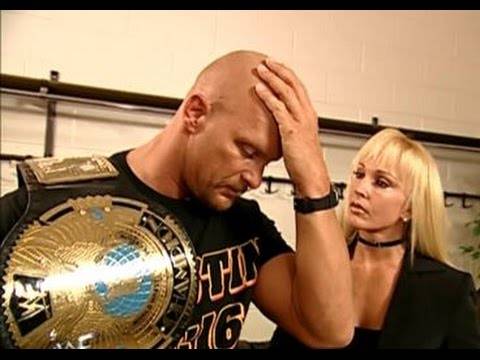 Steve Austin is still considered to be one of the best-known wrestlers in the history of the company, but WWE is never going to do anything that could hurt his image. This is why when Austin married fellow WWE star Debra back in 2000 and the couple's marriage then came to an abrupt end in 2002, the company supported Austin.
The police report states that they were called to Debra and Austin's residence where they found the former Diva clearly hurt. Austin was later charged with assault and along with a fine he was sentenced to 80 hours of community service. Debra filed for divorce the following month and the couple then went their separate ways, she hasn't appeared on WWE TV since because the company worked hard to ensure that they supported Austin and this didn't affect his image. The former World Champion has returned to WWE a number of times since and the entire incident has been completely breezed over despite the fact that WWE now has a zero-tolerance policy when it comes to domestic issues like this. Debra shared her story with Fox News back in 2007 where she shared a number of harrowing stories about her life with Austin.
5

John Cena's Divorce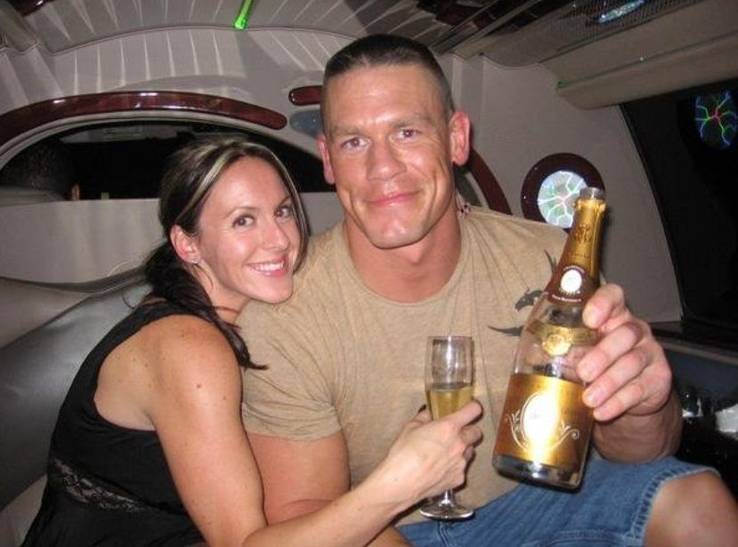 John Cena married Elizabeth Huberdeau back in 2009, a marriage that many of the WWE Universe didn't believe would last given all of the stories about Cena on the road with other women at that time. Shockingly, it was Cena who filed for divorce from his wife back in 2012, when it was revealed that she had made a lot of improvements to their house that had cost them a lot of money.
Cena's divorce was set to be a lengthy one given the fact that his wife had found out that he had betrayed her a number of times and was ready to raise that, but WWE stepped in because they wanted these proceedings to be over in time for the 1000th episode of Raw, where Cena would play an integral part. Somehow WWE managed to fast forward the proceedings and allow Cena to come out without a single scratch on his public image, which didn't sit well with his former wife but allowed him to move forward into a relationship with Nikki Bella quite quickly. WWE doesn't step into personal issues for just about anyone, but when it comes to the face of their company, they are willing to help if they need to. TMZ reported that the divorce was actually settled in two months, which is unheard of.
4

Kurt Angle's History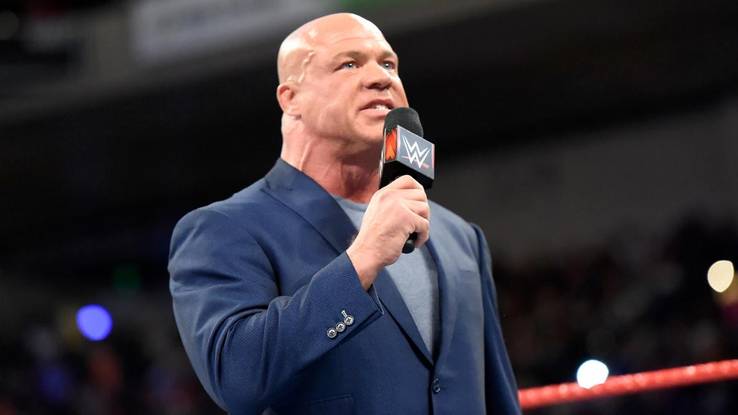 Kurt Angle is seen as an Olympic hero, a former World Champion and someone who has overcome addiction to return to WWE after more than a decade, but WWE has missed quite a few chapters out of Angle's story. Angle's history with addiction has been well-documented, but it appears that he also has a problem with driving under the influence.
Back in 2007, twice in 2011 and again in 2013  the former World Champion was stopped and arrested. It could be argued that he was going through a tough time in his life back in 2007 after he had left WWE and his marriage was falling apart, but he couldn't argue the same for the other three incidents. Following his arrest back in 2013, TMZ reported that Angle had been checked into rehab. Angle is someone that many of the WWE Universe look up to. He is pushed forward as a man who has been able to overcome many of his demons to return to the company that first gambled on his as a professional wrestler, but once again this is WWE's version of the story. WWE controls the media and it seems that they are able to manipulate it to forget certain incidents that they don't feel benefit them.
3

Matt Hardy Had Some Troubles With The Law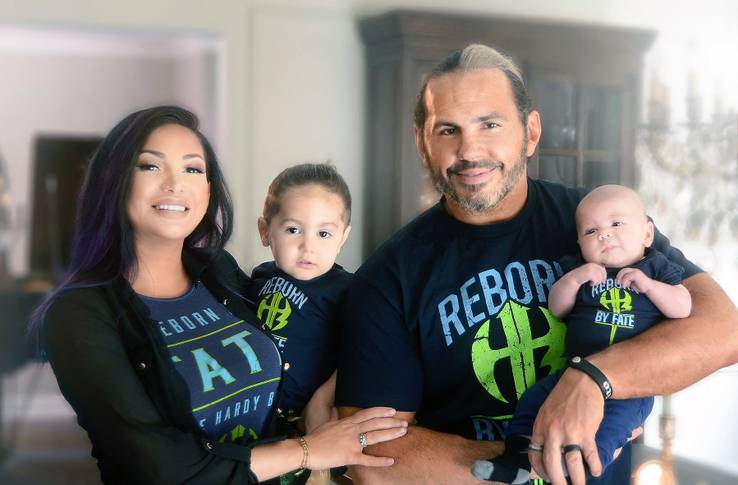 Matt Hardy is a former Cruiserweight Champion in WWE and one half of The Hardy Boyz, one of the most popular tag teams in the history of the company. Hardy was released from WWE back in 2010 and went on to pursue a career in Impact Wrestling instead. It was while here that Hardy developed the "Broken Matt Hardy" gimmick that became one of the most popular in the wrestling business.
This is the gimmick that put Hardy and his brother back on WWE's radar and allowed them to re-sign for the company back in 2017. Just a few short years earlier, TMZ reported that Hardy was arrested when he and his wife were involved in a physical altercation. Both Hardy and Reby Sky pleaded "no contest" to charges and were able to be spared jail when they paid the court fees and agreed to attend courses in anger management. This is another incident that WWE has swept under the rug since they have a zero tolerance rule in effect, but only when it includes superstars who are not at a high level in the company. Reby and Hardy now have two children together and have managed to move forward after the incident.
2

Booker T Went To Prison For Armed Robbery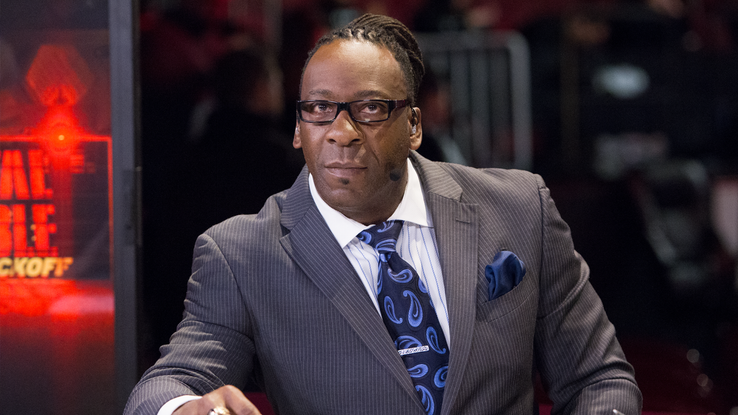 Booker T is a WWE Hall of Famer and one of the most respected superstars in WWE. Booker has so many friends backstage that he has been able to continue to return to WWE as a personality and commentator for a number of years since his retirement where his past has never been mentioned.
Booker didn't have a great start in life and this led him down a path that he's obviously not proud of. While he was working at Wendy's he got in with a bad group of people who decided to rob the company, but because of their inside knowledge of the place, the police realized that it was an inside job and they easily figured out who was behind it. Pro Wrestling Wikia reports that Booker was found guilty of armed robbery in 1987 and sentenced to five years in prison. He only served 19 months and when he was released he was introduced to the wrestling business. This is a good story of how a star can overcome that kind of life and be saved by a new passion, but it isn't one that WWE has ever wanted to tell, which is interesting since they have allowed so many other stars to reveal their route into the company.
1

WWE Can't Protect Their Female Wrestlers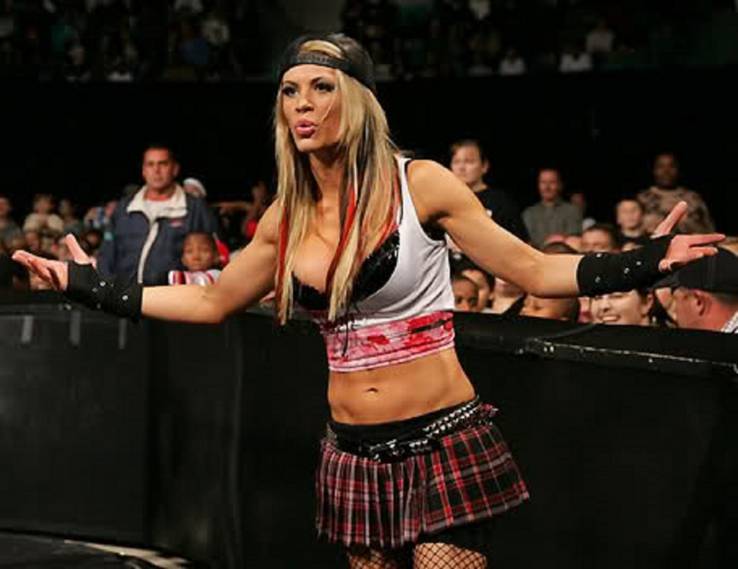 WWE superstars are part of a number of overseas tours as part of their job and expect the company to be able to protect them when they are in places that they are unfamiliar with. In recent years it is believed that WWE has been unable to do this with their female wrestlers since many former stars have finally come forward to tell their story.
Heartbreakers reported that 2005 Diva Search winner Ashley Massaro was suing WWE when they failed to protect her on an overseas tour and she was almost assaulted. When she told WWE about the incident they convinced her not to tell anyone else about it, rather than getting the police involved. Former Women's Champion Melina also claimed that she was the victim of an assault on her Twitter account back in December, which has left many fans wondering if the company is able to protect the wrestlers that work for them. Not only that, but why did they decide to keep it quiet when Ashley came forward? Does WWE care more about their public image than they do about the safety of their superstars? That would definitely be a fact that the company would want to hide.
Source: Read Full Article