According to certain fans of sport, the way professional wrestlers choreograph their action inside their canvas of a ring can often border on a legitimate form of art. It may be going a bit far to consider AJ Styles and John Cena modern Mozarts and Picassos, but a genuine level of creativity is nonetheless required to truly excel in the WWE Universe, or any other sports entertainment enterprise. Perhaps it's for this reason that so many pro wrestlers have attempted other forms of art in their lifetimes, with two of the most popular second career paths for a former WWE superstar being acting and music.
Given the unprecedented success of The Rock, and Vince McMahon's repeat attempts at hawking WWE Studios films, most wrestling fans are already well aware of their favorite performer's efforts in Hollywood. However, there have been significantly fewer wrestlers to find success in the music industry, no matter how hard some of them may try. Genre doesn't seem to be an issue, as wrestlers have released music that could be categorized as rock, rap, metal, country, punk, blues, or just about any other type one could think of, all without quite becoming true crossover stars.
Despite the modest at best success, people who like playing music tend not to give up all that easily. Plus, these wrestlers generally make enough money in their main job that if they want to spend their days off recording an album or touring with a band, there's really no reason for them not to pursue that dream. To learn whose giving it a shot, keep reading to learn about 15 wrestlers you never knew had second careers as musicians.
15

"Classy" Freddie Blassie Bites The Songs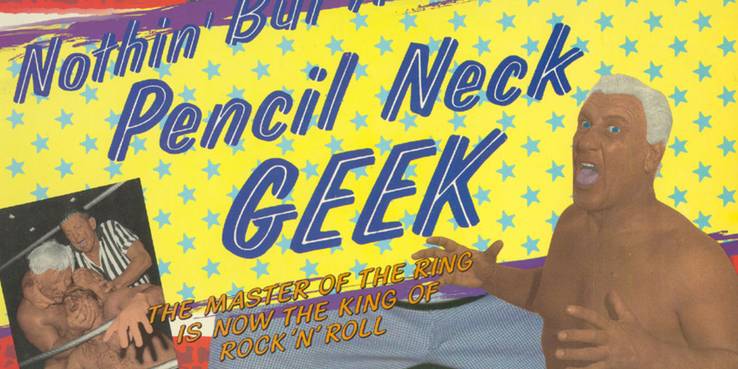 Long before Paul Heyman was teaching master classes in how to make people hate him, "Classy" Freddie Blassie made countless stars as one of the most reviled managers in WWE history. In this capacity, he introduced the world to a young, villainous Hulk Hogan, and then led The Iron Sheik to the WWE World and Tag Team Championships, and those two icons were hardly the only ones to benefit from Blassie's influence. Prior to becoming a manager, Blassie was already world known as perhaps the most vicious heel in all of wrestling, showing no hesitation when biting his enemies in the head and causing their blood to spill all over the ring.
It was due to this reputation that one of Blassie's comedy rock albums would get titled with the pun "I Bite The Songs." Roughly six years prior to that classic getting released, Blassie also recorded several EPs all based around his novelty hit "Pencil Neck Geek," named after his favorite insult. Hardly an actual singer, Blassie's songs were more growled and shouted, filled with jokes about his career, which is why they became a hit with comedy DJ's like Dr. Demento. Although the legendary wrestler is seen biting a guitar on the cover of his records, noted wrestling fan Johnny Legend provided most of the musical accompaniment.
14

Jimmy Hart Kept On Dancing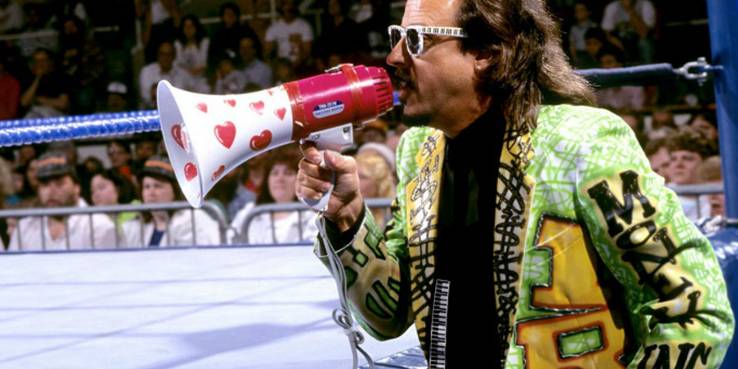 Speaking ten miles a minute and never once shutting the heck up, few wrestling personalities better deserved their nicknames than "The Mouth of the South" Jimmy Hart. Shouting into his omnipresent megaphone, Hart brought multiple wrestlers to the WWE Tag Team Championships before jumping with Hulk Hogan to WCW and continuing his career with Ted Turner. In this capacity, Hart not only remained a manager to the very end, but he also produced most WCW wrestler theme songs, including that of the Hulkster. In fact, Hart was heavily involved in the production of Hogan's "Hulk Rules" album.
Flipping the script of most wrestlers on this list, instead of attempting music as a second career, Hart also achieved significant success on the pop charts long before hitting the ring.
When only in his early 20's, Hart's was a member of garage rock band The Gentrys, achieving a top 5 hit with their song "Keep On Dancing." Technically speaking, Hart didn't have much to do with it, though, as despite being the lead singer, guitarist Larry Raspberry's vocals were used on that particular track. Nonetheless, a hit single always leads to everything else the band records earning at least a little contemporary success, and the experience is surely what made Hart qualified to run the music in WCW.
13

Sweet Daddy Siki Moved On To The Blues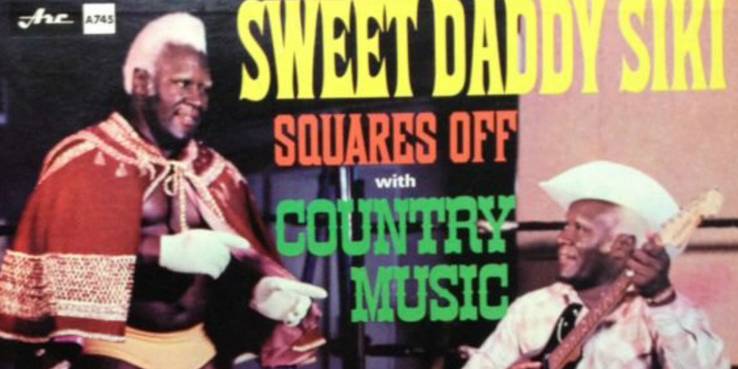 With all due respect, compared to other wrestlers on this list, readers may not be all that familiar with the work of Sweet Daddy Siki. That said, this is only really the case in America, as the colorful and flamboyant superstar achieved great success wrestling in Canada and various other countries around the world. Regardless, to the WWE Universe, he's probably just best known as the trainer to 11 time World Champion Edge. Despite never working for Vince McMahon, Siki was always able to become a big star wherever he worked, and managed to crossover to the mainstream media during several high profile bouts with local news hosts.
Throughout it all, Siki was also highly dedicated to his secondary career as a country musician. This interest began at the height of his career in the early 1970s, when he released an album titled "Sweet Daddy Siki Squares Off With Country Music."
In addition to his own theme song "I Am So Proud of What I See," Siki and his band covered a number of country classics including Hank Williams's "Jambalaya." He hasn't released any major records since, but Siki has continued the musical interest going long past his retirement from the ring as a host of karaoke events in the Toronto area.
12

Captain Lou Albano Managed And Sang With NRBQ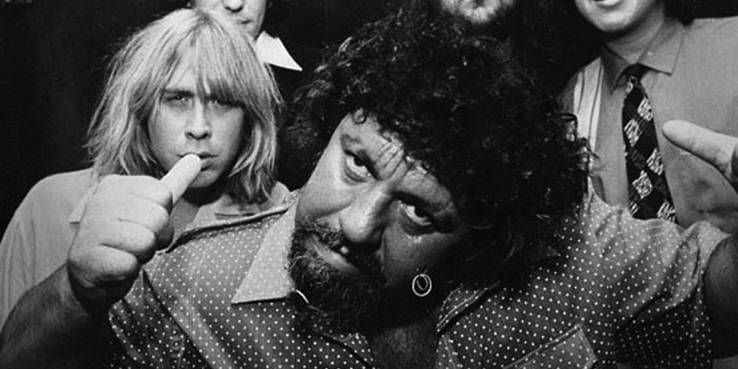 As the man who led 15 separate duos to the WWE Tag Team Championships and stood behind Ivan Koloff when he finally tackled Bruno Sammartino, there's no denying Captain Lou Albano was one of the best wrestling managers in history. In addition to those significant accomplishments, Albano was absolutely integral in the Rock and Wrestling explosion of the 1980s, as it was his connection to pop music that kickstarted the era. Not only did Albano manage plenty of wrestlers, he was also a legitimate music manager as well, starting his career with the group NRBQ.
Ultimately, Albano's friendship with Cyndi Lauper would be more important to the wrestling of the era, but as far as this list is concerned, it's the link with NRBQ that actually matters.
Shortly after Albano shed his dastardly instincts and turned face for the first time in three decades, he decided to capitalize on the positive media attention and team up with his clients to record an album called "Lou and the Q." In addition to growling out comedic lyrics on several songs, Albano also provided piano for a bizarre cover of "La vie En Rose." While most of the album was weird curiosities like that one, the self-titled song "Captain Lou" has remained an enduring hit amongst the wrestler's fans.
11

The Crush Gals Were Japanese Pop Icons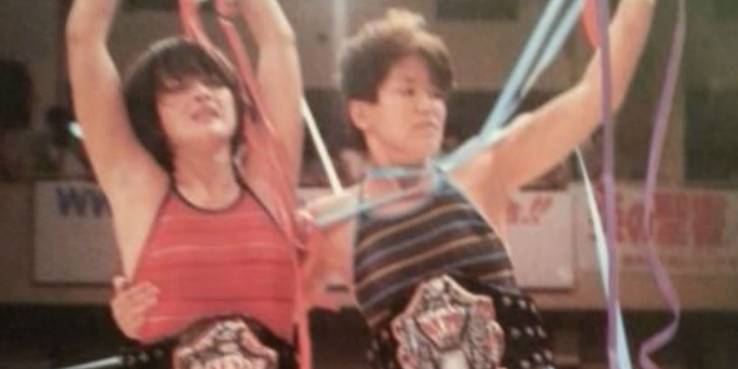 For all the talk about a so-called women's revolution happening in the WWE Universe these days, Vince McMahon's female employees still have a long way to go before matching the women over in Japan. More than 20 years before the current craze began, All Japan Women's Pro Wrestling was producing an immensely popular TV show based entirely around hard hitting action the average WWE diva would run from in fear. Leading the charge as the company's most popular stars were Chigusa Nagayo and Lioness Asuka, collectively known as The Crush Gals. In addition to valiantly fighting off Dump Matsuomo's Gokuaku Domeo inside the squared circle, the Nagayo and Asuka were genuine crossover stars with an equally large presence on the Japanese pop charts.
During their time together, the Gals released numerous songs that became top-10 hits, although the language barrier prevented them from achieving fame outside of their homeland.
Even if American fans can't understand them, most Japanese wrestling fans are nonetheless well aware of "Seishun on the Road," "Honoo No Bible," "Neppu Neshiko" and the many other light pop songs the two brought to fame. Those who can't appreciate the tunes will have to settle for getting blown away by their matches, featuring innovative, nonstop action others are still trying to emulate to this day.
10

"Exotic" Adrian Street Looked And Sang Like A Glam Rocker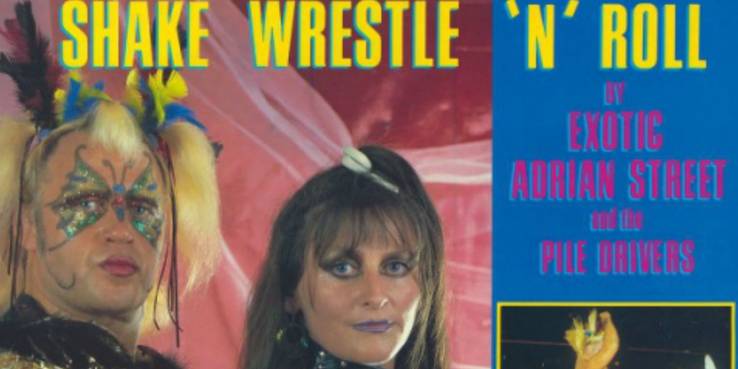 During his heyday, "Exotic" Adrian Street never would have managed to become a star in WWE due to the outrageous controversy he would have caused. A rough and tumbler brawler at first, Street soon realized he could make people hate him a whole lot faster simply by dressing fancy and wearing flamboyant makeup, taking the standard effeminate gimmick to new extremes that still haven't quite been met to this day. Proudly calling himself a transvestite in every promo, its obvious Street wouldn't thrive in the straight laced Hulkamania era, but this didn't stop him from earning great notoriety in his native England. Offensive as parts of it definitely were, there's no denying Street's gimmick was perfectly suited for rock and roll.
Apparently, his colorful costumes even influenced men like Marc Bolan and Elton John as they defined glam rock in the 1970s.
With that in mind, it's no surprise Street himself would attempt to record an album, releasing "Shake, Wrestling 'N' Roll" with "The Pile Drivers." Released in 1986, the record continued Street's persona, with lyrics boasting he was "tough as Marciano and as sexy as Mae West," at once explaining why his gimmick could be a hit with some fans and leave WWE uninterested in pursuing him anyway.
9

He Wanted Hulk To Be A Man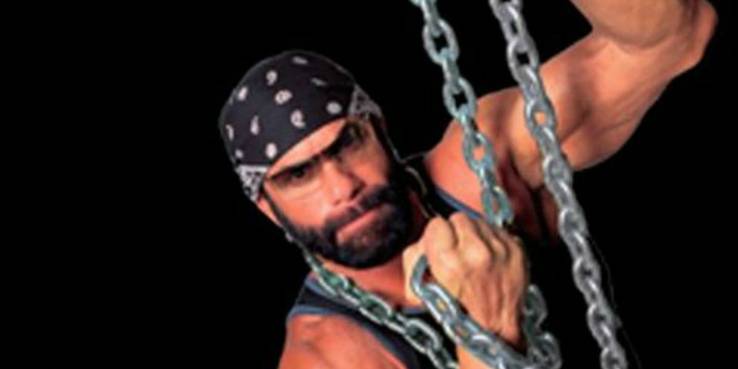 By and large, even when wrestlers use their gimmick and persona in the music they make, they aren't trying to set up any matches or angles when doing so. That wasn't the case with "Macho Man" Randy Savage, who in the very least seemed to be challenging Hulk Hogan to an actual fight with his bizarre 2003 rap album "Be a Man." Had the album come 5, 10, or even 20 years earlier, it might have made some sort of strange novelty sense, since the two had been embroiled in a never ending feud on screen since the mid 1980s. However, Savage didn't release this album until after he had retired and Hogan probably should have done the same, making it an extremely confusing release.
In addition to singing about the Hulkster in the title track, Savage also rapped about his "Perfect Friend" Curt Hennig, who recently passed away, along with all the typical hip hop bravado standards. The weirdest part about the whole thing is that Savage seems to be taking the venture seriously, treating a rap album like the next logical step in his career after six World Championships and a bit part in Spider-Man. Unsurprisingly, the plot didn't quite take, with the album universally panned by critics, immediately ending the Macho Man's rap career.
Featured Today
15 Secret WWE Storylines Triple H and Vince McMahon Might Be Thinking About

10 Celebs Who Love John Cena (And 10 Who Want Him Out Of The WWE)

Check Out Curt Schilling's Huge Tattoo Of Jesus

8

Jerry Lawler Invites Fans To Sing Along With The King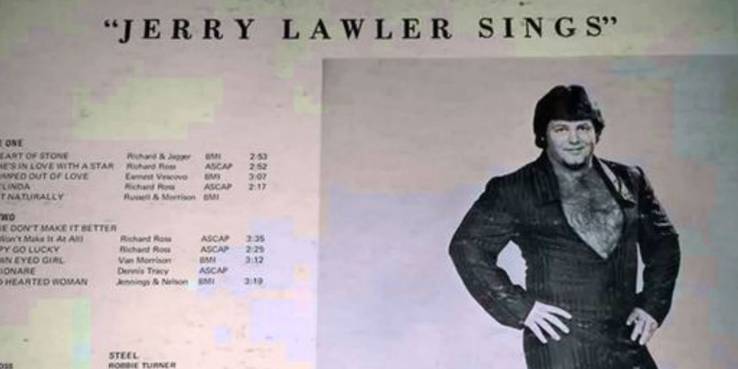 Ask a music fan about the King of Memphis, and there's really only one answer in the iconic Elvis Presley. However, were it up to wrestling fans, there may be another man deserving of the title: longtime WWE announcer Jerry "The King" Lawler. As someone who has been in main events for longer than the other King was even alive, it could be argued Lawler has officially usurped the throne as the city's most celebrated son.
Then again, when it comes to the songs they've made, Lawler will never hold a candle to Elvis, a fact the King himself was happy to poke fun of during his WWE Hall of Fame induction.
Truth be told, its not like Lawler's recordings are exactly in the William Hung category of awful, but they weren't exactly hits, either. Even in Memphis, neither "Jerry Lawler Sings" nor the cleverly titled "Memphis' Other King" achieved all that much airplay for their covers of classic songs by The Rolling Stones, Buck Owens, and Willie Nelson. However, Lawler did earn minor successful for one song called "Wimp Busters," a parody of the Ghostbusters theme rewritten to be about his hatred for Jimmy Hart, who managed the majority of Lawler's greatest rivals. Taking it all in stride, Hart naturally helped produce the record.
7

Lilian Garcia Sings More Than The Star-Spangled Banner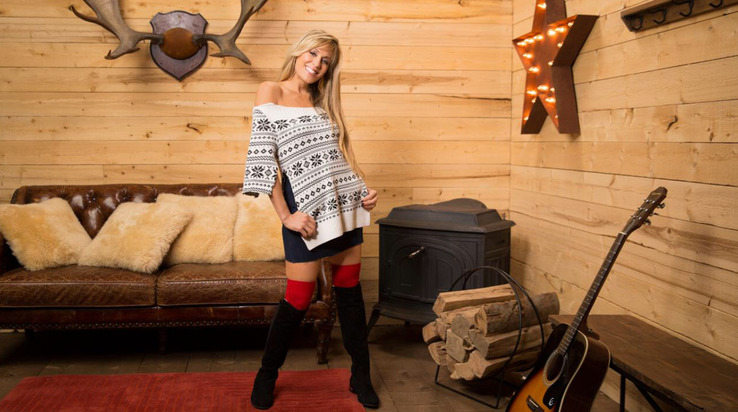 Giving her a unique position on this list, Lilian Garcia is the one WWE performer able to work for Vince McMahon and sing to her heart's content at the exact same time. She's achieved this status as the company's ring announcer, proudly introducing each wrestler as they make their way to the ring. Garcia held this role for nearly 20 years, starting in 1999 and continuing until choosing to leave in 2017 and help her ailing father. During this time, she would also open WWE events with a powerful rendition of "The Star-Spangled Banner," which would occasionally be part of the broadcast on days when McMahon felt particularly patriotic. Each time she belted out America's theme song, it was clear Garcia had a serious passion for her vocal work, and it wouldn't end there.
Recognizing her talent, WWE helped Garcia produce her first few singles, "Shout" and "Need a Little Time," the latter of which became Torrie Wilson's theme song.
From there, Garcia teamed up with critically acclaimed producers to create two Latin pop albums followed by one in English. Although none of the albums were more than modest hits amongst curious WWE fans, Garcia never let this passion die, and she now tours with her band The Fuse when not making special appearances for her old employer.
6

Chris Jericho Regularly Leaves WWE To Tour With Fozzy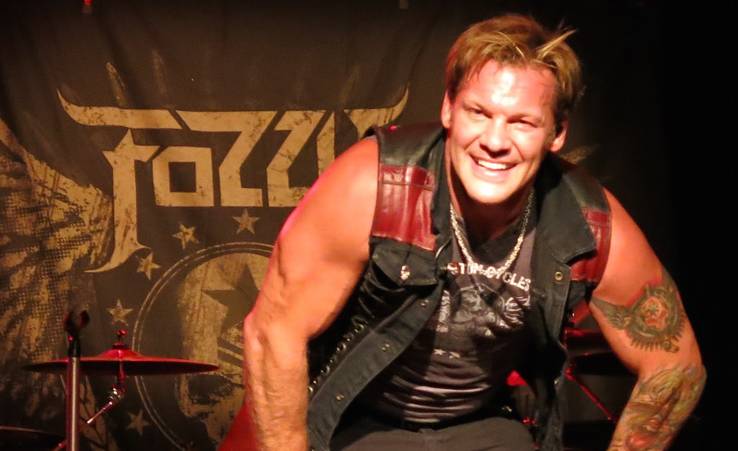 Of all the wrestler-musicians on this list, none seem more dedicated to the second half of that hyphen than the self-proclaimed "Ayatollah of Rock and Rollah," Chris Jericho. For almost 20 years now, Jericho has made a regular practice of taking extended sabbaticals from the WWE Universe exclusively so he can chase his dream of being a rock star with Fozzy. Because of Jericho's expert status in the ring and resume including six World Championships (alongside literally every other WWE title he could possibly win), Vince McMahon never has a problem letting him do it.
Unlike the wrestlers on this list who only released an album or two, Fozzy has consistently performed since 1999, releasing eight records overall, with a few of them even achieving decent success on the Billboard rock charts.
Originally strictly a cover band, Fozzy started writing originals as early as their second artist, with Jericho usually penning the lyrics alongside guitarist Rich Ward. Another quality of Jericho's that's uncommon on this list is that his musical success was actually relevant enough to play a role in several of his onscreen storylines. More than once, members of Fozzy have appeared on WWE television to perform their songs, although it usually ends disastrously with Jericho getting into a war with some other wrestler and stopping the show.
5

John Cena Could Make Millions With Another Album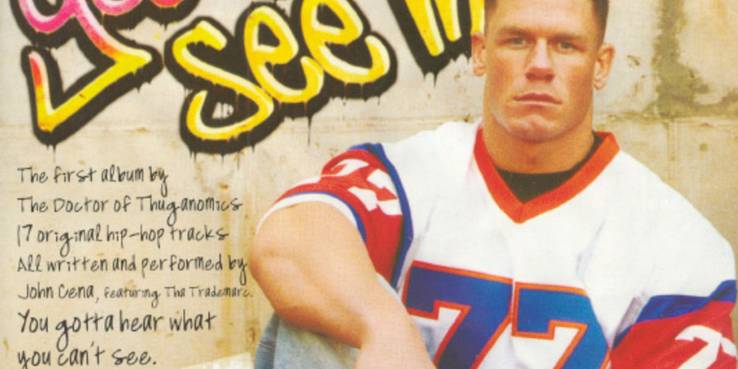 It's basic thugonomics, y'all — matching Cena's status as the Face of WWE, his one record "You Can't See Me" reached a higher spot on the Billboard chart than any other release by a wrestler. In fact, it wasn't even close, as Cena's album somehow climbed all the way up to number 15 on the Billboard 200, which also made it number 3 on the Rap Charts. Despite this chart success, only one album from the album became a particularly big hit in "The Time Is Now," which Cena went on to use as his primary theme song for more than a full decade.
One thing that often gets left out in discussion of "You Can't See Me" is that technically speaking, it wasn't a "John Cena album." The record would more accurately be described as a John Cena & The Trademarc album, as the WWE superstar's rapping cousin also appears on and co-wrote every single song it contains. That said, Cena was obviously the main reason behind its success, with WWE striking when the iron was hot and releasing the album mere weeks after Cena won his first World Championship at WrestleMania 21. The only real question is why Cena hasn't sat down and recorded another album now that he's even more famous, meaning it could potentially be a greater success. Word life.
4

Mickie James Is A Little Bit Country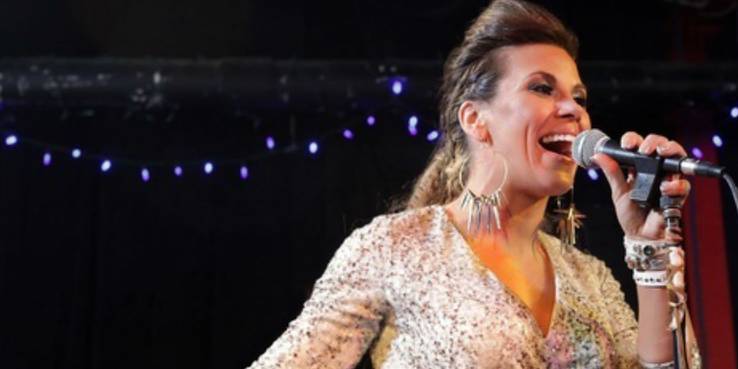 One of the last survivors of the pre-women's revolution era, Mickie James is currently making one last desperate shot at championship glory before her day in the ring is over. Not that her place in history is at all up in the air, as five WWE Women's Championships plus three TNA Knockouts Championships clearly paint her as a top name already. Nonetheless, James made her WWE return in 2016 with the expressed purpose of returning to the top, a tenacity that she's portrayed in both her WWE career and during her attempts at music.
It was between stints working for Vince McMahon that Mickie began truly focusing on her music, releasing two albums in 2010 and 2013.
Both of these records were firmly of the country music variety, including original songs and compositions by celebrated songwriters within the genre. Her second album was even a mild hit, thanks a title track called "Somebody's Gotta Pay," released with a music video featuring James's former WWE rival Trish Stratus and her husband, TNA and NWA superstar Magnus. James is also noteworthy for singing and co-writing her TNA theme song "Hardcore Country." While her own musical success has been modest, James has proven her value as a performer by serving as the opening act for major acts like Rascal Flatts and Montgomery Gentry.
3

Lita Combines Her Loves With The Luchagors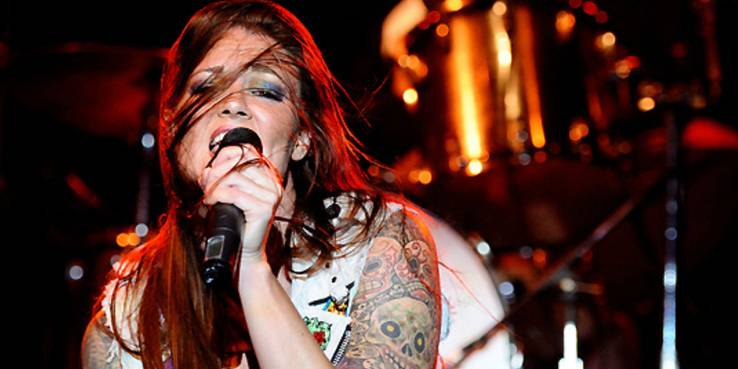 One of the first female superstars in WWE to fly off the top rope and bounce around like a cruiserweight, Lita was revolutionizing women's wrestling long before the genre's current explosion. Immediately upon Lita's debut, she immensely overshadowed Essa Rios, who was supposed to be her client, leading to a singles career that repeatedly affirmed her status as a true star. Lita's skills also earned her four WWE Women's Championships and repeat acclaim as one of the best performers in the world regardless of gender. For these reasons, she's still acknowledged as a vanguard of the industry as a WWE Hall of Famer, regularly making appearances to this day when she's available.
Matching her rebellious spirit and wild tattoos, when not getting in the ring, Lita was a member of the punk rock band The Luchagors from 2006 to 2014. She was actually one of the founding members alongside guitarist Shane Morton, who was also briefly her boyfriend. The Luchagors would only release one self-titled album during their eight years together, produced by former Skid Row bassist Rachel Bolan. Unfortunately, it wasn't all that successful for the group, and subsequent attempts at touring didn't set the world on fire, either. Talk of a follow up produced by Rancid's Lars Frederiksen soon fell apart, and the band dissolved not long after.
2

Jeff Hardy's Band Has An Appropriately Weird Name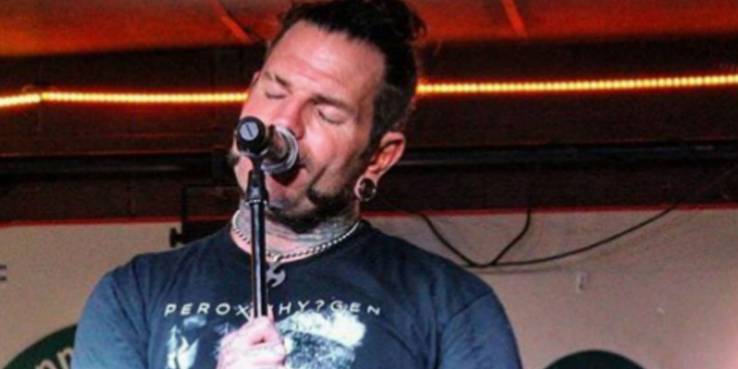 Painting his face random colors and flailing around in wanton fashion when making his way to the ring, Jeff Hardy definitely took parts of his persona from the rock and roll handbook. Matt may have been the Hardy Boy to use "Live For the Moment" as a theme song, but it was Jeff who truly embodied the phrase, and the overall spirit of Team Extreme. Jeff's status as a would be rock god also plays in to the way fans respond to him, with certain female teenage fans still treating the man like he was Elvis, The Beatles, and the Backstreet Boys all at their peak rolled into one.
Recognizing his reputation, Hardy has been moonlighting in the alternative rock band PeroxWhy?Gen since 2003. At first, there were actually two wrestlers in the group, as Hardy co-founded the act with former WWE and TNA superstar Shannon Moore. While the self-proclaimed Prince of Punk left the band early on, Hardy has remains a member to this day, playing a major role in all three albums they've released. Matching the band's weird name, the titles to these records are all quite wordy and strange, like "Plurality of Worlds" and "Precession of the Equinoxes," suggesting his "Broken" brother Matt might be helping out with the lyrics.
1

Hulk Hogan Made A Few Albums (They Didn't Rule)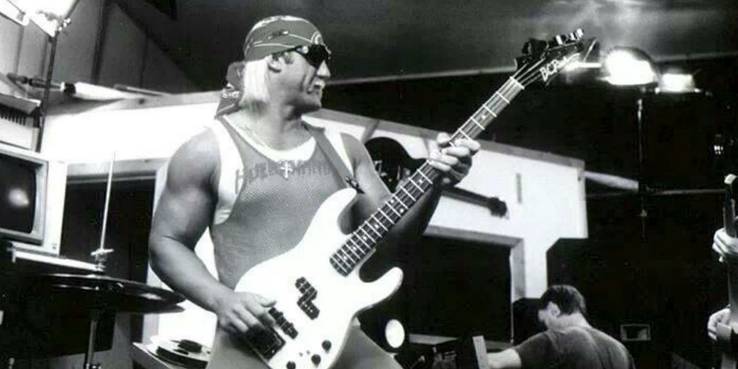 As with just about everything he does in life, Hulk Hogan was been caught severely exaggerating his musical career in the past, but this hardly means it didn't happen at all. No, there was never any actual discussion about him playing bass for Metallica, and none of the band members ever met him personally. Hogan did have a genuine interest in joining when he heard the band was looking for a new bassist, though, and claims he would have quit wrestling on the spot for the opportunity.
While Hogan's dreams of becoming an equally important icon to metal as he is to wrestling never came to light, this didn't stop him from making a few songs on his own.
In fact, while he never auditioned for Metallica in person, he claimed to have sent the band tapes of a single he recorded with the band Green Jelly as an unofficial audition. In addition to that single, Hogan also released a Japanese pop EP called "Hulk Hogan & Itch Band," followed by a full pop/rap album produced by WCW, called "Hulk Rules." None of these releases exactly set the musical world on fire, but Hogan's fame in WCW was enough to make "Hulk Rules" a mild hit on the Billboard kid's chart.
Sources: Wales Online, Toronto.com, Loudwire
Source: Read Full Article