The WWE brand as a whole has been an ever-changing place over the past few decades as the company continues to search for its identity. At one point the women were an afterthought when it came to their addition to the show as a whole, which could be why so many women over the past few years have made the decision to leave the company before WWE released them. Creatively, it's been hard for WWE to be able to keep up with all of the women that they have hired in recent years and when new women have come in through the Diva Search or through the Performance Centre, it has left the ones before them without any future storyline plans.
Rather than wait for the company to find something for the women to do, there are many female wrestlers over the past few years who have opted to take their future in their own hands and walk away while they can still use the popularity that being part of WWE has given to them. It hasn't been that easy for everyone, since there are many other women who decided to leave because of backstage issues or because they weren't enjoying their time working for the biggest wrestling promotion in the world.
The following list looks at just 15 women from the past few decades who decided to take their career into their own hands and asked WWE to release them from their contract.
15

Stacy Keibler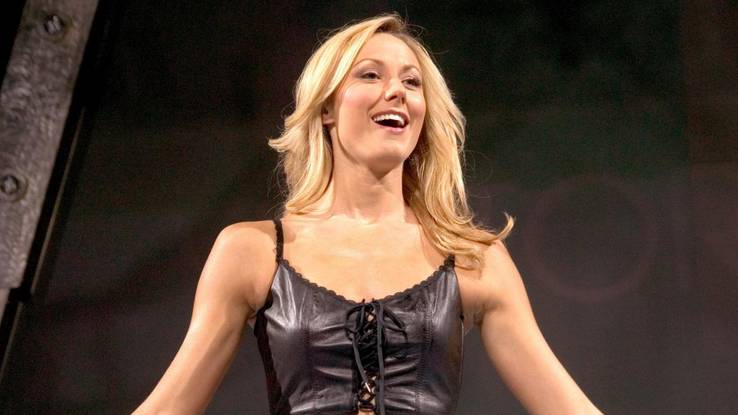 Stacy Keibler first made an impact in the wrestling business as one of WCW's Nitro Girls, before her contract was then bought by WWF when the company took over WCW in 2001.
While Stacy wasn't used as an in-ring performer for most of her career, she has still become one of the best remembered female stars in the company in recent years.
Stacy's 42-inch legs became the one thing that allowed her to stand out, as well as her superior skills as a valet alongside the likes of The Dudley Boys and The Hurricane. Stacy was part of WWE for five years when she finally decided it was time to part ways with the company following her stint on Dancing With The Stars back in 2006. Stacy didn't win the competition but decided it was time to leave the wrestling business behind to pursue other ventures in the entertainment industry.
14

Sable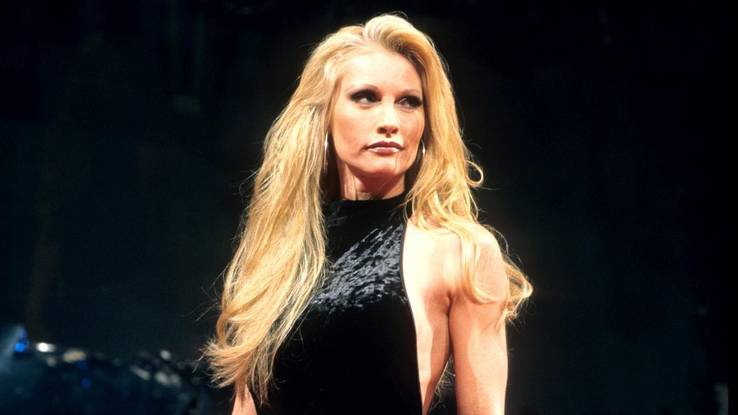 Sable was one of the best-known female wrestlers of WWE's Attitude Era, but she had a number of issues backstage with other wrestlers that that time. Sable wasn't well-liked and even though she was popular with the WWE Universe, her backstage problems affected her career. In June 1999, Sable quit the company and filed a lawsuit against WWE citing allegations of harassment and unsafe working conditions.
The suit was settled out of court later that year and Sable then returned to the company in 2003. She was once again thrown into storylines with divas like Torrie Wilson and Stacy Keibler. Sable only lasted in the company for a year before she once again revealed that she had parted ways with WWE this time on good terms because she wanted to spend more time with her family. Sable was in the process of divorcing her second husband Marc Mero at the time and then went on to marry current Universal Champion Brock Lesnar in 2006.
13

Kaitlyn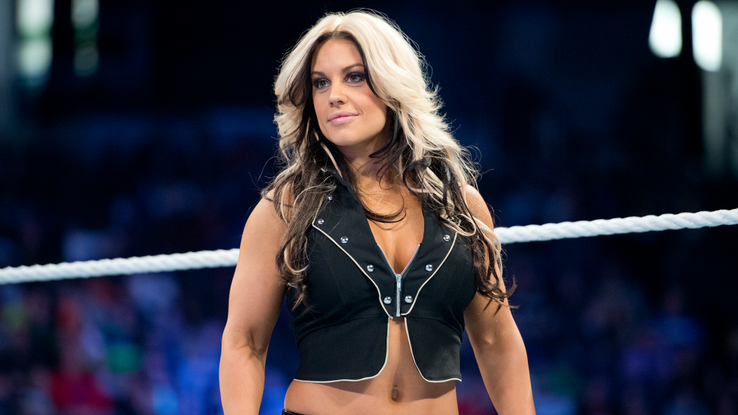 Kaitlyn first appeared in WWE as part of the all-female season of NXT back in 2010. The former bodybuilder was the star of the series and became the winner a few months later before she was promoted to the main roster.
Kaitlyn was then pushed towards the Divas Championship in the years that followed and feuded with her real-life best friend AJ Lee until she dropped the Championship in 2013 at Payback. Kaitlyn had been in WWE for almost four years when she requested her release from the company at the beginning of 2014, after discovering that WWE didn't have any future plans for her. Kaitlyn has since returned to her bodybuilding roots as well as revealing her own clothing line and opening her own smoothie store. Kaitlyn also recently returned to the ring for the first time in four years, following her well-publicized divorce at the end of last year.
12

Layla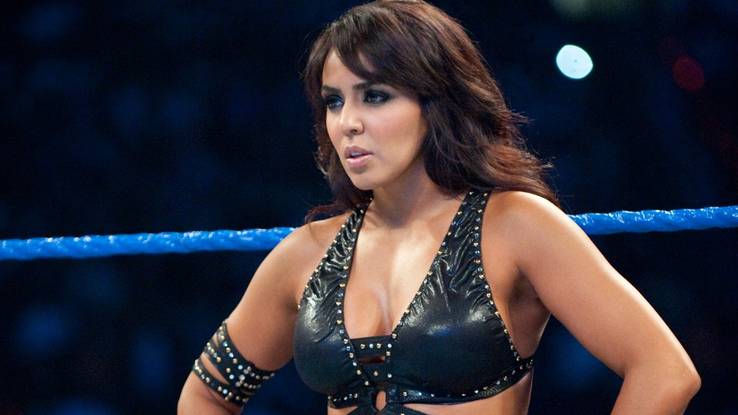 Layla came to WWE with a background in dance after performing with the NBA Miami Heat team for more than two years and was the winner of the 2006 Diva Search, which catapulted her into the Women's Division on WWE TV. Layla is a former Divas and Women's Champion, but the star was another female who reached the point in her wrestling career when she decided to walk away from the business.
Layla had been part of the company for almost nine years when she decided it was time to leave in April of 2015.
WWE announced that Layla had retired from the wrestling business and the British star has since deleted her social media accounts and has disappeared from the public eye. Layla did marry fellow wrestler Richard Young just months after her departure from the company and has decided to step away from the spotlight in recent years.
11

Ivory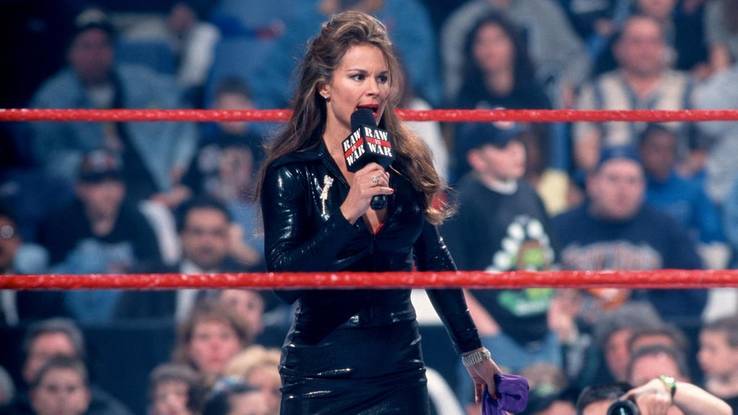 Ivory recently returned to WWE to be inducted into the Hall of Fame earlier this month as part of WrestleMania weekend. Ivory is a former Women's Champion who made quite the impact alongside Right To Censor throughout her time in WWE and was definitely deserving of her place amongst the elite of wrestling.
The Women's Division began to change throughout Ivory's time in the company and like many women who were part of the company at that time, she wasn't happy with the new direction and opted not to renew her contract with WWE in the summer of 2005. Since her release Ivory has opened a dog grooming business, which has since expanded to include a veterinary surgery as well. Ivory is one of a number of women who were the backbone of the Women's Division back in the day and actually started her wrestling career as part of GLOW.
10

Victoria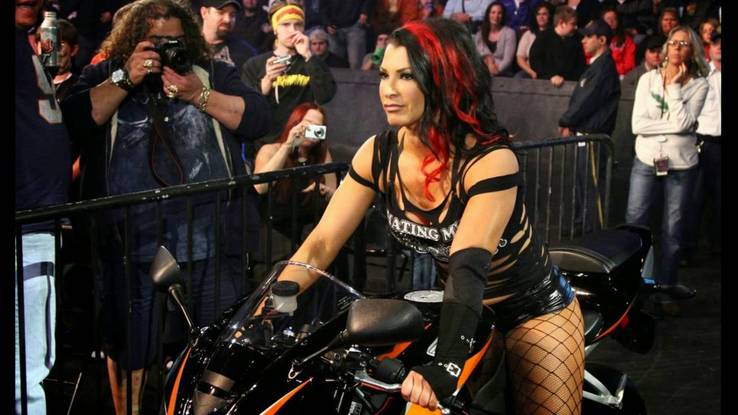 Victoria was part of the WWE Women's Division alongside the likes of Trish Stratus and Lita, but she was never given the same kind of spotlight as the two women who are considered to be two of WWE's biggest legends. Victoria is still a former Women's Champion and was part of a number of history-making matches for WWE, including the first ever women's hardcore match back in 2002 where she defeated Stratus to win her first Women's Championship.
Victoria announced in 2009 that she had decided to retire from the wrestling business and then said her farewells to the WWE Universe. Apparently, this wasn't correct, since she later moved over to TNA and became known under the ring name Tara where she is a former Knockout's Champion. Victoria is still currently performing on the Independent Circuit. According to Wrestling Inc, she revealed that she didn't like her role in the company at the time so she decided to leave and join TNA.
9

AJ Lee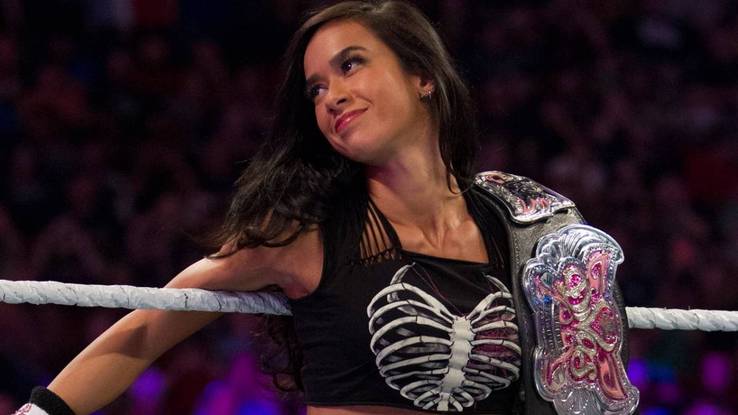 AJ Lee made an impact in WWE as part of the first ever all-female season of NXT back in 2010 before she then became one of the biggest women on WWE's main roster. Lee was part of a number of storylines including some of the company's main stars, including CM Punk, Daniel Bryan, Kane and Dolph Ziggler before she was given the job as The General Manager of Monday Night Raw.
AJ Lee later returned to the Women's Division and became Divas Champion three times, as well as the longest reigning Divas Champion in the history of the company before her record was broken by Nikki Bella in 2015.
Lee shockingly announced her retirement from WWE in 2015 following WrestleMania 31. The decision came as a huge shock to both WWE and the WWE Universe but it was said to have been fuelled by the ongoing issues between her husband CM Punk and WWE.
Featured Today
10 WWE Stars Who Stayed In The Same Relationship Their Entire Career (5 That Didn't)

15 WWE Divas Who Dislike Each Other In Real Life

10 WWE Divas Who Got Signed For Their Looks And 10 Who Can Actually Wrestle

8

Gail Kim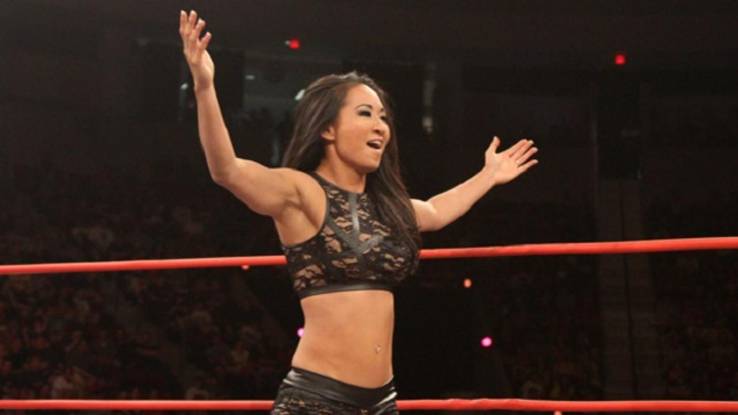 Gail Kim is widely considered to be one of the best female wrestlers in the world, but this wasn't the way that WWE saw her. Kim is a former Women's Champion but it was rumored that Vince McMahon never saw her as a marketable talent in the Women's Division.
Kim was released from the company in 2004 after she was told that management wanted to take the Women's Division in a new direction, but she later returned in 2008.
Kim later stated in an interview that she wasn't happy during her time working for WWE and felt like the women were held back, which is why she quit the company in 2011, according to Bleacher Report. She quit by eliminating herself from a rumble match live on TV and then walking out of the arena and out of the company for good. Kim later vowed to never return to the company and has since made a name for herself in TNA.
7

Ashley Massaro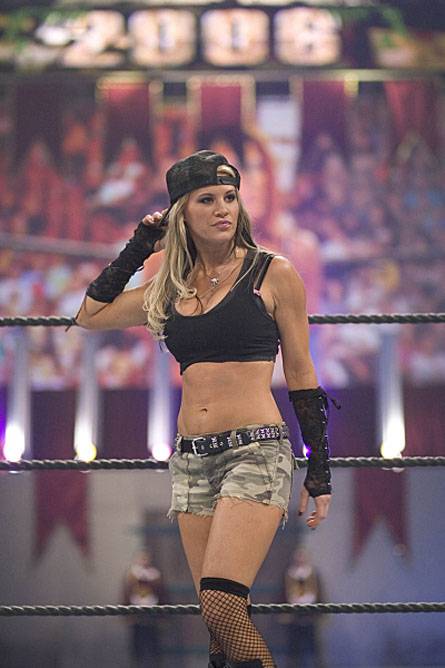 Ashley Massaro won the 2005 Raw Diva Search and was then placed on the brand alongside some of the biggest women in the business in that time, like Mickie James and Trish Stratus. Ashley was forced to learn her craft on the job as one of the main members of the Division for a number of years and was even given a WrestleMania match against Melina at WrestleMania 23 for the Women's Championship.
According to Wrestling Inc, just three years into her wrestling career, she revealed that she had requested her release from the company because her seven-year-old daughter was sick and she wanted to be at home taking care of her rather than on the road with WWE. Ashley left the company in the summer of 2008 after the company granted her release. She has since remained a presence online around the WWE Universe but hasn't returned to the ring in the past decade.
6

Molly Holly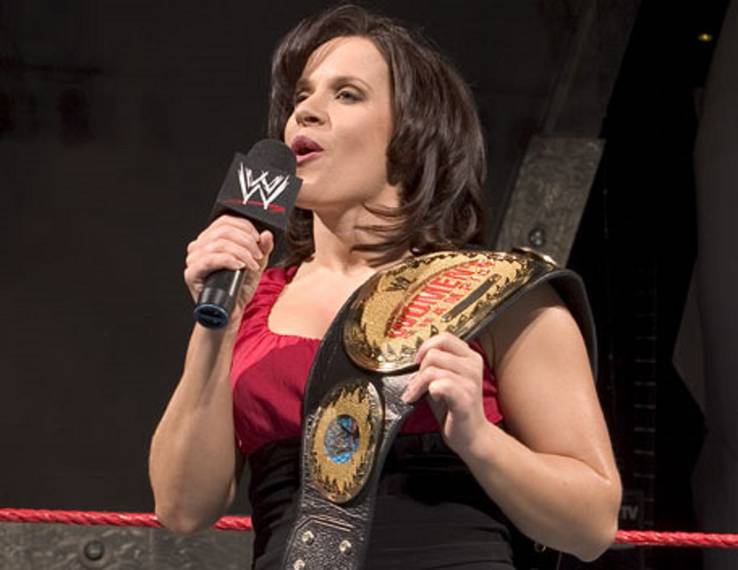 Molly Holly is a WWE Hall of Famer and a former two-time Women's Champion in WWE. Holly was the only ever female wrestler who was brave enough to shave off her hair when she lost a hair vs title match at WrestleMania 20. Holly also managed to win the Hardcore Championship in her time with WWE but still decided to walk away from the company in 2005.
Holly requested to keep the details as to why she asked for her release private but she decided to spend more time with her family and wanted a break from the wrestling business. She currently serves as the female coach at  The Academy School of Professional Wrestling in Minneapolis. This is a training facility that has been led by a number of other fellow WWE superstars. Holly returned to action in WWE earlier this year as part of the first ever Women's Royal Rumble match.
5

Eve Torres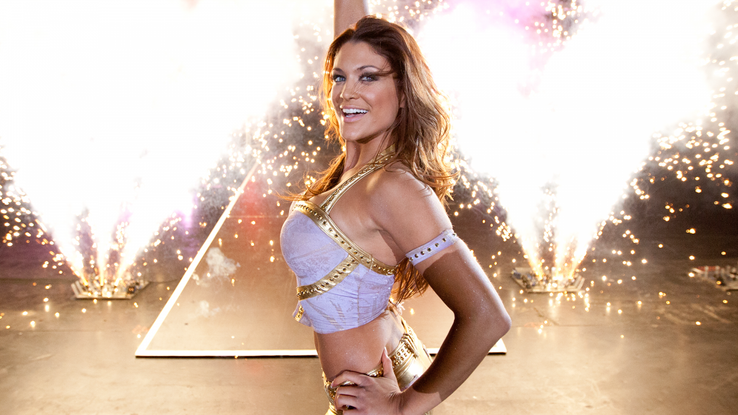 Eve Torres was the winner of the annual Divas Search back in 2007, but her win allowed her to go on to become one of the main stars of WWE's Women's Division at that time. Eve is a former Divas Champion and someone who was part of a number of high profile feuds in the Women's Division at that time. Torres made the decision to walk away from WWE back in 2013 after she dropped the Divas Championship to Kaitlyn.
Torres quit the company in the storyline, but the real reason for her requested release was because she wanted to spend more time focusing on the Gracie Women Empowered self-defence program, where she is one of the main instructors alongside her husband. Eve has been an ambassador for WWE since 2013, but she hasn't returned to the ring in the past five years, instead opting to use her jiu-jitsu training to help teach self-defence to other women.
4

Maryse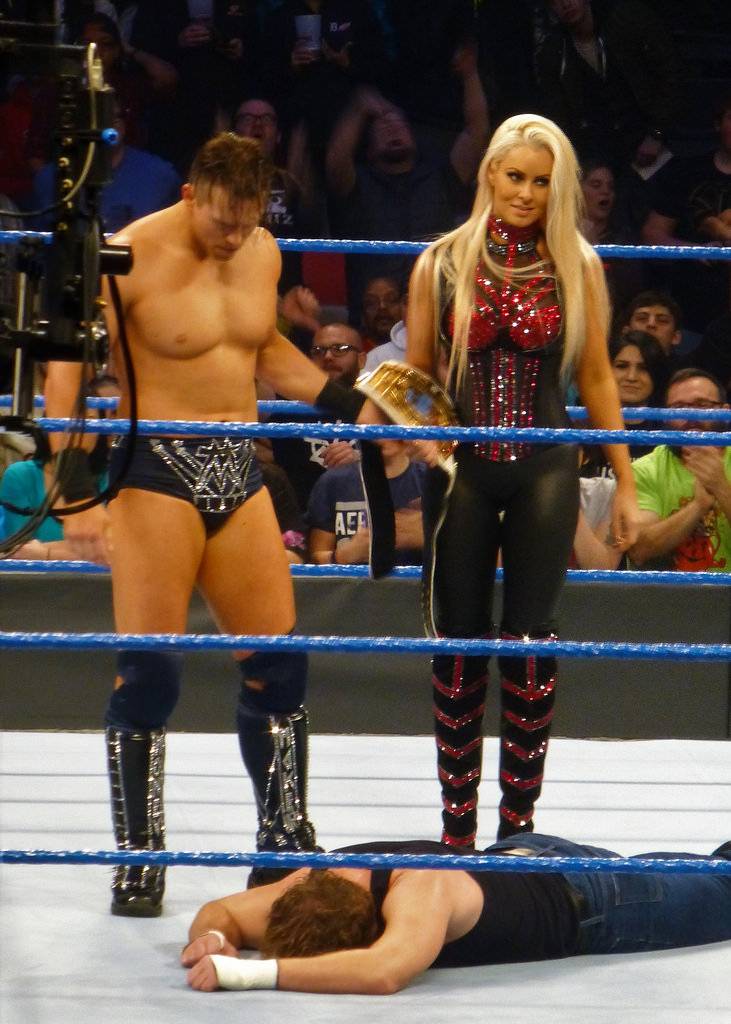 Maryse was part of the 2006 Diva Search but even though she wasn't chosen as one of the finalists, she was signed to the company and sent to their developmental brand to learn the craft. Maryse then went on to become Divas Champion and was the longest reigning Champion until AJ Lee broke her record in 2014.
Even though the company stated that Maryse had been released back in 2011, she later revealed that the decision was a mutual thing, according to Sportskeeda, because she wanted to pursue a number of other options in her career, which included launching her own clothing and jewelry line. She didn't stay away from WWE for long since she returned as part of the Raw After WrestleMania 32 back in 2016 and has since been seen managing her husband The Miz. Maryse is currently on maternity leave after giving birth to her daughter Monroe Sky last month.
3

Rochelle Loewen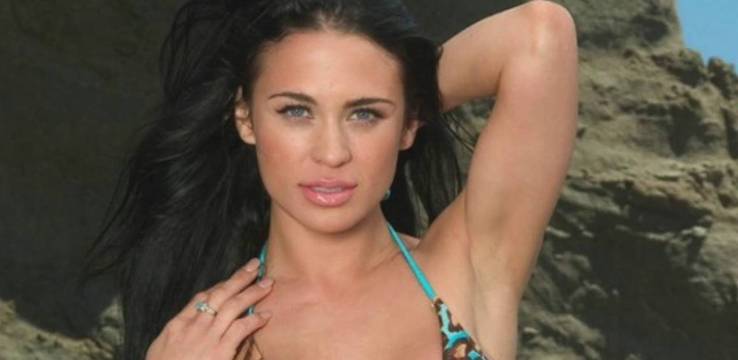 Rochelle Loewen was one of many women who came through the ranks in WWE as part of the Diva phase, despite not having a background in the business. Loewen's modeling background was the reason why she was offered a contract with the company but it seems that her lack of knowledge when it came to the business became a huge problem.
It was reported that Loewen got on the bad side of former WWE Champion Randy Orton when she revealed that she had no idea who he was, and his ego got the better of him.
There were then reports of Orton targetting Loewen in the locker room. The former model wasn't part of the company for very long before she opted to walk away following No Way Out in 2005, according to Wrestling Inc. Loewen has gone on to continue to work in the entertainment industry in the years that have followed.
2

Beth Phoenix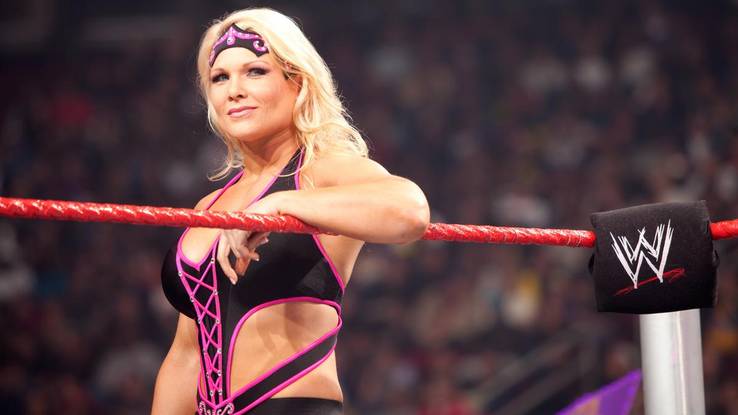 Beth Phoenix made her official debut in WWE back in 2006 and is a former Women's Champion and WWE Hall of Famer. Beth was one of the most dominant female wrestlers of her era and was even given the immense opportunity of being just one of three women to take part in The Royal Rumble match.
Despite being one of the best female wrestlers that the company had at the time, Phoenix gave her notice to WWE in 2012 and asked for her release.
She cited family reasons, according to Sportskeeda. The former Champion has since married former WWE Champion Edge and the couple has two daughters. Phoenix has since returned to the company as a commentator as well as becoming the only person in WWE history to have competed in both male and female Royal Rumble matches earlier this year. Phoenix is now rumored to be becoming a more permanent addition to WWE's commentary team in the near future.
1

Nikki and Brie Bella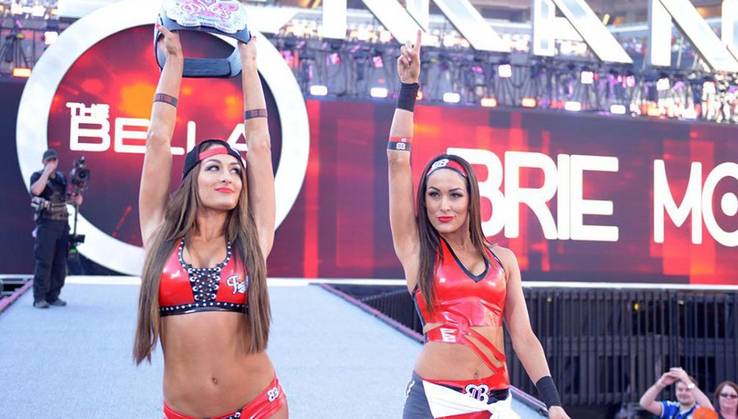 Nikki and Brie Bella never had any desires to become wrestlers at first.
The duo wanted to start a career in modelling and acting when they auditioned for the Diva Search back in 2006, but the company signed them as twins to add something different to the division.
Nikki and Brie became part of the main division for a number of years after their debut in 2008. After a number of years on the road with WWE, both Nikki and Brie thought it was time to call it a day in 2012. The twins asked for their WWE release so that they could start looking at their lives outside of WWE. After a few months away from the company they then opted to return and become the main stars of Total Divas, which premiered the following year. Nikki and Brie have since become the best known female wrestlers in the world.
Source: Read Full Article