25 Recent Photos Of Anna Kournikova Fans Might Not Have Seen
Anna Kournikova has been one of the most iconic faces in sports today, from her unique looks to her skill in the game, it's not really a mystery why she's caught the public's attention even after she retired because of her back issues. Nonetheless, she continues to grow her career in an amazing way, we just had to talk about everything that has to do with Kournikova, while also showcasing some amazing pictures you might not have seen recently! She's one of the most memorable faces in women's athletics. She's a Russian woman who gained fame through her tennis career, which actually began back when she was a child. Her family was always very supportive of her and her talents, especially when she initially decided to go professional with her career. She was even attracting attention from tennis scouts when she was only 8-9 years old— that's crazy!
But since she's retired, her presence on social media has vanished a bit. While she does post images of herself and her life every so often, it's not nearly as much as she once did. Whether this has to do with the fact that she's a mother now or that she just wants a bit more privacy in her life, we might never know. She's now a very high ranking celebrity and she recently graced us with an Instagram video of her showing us how to get in shape! It caught the entertainment world by storm since she posts so rarely. Maybe we can hope to see more from her in the future.
25

She Is The Most Searched Tennis Star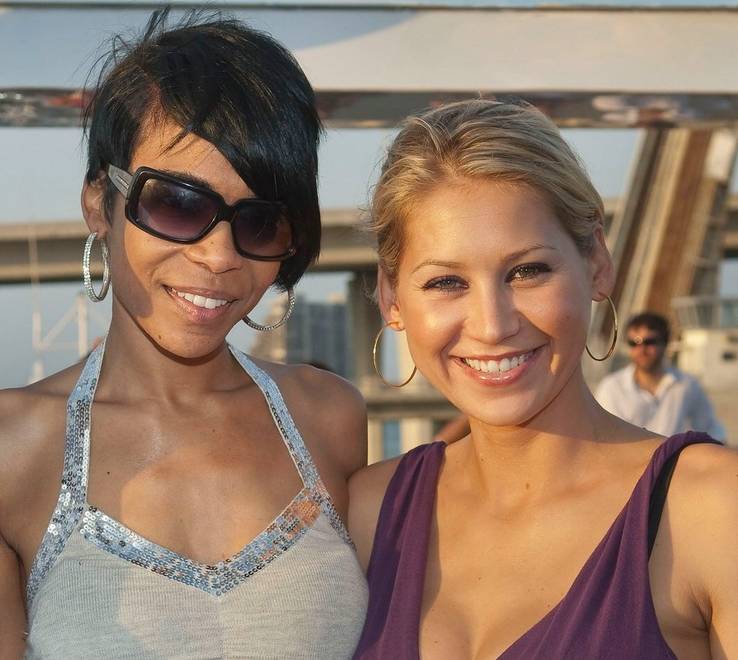 Being one of the most popular female athletes in the world can be a tough title to maintain, but somehow, Anna Kournikova has done just that, which is a shocking feat in so many ways. According to Fan World, "At the peak of her fame, fans looking for images of Kournikova made her name one of the most common search strings on Google Search." Can you even imagine seeing so much information about your personal life on the internet, it probably was shocking for her to grow up in this competitive lifestyle and when the internet came around, her fame exploded twice as much.
While it might have placed a ton of pressure on the tennis star, it's no wonder she was so popular, especially because of her unique style and the way she stood out from the rest of the women's tennis players. Her whole life was essentially placed on display for anyone and everyone to see when they wanted to. This often made her feel as though she was under a spotlight. That could easily be the reason as to why she stopped posting many photos to the internet later on in her career. We might never know the full extent as to why this tennis star seemed to drop off in many ways, but we hope to discover more as we move forward.
24

People Love To Google Photos Of Her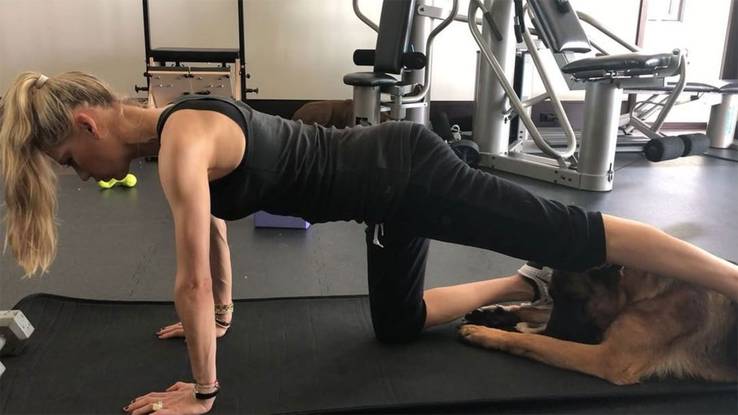 But like we mentioned above, it wasn't just individuals searching her name, people were searching for pictures of her. While this might seem a bit creepy, it was something to note that her appearance did play a huge part in her fame in addition to her skill. She was known to be a bit edgier when playing tennis, often, many people would refer to her as a spice girl type of individual. Her unique style kept her fame relevant and in the public eye for many years when she was showcasing her skill on the court.
According to Steve G Tennis, a publication popular in the tennis world, "Her popularity during and after her professional tennis career has less to do with her accomplishments as a tennis player, but more to do with her being extremely photogenic, endorsement advertising, and personal relationships with high-profile sports and celebrity men." While Anna Kournikova did have a ton of skill when it came to the court, she also was very photogenic and people picked up on that fact very quickly. This caused many publications to constantly talk about the star so they could publish more and more photos of her back in the 2000's.
23

People Don't Care That She Hasn't Won A Title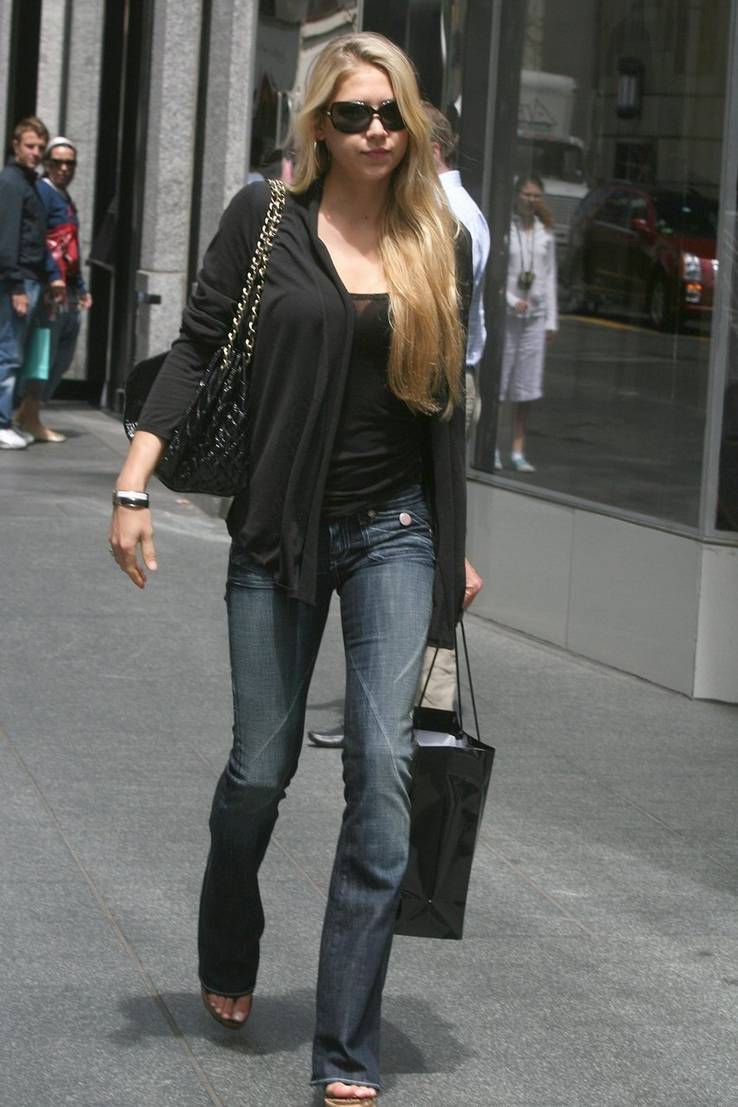 Specifically, winning a singles title has never exactly been on her to-do list, and she still hasn't won towards the end of her career. While she did reach the top ten in the world a few years ago, she specializes in doubles more than anything. According to the tennis blog, Steve G Tennis, "Her highest ranking as a singles player was number 8 in November 2000, and her highest ranking as a doubles player (with Martina Hingis) was number 1 in November." She placed in singles, but not in the top, which was actually quite shocking that she was able to build this much of a reputation just from her doubles play style.
This often wasn't seen, at least, to the extent that Kournikova's fame reached. She was so much more well-known than any other doubles player in years. While some just wanted to contribute that to the way she looked, others believed that she really earned her titles and reputation naturally because of how well she played and the hard work she put towards her career. Of course, there will always be people on both sides of the fence that don't understand that celebrities are real people too, but nonetheless, her doubles play style made a difference in the world of tennis.
22

In The Hollywood Spotlight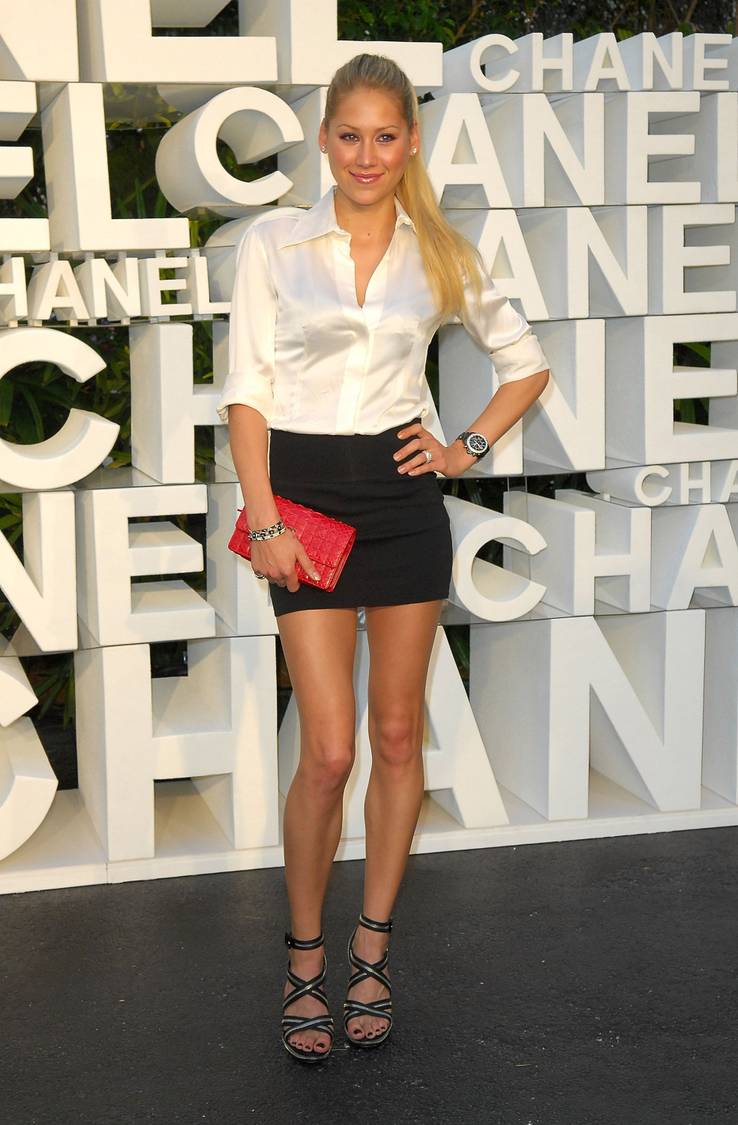 After she retired from her tennis career, she was still very popular and continued that fame as a teacher and trainer on The Biggest Loser. While this didn't last very long either, her run on the show basically being the replacement host was very well received and many people supported her, especially since she retired from tennis— not because she wanted to but because of her back and spine issues. This makes you wonder if she left the show because of this same issue. It must be hard for someone who's always active and has always been since they were a kid to just kind of be put into a box where they can't explore the things they love anymore because of an injury.
Even though her reception on the show wasn't always kind, Diets In Review said this about the athlete being the new head trainer on the show, "While Kournikova confesses to working out daily, no doubt a necessity to keep her body fit and trained for her sport, it's debatable to what extent she has experience training others." This might be why her spotlight on the show quickly faded and she left, but it could have served as the necessary motivation for her to push herself along with the contestants on the show.
21

She's Always With Her Main Squeeze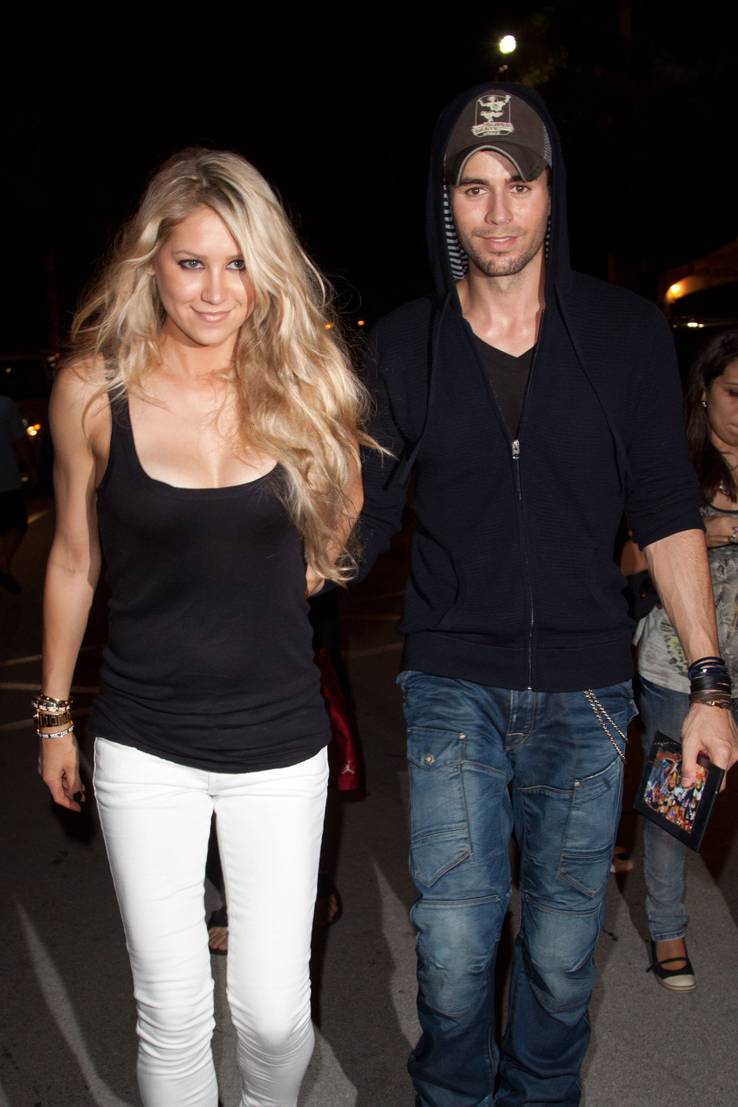 Enrique Iglesias has been the other half of Anna Kournikova for quite a while now. He's a music artist and insanely popular. His music plays in all the clubs and on every single radio, you've probably heard his music without even realizing it. Their support of each other really does send out a message for all of those who look up to this pair of celebrities. With the constant show of support and love, you can't help but cheer them on from the sidelines.
If you want some history about this very private couple, this is what People Magazine had to say about their relationship timeline, "The singer, 42, and the former tennis pro, 36, first met when she starred in her future boyfriend's music video for 'Escape.' Sparks flew on set and they began dating shortly after shooting the video, which features Kournikova initially rebuffing his advances." It really does make sense, not only does she make sure she stays fit and healthy, it seems like Enrique Iglesias holds this in high regard as well. It seems to tie them together in a very personal way, unlike other Hollywood couples who seem to be together just for the headlines.
20

Trying To Hide From The Paparazzi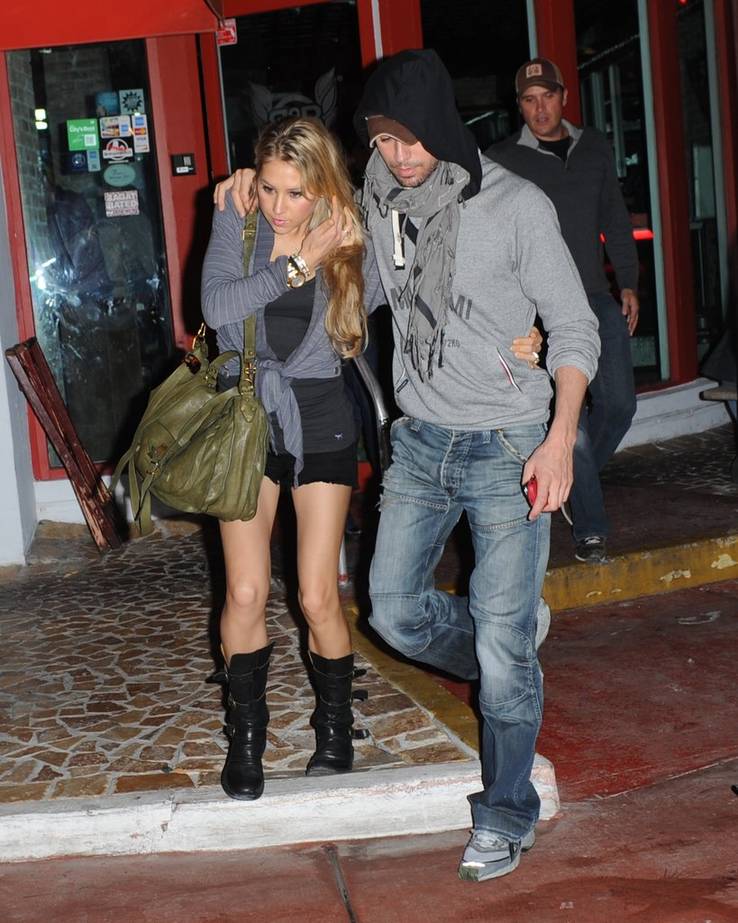 With having such a reputation and also dating someone who also has world fame, it can be hard to go out on the town, to say the least. There are probably people following them literally everywhere they go, but what else could you even expect when this power couple is obviously the ultimate #relationshipgoals. While they haven't ever really collaborated on a project together in a big way, it would be interesting for everyone to see if that would ever happen. Maybe they could create a stronger empire together if they put their fame together for the greater good.
But who knows? After becoming a mother, we can assume that she probably isn't as focused on her career at the moment, why would you be when you have a new baby? The couple has always been seen together and while they don't expose much about their relationship together, this was revealed by People Magazine, "In December, they jetted to London and once again fueled wedding rumors when Kournikova was snapped with yet another plain band on her ring finger." We might never know if they actually got married, but we can only hope that they keep the love going strong for a long future ahead!
19

Her Early Retirement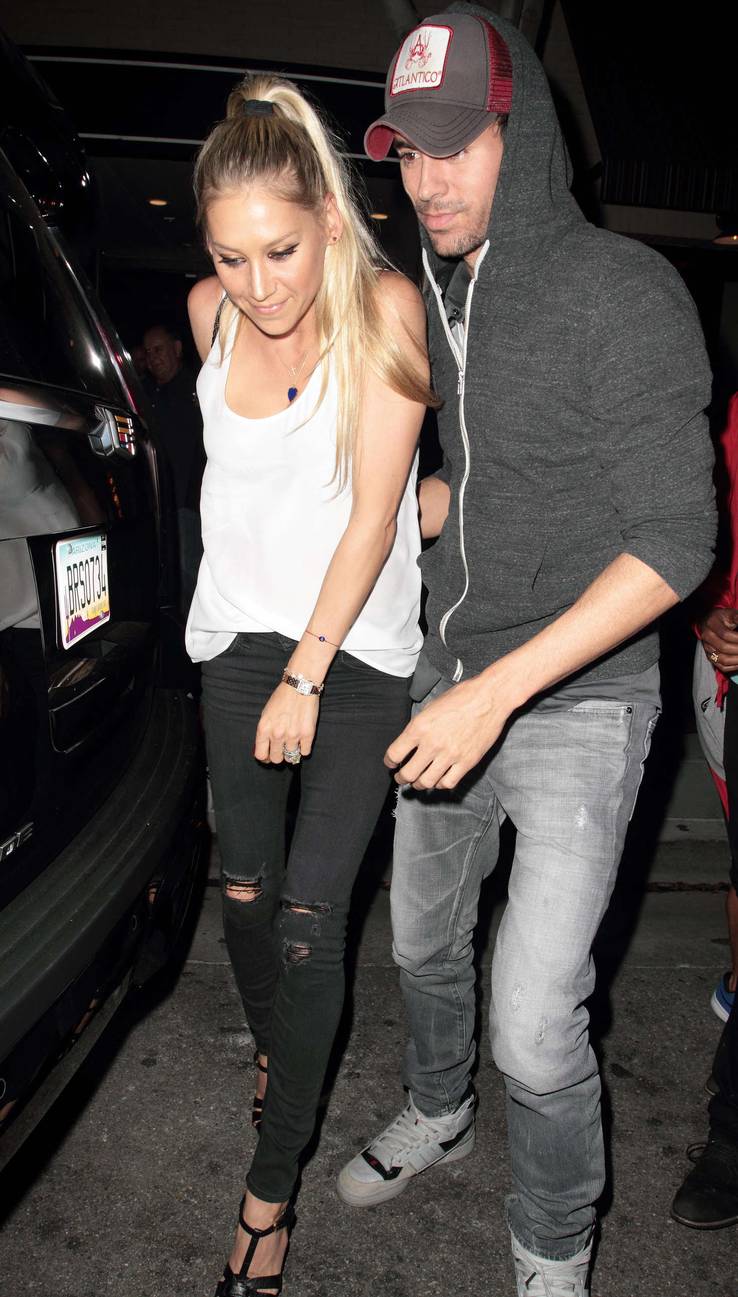 It's hard to say what Anna Kournikova will end up doing with her career, especially with the health problems with her back she's been dealing with seemingly on a regular basis. It makes you wonder what else she would even be passionate about since she's always seemed so attached the physical life. While we don't know what will come in the future for her life and the lifestyle she wants to have, she's seriously such a strong and inspiring woman for putting up with that pain and set back that no one should have to deal with on regular basis.
Day after day, she endures more than most with the back pain that took her career away from her, that deserves some love and understanding. When she eventually worked on TV more as her main career, this is what she said to People Magazine about her leaving her TV and Hollywood success as well, "I enjoyed my time on The Biggest Loser ranch. Although I will not be returning as a full-time trainer on season 13, I will always be a part of The Biggest Loser family and my commitment to bettering lives through health and fitness will continue."
Featured Today
10 Wrestlers Who Love Their Fans (And 10 Who Don't Care For Them)

10 Wrestlers Vince McMahon Is Trying To Get Fans To Like (And 10 Who Are Under-Appreciated)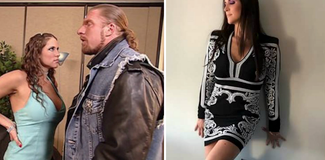 8 Photos Of A Single Stephanie McMahon (And 8 Of Her As A Wife)

18

Cheering On Her Boyfriend At His Concert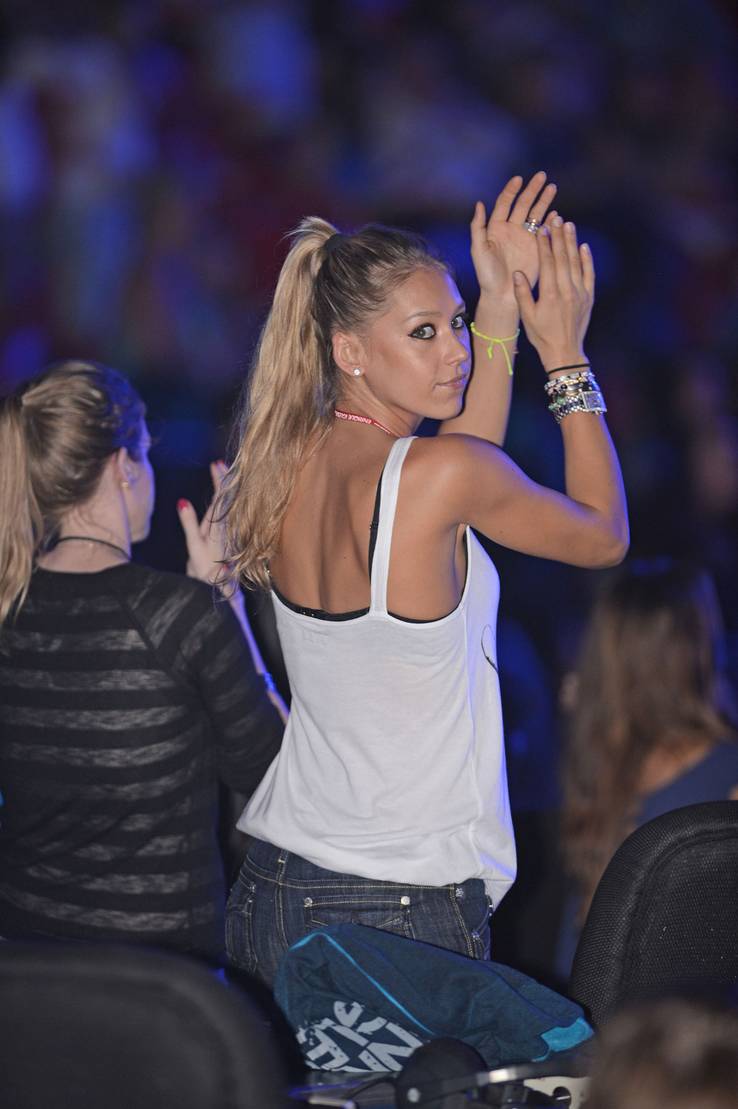 We love this pic! She's supporting her partner and having a great time. This paparazzi picture might have caught her off guard but it does show a ton if you really do think about it. Seeing her totally supporting her partner exposes what kind of individual she really is. Not only is she super talented, but she's also very kind and caring as well. She seems to be the total package if you really think about it. It also says something about her way of life as well. She doesn't just work all day, she knows how to have fun too, which is something many of us struggle with on a day to day basis — trying to find that balance.
According to E! News, they're the masters at hiding aspects of their relationship, so seeing this picture is probably very rare indeed, "For such a private couple that they are, it's ironic that their first moments together and even their first kiss was caught on camera by MTV's Making the Video which was on the set of "Escape," where Anna played the singer's love interest." Maybe in the future, we'll see her more involved in her partner's career as well, like when they first started dating!
17

Showing Off The Baby Bump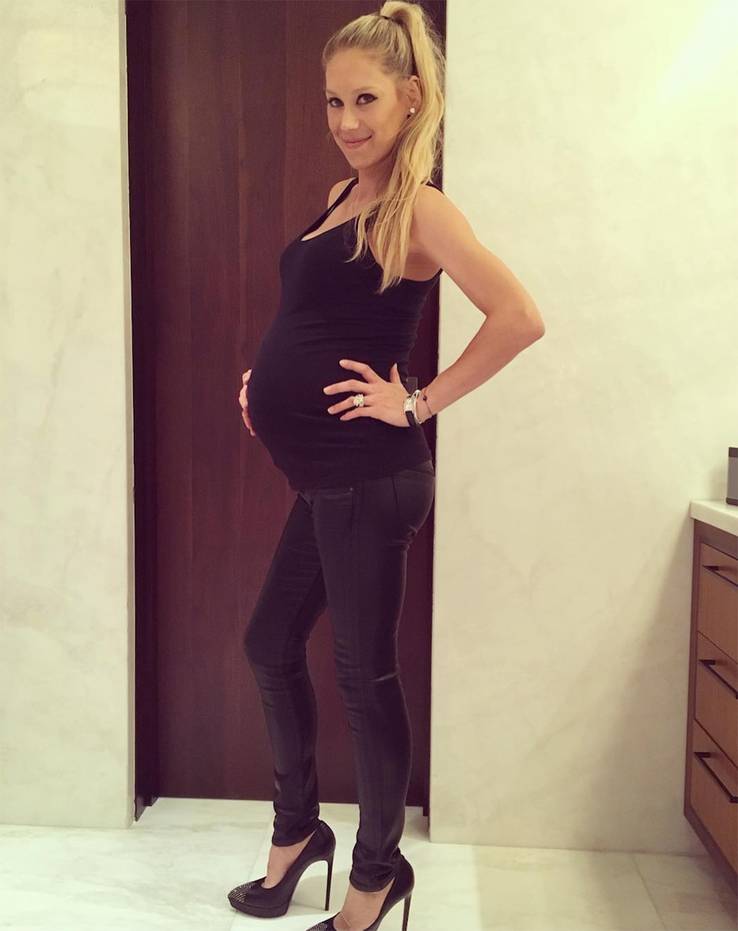 One thing many people didn't expect was Anna Kournikova's pregnancy, it's something that shocked headlines all over the world. People knew her relationship with her partner was very close and that they had been together for quite a while, but it seemed to have come out of nowhere. Maybe this was because she never really seemed to post on social media, it might just not be her thing, but all of a sudden, this picture is flooding the internet and she snags all of those entertainment headlines right away. Basically overnight! One major aspect of the pregnancy was the fact that she hid it from everyone. No one even knew about her pregnancy until she actually welcomed her babies into the world.
According to New Daily, "Kournikova and her Spanish pop star beau welcomed the twins in December, but posted the first photos of the babies to their Instagram feeds on Wednesday, amassing more than 1.5 million likes between them," they go on to say, "Even their individual baby debut posts made no reference to each other, with Kournikova posting a photo of herself with one twin, while Iglesias posted a photo of himself with the other." Which ended up bringing the question to the front of everyone's mind, are they just playing with their fans and withholding information on purpose?
16

A Great #TBT Post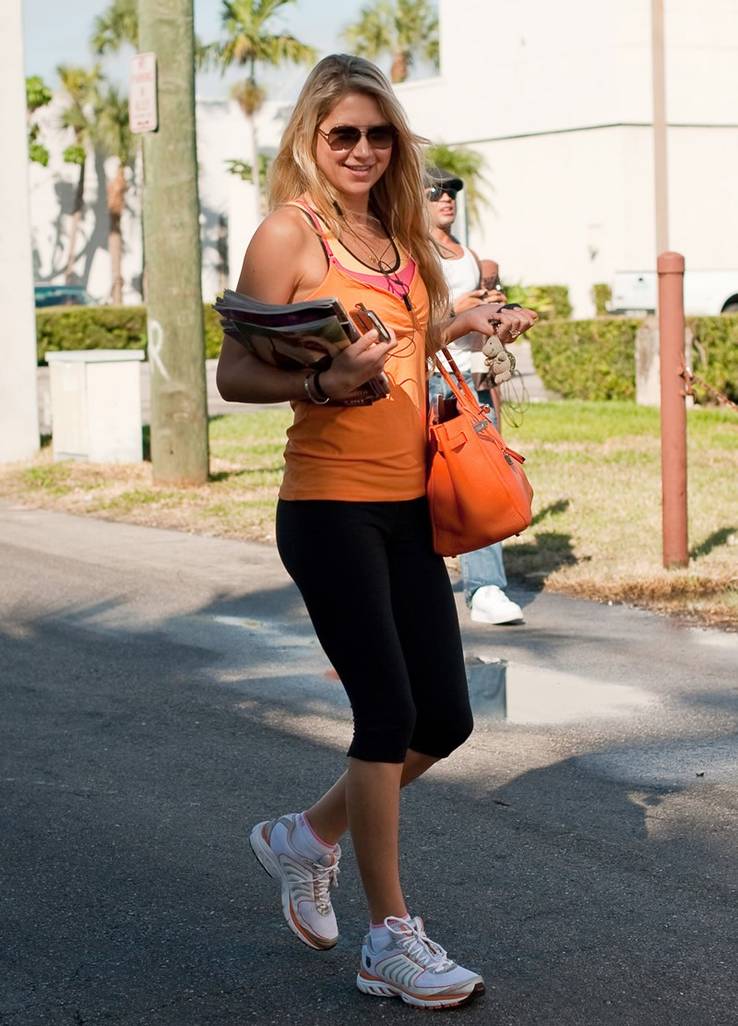 This photo was actually very hard to find of Anna Kournikova, a shot of her when working on The Biggest Loser. While this career move isn't as impressive as her tennis career, it's definitely remarkable how much she was able to do on the show. She was able to make a real difference in people's lives with how she went about their workout routines and how she pushed them to always try their best. She was tough, but she made so many people make the right steps towards a better and healthier future. That isn't easy to do whatsoever.
But by being this TV role model, she was even able to make a difference in many homes around the world as well with her motivational words and inspirations. Even though her career at The Biggest Loser didn't exactly last that long, she did at least make an impression, some good and some bad. Anna Kournikova constantly pushed herself on the show but didn't seem like she had the same spark of motivation such as Jillian Michaels. Who knows what the real story is with what happened to the show, but we can say that she's rocking this look head to toe and just looking at that awesome fitness gear makes me want to work out!
15

A TV Star In The Making?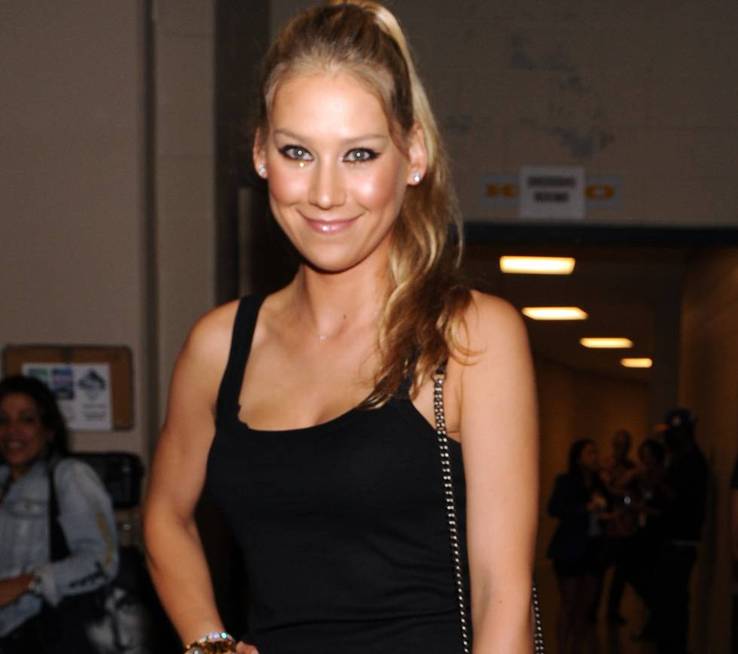 The Biggest Loser was a great opportunity for Anna Kournikova, she was able to still be active and help inspire other people through activity and fitness, but she could also rest her back more often without the intensity that is usually found in a tennis match. Hopefully, this work after she retired was able to help inspire her just as she inspired so many other people when she was working on the show. According to Fan World, "Kournikova's professional tennis career ended prematurely at the age of 21 due to serious back and spinal problems, including a herniated disk. She was a new trainer for season 12 of the television show, The Biggest Loser, replacing Jillian Michaels, but did not return for season 13."
Like we briefly mentioned above, there might be more to the reasons as to why she left the show, it seemed like many individuals who were involved in the show really made people feel bad about themselves and there was basically no morale. Maybe at the end of the day, Anna Kournikova isn't good at everything. Maybe she should have just stuck to her own lifestyle routine, not trying to dictate others and what they choose to do.
14

Her Baby Looks Just Like Her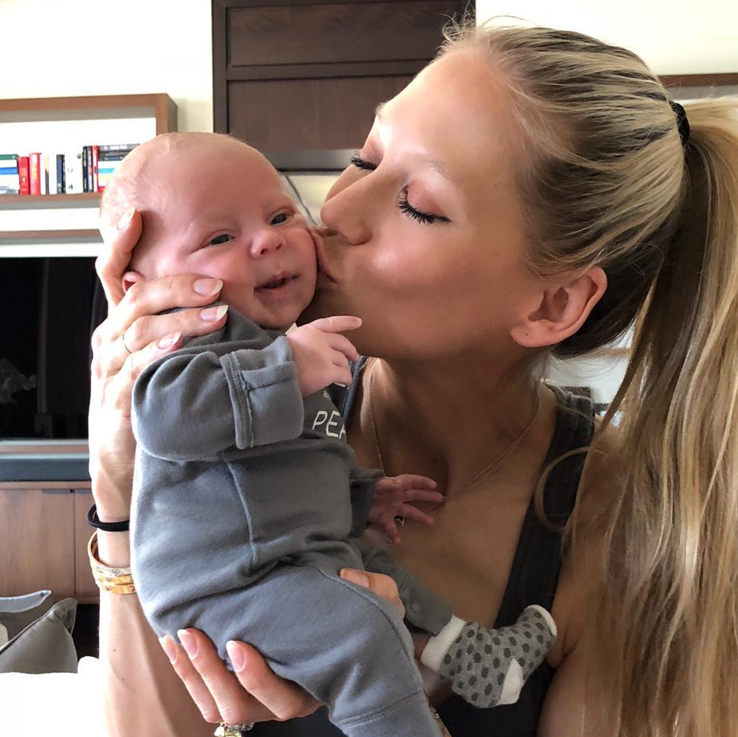 Aww, look how super cute this picture is! That baby looks just like her and you can tell by looking at Anna Kournikova how happy she is! This picture is not only inspiring but it's so adorable, we can hardly stand it! While she might be new to motherhood in some respects, it is so interesting to see how she handles her lifestyle now as a mom. From the Instagram video that she posted about her post-mom workouts to her motivation to get back to a healthy weight for herself— if she can do it anyone can. One of the biggest surprises is one we mentioned just above, that when the twins were born, both Anna Kournikova and Enrique Iglesias posed with their children separately on Instagram.
It's a bit off that they would do this unless they were purposefully trying to trick people into thinking they're no longer dating. New Daily had the same reaction as us, "Many might be stunned to know the celebrity pair are even an item, given they keep mentions of their relationship to a minimum." Because you sure wouldn't be able to tell that they were together when they won't even take a picture together.
13

Started Her Love Of Tennis At 5 Years Old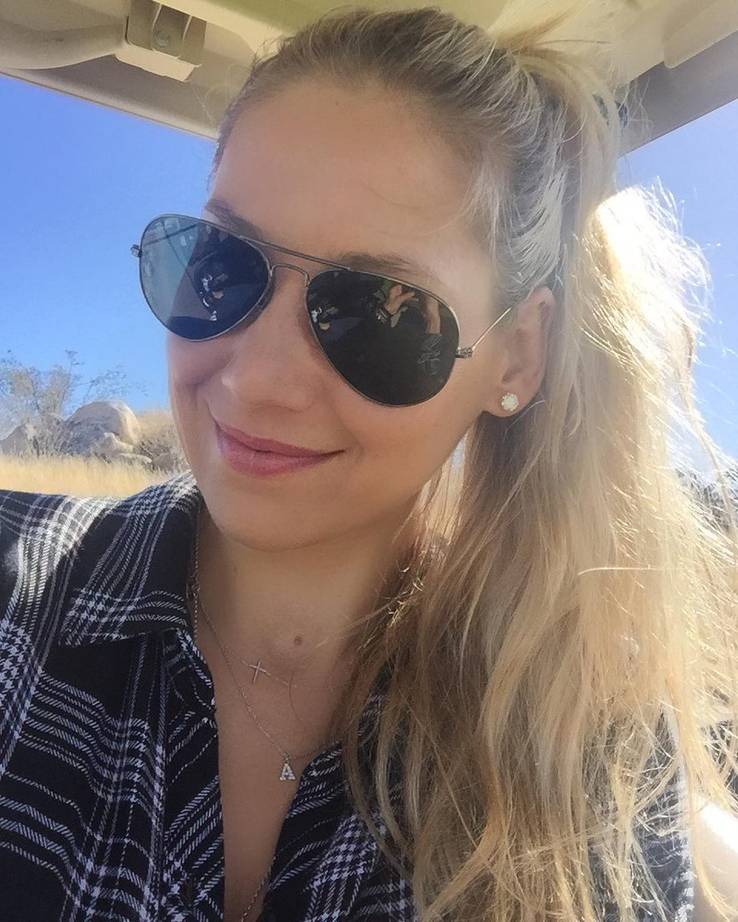 When Anna Kournikova was just five years old, she received a tennis racket for a New Year's present. It was a life-changing moment and from that point on, she stuck to tennis so much that she was making global impressions with her talent by age 10, just five years! That's an accomplishment in and of itself. Her early career was quite the accomplishment, sometimes, even more accomplished than most tennis stars in their prime. It's simply amazing how her love of tennis came from a gift on New Years, it sounds so simple, but it's literally the moment when her whole life changed and started to head in a different direction.
You can't help but wonder where would she be today if she didn't have that gift given to her. Would she still be someone who grew up in the public eye? Or would she simply be someone we all just forgot about. While we might never know the exact fate of her life if it didn't revolve around tennis, we do know the impact she has had because of the sport. She has done so much within the athletic community and has offered so much inspiration for girls everywhere who look up to her. We need more individuals like her in our fitness communities, that's for sure.
12

Her Career Goals Started At 6 Years Old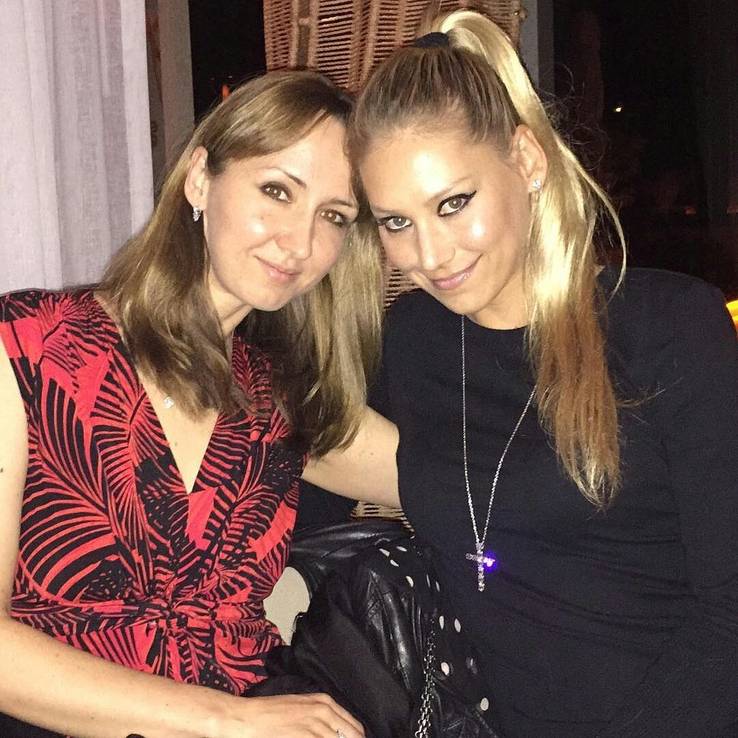 While she started working towards her career goals at a super young age, we seriously can't believe how hard she was working towards these same goals at only six years old, one year after she received her first tennis racket! She constantly proved to everyone that she was going to stick to tennis and master it and she did even as a kid. At such a young age, she played better than most adults trying to play the sport for the first time. That just goes to show that if you put your mind to it you can learn something and make a difference.
But when Anna Kournikova reached age 10, she was being scouted, particularly by one scout that stood out, Nick Bollettieri, who, according to CNN, had this to say: "The first time legendary tennis coach Nick Bollettieri laid eyes on a 10-year-old Anna Kournikova, his initial thought was: 'Holy mackerel.'" We're sure anyone would have this opinion, especially if they were standing there right in front of a tennis star that would take over the court in only a few years. Standing in front of that talent would make it clear that she was going to be famous simply because of her massive amount of talent.
11

It Was All For Fun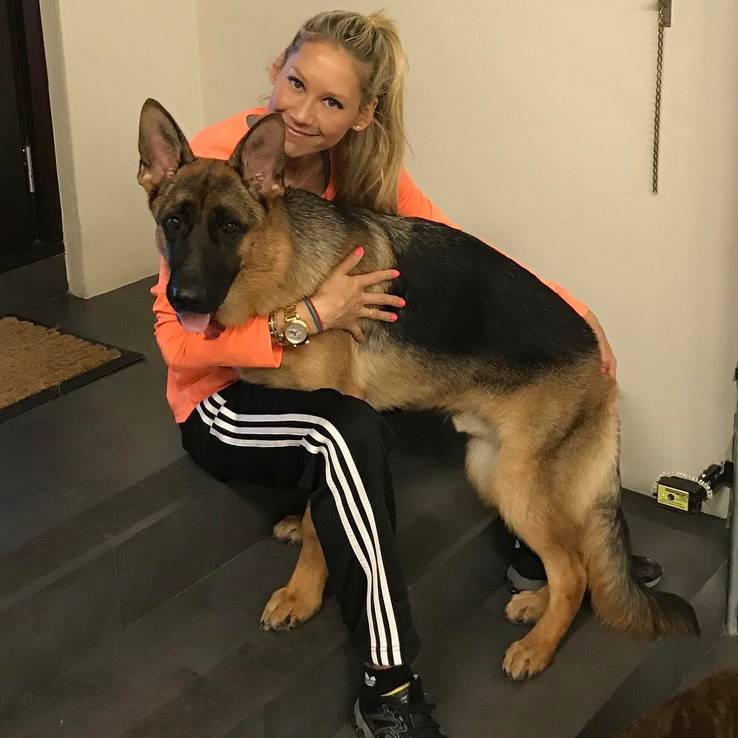 Even though she and her parents were probably thinking about the future in many ways, it was all for fun during the process. She continues to play tennis as a child because she actually loved it and had so much fun playing it. She probably didn't even realize she was planning her future when she was playing, she was probably just having a fun time and enjoying a sport she felt connected to. She would show up to every single lesson, according to CNN, "This little girl comes and jumps in my ball basket and says, 'I'm here for the lesson!'" recalls the famously fiery coach behind world number No. 1s such as Andre Agassi, Jim Courier, and Monica Seles."
She had so much determination as a child that it transferred perfectly into her massive career as she became much older. She was able to learn so much and refine her techniques at such a young age, by the time she was a professional tennis player, she was able to create her own unique style that worked for her. But media soon followed her at such an early age, which in no way could be healthy, especially when growing up with everyone paying attention to everything you do.
10

Flaunting It On The Red Carpet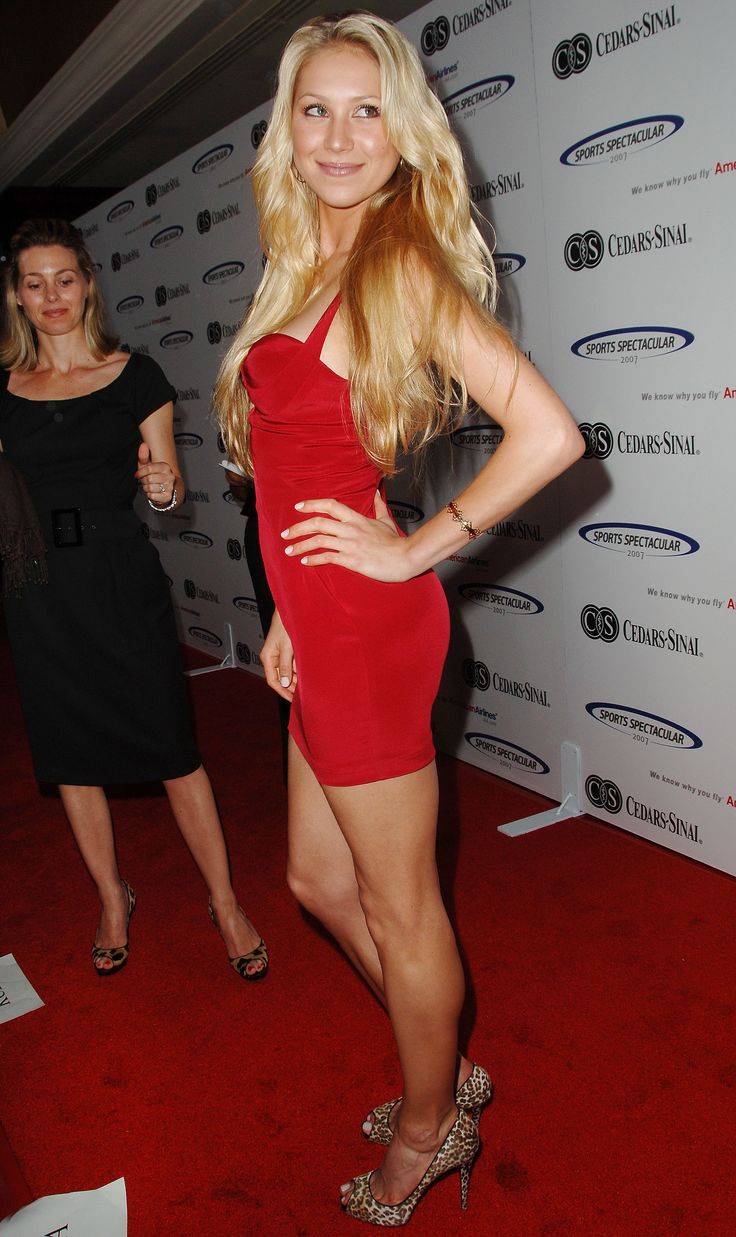 We just had to include this amazing red carpet moment. There is actually a crazy lack of red carpet images for Anna Kournikova, so we thought we should include a dash of this different side of Kournikova for all to see because it's so rarely seen normally. We imagine that she's probably not a fan of dressing up like this since she loves being so active, and last time we checked, you can't be active when wearing high heels and a mini dress. No thanks!
Despite all of the media attention that has been following her so intensely since she was a kid, which was always very unfair, she seems to have handled it quite well. Even when she was right there on the red carpet and she's looking at all of those entertainment media outlets, she's not phased whatsoever, and she holds herself with confidence. That probably takes a lot of guts and motivation to be able to do that, especially when media has been so cruel to her in the past. We can only hope that she's able to keep up this strong exterior as she gets older, but overall, she's been doing a great job keeping herself out of the public eye, that's for sure.
9

She's Even A Global Ambassador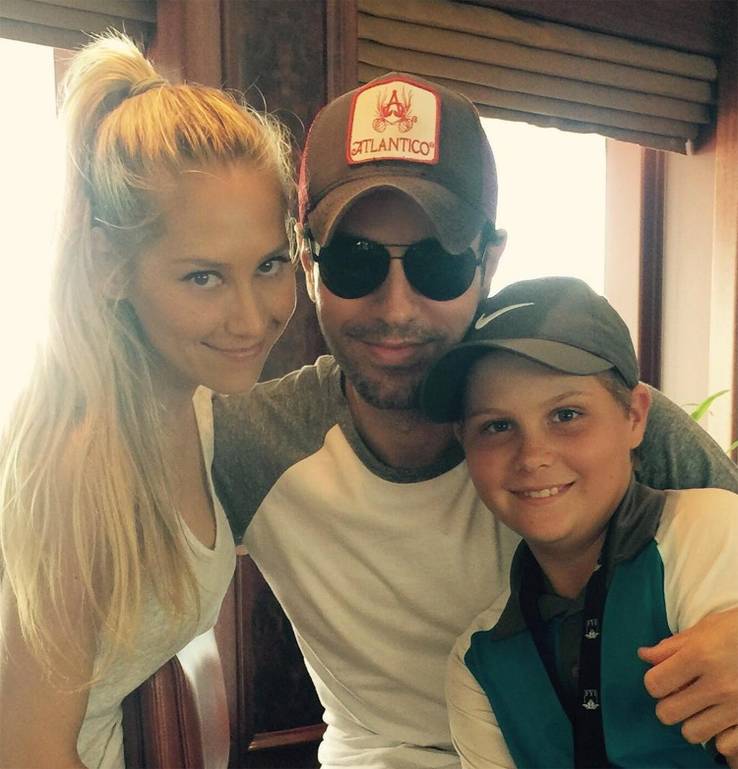 One of the great accomplishments Anna Kournikova has under her belt was her experience with being a Global Ambassador. She was also doing this in the height of her career, so it's just adding one more thing to the long list of work she had on her schedule at the time. She was the Global Ambassador for the "Five & Alive" fitness program, which aimed to help young children be more healthy, especially those in families prone to health difficulties. Not only was this humanitarian work very important for her career, she also continued to help people constantly, no matter where she was in her life. It's no wonder they would put her in such an important position in the fitness and sport community.
According to Biography, "Despite her lack of significant victories in singles play, Kournikova's fame grew steadily thanks to her modeling career and publicity surrounding her personal life. This media attention often focused on her romantic liaisons with such celebrities as hockey player, Sergei Fedorov." She's been able to accomplish so much it's actually quite shocking in some respects, but she continues to push herself even today, now that she's a mother in the spotlight.
8

 Martial Arts Teaching Runs In The Family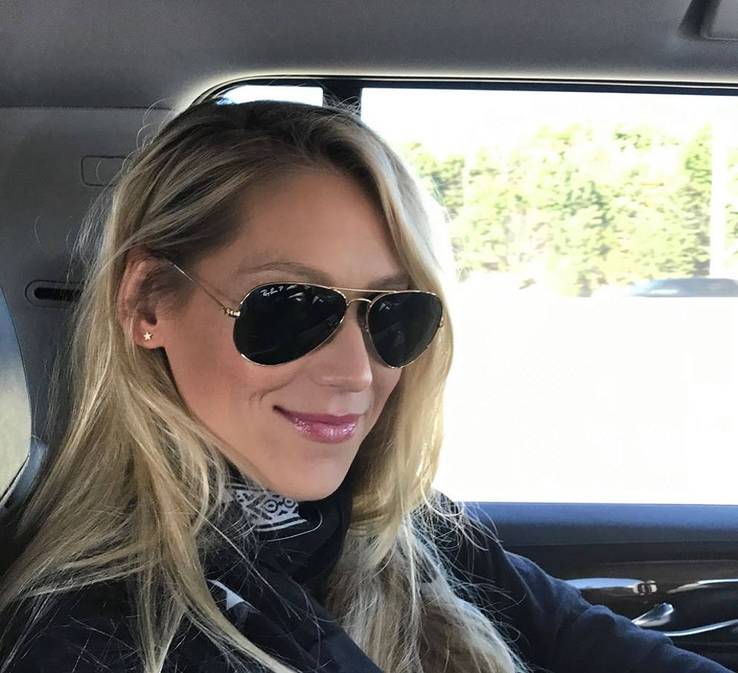 Her family has always been super supportive throughout her career. Her family has always been active and encouraging when it comes to healthy lifestyles. Her father was also a martial arts instructor at a university that's very well-known. Her father was pretty involved in her life, both of her parents were, but it's safe to say that the fact that her father had martial arts training and was a teacher, probably rubbed off on Anna Kournikova as she was growing up. Martial arts is a fantastic way train the body for any kind of physical activity, maybe this could have even been the secret to her success as a professional athlete.
While we don't know for sure if she actually had martial arts training as a child, it wouldn't be hard to imagine because she was always so determined as a child, she probably picked it up easily and wanted to do her best. Maybe her athletic father is what started the inspiration for living a healthy and very active life? If only Anna Kournikova was more open about her lifestyle and how she was brought up, we all want to know how it all started and how that influenced her fame!
7

Trying To Hide The Pregnancy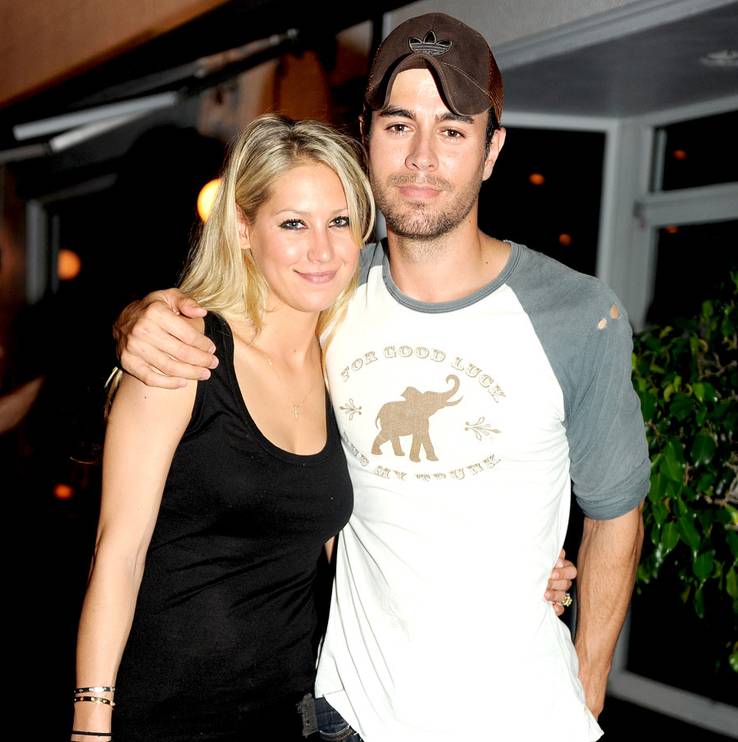 Even though she was trying to hide her pregnancy to some extent in this photo, at least that's what it looks like, it's still pretty obvious that she was expecting, just look at that curve of her stomach! While she may or may not have been trying to be a bit more private because of her pregnancy, we might never know the real answer, but we do know that she is seriously glowing in this photo. She looks so cheery and happy. According to People Magazine, "Sixteen years after they first met, Iglesias and Kournikova reportedly became parents over the weekend."
It was shocking to every media outlet that found out about this the moment Anna Kournikova posted a picture of the baby on Instagram. This photo also caused speculation because it does look like she's pregnant if you already knew she was, but at the same time if you had no idea, you wouldn't have a clue! Hopefully, in the future, she'll feel more open with her fans and she won't have to constantly play games with people simply because she doesn't want the media attention. Of course, it's all her choice, but we think the fans might want a bit more information about her life!
6

Career Taking Off At 10 Years Old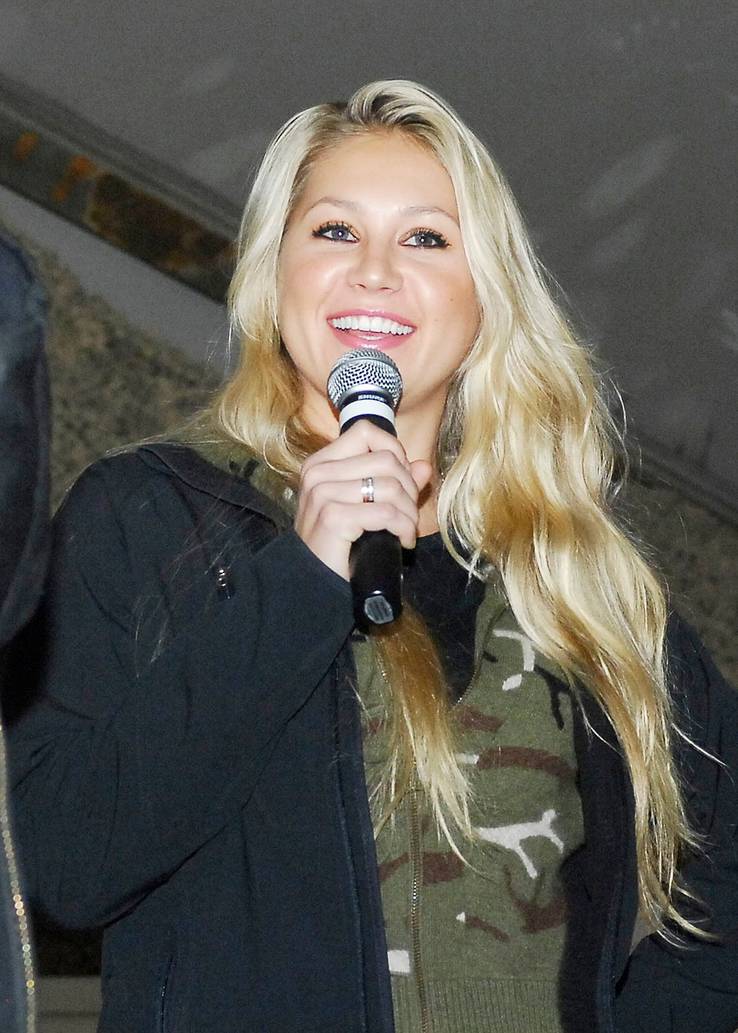 When she started to become scouted for her skills she had been working on weekly since she was around five years old, she made such an impression that serious choices for her future career started to pop up when she was only 10 years old. Not only is that a ton of pressure for a child to be put under, it was a relief for Anna Kournikova that her parents were very understanding and supportive. Her whole family was very athletic, so this didn't exactly come as a surprise because of how determined she was as a child.
According to The Famous People, "In 1986, at the age of five, she joined the Spartak Tennis Club, where she was coached by Larissa Preobrazhenskaya. By the time she turned eight, she began playing junior tournaments." This is extremely impressive, especially because she was so young, many parents today wouldn't even want their kids under that much intense pressure. We can't even imagine that she would be excited about being under a microscope at that young of an age, but it seems like she did greatly enjoy it, it was only when she was much older that she realized she didn't want to be in this kind of spotlight.
5

She's Always Loved Being Physical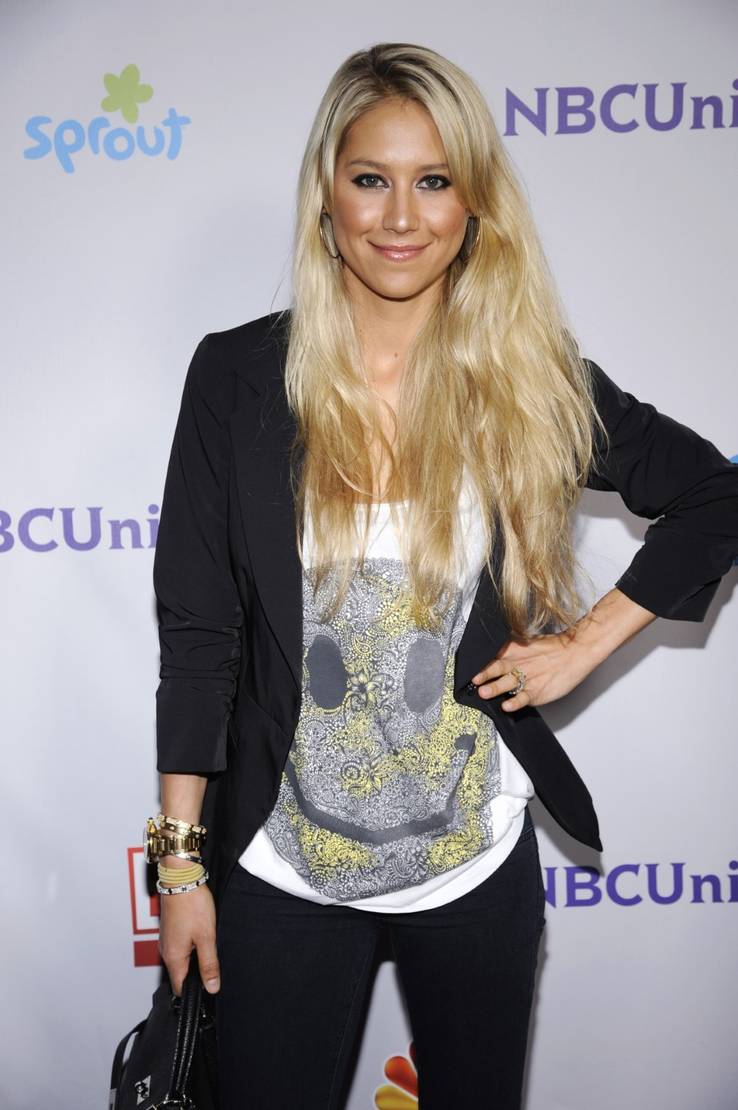 Even from a young age, she's always been active and living a healthy life. Leading some people to say that that's why it's so easy for her to stay in shape, she doesn't have to try. But that's completely not true whatsoever, she constantly puts effort into her health, lifestyle, and overall way of life. Even though she's been remotely healthy and active as a child, that doesn't mean that she isn't a hard worker and takes her active lifestyle seriously. That helped her to easily take a stride into the tennis world. 
According to Success Story, "She was enrolled in the Spartak Tennis Club and coached by Larisa Preobrazhenskaya. By the time she was nine, she began playing in junior competitions and caught the eye of tennis scouts all over the world." Everyone was watching her to see what she would do next. There were also haters even though she was a child, they probably were just watching to see if she would fail so they could write an article about it. It was intense, you would have thought she was royalty. But nonetheless, she pushed through and became a strong woman, despite so many individuals constantly trying to control her life. It's actually surprising.
4

Going On A Stroll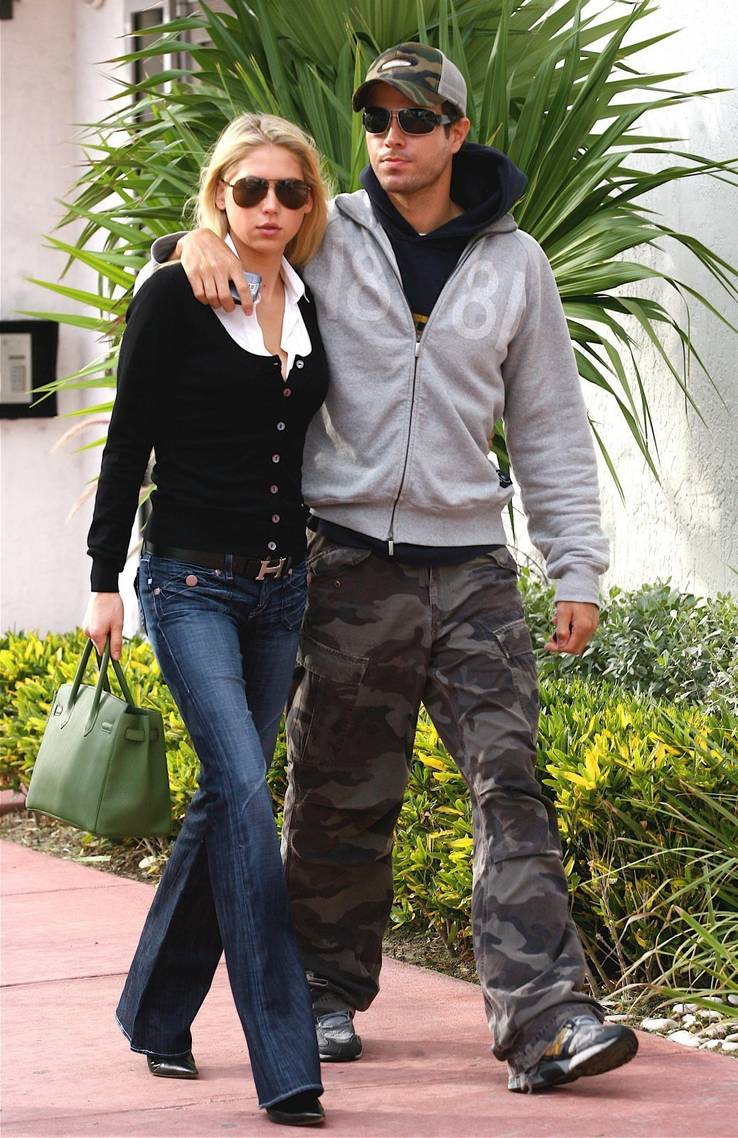 A bit of an older pic captured both her and her partner on a walk. She's wearing pretty simple clothing, comfortable but casual, but somehow, she still pulls it off!? How? We might never know, but we do know it's always been amazing that despite a simple sense of style Anna Kournikova has been able to really embrace herself with confidence, no matter what the entertainment news has to say about her. It's also quite amazing she's still been able to capture the attention of the world even without a very unique style in fashion. She uses her natural good looks to make a style impression and it just works for her when it probably wouldn't normally.
Even when it comes to their relationship together, they've always been so private. Even when Anna went on the show, Loose Women, she had this to say when asked about a possible engagement, "Well, we've been together for over eight years," Anna said nervously. "So you have to have that trust with each other. You know, it's not easy being together for so long, but I kind of understand him a lot because he's the male version of me and I'm kind of the female version of him."
3

Quick Photo Before Heading Out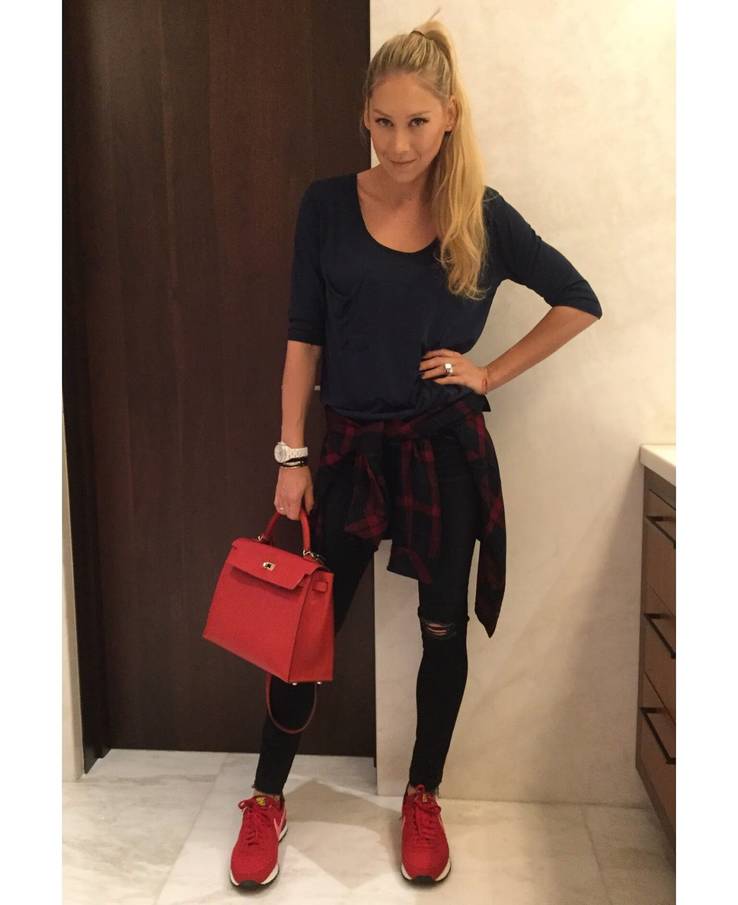 Here she's taking a quick picture before she heads out for the day, but when you look at this picture, you can't help but notice just how coordinated she is. Even if she is wearing some skinnies and a flannel, she still has on those bright red athletic shoes and a matching purse, which looks like it could be expensive. This look is perfect for her, it fits her well, and she's able to really be comfortable while also looking put together. Even though whenever they're in public together, they always look so close and comfortable, but they have yet to come out with the answer of whether or not they are actually married or even dating!
They've been so off and on about questions of that nature, even a statement from E News says this, "If Enrique and Anna are engaged or married remains unknown, but a few years ago in 2014, the singer told Access Hollywood that being husband and wife wouldn't change much for him." So who really knows the truth? It's a mystery that we might never know the true answer to. Maybe this is why they've been so successful in their relationship, people should take note.
2

A Quick Selfie For The Gram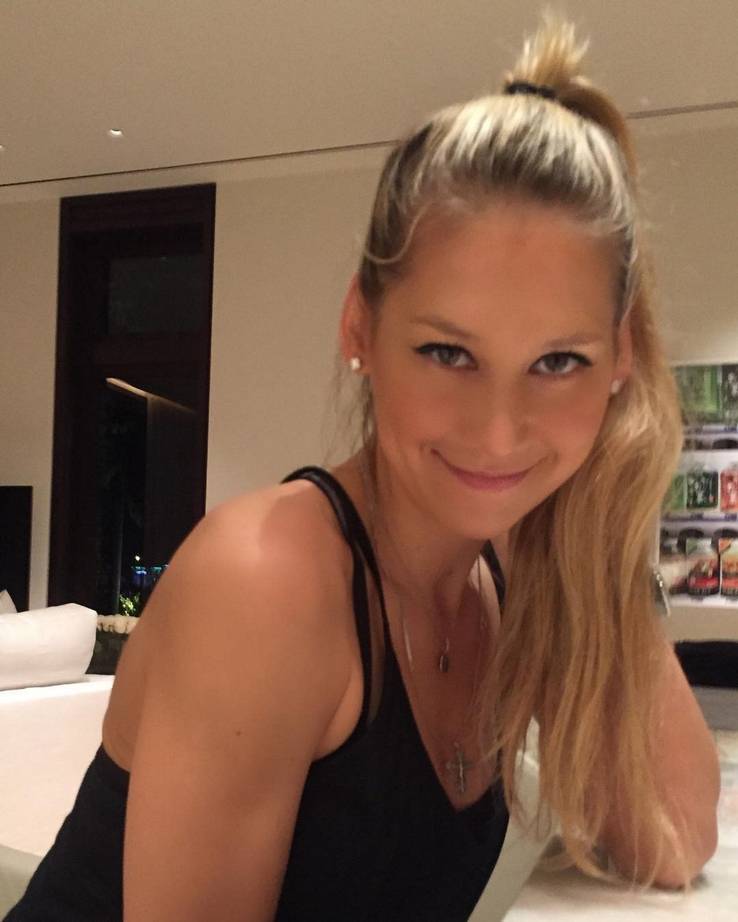 Anna Kournikova shows off her flawless skin after what looks like a picture before she heads to the gym or some other activity. Or she could she just be sporting some athleisure wear for fun since she seems to do that all the time anyway. She has a great smile and she looks like she's ready to take on the day ahead. Even though she doesn't post much to social media in recent years, maybe we can expect more selfies in the future when she has more time open up for her.
There's no shame in a selfie, especially when you look stunning! It's so rare that she posts any pictures of anything, let alone herself, but it's quite obvious that she takes her private way of life to the extreme, because she even apparently won't enter a public room with Enrique Iglesias at the same time, she has to either go first or enter last. That is a bit extreme if you really think about it, especially since people assume they're together for the long haul anyway. It wasn't until much later that PopSugar revealed, "The couple briefly separated in 2013 but got back together and have been going strong ever since. They have settled down in Miami and continue to do their own thing while staying quiet about their relationship, which is probably one of the secrets to how they have been together for so long."
1

The Signature Long Locks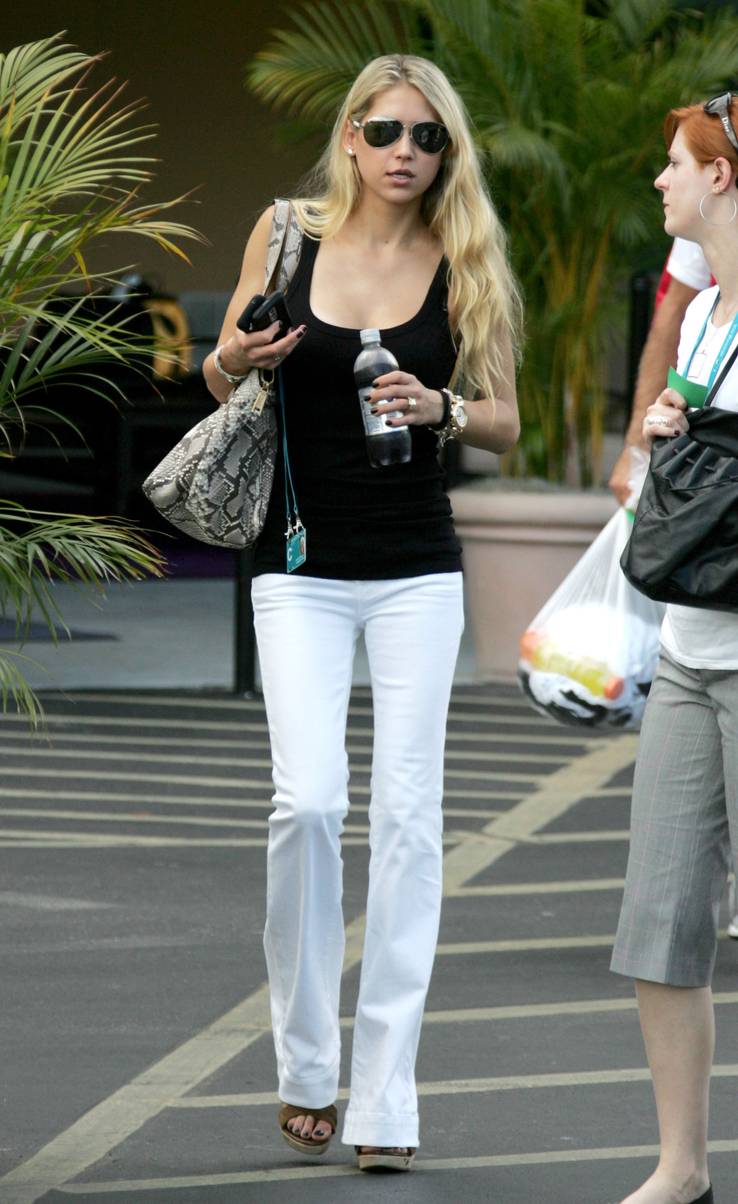 Her signature long, gold hair has been a staple of the style that made her stand out so much in her tennis career. While she tends to always have her hair up and out of her face because she's being active, she does occasionally wear her hair down and it is totally a statement, even after all these years. Her signature style hasn't changed a considerable amount since her tennis career, but she always keeps herself dressed classy and chic. According to Daily Star, "In 2011, Men's Health named her one of the 100 most attractive Women of All-Time, ranking her at number 29." That's quite the honor, even though we feel as though she probably doesn't really pay much attention to physical attractiveness since she wants to keep her life so private. It doesn't really strike us as something she would necessarily be overjoyed about.
Overall, Anna Kournikova has quite the history and also a ton of mystery involved in almost every single aspect of her life. We might never get to know the full story of her life or even her relationship, but that's totally up to her if she doesn't want to be judged and looked at 24/7 just like she was when she was just starting her career, who can really blame her?
Source: Read Full Article