Banned Bancroft to find out club cricket fate Monday night
Banned opener Cameron Bancroft will find out on Monday night whether he will be granted special permission to return to his club cricket side this year.
Bancroft is serving a nine-month suspension from state and international cricket for his role in the ball-tampering scandal in South Africa.
Cameron Bancroft is questioned by umpires after the ball tampering incident.
That Cricket Australia ban ends in late December, at which point Bancroft will be free to play for WA and Australia again.
But the 25-year-old is hopeful of being granted an exemption to play for his WA club side Willetton while serving his CA ban
Under WA Premier Cricket rules, any CA ban automatically extends to WA club ranks.
The situation is different on the other side of the country, meaning fellow banned Test players David Warner and Steve Smith are free to play club cricket in NSW while serving their 12-month CA suspensions.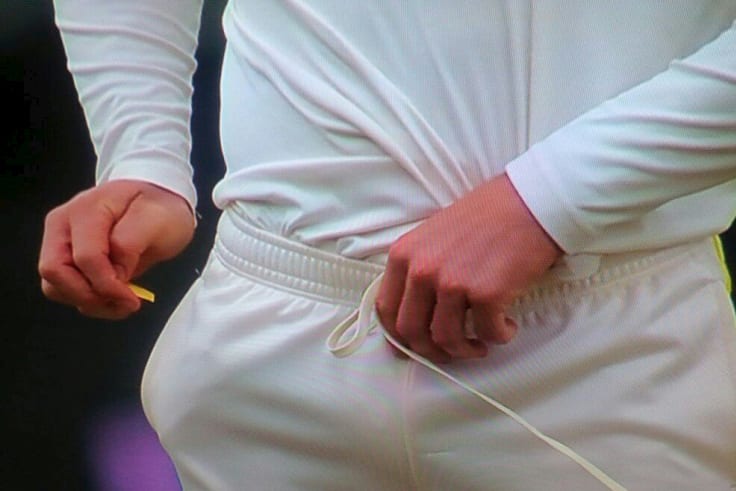 Video footage showing Cameron Bancroft putting yellow tape down the front of his pants.
The 16 WACA clubs will hold an extraordinary meeting on Monday night to vote on Bancroft's eligibility.
Bancroft only needs a simple majority at that meeting to earn an exemption – meaning nine yes votes will be enough.
If the vote goes against Bancroft, he will have to consider moving interstate until his CA ban ends.
NSW premier cricket is ready to pounce on Bancroft if the right-hander is denied the chance to return via WA's State league.
WACA chief executive Christina Matthews has urged WA's clubs to allow Bancroft to play in the state league, saying it would be unjust if they don't.
Bancroft has retained his WA and Perth Scorchers contracts, and he is free to join in at training when pre-season starts in June.
New Australia coach Justin Langer has already said he'd welcome the return of Bancroft, Smith, and Warner when their CA bans end.
AAP
Source: Read Full Article