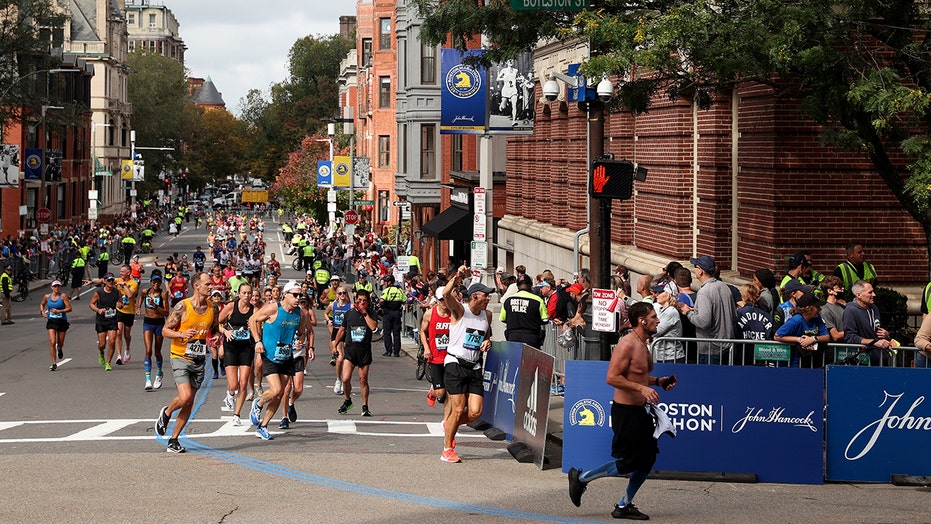 Fox News Flash top headlines for April 6
Fox News Flash top headlines are here. Check out what's clicking on Foxnews.com.
The Boston Marathon will bar any residents of Russia or Belarus from participating in the world-class race, organizers announced Wednesday.
The Boston Athletic Association (BAA) cited Russia's ongoing invasion of Ukraine for the decision. The Belarus government has also been instrumental in Russia's invasion plan, allowing Russian forces to move through the country to further encircle Ukraine.
"Like so many around the world, we are horrified and outraged by what we have seen and learned from the reporting in Ukraine," BAA chief Tom Grilk wrote in the statement. "We believe that running is a global sport, and as such, we must do what we can to show our support to the people of Ukraine."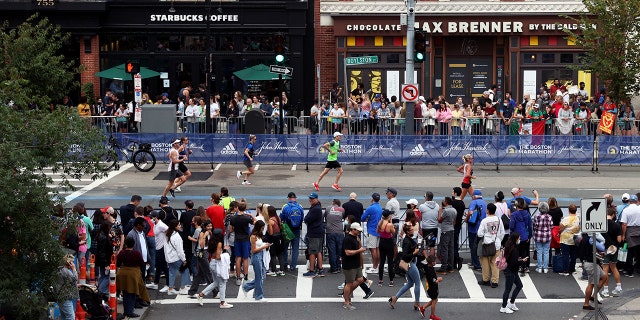 Runners make their way down Boylston Street during the 125th Boston Marathon on Oct. 11, 2021, in Boston.
(Maddie Meyer/Getty Images)
The marathon will take place on Monday, April 18.
The ban only extends to residents of the countries who plan to travel to the U.S. for the race. Citizens of the countries who reside in the U.S. or elsewhere will be allowed to compete, according to the statement.
"The B.A.A., its races, and events will not recognize the country affiliation or flag of Russia or Belarus until further notice," the BAA added. "The BAA will make reasonable attempts to refund the athletes from Russia or Belarus who will no longer be able to participate, within the constraints as imposed by federal and international sanctions."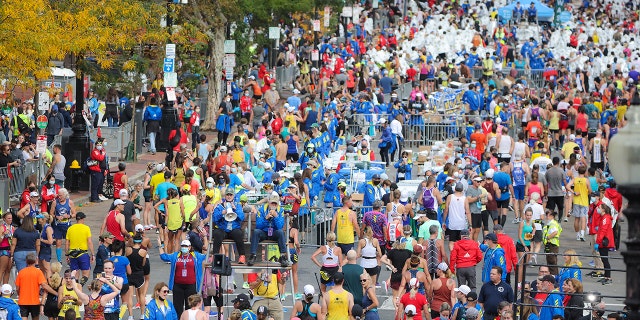 Beyond the finish line of the 125th Boston Marathon runners collect their medals, water and emergency blankets in Boston on Oct. 11, 2021.
(Matthew J. Lee/The Boston Globe via Getty Images)
The move comes roughly a week after revelations of apparent war crimes Russia committed in Bucha, Ukraine, a small city outside the capital of Kyiv. Disturbing images showed mass graves filled with the bodies of civilians. Russian military forces made no attempts to disguise their actions during their withdrawal, with many noncombatants lying dead in the street with their hands tied behind their backs.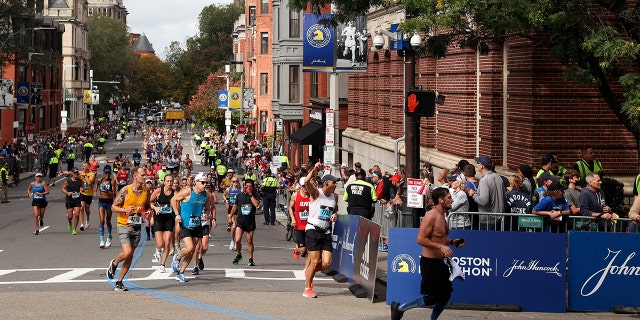 Runners turn onto Boylston street during the 125th Boston Marathon on Oct. 11, 2021, in Boston. 
(Maddie Meyer/Getty Images)
President Biden had already labeled Russian President Vladimir Putin a "war criminal" ahead of the revelations, but he called for an "actual war crime trial," following the discovery on Monday.
"This guy is brutal," Biden said. "What is happening in Bucha is outrageous and everyone has seen it – I think it is a war crime."
When asked whether he agreed with Ukrainian President Volodymyr Zelenskyy that Russia's actions amounted to genocide, he declined to use that language.
"No, I think it is a war crime," Biden told reporters.
Source: Read Full Article