The Bulldogs have argued for a reduction in a hefty $25,000 fine slapped on rookie head coach Dean Pay for his referees tirade after their last-minute loss to the Broncos.
Just a couple of days after the NRL came down hard on Canterbury for comments interpreted as bringing the integrity of the whistleblowers into question, the Bulldogs have lodged a submission to slash Pay's sanction.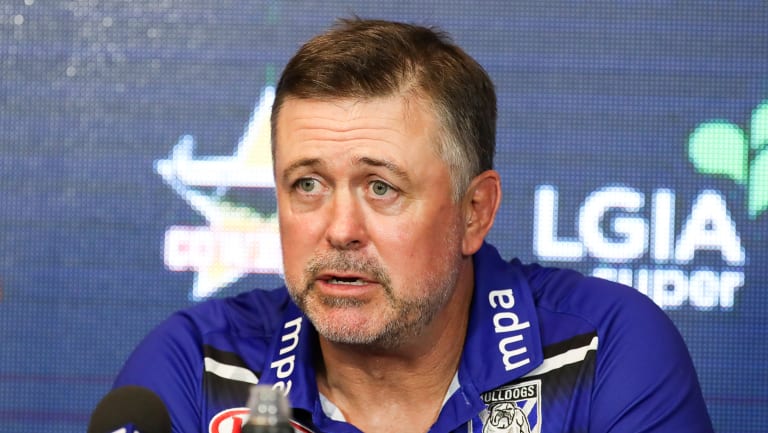 Fined: Dean Pay.
Canterbury chief executive Andrew Hill and general manager of football Andrew Farrar fronted NRL boss Todd Greenberg and chief operating officer Nick Weeks to argue for leniency on first-year coach Pay, who will be looking to extract Canterbury from the bottom of the ladder in their must-win clash against the Eels on Friday night.
Pay has already expressed remorse over his comments. "From where I stand, I just need to be a little bit more selective with what I say after press conferences," Pay said on Thursday. "There's a lot of emotion after a game but what it is is what it is."
Source: Read Full Article