Premiership coach Damien Hardwick has added his strong voice of caution about proposed rule changes, warning that more blowouts could be on the cards.
The Richmond mentor pointed to the strength of the game as it stands with clubs still vying for finals spots and top-four berths with about a month of footy until September.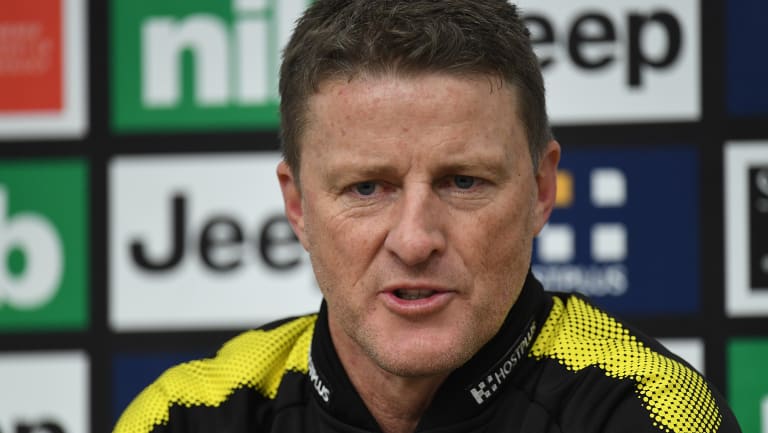 Take care: Damien Hardwick is concerned about the rush to change.
"You've got to be careful what you wish for," Hardwick said on Thursday.
"If you want to see more goals, you're going to see more blowouts."
Hardwick's North Melbourne counterpart Brad Scott, who sits on the AFL's 12-member competition committee, has already warned that lower-ranked teams will be blown out of the water in more open and high-scoring contests.
Hardwick was sceptical about AFL-generated data which was supporting the case for changes to the game, arguing that AFL coaches watch more football than almost anyone else.
"We've got a pretty good understanding about what things will work, and what things may not work," he said.
"We're prepared to give things a go, but we've got to be very careful that we don't overstep the mark too quickly."
Hardwick said it was vital not to overemphasise the importance of high scoring compared to other components of footy.
"We value as coaches three facets of the game: offence, defence and contests, and if we want to establish one phase over more of the others, the better sides are going to get better," he said.
"I'm all for the progression of the game and what that looks like, but we've also got a very, very good competition at the moment."
More to come
Source: Read Full Article