Dillian Whyte dismisses Dominic Breazeale as a 'shameful, pathetic excuse for a heavyweight boxer'
Dillian Whyte has dismissed the possibility of facing Joseph Parker or Dominic Breazeale and labelled the latter a "shameful, pathetic excuse for a heavyweight boxer".
The WBC interim champion and mandatory challenge to Tyson Fury is scheduled to face Russian former world champion Alexander Povetkin on 4 July in Manchester.
However, Parker and Breazeale have both recently called out Whyte in hope of clinching their own chance of facing the winner of Fury and Deontay Wilder's trilogy fight.
Download the new Independent Premium app
Sharing the full story, not just the headlines
Whyte defeated Parker on point in 2018 but was forced to cling on after being knocked down in the 12th round.
"I've beat him up already, and I'll beat him up again," Whyte told Sky Sports. "Joseph Parker shouldn't be struggling with guys like Shawndell Winters. Who the hell is that guy? No one has even heard of him.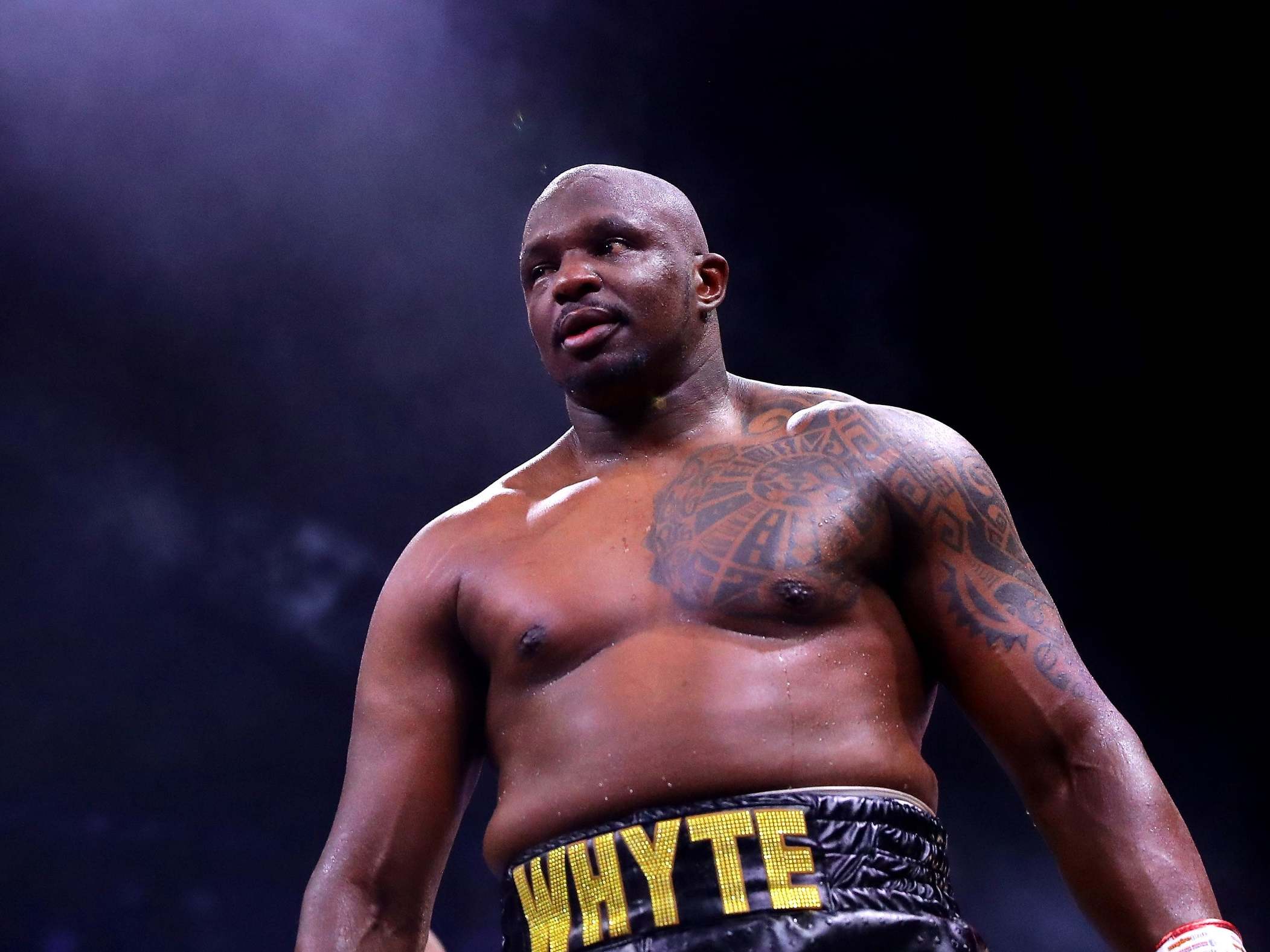 "Instead of prancing around his kitchen, he should go fight someone credible like Derek Chisora or Oscar Rivas. I tried to fight Joseph Parker, before we even fought, when he was a champion. He didn't want to fight me, but he knows that fighting me now he'll get a big payday.
"I fight Joseph Parker again I will knock him out. I went into the fight with a broken hand and a broken rib and I still destroyed him. I didn't outbox him, I beat him and dominated him. Imagine if I go in when I'm 100 per cent, no injury, what's going to happen? The left hand was broken – it was the hand that I knocked him down with.​
"Joseph Parker has had a lot of opportunities and he's wasted them, simple as that. He had an opportunity to beat Anthony Joshua, he fought like a coward in the fight. He had an opportunity to beat me, he done alright, but he just talks cr**. I'm sick of these heavyweights. If you don't really want it, don't call my name. When I wanted it, they didn't want to fight me."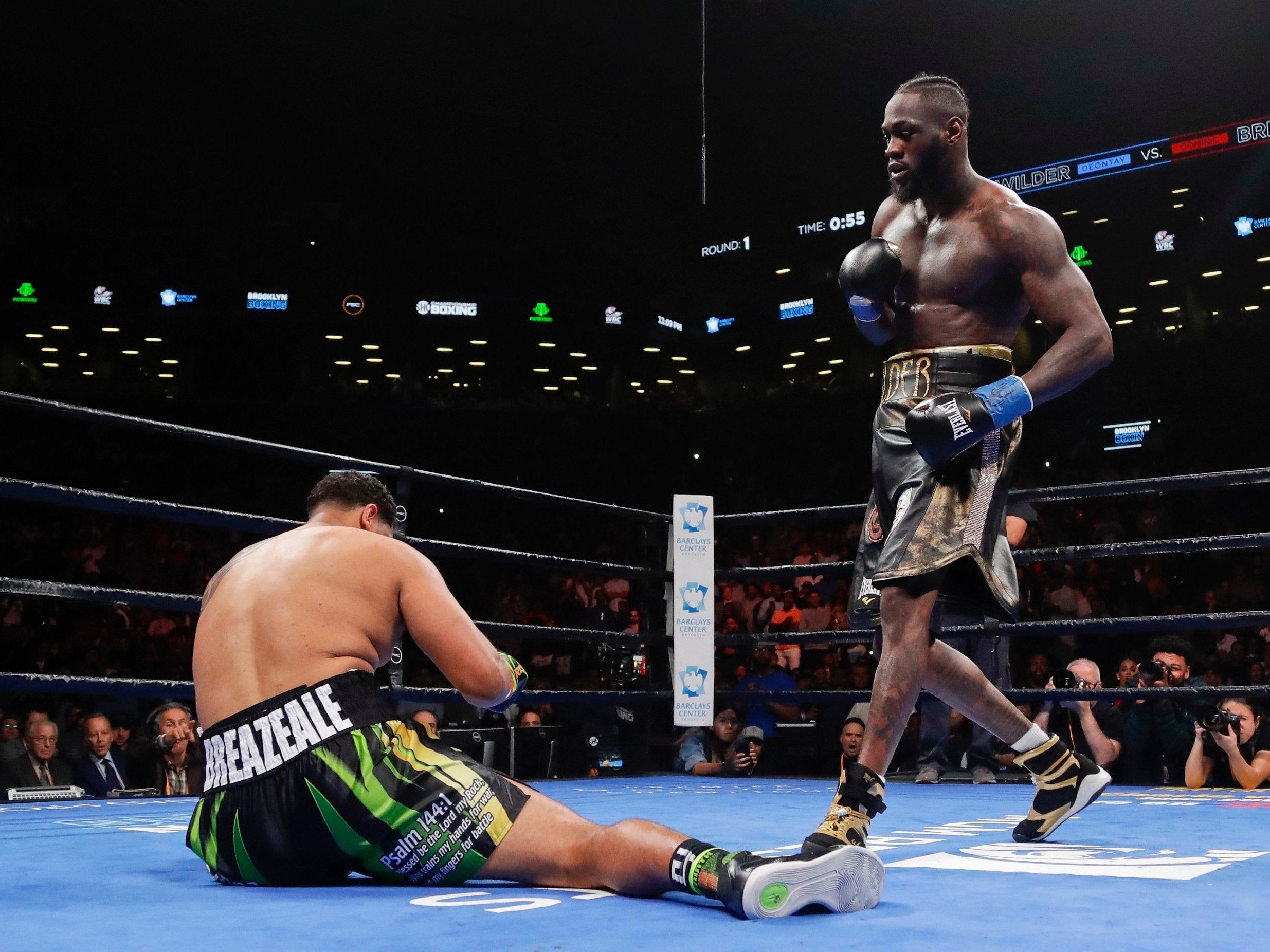 Breazeale, who was knocked out by Wilder in devastating fashion last year, was previously in negotiations to face Whyte but no agreement could be made.
"I accepted the fight and he pulled out of the fight, so there's nothing more to be said on that front," said Whyte. "These guys are time wasters. Clearly he's bored at home and trying to shake off his last knockout, and thinking, 'how can I get another big payday?'
"The guy is a chump. How can he have two world title fights? He didn't even deserve one of them. That's the reason he gets two world title fights, because he's easy work, easy money.
"He hasn't had a single fight since his embarrassing first-round knockout loss to that fraud Wilder, a man who humiliated him both inside and outside the ring. Shameful, pathetic excuse for a heavyweight boxer who should make a comeback and beat a few credible fighters before calling me out."
Source: Read Full Article