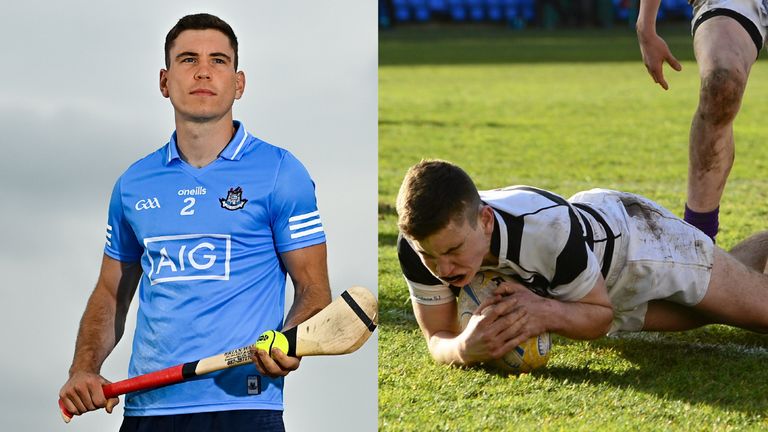 Paddy Smyth will be lining out for the Dublin hurlers on Saturday, as they bid to become the first team from the capital to reach an All-Ireland semi-final since 2013.
But it could have all turned out so differently for the Clontarf man, who was also a talented rugby player.
"I would have went to school in Belvedere, a big rugby school. I played Junior Cup and after that it was curtailed a bit, I had some shoulder problems," Smyth explained, also noting how he is a neighbour of Brian O'Driscoll.
"I would have played 12. Ball carrying, not much skills to it!
"I'd be over in the Lions now if it wasn't [for hurling].
"Rugby would have been one of the main influences. I would have played a lot of Gaelic growing up, we won a minor championship with Clontarf. I think I was humming and hawing about going back for Senior Cup but I got called in in 2017 to the Dublin panel so that made my mind up fairly quickly."
And his eclectic sporting background equips him well for the challenges of elite hurling.
"I take things from all different sports," he continued. "The rugby obviously has the physicality, the GAA probably has the hand-eye co-ordination, same with the hurling, it's more fitness-based in GAA as well.
"Pulling things from different sports. Then you have your dual debate. But I would when you're growing up try to play as many sports as possible."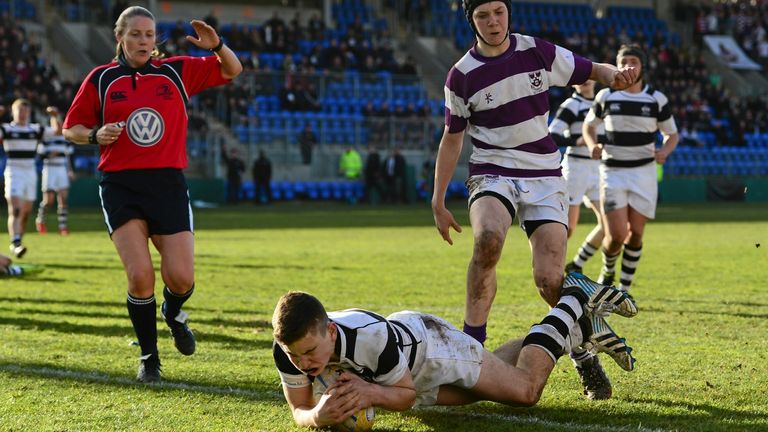 Can the Dubs end an eight-year wait?
The Dubs' last appearance in an All-Ireland semi-final is now eight years ago.
A teenage Smyth was sat in the Upper Hogan Stand in 2013, as Anthony Daly's side fell to Cork in a nail-biter. It is widely recognised as one that got away for the capital's small-ball fraternity, but the Sky Blues are yet to return to the penultimate stage.
They could end that wait on Saturday evening, when they face the Rebels in Thurles.
Now 23, Smyth is looking to help bridge that gap, but is not concentrating on the potential significance of a win.
"It probably is big but when you're actually in the team at the moment, it's probably more the outside that is looking at how big it is," he outlined.
"It would be a big step for us but not focusing too much ahead.
"Cork are a good side. They knocked us out last year, but it was a close game. We were watching them at the weekend, they're quality hurlers. But we know ourselves, if we bring our performance levels, we'll definitely be in with a good shout."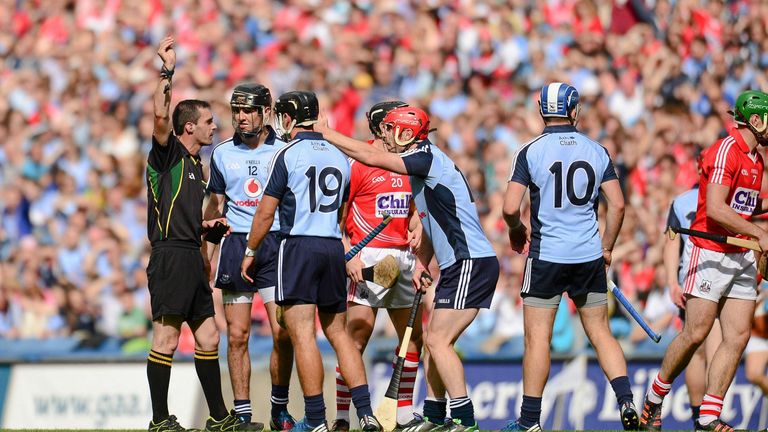 But this Dublin team know they are more than capable of causing an upset, having stunned Galway in the Leinster semi-final last month.
"We were confident going into it," Smyth reflected. "In 2019, we got a big win against Galway. Obviously it didn't end up the way we wanted it to after. But we had no fear going into it. I'm two from two against Galway in championship so there was no fear."
And they are gunning to set the record straight, after a tame exit in 2020 at the hands of the Lee-siders.
"We didn't hit our levels last year and whenever you don't hit your levels it's a long time waiting. It's come around a bit quicker than usual, six or seven months. So looking forward to it at this stage. If you hit your performance level, hopefully the result will take care of itself," he said.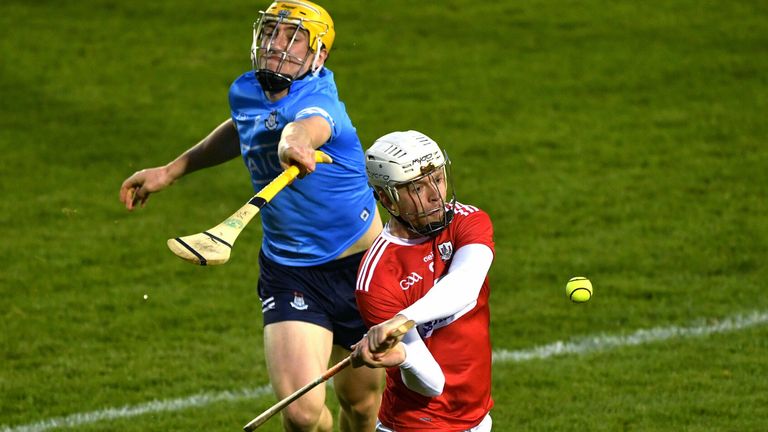 "We have probably identified a couple of things from that game.
"Just structurally and we've been working on, and obviously there was a small lead in to the whole season last year so it probably felt just a bit disjointed at times.
"But we've had a good lead in now.
"So structurally we definitely feel defensively more solid. Obviously they have great pace, they have some great attackers but we definitely feel a bit stronger at the back and we have to hurt them more on the scoreboard up front I'd say."
Watch Dublin vs Cork live on Sky Sports Arena from 6pm Saturday.
Source: Read Full Article