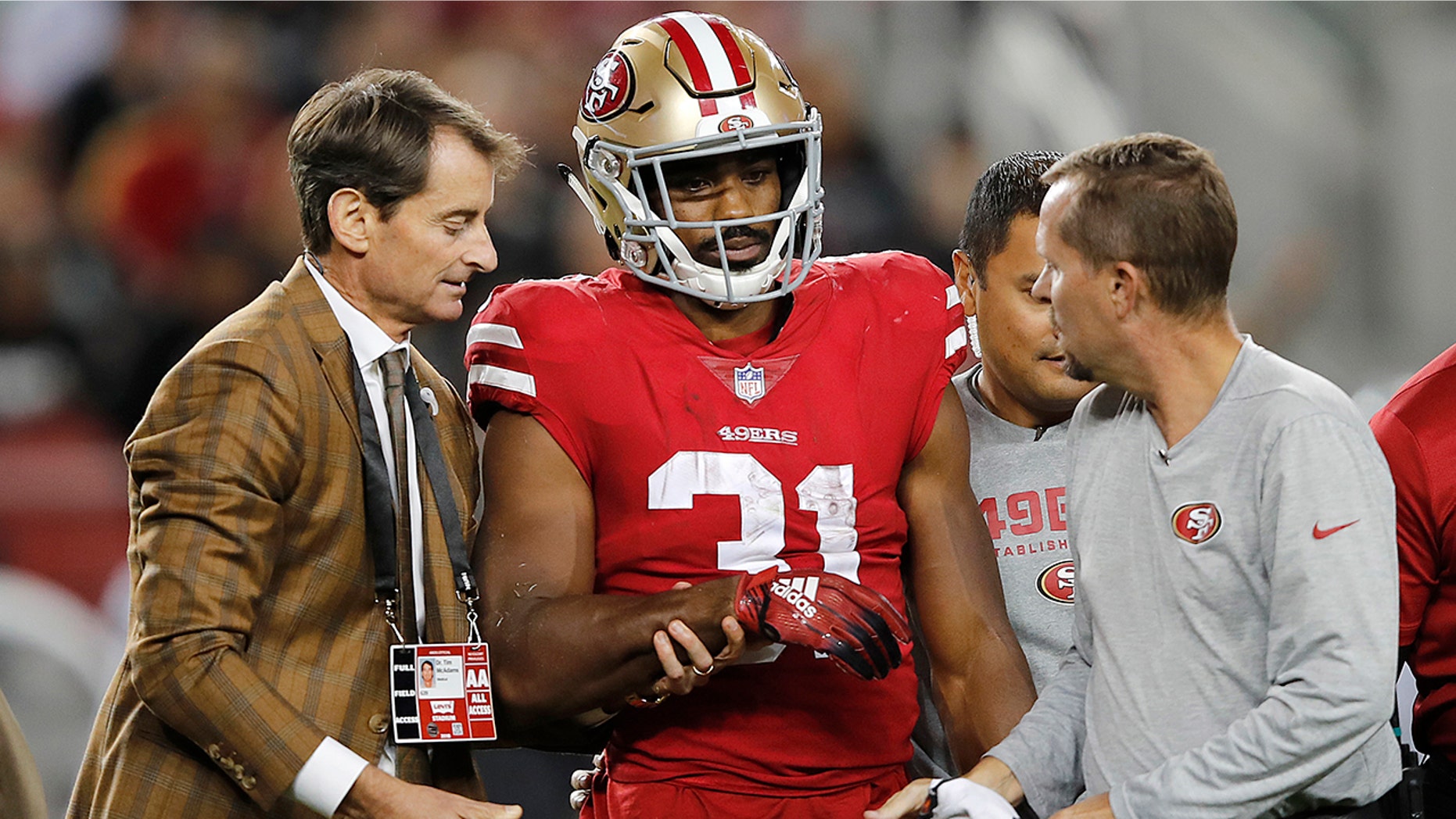 San Francisco 49ers running back Raheem Mostert (31) walks off the field with trainers during the second half of the team's NFL football game against the Oakland Raiders in Santa Clara, Calif., Thursday, Nov. 1, 2018.
(Associated Press)
San Francisco 49ers running back Raheem Mostert suffered a gruesome injury Thursday night during the team's blowout win against the Oakland Raiders.
Mostert was carrying the ball in the third quarter when he was tripped up on what appeared to be a routine play. Mostert appeared to try to brace himself with his right forearm.
However, his arm appeared to twist the wrong way. On the video, you could hear the faint sound of Mostert's arm snapping. Mostert's teammates immediately call the training staff over to attend to Mostert, who appears at this point to be writhing in pain.
WARNING: GRAPHIC VIDEO
Raiders players on the sidelines also squirm when they see Mostert's arm from across the field.
Mostert suffered a broken right forearm and had to exit the game. He finished with 86 rushing yards on seven carries and a touchdown.
San Francisco defeated Oakland 34-3.
The Associated Press contributed to this report.
Source: Read Full Article