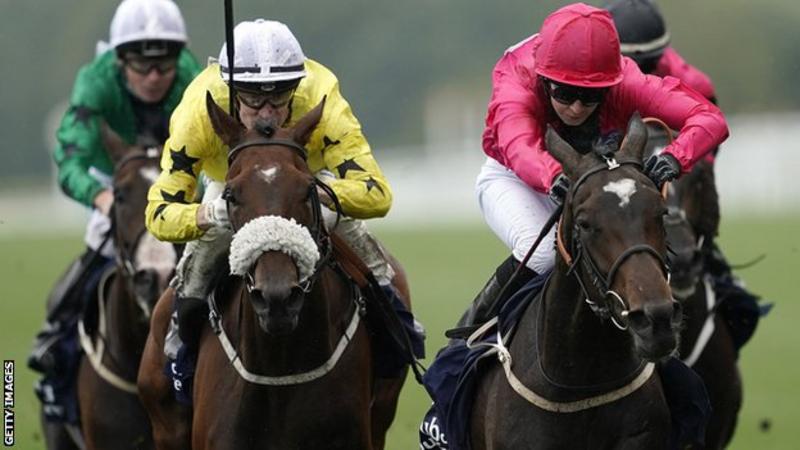 Hayley Turner celebrated another landmark as she became the first jockey to twice be leading rider at the Shergar Cup.
Turner, who finished top last year, rode a 37-1 double at Ascot to claim the Alistair Haggis Silver Saddle.
The 36-year-old captained the 'Girls' team that finished level with Europe, behind winners the Rest of the World.
She won two of the six races, on 13-2 chance Eddystone Rocks and 4-1 favourite Sapa Inca.
Turner was the first woman to ride 100 winners in the UK in a year and in June became the first woman for 32 years to ride a winner at Royal Ascot.
The Shergar Cup, first held in 1999, sees four teams of three riders compete for points.
Shergar Cup standings
Team
1 Rest of the World, 86 points
2 Europe, 63
3 The Girls, 63
4 Great Britain and Ireland, 28
Jockey
1 Hayley Turner, 40 points
2 Mark Zahra, 35
=3 Vincent Ho, 32
=3 Filip Minarik, 32
Source: Read Full Article