Hurling star Podge Collins admits he misses football ahead of huge weekend for Clare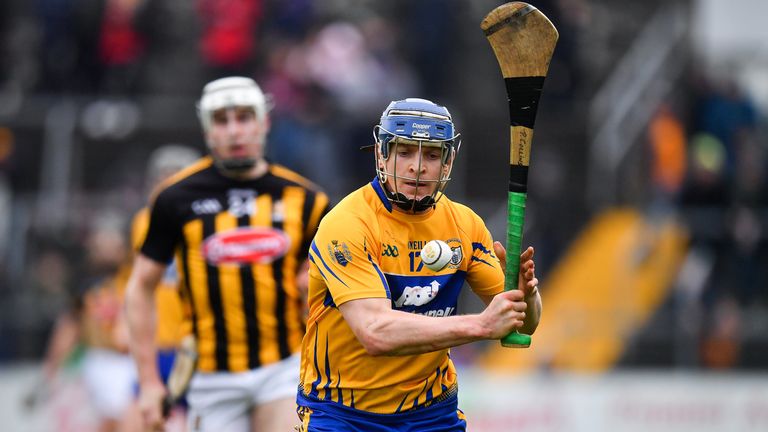 It's a huge weekend for Clare. The Banner are aiming to cause an upset on home soil, as a side many people are tipping for All-Ireland glory comes to Ennis.
The above statement is true for both the county's hurlers and footballers, as they prepare for the visits of Tipperary and Kerry respectively.
The Collins household has representation in both games. While Podge is preparing for Sunday's hurling clash, his father Colm is aiming to guide the footballers to an unlikely victory.
"I don't really talk to him about football," Podge said, who stepped away from intercounty football in 2017 in order to focus on hurling.
"We've gone down to Kerry two or three times, even in Croke Park they toppled us by a good bit. It's difficult to take, you don't like getting beaten by that much.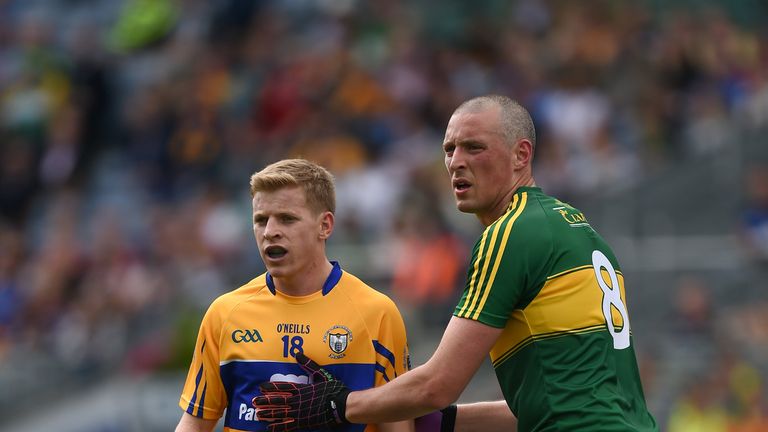 "Last year didn't go well. Hopefully they'll rectify it on Saturday."
Although Keelan Sexton is unavailable this summer, Collins feels there is enough talent within his father's squad to compensate for the loss.
"This group of players, Gary Brennan, Gordon Kelly, Cathal O'Connor and Kevin Hartnett – what they give for training and what they put into Clare GAA is just unbelievable.
"They're role models, there's no doubt about it. The amount of effort they put in, it's no surprise that they've done as well as they have done to get to where they are.
"[But] there is another level. There's a jump up. It's very hard to make it. When you look at counties like Kerry and Dublin, it's very hard to close that gap."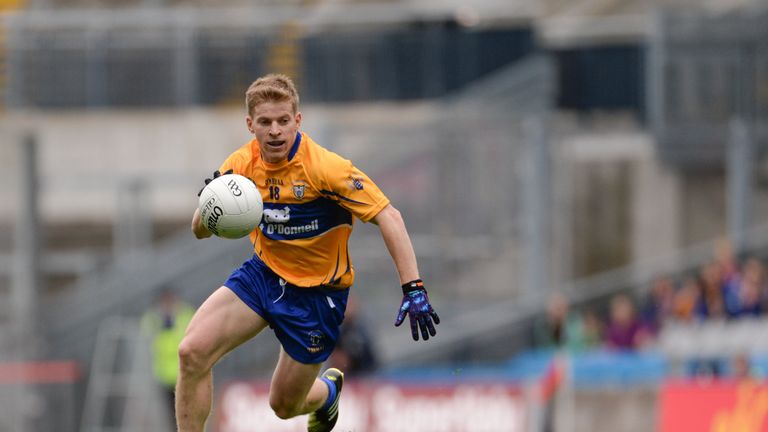 For the Cratloe man, it wasn't an easy decision to step away from the big ball.
"Yeah, I love playing football and I do miss it," he conceded. "But I love playing hurling as well. I get to play with the club so it's not like it's completely finished."
For now, all of his focus is on Sunday afternoon.
"They (Tipperary) have probably been the form team of the championship by a long shot," he added.
"They've come to Cusack Park a few times before. They're no strangers to it. They beat us in the [U21] Munster final in 2008 and they beat us in 2015 down there. Even last year when we played in the league we only won by a couple of points.
"They have a lot of the same players and they're not going to be worried about coming to Ennis. They have had a good bit of success there."
Following a promising 2018, the goal is to kick on and take the next step.
"We just want to build on last year," Collins said. "Without being too cliché, you do just want to take it game on game.
"If you look any further than the Tipp game, you're probably going to end up with Tipp coming to Ennis and hammering you and that's just the reality of it.
"We have to keep all our eyes on Tipperary and try and learn as much as we can from their two performances so far. They've been exceptional and we have to try and nullify that in some way."
Source: Read Full Article