John Maughan hungry as ever ahead of Offaly journey
John Maughan says he still has the appetite for intercounty management ahead of his return with Offaly.
Maughan's storied managerial career is set for another chapter after he was given the reins of the Offaly senior footballers for 2019. The former Mayo, Clare, Roscommon and Fermanagh boss brings a wealth of experience as he aims to put a pep back into the Faithful step.
Having spent so much of his life managing intercounty teams, he could be forgiven for having lost his hunger, but the 1992 Munster-winning boss with the Banner says he still has an appetite for the game.
"I had no intention of going back to be quite honest with you," Maughan explained, as he takes on his first senior intercounty role since 2008. "There's just something about it, I have the energy for it. I didn't think I'd get the opportunity and yeah, it tickled my fancy right now and family-wise, my kids are kind of scattered and yeah, just a fear of sitting in front of the TV every evening. It frightened me!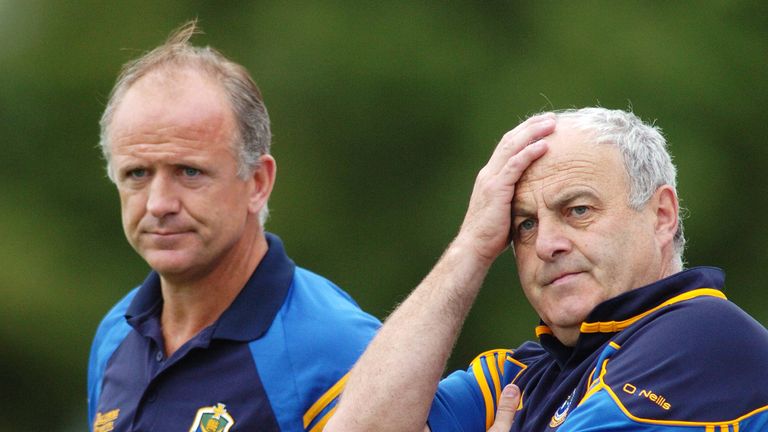 "I'd never stopped. I got involved 28 years ago when I took over Clare. I had got injured when I was 25 and arrived into management because of the injury so I'm at it for the guts of 30 years. I had been manager of the army football team prior to taking over an inter-county team. There was something about it, it just kind of grows on you.
"When I sat down with the Offaly boys they painted a picture and I went to school in the midlands, with a lot of Offaly lads and I was familiar with the kind of tradition they had and I would have memories of the team of the 70s. I felt I might be able to get a tune out of them and time will tell obviously."
Maughan remains adamant that he will encourage a positive brand of football, rather than falling into line and deploying a blanket defence.
"I wouldn't be the type of guy to park the bus. Never have. That would be my philosophy. Talking about trying to make it easy on the eye. Playing inter-county football or any sport is a choice and you want to enjoy it.
"I'd be more orthodox style. I might regret that approach but that would be my philosophy on the game. More orthodox, as distinct from 13 or 14 behind the ball."
While Maughan remains optimistic of turning around Offaly's fortunes, he acknowledges that it is a different game to 1992 when he guided Clare to the unlikeliest of Munster titles.
"Playing any team sport, it's the outcome that keeps the spectators interested. So many games I go to now, that's gone. The outcome is what keeps the fascination in sport. You go in and watch the Dubs playing in the Leinster Championship and you might say, 'why bother going to this?' And numbers have declined because of that, because everybody knows who is going to win.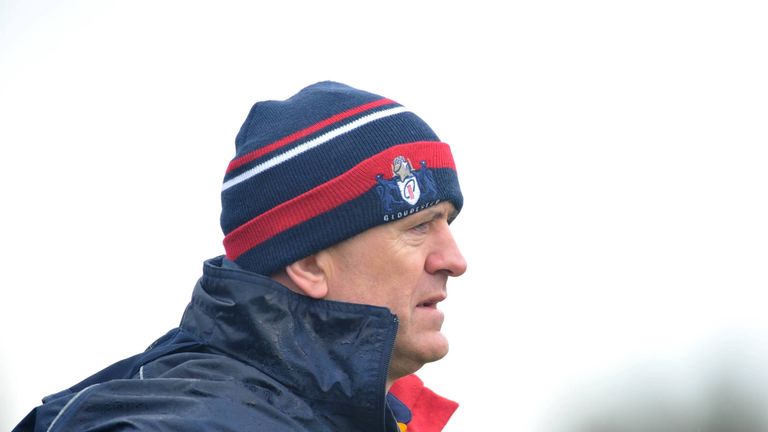 You'd be stupid to say that the likes of Offaly are capable of beating Dublin in the Leinster Championship in 2019. It's not going to happen unless a complete and utter freak.
John Maughan
"The game has changed in that a couple of teams have risen to the top. We talked about those fairytale results. You rarely see them these days. You might see an odd exception. But you're not going to see someone jumping out of the pod and winning a provincial championship. I think the days of the Clares and the Leitrims winning provincial titles are gone."
Make sure to keep up with all the latest GAA news and analysis via skysports.com, the Sky Sports mobile app and @SkySportsGAA on Twitter.
The Sky Sports mobile app will keep you up to date with the latest news from Gaelic games – here's how to receive the alerts you want.
Source: Read Full Article