Justin Langer has endorsed the retention of the traditional Australian approach to the game after being named as the new head coach of the national team on Thursday.
Cricket Australia has given Langer a four-year deal to coach all three forms of the game after the former Test opener was judged as the "very clear standout candidate".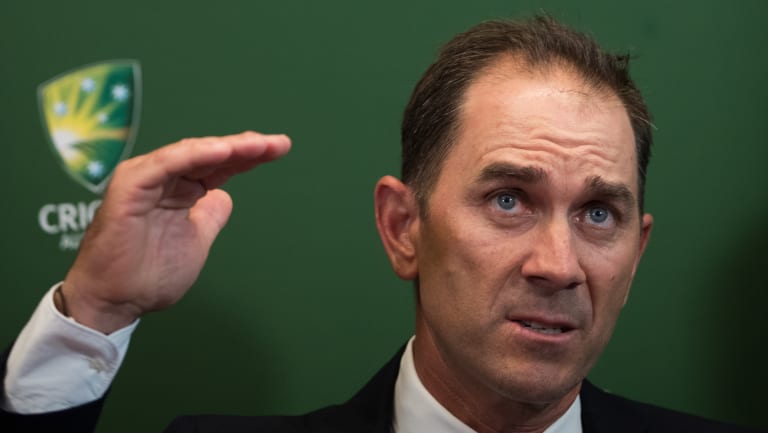 Justin Langer wants his players to be hard but fair.
"What I know is we should be very, very proud of our history of Australian cricket. We've been not only good cricketers but generally good people," Langer said.
"The public will be disappointed if we don't play hard competitive cricket.
"That said, we can also modify our behaviours. I was lucky to play with great competitors.
"We talk about Allan Border, Shane Warne, Glenn McGrath, Adam Gilchrist and Steve Waugh. They played hard but they were also outstanding people.
"We modify our behaviours a bit so that it's not angry or not over aggressive but we're still aggressive in the mindset that we play with the bat and the ball."
Langer believes sledging, or "banter" as he referred to, still had a place in Australia's playbook. He said there only two instances in his long career where it had crossed the line, one of which was West Indies batsman Ramnaresh Sarwan's barb to McGrath at a time when his wife Jane was ill.
"We've always played hard. Some of the best banter is amongst each other to get the opposition thinking about other things," Langer said.
"Mental toughness is about being 100 per cent focused on the next ball. If you're worrying what you just said to me there's a distraction.
"We know all know what the acceptable behaviours are. There's a difference between the competitiveness and aggression and we have to be careful with that."
Asked who was responsible for where the line was drawn, Langer said: "Everyone knows the difference between right and wrong, that's simple.
"We get taught that from when you're a little kid from your parents, through school. If our players literally stick to that, right or wrong, they'll be OK, I think."
Source: Read Full Article