Former Test great Mark Waugh is set to step down as an Australian cricket team selector after his contract ends before the 2018-19 summer.
Waugh was appointed to the national selection panel in 2014 and is the selection chairman for the Australian Twenty20 side.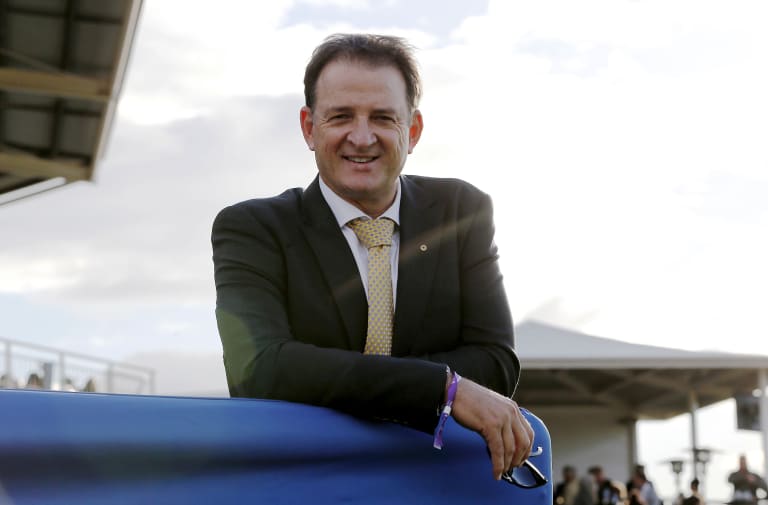 Mark Waugh is stepping down as an Australian selector.
Cricket Australia confirmed his departure on Tuesday.
As the T20 chairman, Waugh will tour with the Australian side to England and Zimbabwe for internationals in June and July, but that will be his final tour with the national team as a selector.
Australia will play five one-day internationals and one T20 in England in June, before a two-match T20 series in Zimbabwe.
"I firmly believe Australian cricket has a wealth of talented players in its ranks right now," he said in a Cricket Australia statement on Tuesday.
"I look forward to watching the team continue to go from strength to strength in the years to come."
Over the past few years Waugh has been a commentator on the Big Bash on Channel 10, but has now joined Fox Sports after the pay TV provider signed a deal for the broadcast rights to Australia's international matches last month.
It has been reported that Waugh will have a full-time on-air role in commentary with Fox Sports, with the thinking that he would be unable to be both  a selector and fulfil his new commentary duties. Waugh is expected to call all forms of cricket in his new role.
Cricket Australia will now be looking for a new selector at a time of upheaval for the sport.
CA only earlier this month appointed Justin Langer as coach for the men's national team coach after Darren Lehmann stepped aside after the ball-tampering scandal in South Africa. Tim Paine was also given the national team captaincy, with both Steve Smith and David Warner suspended for 12 months over their role in the saga.
The governing body is also set to launch a cultural review, which was put in place after the events of the Test series against South Africa, which was marred by several unsavoury clashes before the ball-tampering incident in Cape Town.
with AAP
Source: Read Full Article