Boyd Cordner chose not to wear a black armband. He's never been one to make a fuss.
Few people outside the Sydney Roosters would have been aware their co-captain made a quick trip to Newcastle last week to farewell his uncle.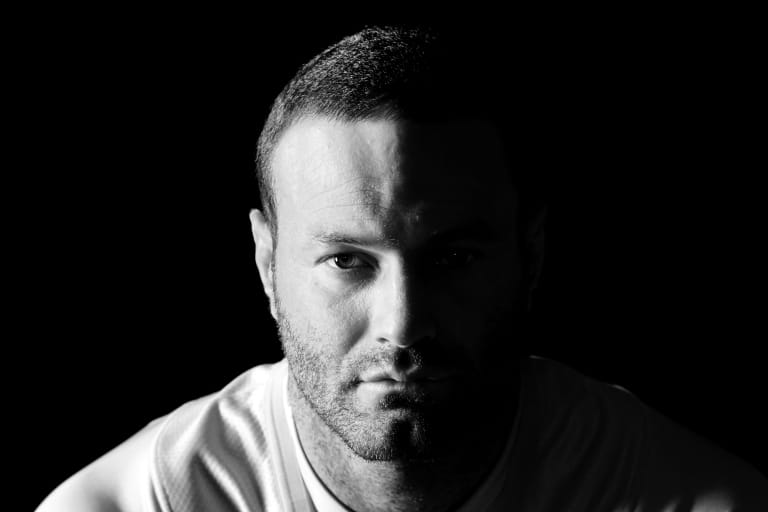 Strong, silent type: Boyd Cordner.
Greg Cordner was just north of the Stockton Bridge last month when he tragically lost his life in a horrific four-car pile-up. He was just 57. He was two years older than Boyd's father, Chris.
As Cordner told Fairfax Media: "The news rocked the family. We're a tight bunch. He was in the wrong spot at the wrong time.
"To see my dad upset, and obviously my nan, who I lived with for most of my childhood, it was a hard time for the family.
"It was a beautiful send-off at the funeral. A lot of people turned up.
"I didn't wear an armband last week. I knew what I was playing for.
Big blue: Blues captain Boyd Cordner celebrates victory in game II in Sydney.
"He was a Roosters supporter. I don't know if he was an avid one before I started playing, but every time he played golf he'd wear his Roosters polo. Him and his mates would play at Tanilba Bay Golf Club, have a few beers and watch me play.''
Cordner had a big qualifying final to prepare for against Cronulla, but he was never going to disappoint his family.
He has that same fierce loyalty for his teammates. It explains why he is so loved at the Roosters, as well as in the NSW and Kangaroos set-ups.
Even greats from arch rivals South Sydney have a soft spot for the Roosters skipper.
How else do you explain Craig Coleman, who spilled plenty of blood for the Redfern club, but these days has a soft spot for Penrith where his son plays, wishing Cordner all the best while we were chatting in a cafe underneath Allianz Stadium on a sunny Friday afternoon.
No subject was off limits for Cordner.
He politely asked that we not go overboard with the line of questioning about his uncle out of respect for his father and family.
The same rule applied about his partner, Jemma Barge, who has given him so much happiness away from the field the past six months.
'Really happy': Boyd Cordner with Jemma Barge at the Brad Fittler Medal awards.
"We met through mutual friends at a bar, we got chatting, we went on a few dates, and I was lucky enough to get a few more dates,'' Cordner says.
"It's been easy. That's when you know it's good. I'm really happy. She's got a lot of drive and inspires me as well.''
Cordner continues to inspire and lead, too.
Kangaroos coach Mal Meninga can do no wrong with Cordner or Greg Inglis replacing Cam Smith as skipper for next month's Tests.
It must feel like an eternity ago when Cordner first arrived in Bondi, as a 16-year-old from the tiny NSW coastal town of Old Bar, just east of Taree.
Roosters teammate Mitch Aubusson remembers it well.
"Freddy [Fittler] brought him in and said he's got this kid from Old Bar, and how he was going to do some tackling drills with us,'' Aubusson recalls.
"He's then picked up Willie Mason and dropped him on his head. He was only 16. Everyone stood back and went, 'wooooow'. I think 'Mase' was playing for Australia at the time. For a kid that young to do something like that, we knew he'd be special.''
Cordner is one of the true workhorses in the game.
Finishing on top: Boyd Cordner and Jake Friend hold the J.J. Giltinan Shield after claiming the minor premiership.
Before he lobbed at the Chooks, Cooper Cronk knew all about Cordner's work ethic from their time together in the green and gold.
"He's an action-led guy,'' Cronk says. "He's inspirational the way he picks himself up off the canvas, takes the tough carries and makes the tackles he needs to.
"It's the reason why he's the captain of the Roosters, NSW and will possibly captain our country.
"Whether he's playing in round 22 for the Roosters or for NSW in a decider, his last carry is always as strong as his first. I know because I was a guy he ran at a lot – I had to close my eyes, grit my teeth and throw myself in front of him 20 times a game.
"If you watch he gets back on tackle two or three on the kick return to cart the ball forward to generate quick momentum for our team.''
Because of the World Cup, Cordner's pre-season lasted just three weeks coming into this much-hyped year. He knew he was returning to a club that had recruited superstars Cronk and James Tedesco.
Cordner was great mates with Mitchell Pearce, the popular Rooster forced out the door and up the M1 Motorway to Newcastle to make way for Cronk.
Proving his loyalty again, Cordner declared Pearce ''one of the best footballers I've ever played with''.
He's then picked up Willie Mason and dropped him on his head. He was only 16.
Cordner, however, also has a huge respect for Cronk – and Tedesco – who are the two recruits that have the Roosters deserved favourites for the ultimate prize.
Cronk leads on and off the field. He's a professional.
Cordner says Tedesco has grown again since the Origin series win this year.
So, surely this title is the Roosters to lose, right?
Cordner takes a sip of his small latte (yes, the Bondi boys really do drink lattes) and quickly plays down the hype.
He knows about their record in the preliminary finals.
The Roosters lost in week three of the finals in 2014 against Souths, then Brisbane in 2015, then again last year to the North Queensland Cowboys. Cock-a-bloody-doodle-do.
It's an easy statistic to forget. Cordner certainly hasn't.
"We've been in this position before," he says. "I know you want an answer about how it would feel to be the premiership captain, but there's no way I'm going off too soon.
Try blitz: Boyd Cordner crosses on a red-letter day for the Roosters against Manly in the regular season.
"We could have won all those games.
"In 2014, we started red-hot, we scored two quick tries and things were looking well. We went in at half-time and then lost our way.
"We still had the same side as the year before when we won it. It wasn't complacency. Souths had a really good team and we didn't execute. They went on to win the grand final, and won it convincingly.
"The following year we had some big injuries with Pearcey and Jared [Waerea-Hargreaves] with his ACL. We went through that season strongly – we won something like 12 in a row – but they scored with their first touch.
"Then last year we were leading with 15 minutes to go.
"The experience of the past few years will drive us more. We've also been able to add a lot of experience and strike in key positions.
"We're under no illusions how hard it will be.''
The Roosters enjoyed the week off. Cordner was happy to sit at home and watch their next rivals thrash it out on Saturday night.
Cordner will be ready. He'll be the one leading by his actions. Not that he wants any fuss made about him.
Source: Read Full Article