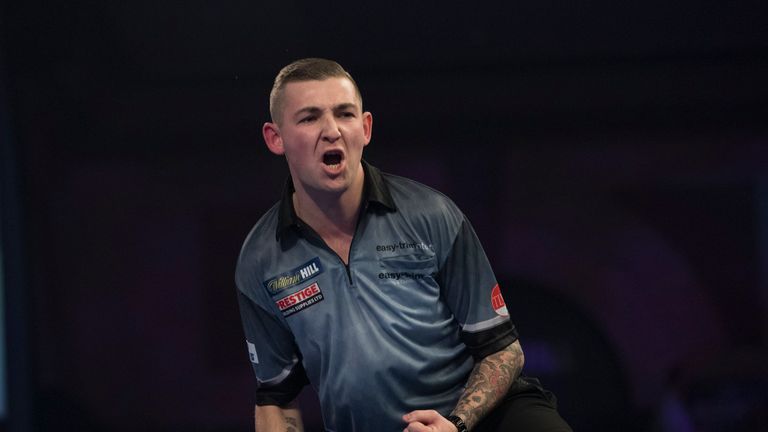 Nathan Aspinall admits losing his pro card was the best thing that could have happened to him after reflecting on his sensational UK Open win at the weekend.
DOWNLOAD THE LATEST EPISODE OF THE DARTS SHOW PODCAST
Aspinall, who entered the weekend ranked 34th on the Order of Merit, became the first player ranked outside the top 32 to win a televised ranking event since 2012 and just the second player in PDC history, after Colin Lloyd, to win a televised tournament with a 170 finish.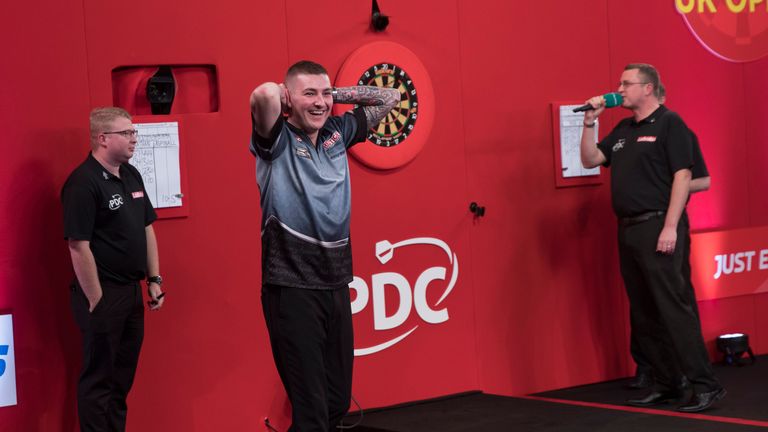 The win saw the 27-year-old rise to 11 in the rankings and capped an incredible turnaround in his career after being forced to win back his Tour card at the start of last year.
Speaking exclusively to the Sky Sports Darts Show podcast, he said: "I had my card in 2015. I was still working and I wasn't good enough, to be honest, and lost my card and then didn't win it back.
"It was probably the best thing that could have happened to me because it gave me my hunger back. I realised how much I wanted to be a pro darter, and I worked so hard on my game to win my card back.
"When I had my card the first time I took it for granted and thought I'd made it. I got a bit lazy. I had to lose it before I could realise how much I wanted it. You need that hunger and I got that back when I lost it."
Aspinall, who reached the World Championship semi-final in December, admits he was desperate to build on that performance at Alexandra Palace, although he did not expect to be a major champion so soon.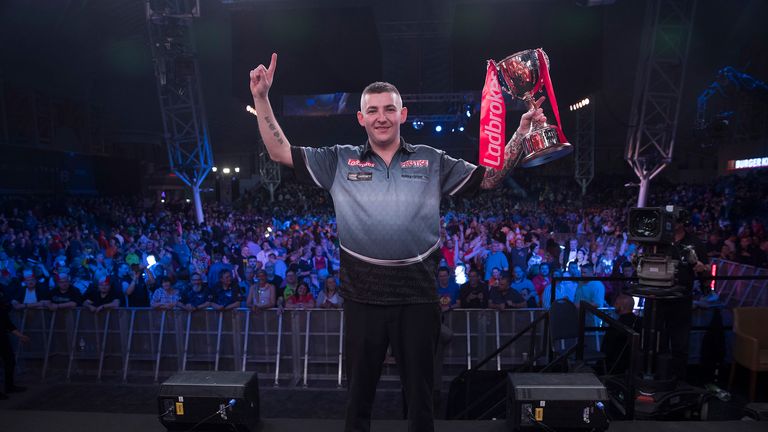 "I had a good run at the worlds and it was all about backing that up," he said.
"I didn't want to be a one-shot pony, a lot of people have done well at the worlds or big tournaments before and never really backed it up and that was my big aim coming into the year, to qualify for major tournaments, and my first one back since the worlds and I won it! So I couldn't have really got off to a better start.
"I've always believed I had the game to do it but did I think it would happen in my second year as a pro? No. But it has happened and I have to grab that with both hands and kick on."
Don't forget to download, subscribe and rate the latest episode of The Darts Show podcast – and you can also find them all On Demand.
Source: Read Full Article