Optus Stadium chief executive Mike McKenna feels the venue has been unfairly blamed for a spate of injuries that have occurred there.
The new $1.6 billion Perth venue has received plenty of criticism over the perceived hardness of the ground, with Sydney coach John Longmire even blaming the surface for Lance Franklin's heel injury.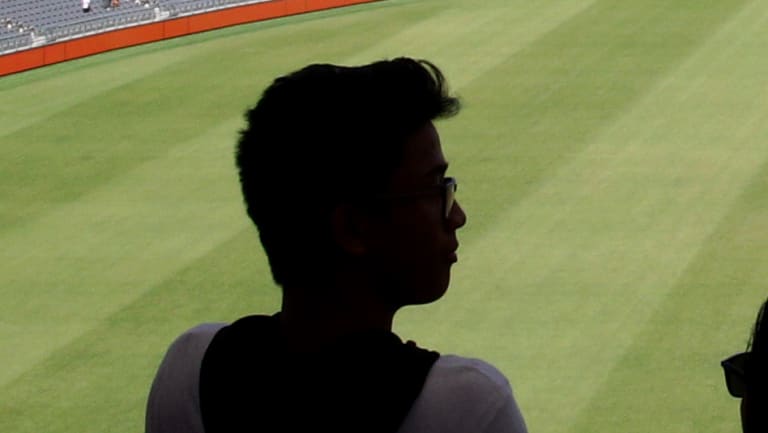 The new $1.6 billion Perth venue has received plenty of criticism over the perceived hardness of the ground.
Franklin may miss a second successive week in order to give his bruised heel more time to recover.
Eagles duo Liam Ryan (ankle) and Daniel Venables (ankle), Geelong pair Nakia Cockatoo (knee) and Gary Ablett (hamstring), and Fremantle's Brad Hill (knee) and Michael Walters (knee) are among the players to have suffered injuries at Optus Stadium.
Eagles coach Adam Simpson has voiced concerns about the stadium's surface, saying his players are pulling up more sore than at other grounds.
In response to the growing concerns, stadium management are allowing the ryegrass to grow longer in a bid to soften the feel of the surface.
Teams have agreed not to train there over the next three weeks to help the ryegrass grow.
The turf already complies with AFL standards and McKenna said the ground itself shouldn't be blamed for the injuries.
"I do note that a couple of the injuries that have been discussed as injuries related to the turf, well players have landed on other players, and twisted ankles," McKenna said.
"I mean that happens all the time.
"I've got to say Buddy Franklin's injury – he had a terrific game that day. I'd say he did more damage to the turf than what the turf did to him with the way he played.
"And he went on to play pretty good football for another few weeks."
Port Adelaide will travel to Perth to take on West Coast at Optus Stadium on Saturday.
It's understood the Power will take into account the perceived hardness of the surface before deciding on the final make-up of their squad.
McKenna said the talk about the stadium's hardness could play into the hands of both Fremantle and West Coast.
"If that means opposition teams are thinking or double thinking their plans when they come to play the local teams, that's a good thing," McKenna said.
"If they've got in the back of their heads it might be different, then that's a good thing.
"Certainly Domain Stadium was different from what they were used to when they came here from interstate.
"We want this ground to be different in lots of ways to make sure we've got a home ground advantage for our teams."
Optus Stadium management has previously denied there is an issue with the ground's surface or hardness.
Source: Read Full Article