Wayne Pivac believes his knowledge of Welsh rugby gives him an advantage in succeeding as Wales head coach.
Pivac might have been born in New Zealand and served in the Auckland constabulary, but he has been immersed in Welsh rugby culture since taking over at the Scarlets in 2014.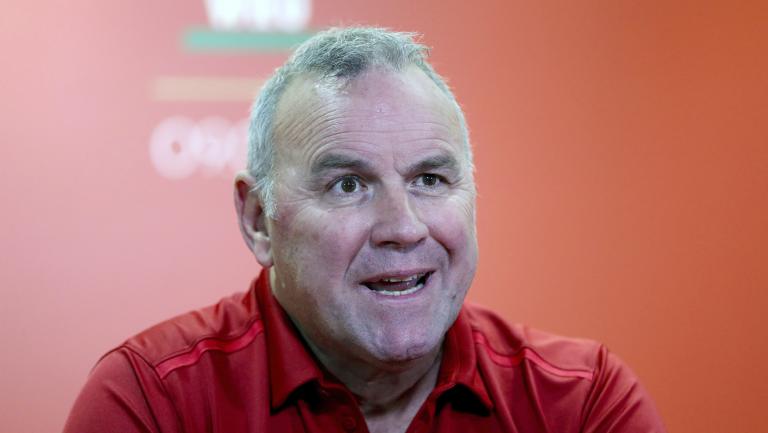 "I am obviously from New Zealand but I don't feel like an outsider": Wayne Pivac.
It was announced on Monday that the 55-year-old will succeed fellow Kiwi Warren Gatland after the 2019 Rugby World Cup in Japan, and Pivac expects to fit seamlessly into the position.
"I am obviously from New Zealand but I don't feel like an outsider," Pivac said.
"The biggest thing about putting myself through this process was that I have been living in Wales for four years.
"I felt more comfortable putting my name forward and I feel as if I am a Welsh coach."
Welsh Rugby Union chairman Gareth Davies said the process of finding Gatland's successor dated as far back as Wales' tour of New Zealand in summer 2016.
Gatland told the WRU in November 2015 that he would be leaving after the 2019 World Cup, and Davies said "around 10 to 12 names" had found their way on to Wales' original short-list, including that of Pivac.
Davies revealed a respected figure in New Zealand rugby had told him on that trip that he knew "leading players who had played under (Graham) Henry, (Steve) Hansen and Pivac – and who rated Pivac the best of the three".
In the wake of that trip, Pivac turned the Scarlets from also-rans into a genuine force both at home and abroad.
PA
Source: Read Full Article