Capital Football boss Phil Brown says there's "a lot more to be gained" aligning with the ACT government on facility development as a potential relocation to Canberra's greyhound track threatens to become a political tug of war.
The government and Canberra Greyhound Club are at loggerheads over the racing ban which comes into affect on April 30.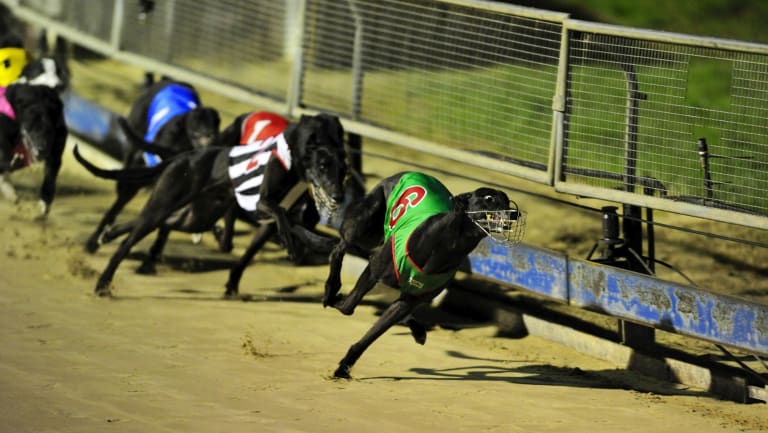 Greyhound racing in the ACT will be banned from April 30.
The greyhound club has a 50-year lease at Symonston, which doesn't expire until 2027, and officials want the track to be used while they fight for the ban to be reversed.
Greyhound club chairman Alan Tutt has been in talks with Capital Football chairman Mark O'Neill and his directors over the past five months about building a soccer facility at the track.
They are set to meet again this week ahead of the final greyhound race meeting in the capital – the Canberra Cup – next Sunday.
But Brown suggested Capital Football are keen to avoid becoming a political football between the greyhound club and the government and that they'd likely align with the latter.
"We've progressed with discussions with other organisations, specifically the ACT government, which makes a lot more sense, given the majority of fields that our clubs access are with them," Brown said on ABC radio.
"There's a lot more to be gained working with the ACT government around broader football and futsal facility development to ensure an increased access and quality of fields to service our ever growing sport."
Tutt has since spoken with O'Neill and confirmed talks would go ahead on Monday.
Tutt is worried with no racing at the track, the government will end their lease early and take back the land at Symonston.
He said there has been "zero consultation" from the government and revealed the club had already been contacted by a developer.
"This is a government who has the full awareness that land is getting harder to obtain for sporting activities by the day with all the development going up," Tutt said.
"Any empty land they will turn into units to make money. A land developer has already called us up trying to get a quote which is typical of the ACT government, no consultation.
"This Capital Football deal is one of the best things that could happen for Canberra sport and I'm confident our talks with Mark will continue to be positive moving forward."
Brown will meet with the Canberra's A-League expansion bid team this week with an expressions of interests deadline on May 24 fast approaching.
Source: Read Full Article