It's the things that people don't see with the Winx  winning streak that shows the pressure.
Punters marvelled at her 30th consecutive win in the Apollo Stakes at Randwick on Saturday, including Black Caviar's owner Neil Werrett. But only the privileged few like Werret    know  what it is like to feel that weight of expectation.
"You don't sleep for the nights leading in, at least I didn't,"  said Werrett, part-owner of Black Caviar, who retired unbeaten with 25 wins. "You just don't want to let anyone down  and, as the winning number grew, that become the biggest pressure for me.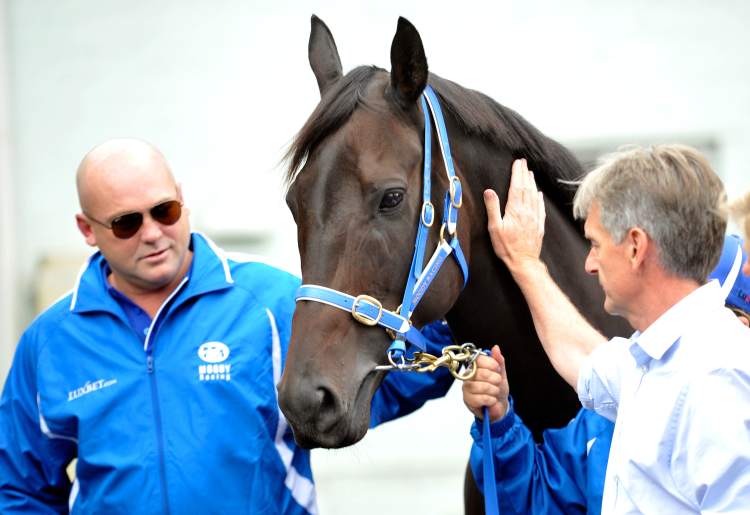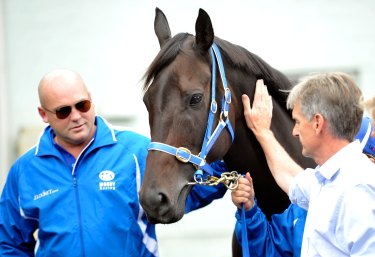 Pressure: Neil Werrett, right, and trainer Peter Moody with Black Caviar after announcing her retirement.Credit:joe Armao
"With Black Caviar we knew we had a great horse, but you always knew something could go wrong. Luckily for us it never did.
"I have spoken to [Winx's owners] Peter and Patty about it and trying to enjoy it. But you can't. There is a lot of pressure and it's more relief when they win again."
As Black Caviar was being celebrated at Flemington with the Lightning Stakes carrying her name, Werrett watched the horse that broke her winning streak record.
"It brings a lot of memories, watching Winx," Werrett said. "She is a great horse, and seeing all the flags and the way people get behind her is exactly what happened with Black Caviar.
"The way she does it is so exciting and, like everyone else, I get excited whenever she races. I just hope the streak keeps going like everyone."
Winx has surpassed Black Caviar in many ways but will never have the record of being unbeaten in 25 starts. Black Caviar beat 43 winners of group 1s in her career. Winx was up to 70 as she started her final preparation.
Her win in the Apollo Stakes was her 30th win since being beaten in the Australian Oaks 2015, her 34th overall, and kept her record of never having her colours lowered by a male. Only 11 horses have beaten the grand mare in her career, with five of those group 1 winners.
The horses to have beaten Winx are First Seal, Adrift,  Slightly Sweet, Peggy  Jean, Onemorezeta, Mossfun, Supara, Amicus, Fenway, Thunder Lady and Ballet Suite.
Source: Read Full Article