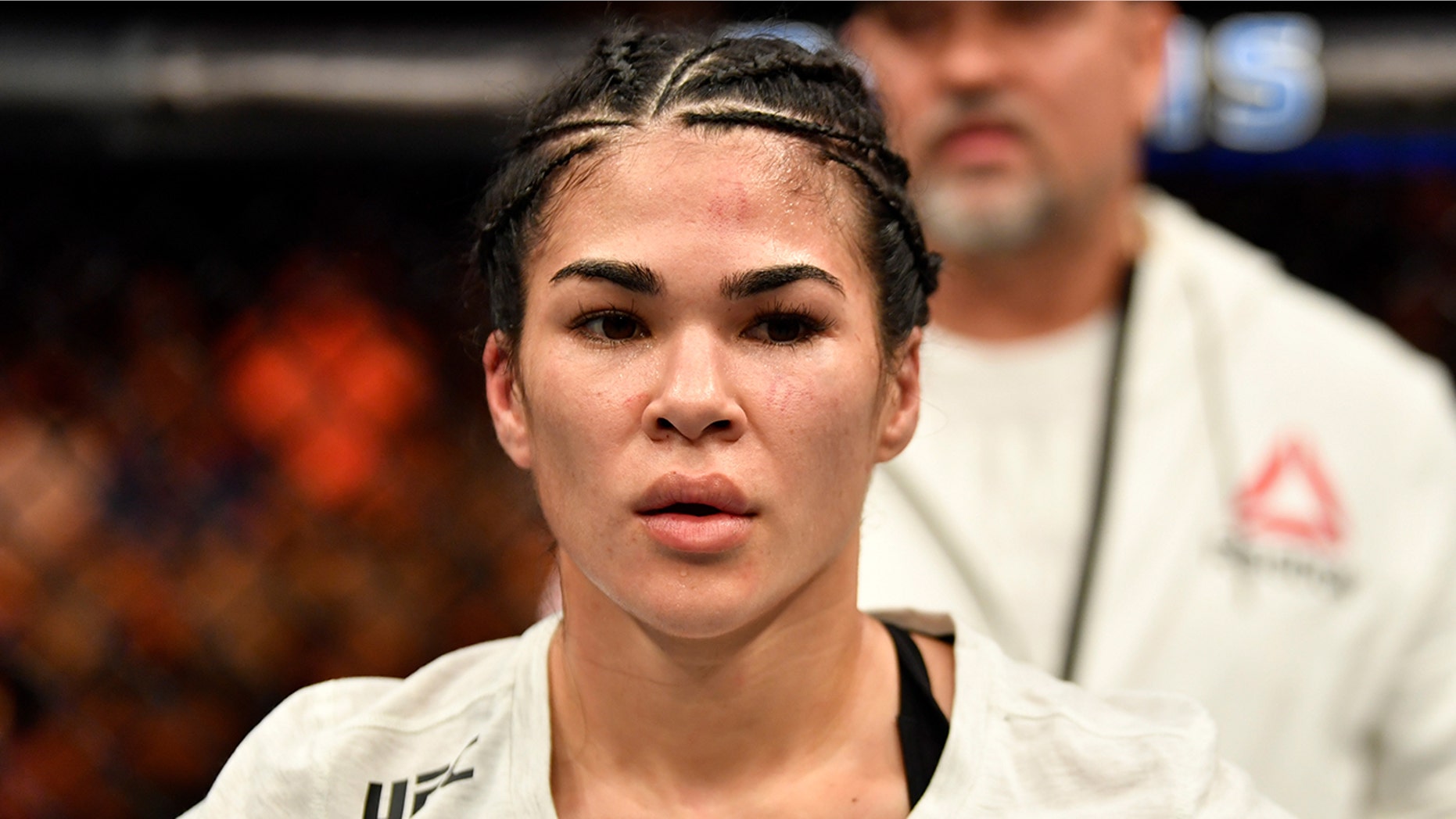 Rachael Ostovich may miss her upcoming fight after having her orbital bone broken.
(Photo by Jeff Bottari/Zuffa LLC/Zuffa LLC via Getty Images)
Authorities in Hawaii have launched an investigation after UFC fighter Rachael Ostovich suffered a broken orbital bone in an assault on Sunday — about two months from a major upcoming fight — according to multiple reports.
Ostovich was in Honolulu when she was attacked, sources told TMZ. Honolulu police did not identify the victim or the attacker, but sources told MMA Fighting the female victim was Ostovich and the male suspect was her husband and fellow MMA fighter Arnold Berdon.
Honolulu police launched a second-degree assault investigation into the incident which involved a "27-year-old female victim and a 27-year-old male suspect," spokeswoman Sarah Yoro told MMA Fighting. No arrests have been made in the incident.
"The victim suffered head injuries and was treated at a hospital," Yoro told the MMA-centric blog.
Ostovich, 27, was hospitalized with the facial injury and later released, according to ESPN.
"A very unfortunate incident occurred Sunday night with Rachael Ostovich that ended with her suffering a fractured orbital and other injuries," Ostovich's management team said in a statement.
"As a result of these injuries she will not be able to compete in her upcoming bout with Paige VanZant on January 19th. Rachael is now home from the hospital with her family and will be going back for further check ups on her orbital. The family would like to ask for some privacy as they sort through this matter. We would like to thank the UFC for all their support on this matter as well as the fans and media for your concern.
The up-and-coming flyweight competitor was set to take on VanZant on UFC's first ESPN+ event on Jan. 19 at the Barclays Center in Brooklyn, N.Y. It's unclear whether she will go on to have the fight.
Source: Read Full Article