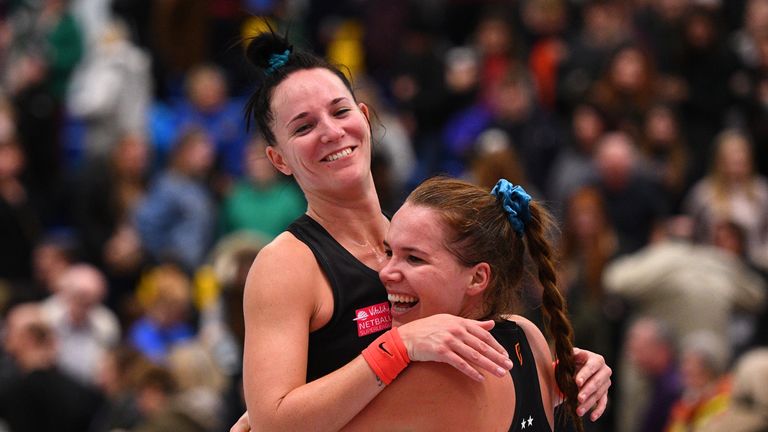 Shadine van der Merwe is "looking forward to the challenge" of Suncorp Super Netball after joining the Adelaide Thunderbirds. for the remainder of the 2019 season.
The South African defender has been announced as a permanent replacement player for Beth Cobden.
Cobden was part of England's victorious Commonwealth Games winning squad last April but suffered a second ruptured ACL in two years against the Melbourne Vixens in Round 3.
Van der Merwe joins the Australian side after enjoying a stellar season with Surrey Storm in the Vitality Netball Superleague.
"Stepping into that wing defence position, it's big shoes to fill, especially after Beth got the injury, so for me stepping up I need to be there 110 per cent and just give my all," the 26-year-old said, who has also been selected for South Africa's Netball World Cup campaign.
So proud of you, so happy for you. Now go and do what you do best ??? https://t.co/a6cnYA5yac
"I think having international experience playing against some of the best wing attacks in the world is a positive point for me.
"I'm super excited to be the left hand [to Layla Guscoth and Shamera Sterling] because I know they're doing so well, and they are two talented players," added the South African international.
"I'm looking forward to the challenge and opportunity to take the court with the Adelaide Thunderbirds."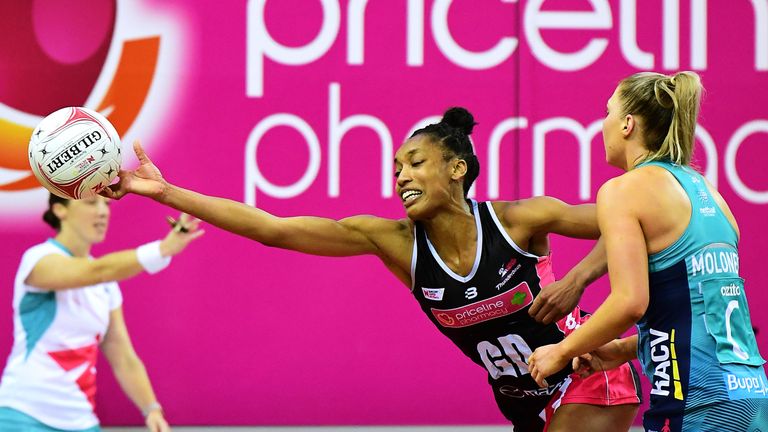 The defender's new side recently held-off the Queensland Firebirds for their second win of the season.
The 54-51 victory was a physical contest and sets them up well for their next encounter with Giants Netball in Round 6, an encounter that Van der Merwe is expected to play in.
"Shadine is one of the world's best up-and-coming specialist wing defenders and has current experience on the international court," Tania Obst said, head coach of the Adelaide Thunderbirds.
"She also comes with experience against current Suncorp Super Netball wing attacks so we'll be looking to dig into her knowledge as well on some of those players."
Source: Read Full Article