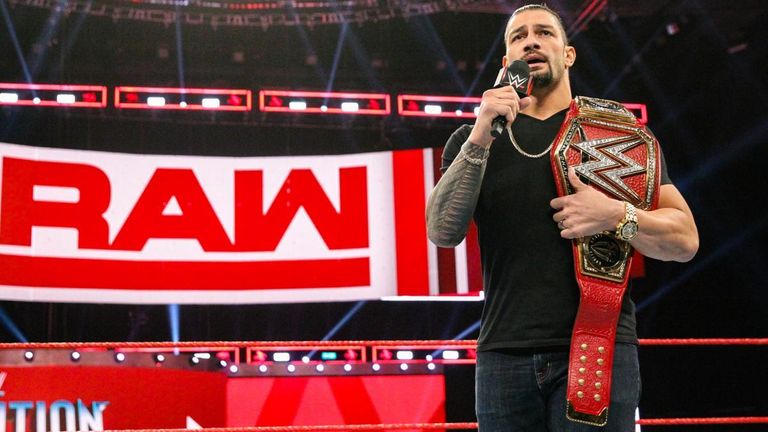 Stephanie McMahon has paid an emotional tribute to Roman Reigns after he opened up on this week's Monday Night Raw with the shocking announcement that he would be relinquishing the Universal Championship as he enters his second battle with leukemia.
The 33-year-old told a stunned Providence audience – and millions of viewers worldwide – that he was first diagnosed with the disease 11 years ago, having been in remission as he rose to the top of the WWE.
In his speech announcing the news, Reigns said he would take any prayers fans could send his way, but he wasn't giving up and vowed to be back.
Speaking to Sky Sports at WWE's New York Office, McMahon said: "It was a first-time-ever occurrence the we had Roman go in the ring on Monday Night Raw and announce he has leukaemia, and that he had had leukaemia 11 years ago and that it was in remission, but it's now come back. He just said 'look, my real name is Joe and I want to be a voice for change.'
"'I want to do this for positive not to make anyone feel bad. I want to let people know what I'm doing because I'm going to win and I'm going to kick cancer's butt'."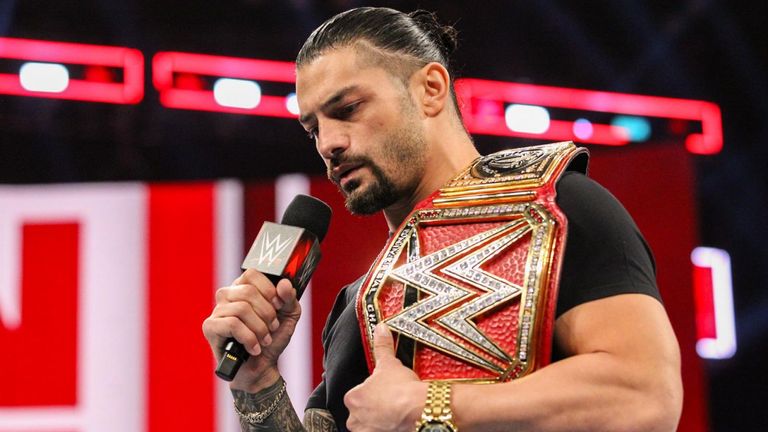 McMahon said: "It was a very inspiring, empowering and real moment for all of us.
"The outpouring of support from all of WWE has been incredible. What's most touching is some of the kids we'd worked with as part of paediatric awareness month, Roman had been part of meeting these kids and bringing them to the show, and they created a video for Roman, these kids – fighting cancer – saying 'you can do it Roman, we're in this with you, you can do this'."
An emotional McMahon said: "I have no doubt that Roman Reigns, Joe Anoa'i, is going to beat this again."
Reigns was scheduled to perform in a three-way match against Brock Lesnar and Braun Strowman in a headline match at WWE's Crown Jewel show on November 2 in Saudi Arabia. WWE announced later on Monday Night Raw that Strowman and Lesnar would go one-on-one at Crown Jewel to determine a new Universal Champion.
Source: Read Full Article