The 10 Most Expensive Things Christiano Ronaldo Owns
As one of the greatest soccer players of all time, Christiano Ronaldo has managed to achieve everything imaginable. From the Champions League to La Liga, the Premier League and countless other trophies, Ronaldo has done it all.
Because he is so talented and has been so successful in his career, Ronaldo has been able to earn an incredible sum of money, with the Portuguese soccer player being one of the richest athletes in the world.
RELATED: The 10 Most Expensive Signings In Real Madrid History 
With major endorsement and sponsorship deals, Ronaldo has become an incredibly rich man, and because of that he has been able to buy some very expensive things, and within this list, we will rank 10 examples of that.
Click the button below to start this article in quick view
10

Watches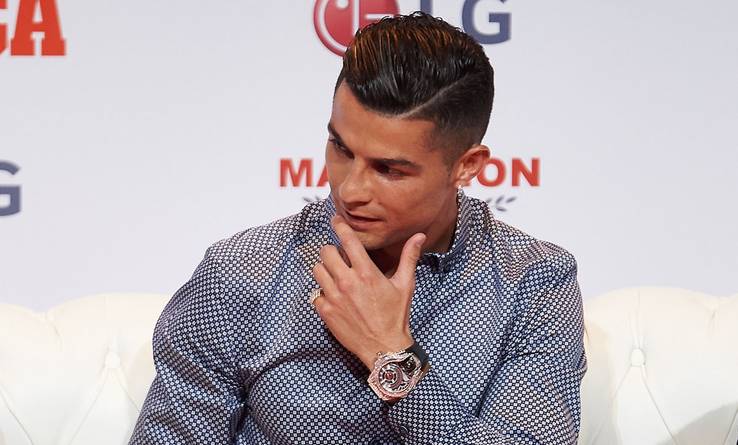 Most people own a watch; they're not only a fashion accessories but they're also useful in being able to know the time, yet most people's watches don't cost $1.8 million like Christian Ronaldo's does.
Ronaldo has a wide collection of watches, often showing them off during events off the field where he is able to dress up, which he did during his move to Juventus when he had a watch designed by Jacob and Co.
The watch was customized, especially for Ronaldo and featured 424 white diamonds, with the timepiece reportedly costing $1.8 million, a huge sum of money for a watch.
9

His Own Wax Model
This is not only an expensive item that Christiano Ronaldo owns, but it is also a slightly strange one, with Ronaldo actually owning a wax statue of himself, worth $25,000.
It might not be the most expensive item on this list, but simply for its uniqueness, it has to be included. Ronaldo first spotted the model in a Madrid museum, then hired the designer to make a replica.
The hair on the statue is natural, coming from India, with a stylist making sure it was perfect. Why he would want this or where he puts it is unknown, but it is a rather odd thing to own of yourself.
8

Fashion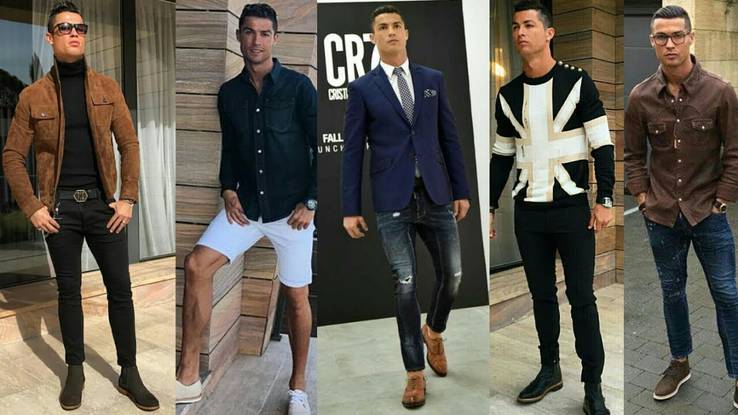 Onto a slightly less strange item now, or should we say items, as Christiano Ronaldo certainly has a wardrobe to be admired for any fashion lover out there, with incredible designer clothes that would make the Queer Eye team happy.
RELATED: 10 Most Successful Celebrity Clothing Lines 
Ronaldo is a good looking man, which is why he is often chosen for modelling shots and why brands constantly want to work with him, and a large reason for that is because of how he takes care of his appearance.
He is known for constantly touching up his hair and ensuring he looks his best, and purchasing the very best in fashion is part of that, regardless of the cost.
7

Cleaners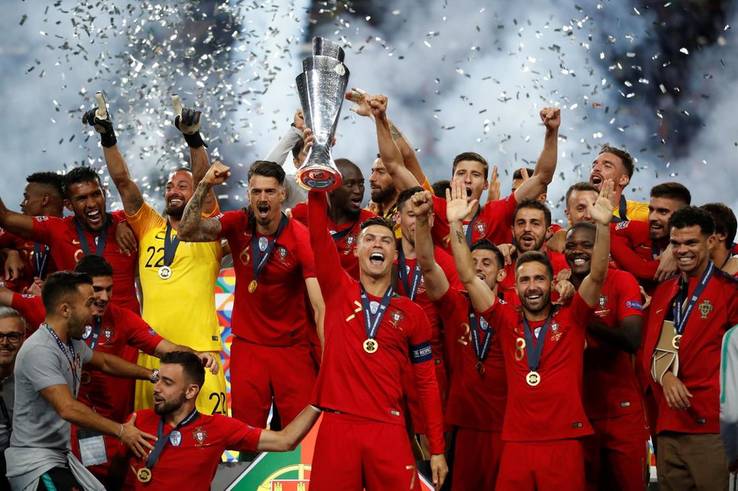 While this isn't something that Christiano Ronaldo owns, it is something that he pays for on a regular basis, having a cleaner to keep his houses looking fresh on a regular basis, ensuring that his luxury homes are always looking great.
Another role that his cleaners have is to actually keep his trophies looking fresh and clean, with the trophies constantly being polished and shined up so that they can look as good as possible in his cabinets.
It might not seem like a major expense, but when you own several properties that need to be maintained on a regular basis, things start to add up and need to be kept up.
6

Sneakers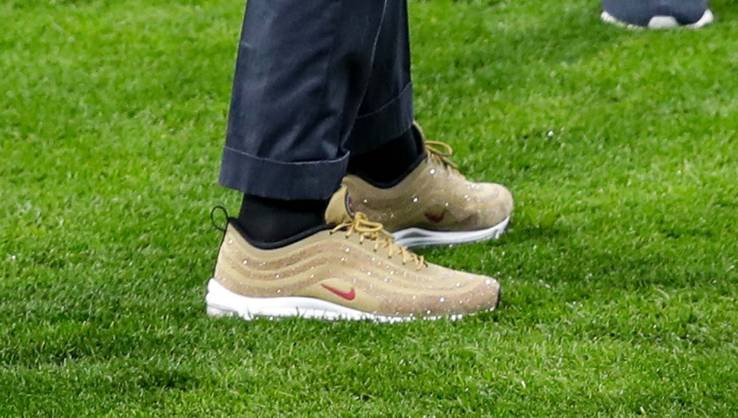 While he might not need to pay for any football boots, having secured a lifetime deal with Nike that will see the company provide Christiano Ronaldo with the latest and greatest boots available, he does need to purchase himself new trainers.
RELATED: The 10 Highest Paid Players In MLS, Ranked By How Much They Make 
As we previously mentioned, Ronaldo is a big fan of fashion and that certainly extends down to his shoes, with Ronaldo having a vast collection of shoes and sneakers, all of which set him back a pretty price.
The talented forward certainly doesn't have a problem in purchasing the latest sneakers possible, especially limited edition trainers which help him stand out even more.
5

Fine Wine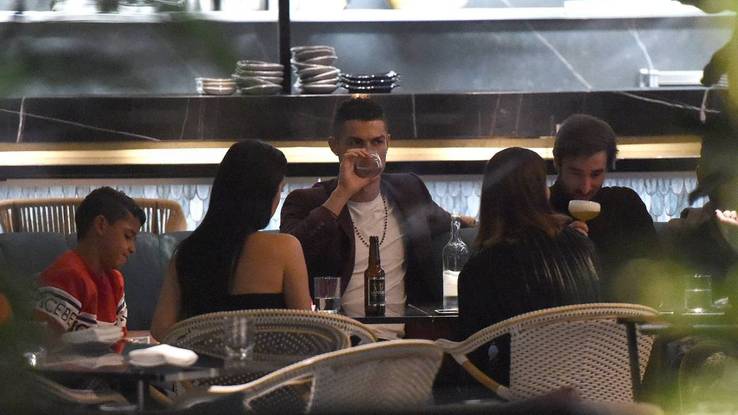 Christiano Ronaldo doesn't seem to have any issues in purchasing expensive items, with money being no object for the world-class soccer star, which is why he had no problem splashing $27,000 on two bottles of red wine.
Ronaldo was in the famous, Scott's in Mayfair, London when he bought two bottles of the most expensive red wines in just 15 minutes, sharing it with the table which shows that money isn't too much of a problem for him.
RELATED: 10 Used Luxury Items That Hold Their Value
Very few people are able to splash out such a large amount of money on a couple of bottles of wine in a short time, but when you're a millionaire it becomes less of an issue.
4

Car Collection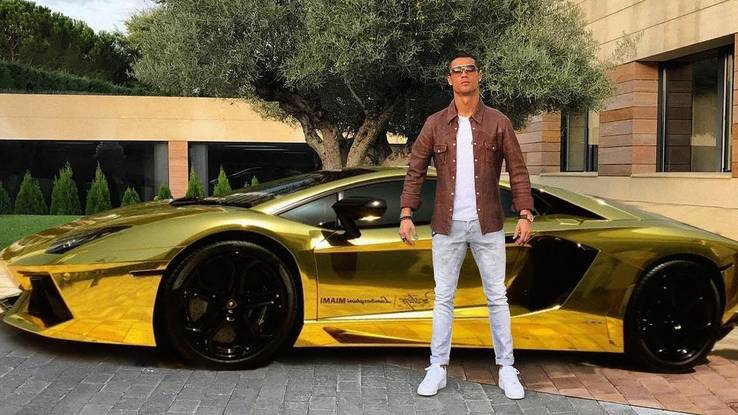 As well as having a massive love for all things soccer, Christiano Ronaldo is also a well-known car enthusiast, having a wide collection of vehicles to choose from in order to get from his home to training.
Ronaldo owns a Lamborghini Aventador, which is a superb sports car, but that is only the beginning of his collection as he also owns a Bentley, a Porsche, a Mercedes, and a Bugatti, making his garage be one to be envious of.
Ronaldo is clearly not just a fan of speed on the pitch, but also off of it with those purchases, owning some of the fastest, and most expensive cars on the market right now.
3

The Most Expensive Car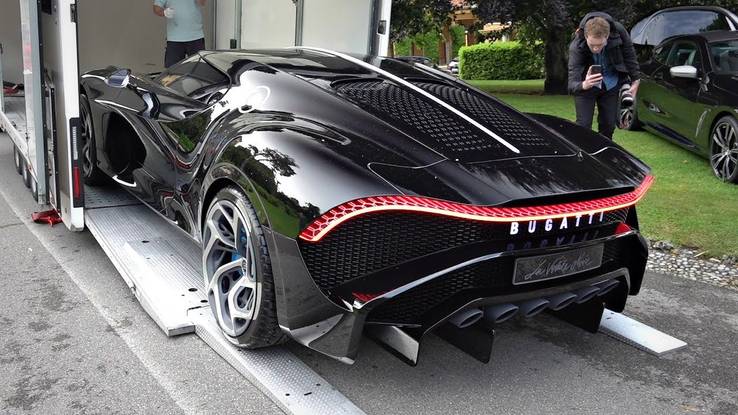 Speaking of his car collection, there is one car in particular that deserves attention all on its own, with the Juventus star owning the Bugatti La Voiture Noire, which is actually the worlds most expensive car.
Setting him back a sizeable fee of $18 million, the Bugatti is certainly one of the most expensive items that he owns and is a car that he will likely treat very carefully, with this being a prized possession.
RELATED: The 10 Most Successful Kit Sponsorships In Soccer History, Ranked
This one-off model was picked up by a 'secret' buyer, that turned out to be the soccer star, who quickly made news all around the world for owning such an amazing vehicle.
2

Various Properties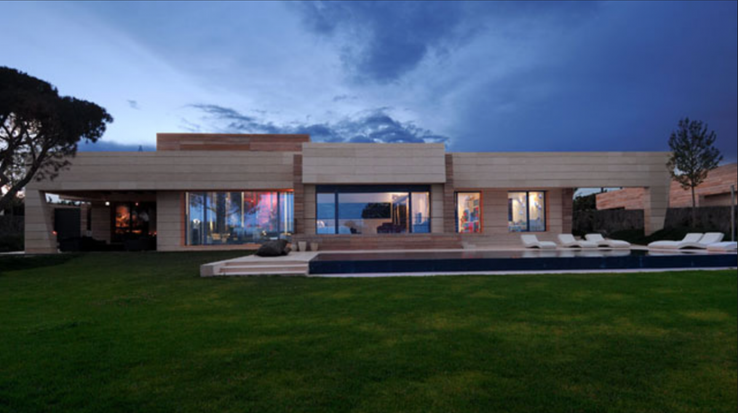 It shouldn't come as a surprise that a multi-millionaire athlete owns several different properties, especially one who has moved around several times in his careers due to various transfers.
Christiano Ronaldo currently owns a villa in La Finca, Madrid, which is worth $7.1 million, although it is unlikely he will be keeping that in the long term considering he now resides in Italy.
However, Ronaldo also has an apartment in Manhattan's Trump Towers, which is worth $18.5 million as well as an apartment in Lisbon, Portugal, with Ronaldo having some very impressive properties.
1

A Super Jet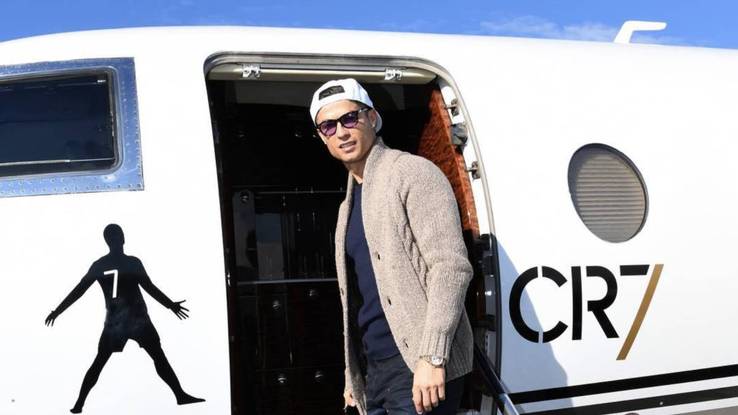 Topping the list of expensive things Christiano Ronaldo owns is his very own private jet, which is worth around $32 million and is capable of holding over a dozen people on any one flight.
His Gulfstream jet really is the pinnacle of luxury and class and shows just how hard he has worked throughout his career. Considering his fame, it isn't a surprise that Ronaldo would want to travel in this way and when you can afford to do it, why not.
This could be one of his secrets to success, with Ronaldo being able to relax and not worry about the hustle and bustle of busy airports and planes when he can simply use his own, choosing exactly who travels with him.
NEXT: The 10 Highest Paid Soccer Players On Earth, Ranked
Source: Read Full Article