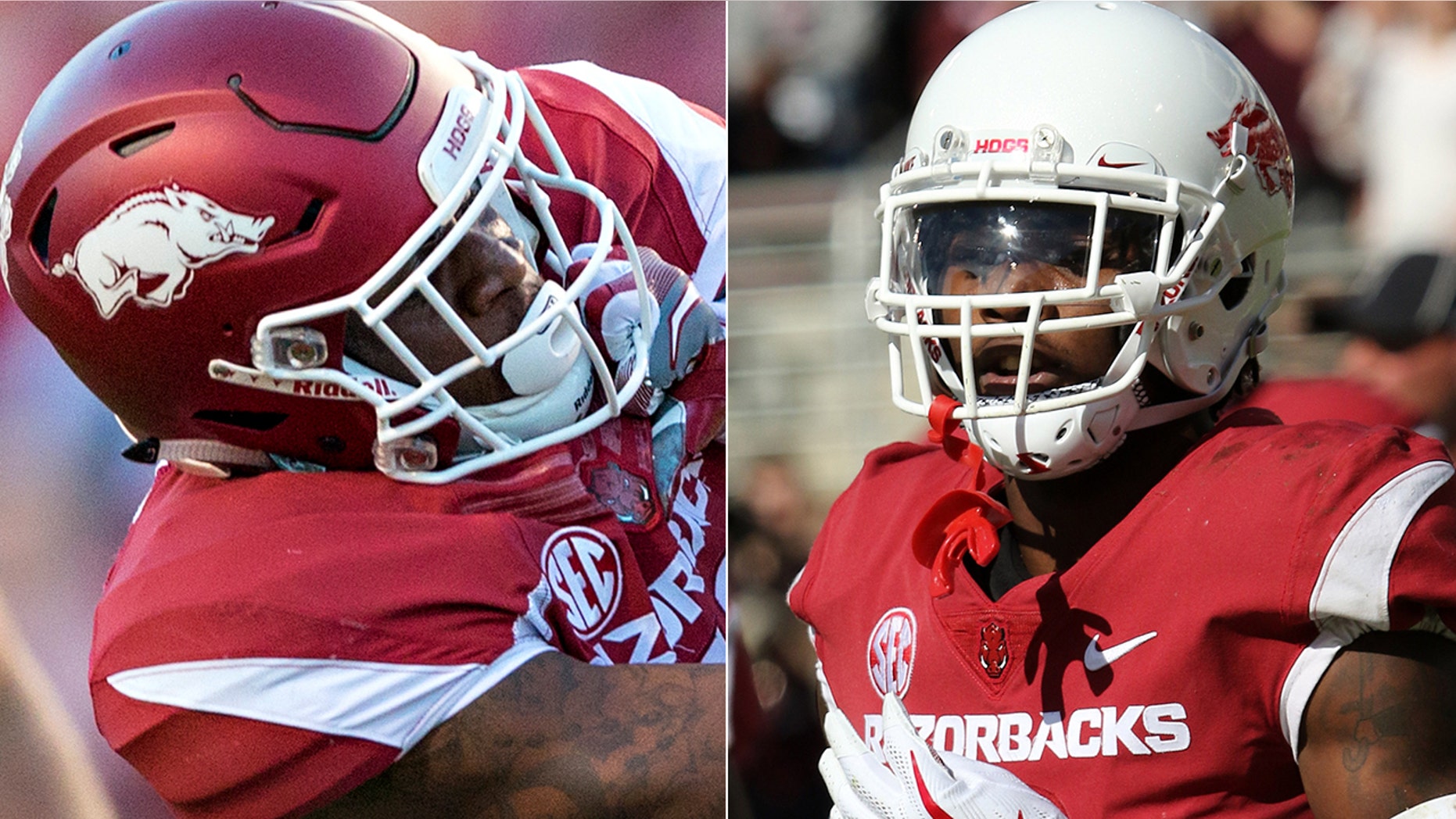 Ryan Pulley, left, and Kamren Curl were suspended for talking to the opposing team's cheerleaders before their game.
(Getty Images)
Two Arkansas football players were suspended Monday after they were spotted taking pictures with Mississippi State cheerleaders before their blowout loss over the weekend.
Defensive backs Kamren Curl and Ryan Pulley, two key members of the Razorbacks' defense, were spotted with the Bulldogs' cheerleaders by Razorbacks alumna and KARK-Channel 4 broadcaster D.J. Williams, the Arkansas Democrat-Gazette reported.
Arkansas coach Chad Morris called the incident "completely unacceptable" after the team lost 52-6.
Arkansas linebacker Dre Greenlaw said he didn't see anyone fraternizing with the opposing team's cheerleaders, but added that it wasn't "something I would do."
"Some people have got different focuses. Obviously, you could see this game we weren't in the right mindset," he told the Democrat-Gazette. "I just hope everybody considers the seniors for this last game and goes out there and plays with their all, and gives it their all."
Curl, a sophomore, and Pulley, a junior, played all 11 games this season. They will miss the final game against Missouri this weekend.
Source: Read Full Article