Dustin Poirier has said he will be "25 minutes" from "eternity" when the main event of UFC 269 begins tonight, as the American seeks to finally become undisputed champion of the world.
There is more than just 25 minutes between the 'Diamond' and immortality, however. Charles Oliveira will look to hang on to the UFC lightweight title as fiercely as he hangs on to opponents, with a remarkable 19 of the Brazilian's 31 wins having come via submission. That said, the jiu-jitsu specialist (31-8) has honed his striking skills in recent times, as evidenced when he knocked out Michael Chandler in May to claim the undisputed title vacated by Khabib Nurmagomedov last year.
Poirier (28-6), meanwhile, has only ever been interim champion, failing to unify the belts with Khabib two years ago, and he sees undisputed status as the one accolade left for him to achieve in mixed martial arts. Having beaten old rival Conor McGregor twice this year, Poirier is financially set up for life, but his hunger should match that of Oliveira, who has won nine fights in a row – with eight of those victories coming via finishes. Elsewhere, the co-main event sees Amanda Nunes defend her bantamweight belt against Julianna Pena, and the rest of the card at Las Vegas' T-Mobile Arena is stacked.
Follow live updates and results from UFC 269 below.
UFC 269
Here's our main event preview for UFC 269. It begins with a look back at the night Dustin Poirier became interim UFC lightweight champion in April 2016.
Six times, Dustin Poirier slapped the heavy gold belt around his waist. Just to check it was real.
Stood in the middle of the Octagon, the heat of the arena lights sweltering around his head, his face was a canvas shimmering with sweat yet – somehow – simultaneously dulled by bruises. Tears streamed into the cuts under his eyes.
The American's chest was raw, a patch of stinging skin highlighting the words inked upon it: "Parker Noelle", the name of Poirier's young daughter.
"I feel like I'm in a dream right now," a then 30-year-old Poirier told Joe Rogan and the enamoured crowd in Atlanta, Georgia.
"This is my belt. I earned this in blood, I paid in full. This is mine," Poirier continued, as if still raging against some spectral force. Somehow, it seemed, the energy expended moments earlier in his 25-minute war with Max Holloway was not all that the American had to give.
Full piece here:
Dustin Poirier cannot expect automatic inauguration against Charles Oliveira
Many fans see Poirier as lightweight champion in waiting, but current title holder Oliveira is as dangerous as they come
UFC 269
Next up, another exclusive interview.
We spoke to former UFC bantamweight champion Cody Garbrandt about his flyweight debut against Kai Kara-France this evening, as well as his friendship with cancer survivor Maddux Maple, and his three-and-a-half years without a win between 2017 and 2020.
"One thousand two hundred days of… lot of pain. A lot of soul-searching. There was a lot of good that came out of it, too, a lot of things that I had to change. And my son was brought into the world. I had some injuries that sidelined me for a while, so I got to spend time with him. Timing is everything. I was able to be there for the early months of his life, I learned a lot about being a father.
"I wouldn't change anything. I would go through it all again."
Full interview here: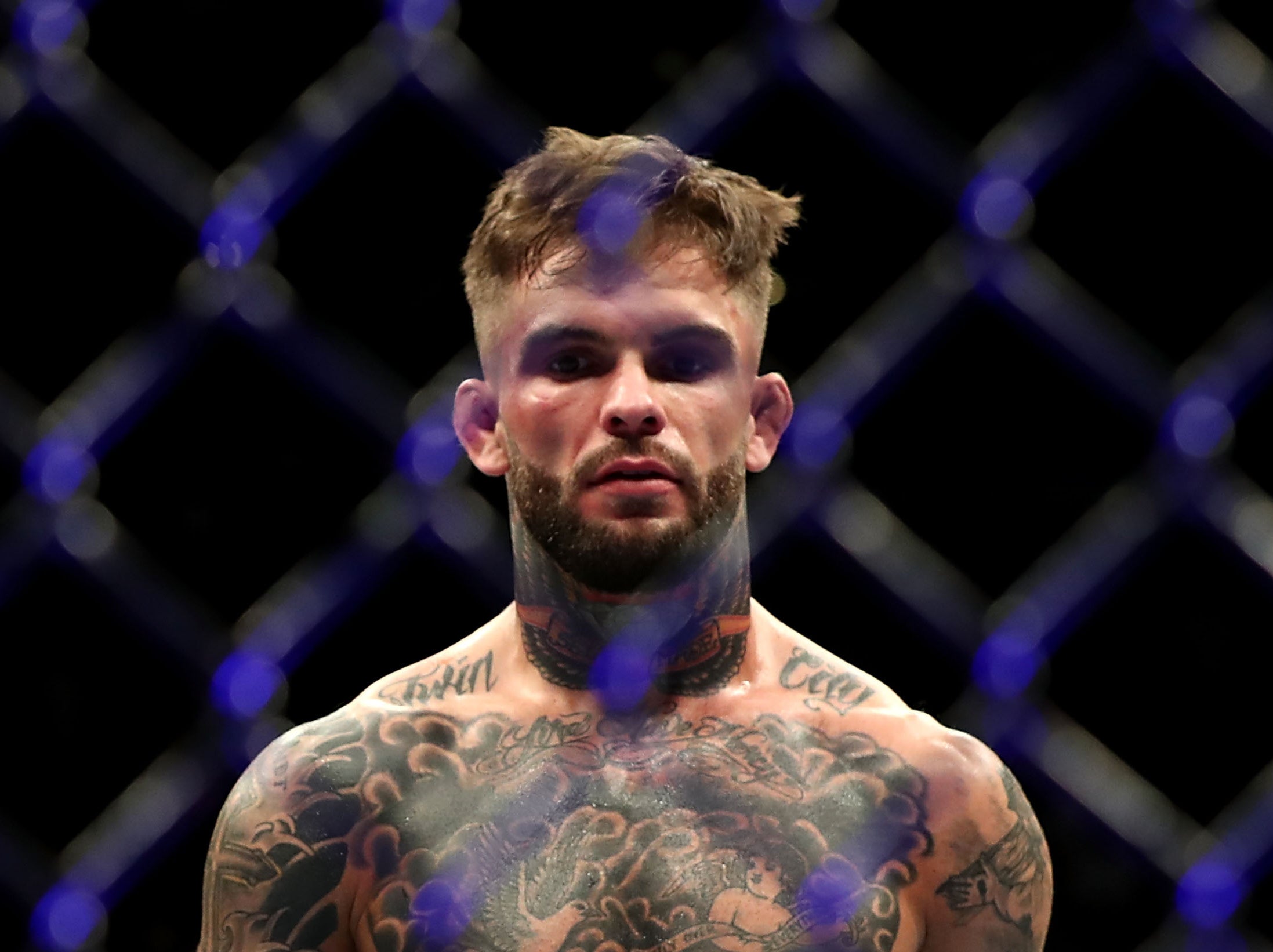 Cody Garbrandt: 'I went through 1,200 days of pain, and I'd do it again'
Exclusive interview: The former bantamweight champion has moved on from his losing streak and is ready to tackle a new division, starting at UFC 269
UFC 269
We've had have some cool UFC 269-related content for you this week. If you missed any of it, we'll be sharing it here across our next few posts.
First up, an exclusive interview with Julianna Pena, who challenges Amanda Nunes for the women's bantamweight strap in tonight's co-main event.
The American, a huge underdog this evening, told The Independent this week: "I'm not Nostradamus, I can't predict exactly how it's going to happen, but I predict a win.
"If I knock her out with my pinky finger, are you going to tell me it's wrong?"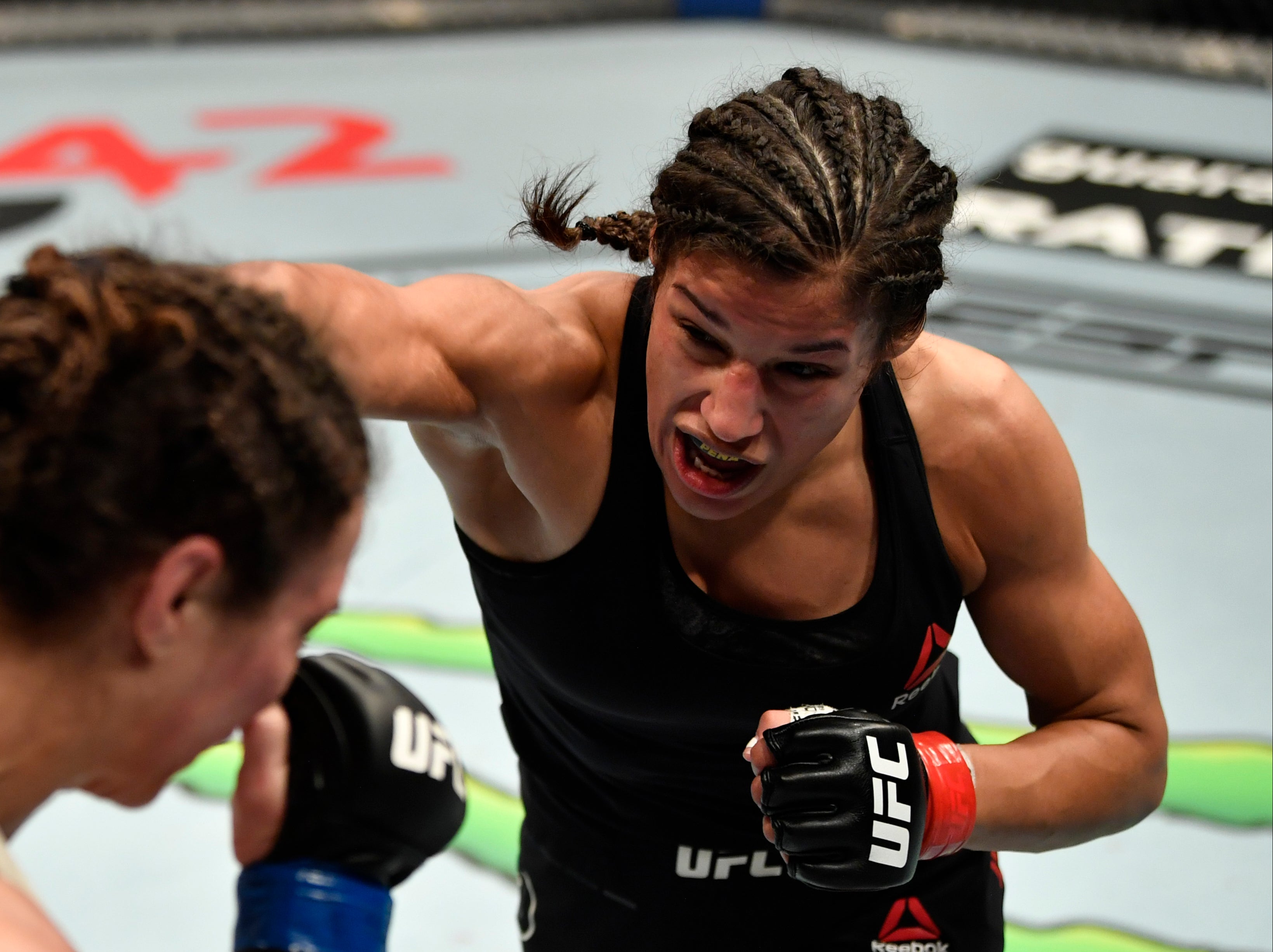 Julianna Pena: 'I'm not Nostradamus, but I predict a win against Amanda Nunes'
Exclusive interview: At UFC 269, bantamweight Pena challenges the consensus greatest women's MMA fighter of all time
UFC 269
The T-Mobile Arena in Las Vegas is the site of UFC 269 tonight, and the final big event of the year is expected to be one of the most intriguing of the last 12 months.
In the main event, Dustin Poirier faces lightweight title holder Charles Oliveira as the Louisianan attempts to finally become undisputed champion – having only ever won the interim belt.
In the co-main event, dual-weight champion Amanda Nunes puts her women's bantamweight title on the line against Julianna Pena, who will seek to end the Brazilian's 12-fight win streak, which dates back to 2014.
Elsewhere on the card, former bantamweight champions Dominick Cruz and Cody Garbrandt are in action – the latter making his flyweight debut – while the 135lbs division's rising star Sean O'Malley steps back into the Octagon.
There are also a number of other names to look out for and intriguing bouts set for UFC 269.
We'll have live updates all night.
Registration is a free and easy way to support our truly independent journalism
By registering, you will also enjoy limited access to Premium articles, exclusive newsletters, commenting, and virtual events with our leading journalists
{{#verifyErrors}} {{message}} {{/verifyErrors}} {{^verifyErrors}} {{message}} {{/verifyErrors}}
Already have an account? sign in
By clicking 'Register' you confirm that your data has been entered correctly and you have read and agree to our Terms of use, Cookie policy and Privacy notice.
This site is protected by reCAPTCHA and the Google Privacy policy and Terms of service apply.
Source: Read Full Article