An explosion at a college in Crimea has reportedly killed at least 13 people and injured dozens, in what Russian counterterrorism officials suspect is a terror attack.
Interested in
Russia?
The explosion occurred at a state polytechnic college in the Black Sea city of Kerch on the eastern side of Crimea. Initial reports suggested it was a gas explosion, but Russia's National Anti-Terrorism Committee issued a statement saying the blast was caused by an "unidentified explosive device," and Russian officials said they were treating it as a terror attack.
At least 13 people were killed in the incident and around 50 injured, Russia's Investigative Committee, the equivalent of the FBI, said in a statement. The Russian state news agency, TASS, said at least 34 people were taken to two hospitals, citing medical officials.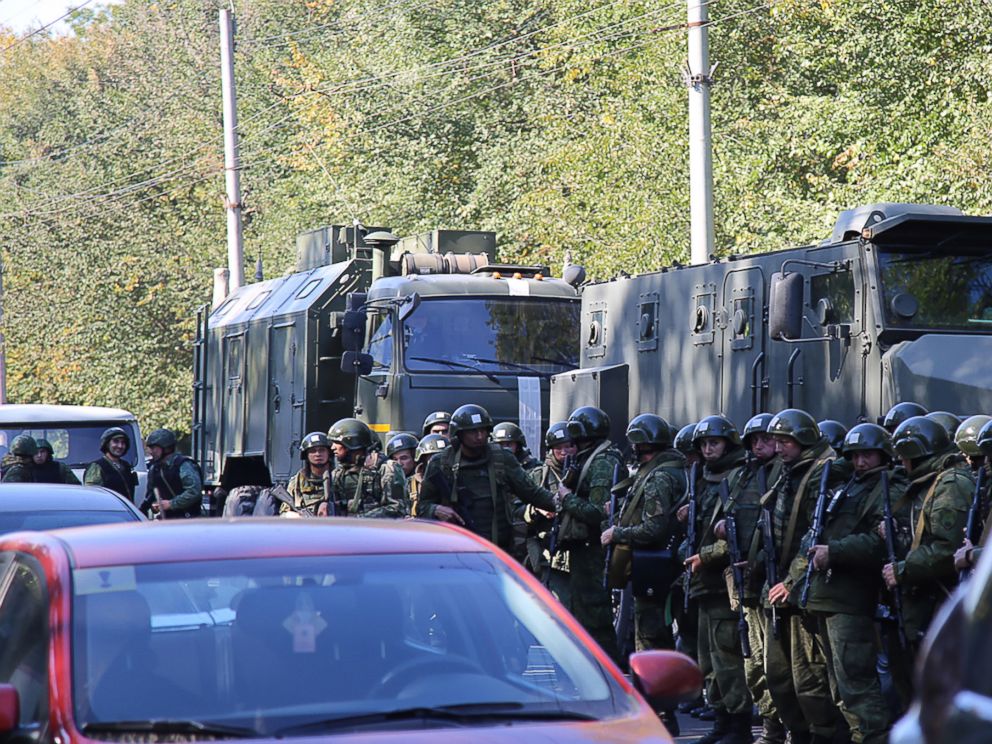 The Investigative Committee said it was opening a criminal investigation into the blast and was treating it as a suspected terror attack. The Committee said its early information suggested the explosion was caused by a bomb filled with metal objects. The majority of the victims were teenagers, it said.
The Kremlin's spokesman, Dmitry Peskov, told reporters that President Vladimir Putin has expressed his condolences to the victims and ordered emergency services to provide assistance.
About 200 soldiers and 10 military vehicles have been deployed to assist at the blast site, TASS reported, citing local military officials.
Video and photos published by local Crimean media showed people being carried into several ambulances at the scene, where some of the college's windows appeared blown out. Russian state television showed video of military armored vehicles driving rapidly towards the college.
Crimea has been under Russia's control since it sent troops to seize the peninsula from Ukraine in 2014.
This is a developing story.
Source: Read Full Article