Accused High Country killer Gregory Lynn could face a jury trial as early as October as the Supreme Court looks to run the case out of Melbourne.
The 56-year-old former airline pilot faced the Supreme Court for the first time on Thursday after a magistrate committed him to stand trial last month.
Greg Lynn.Credit:Facebook
The court heard it was likely the trial could run for up to eight weeks and be held in Melbourne instead of regional Victoria.
Judicial registrar Tim Freeman noted that while there was strong public policy on why a trial ought to be held in the community where the crimes took place, the nearest courthouse would be at least three to fours hours' drive away due to the remoteness of the High Country location.
He suggested Melbourne as the best place to run what is anticipated to be a lengthy trial, running from six to eight weeks.
Both defence barrister Dermot Dan and crown prosecutor John Dickie agreed.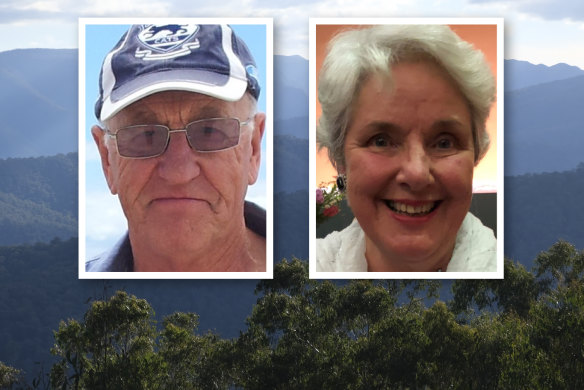 Russell Hill and Carol Clay.Credit:The Age
Freeman said if the case were to be held at Melbourne's Supreme Court building, this could occur as early as October.
Dickie said investigators were also still to return to the High Country to undertake a search for the "potential retrieval" of phones. The outcome of that search was not expected to affect the prosecution's case against Lynn though, he said.
Lynn is accused of killing missing campers Russell Hill, 74, and Carol Clay, 73, in the Wonnangatta Valley on March 20, 2020.
Police allege Lynn – from Caroline Springs – murdered the pair before burning their bodies at a second location north of Dargo, then returning to the scene on at least one occasion to further conceal their remains.
An autopsy was unable to establish a cause of death because the bones recovered were in fragments.
He was charged with two counts of murder on November 25, 2021, and committed to stand trial on January 25 this year following a five-day committal hearing in the Melbourne Magistrates' Court where 11 witnesses were cross-examined.
Lynn has pleaded not guilty.
An exact trial date is expected to be determined at an upcoming administrative hearing in May.
The Morning Edition newsletter is our guide to the day's most important and interesting stories, analysis and insights. Sign up here.
Most Viewed in National
From our partners
Source: Read Full Article