London: British street artist Banksy has pulled off one of his most spectacular pranks, when one of his trademark paintings appeared to self-destruct at Sotheby's in London after selling for £1 million ($1.86 million) at auction.
The work, Girl With Balloon, a 2006 spray paint on canvas, was the last lot of Sotheby's "Frieze Week" evening contemporary art sale. After competition between two telephone bidders, it was hammered down by auctioneer Oliver Barker for £1 million, more than three times the estimate and a new auction high for a work solely by the artist, according to Sotheby's.
"Then we heard an alarm go off," Morgan Long, head of art investment at the London-based advisory firm Fine Art Group, who was sitting in the front row, said on Saturday. "Everyone turned round, and the picture had slipped through its frame."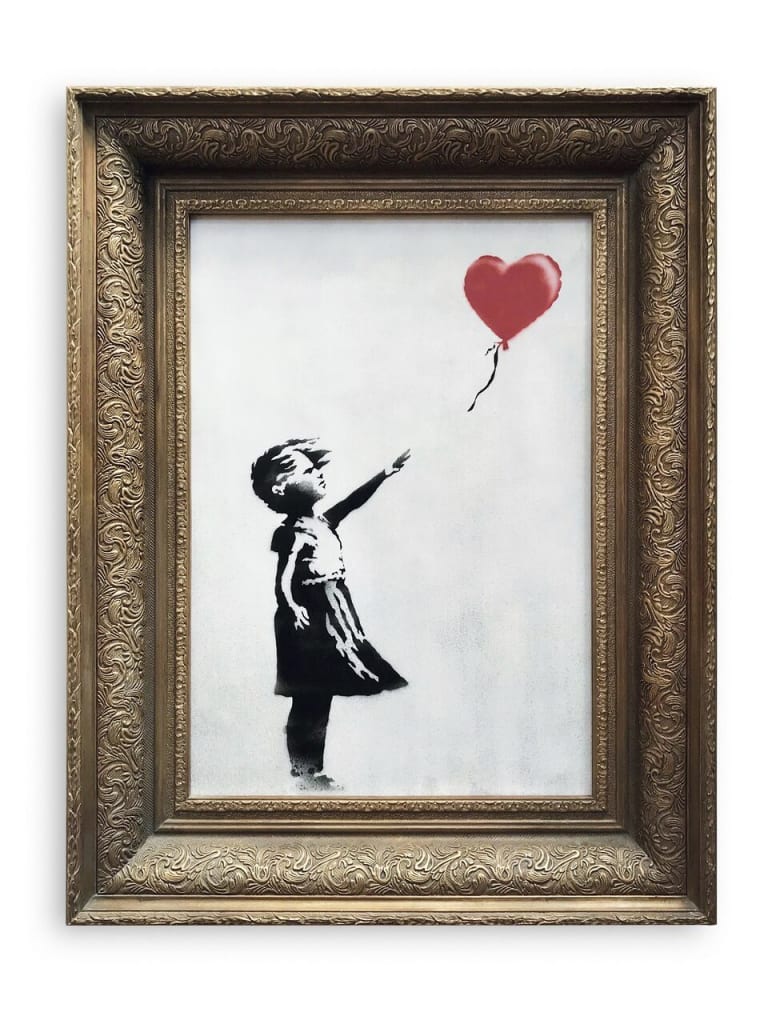 In this undated photo provided by Sotheby's the spray-painted canvas 'Girl with Balloon' by artist Banksy is pictured. Credit:AP
The painting, mounted on a wall close to a row of Sotheby's staff members, had been shredded, or at least partially shredded, by a remote-control mechanism on the back of the frame.
A photo posted on the private Instagram account of Caroline Lang, chairman of Sotheby's Switzerland, showed a man in the salesroom operating an electronic device hidden inside a bag. Long said she later saw a man being removed from the building by Sotheby's security staff.
"We've been Banksy-ed," Alex Branczik, Sotheby's head of contemporary art in Europe, said afterward.
Sotheby's has not named the client whose $1.86 million purchase was destroyed.
But Sotheby's said in a statement on Saturday: "The successful bidder was a private collector, bidding through a Sotheby's staff member on the phone. We are currently in discussions about next steps."
Joanna Brooks, director of JBPR, who answers media enquiries on behalf of Banksy, declined to comment on whether the artist himself had been removed from the salesroom.
On Saturday afternoon, Banksy posted a video on his Instagram account, recording the confusion at Sotheby's auction, following a sequence purporting to show the artist hiding a shredder inside a gilt-wood picture frame.
"A few years ago I secretly built a shredder into a painting," Banksy wrote in the video. "In case it was ever put up for auction."
The New York Times
Source: Read Full Article