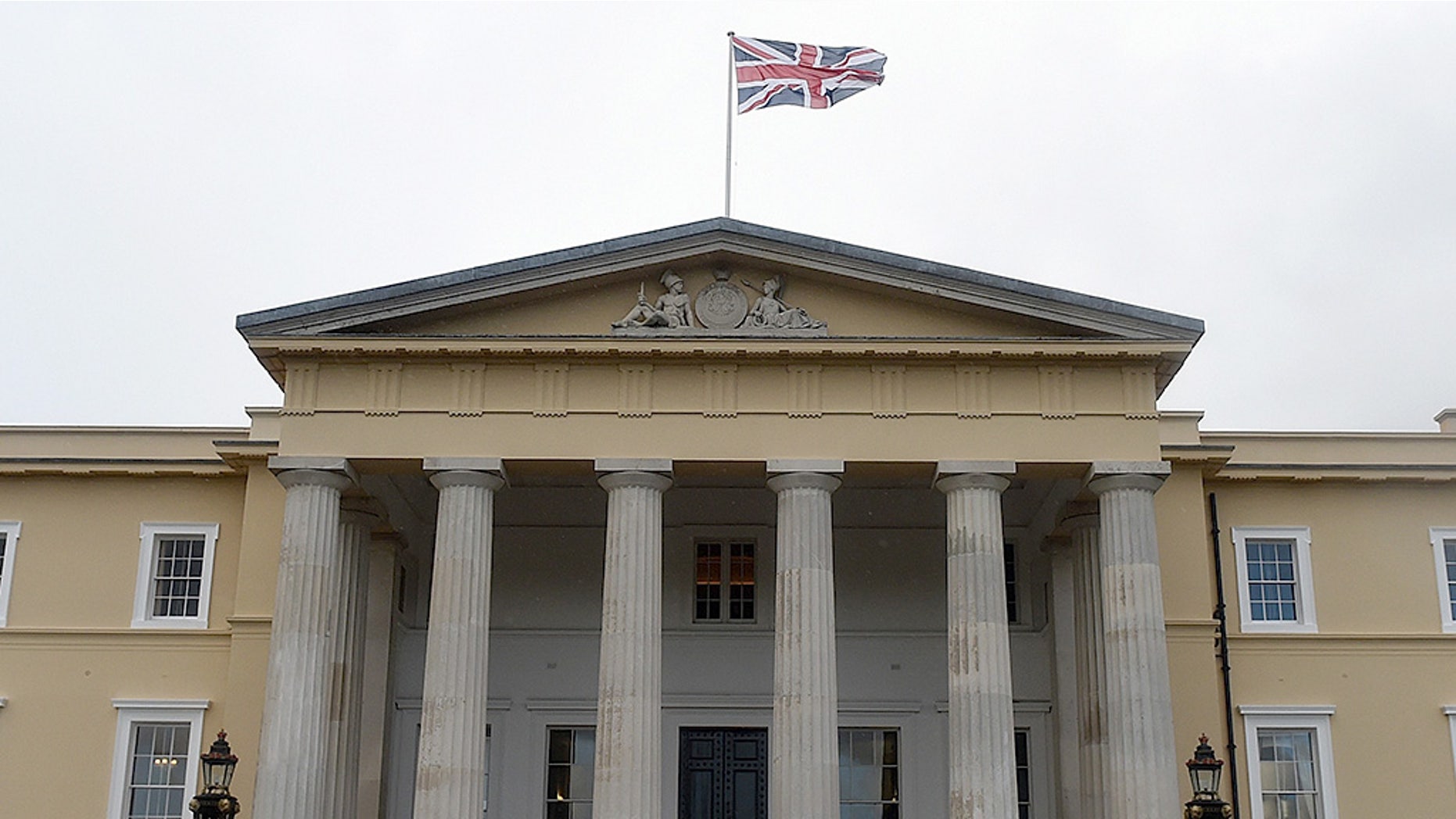 A female military cadet was found dead at the Royal Military Academy Sandhurst.
(Getty Images)
A 21-year-old female cadet at a prestigious British military academy that has trained the likes of Princes William and Harry is suspected to have killed herself after being eyed in an investigation of a drunken party last weekend, reports say.
The cadet, whose name has not been released, was found dead Wednesday at the Royal Military Academy Sandhurst, outside of London.
45 NATIONS ATTEND 5-DAY NAVAL EXERCISE IN PAKISTAN
"The death is being treated as unexplained but non-suspicious," a Thames Valley Police spokesperson told Sky News. "A file is being prepared for the coroner."
The woman was understood to be involved in an investigation of a drunken party that happened last weekend in Sandhurst, The Telegraph reported. The cadet did not return to her residence following the party, it added, citing the Ministry of Defense.
CHILD TAKES LIVE WORLD WAR II-ERA EXPLOSIVE FOR SHOW-AND-TELL
Royal Military Academy Sandhurst says on its website that the standards there are "exceptionally high, and not every officer cadet will make the grade – but those who do will leave Sandhurst knowing that they've excelled at one of the world's toughest and most revered military training academies."
CLICK HERE FOR THE FOX NEWS APP
The cadet reportedly was set to be commissioned in April following the completion of a 44-week training program.
Source: Read Full Article