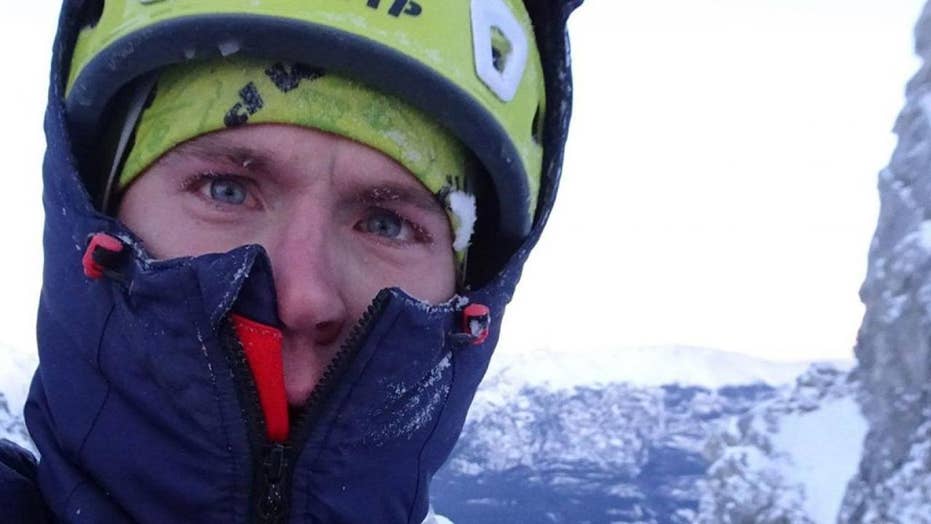 Climber who lost mom on K2 goes missing while scaling 'Killer Mountain'
A climber who lost his mother on K2 has gone missing while scaling Pakistan's Nanga Parbat.
Search crews were looking Thursday for a British climber who went missing this week while scaling Pakistan's Nanga Parbat, one of the world's highest peaks and dubbed the "Killer Mountain" for the high number of fatalities there.
Tom Ballard — whose mother was killed while descending the peak K2 in 1995 — was going up the mountain with his Italian climbing partner Daniele Nardi when they both vanished, Sky News reported. They last made contact on Sunday when they were at an altitude of about 20,669 feet.
"Please join with me in positive thinking that my brother and Daniele will return safe," Ballard's sister, Kate Ballard, wrote in a Facebook post, according to the BBC. "Please all believe and trust that they will be OK."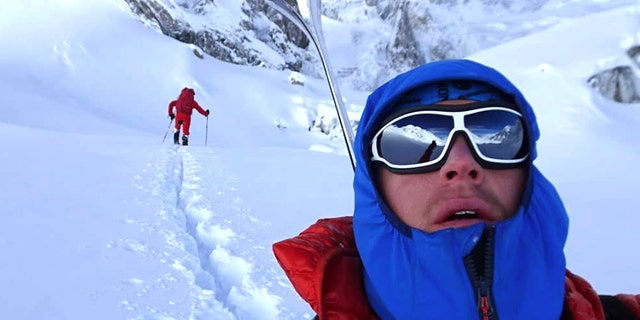 Tom Ballard was climbing the mountain with Italian climber Daniele Nardi. They last made contact on Sunday.
(Instagram)
Pakistani rescue teams recruited the help of Muhammad Ali Sadpara, who successfully climbed the mountain two years ago, to assist with the search, according to a post on Nardi's Facebook page, which is being updated by a friend.
PAKISTAN TO RELEASE CAPTURED INDIAN PILOT IN EFFORT TO DEFUSE KASHMIR CONFLICT
Bad weather and recent tensions between Pakistan and Kashmir initially impacted the rescue mission after the airspace was closed. A Thursday Facebook post stated that a helicopter search was conducted where they found "traces of avalanche."
"Ali Sadpara has announced that the 3 field tent invaded by snow has been detected by the helicopter. In the area, traces of avalanche have been identified on the slope which indicates the danger of the area," read the post translated from Italian.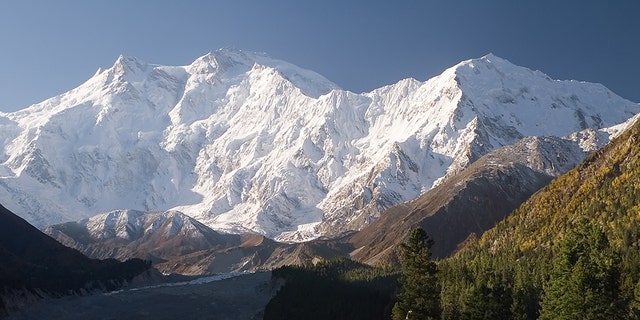 Nanga Parbat (also known as Nangaparbat Peak or Diamir) is the ninth highest mountain on Earth and the 2nd highest in Pakistan.
(iStock)
Ballard, 30, is an avid climber and son of Alison Hargreaves, who made history in 1995 when she became the first woman to climb Mount Everest unaided. Three months later, however, she went missing climbing K2, the second-highest peak in the world.
The 33-year-old climber and five others died on the mountain hours after reaching the summit of K2 due to a storm.
Despite the tragic death, Ballard followed in his mother's footsteps and dedicated his life to climbing some of the highest mountains in the world, the BBC reported. Nanga Parbat is the ninth highest mountain in the world and notoriously hard to climb.
CLICK HERE FOR THE FOX NEWS APP
Ballard last spoke to his wife on Sunday over a satellite phone, and his last post on Instagram was Tuesday.
Source: Read Full Article