A Maryland man who had a grudge against a US newspaper barricaded the back door to prevent people from fleeing as he used a pump-action shotgun to shoot his way into the newsroom of the Capital Gazette, authorities said on Friday.
The man, Jarrod W. Ramos, 38, appeared in the District Court by a video feed on Friday and was charged with five counts of murder. He was denied bail.
"There is a certain likelihood you are a danger," Judge Thomas Pryal told Ramos, who did not speak and showed no emotion, staring into the camera and occasionally blinking.
Replay
The arraignment came as authorities released additional details about Thursday's shooting and offered more information on how the suspect was identified.
Speaking outside the courtroom, Wes Adams, the Anne Arundel County state's attorney, said one of the victims had tried to escape through the blocked door and was shot.
"As I stated to Judge Pryal there were two entrances to the offices in which this attack occurred," Adams said. "The rear door was barricaded."
Earlier on Friday, Timothy Altomare, the Anne Arundel County police chief, said that facial recognition technology played a crucial role in helping police identify Ramos as a suspect.
Police first tried to learn his identity through his fingerprints, but the fingerprint identification system was moving slowly, so police moved on to using facial recognition, the chief said. A photo of the suspect was sent to the Maryland Coordination and Analysis Centre, which searched the repository of driver's license photos and mug shots to find a match. County police said reports of the suspect having mutilated his fingertips were not correct.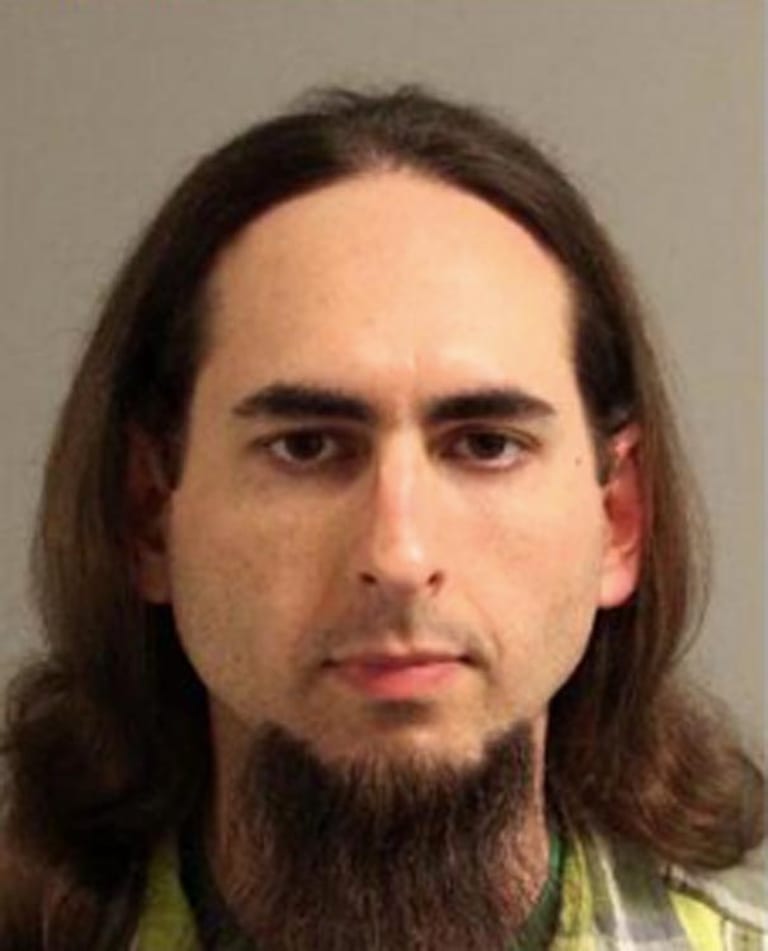 Shooting suspect: Jarrod Ramos
President Donald Trump on Friday called the shooting a "horrible, horrible event."
"This attack shocked the conscience of the nation and filled our hearts with grief," Trump said at the White House. "Journalists, like all Americans, should be free from the fear of being violently attacked while doing their jobs."
"My government will not rest until we have done everything in our power to reduce violent crime and to protect innocent life," he added.
State flags were lowered to half-staff and a vigil was planned for Friday night amid an outpouring of condolences and support for the families of the victims. And the newspaper's journalists struggled in their grief as they went about the job of reporting and editing a story that involved them.
Ramos' neighborhood in nearby Laurel is home to families from Pakistan, India, Nigeria and Kenya. Yawar Hamid, 33, owner of Indus Food, the grocery store across the street from Ramos' apartment complex, sells night blooming orchids, newspapers in Urdu, and giant bags of basmati rice.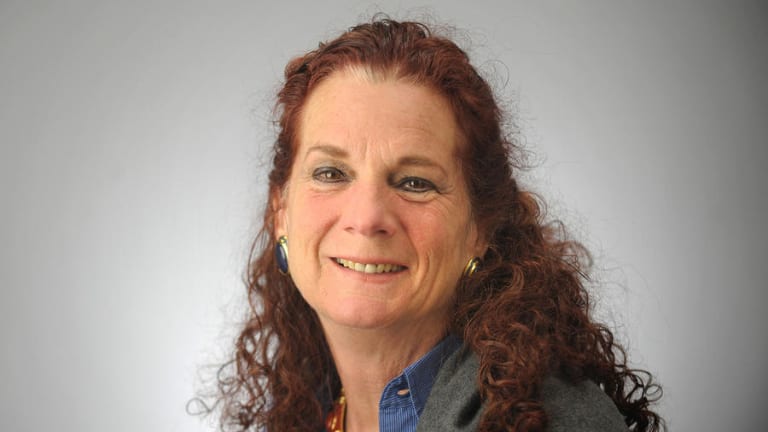 Among the victims was mother-of-four Wendie Winters.
Hamid said he did not know Ramos, but said he was angry that he was not being called a terrorist.
Ramos' apartment and car were searched overnight, Altomare said, and some evidence has been found.
"I can't go into a whole bunch of details about it, but I will tell you it is evidence showing the origination of planning, things like that, in his apartment," the chief said.
"There are no other suspects we're looking for night now," he said, adding that Ramos has refused to cooperate with authorities.
The 12-gauge pump-action shotgun used in the shooting was bought legally a year ago, Altomare said. While he did not know why Ramos simply gave up, he said it was not because he had run out of ammunition.
"The fellow was there to kill as many people as he could kill," he said, though he declined to say how many rounds the gunman brought with him.
Altomare said that Ramos had a history with police that included a 2013 threat against the Capital Gazette, which produces a number of local newspapers along Maryland's shore.
"This was a targeted attack," Altomare said. "We can't fathom why this person chose to do this."
At the time, the chief said, the newspaper decided not to pursue any charges against Ramos.
"It is fully documented and was investigated," Altomare said on CBS This Morning. Managers of the paper and police investigators "came to a shared conclusion that carrying action further might exacerbate the situation."
The New York Times
Source: Read Full Article