Heavy rain and snow are expected this morning in the Northeast, after the East Coast already saw 1 to 2 inches of rain on Monday and parts of southern Vermont got a foot of snow.
Winter storm warnings and advisories as well as coastal flooding alerts have been issued throughout the Northeast.
Significant lake-effect snow trailing behind the storm has been reported in Ohio and Pennsylvania, each of which has seen a number of weather-related traffic accidents.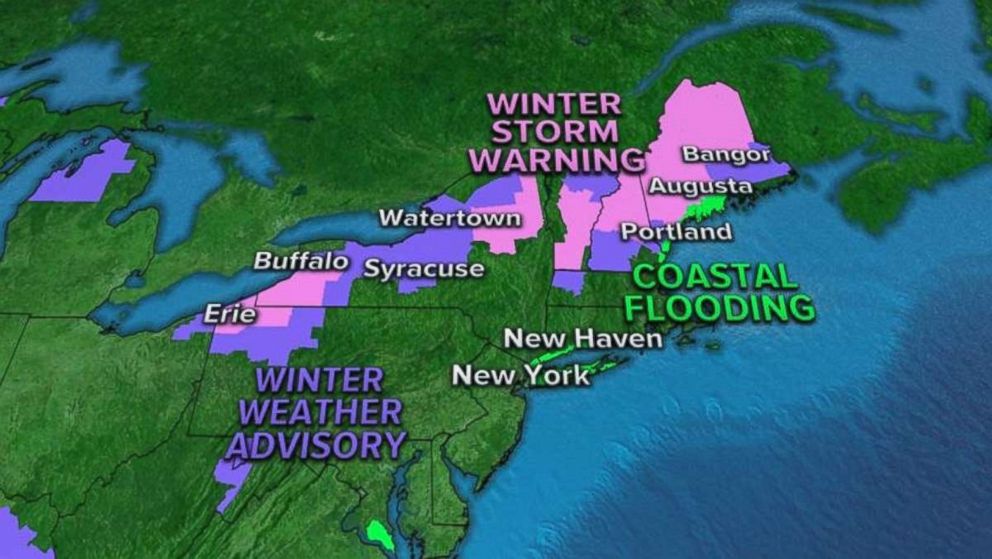 Heavy rain is expected today in coastal Maine because of a double low-pressure system.
Later today, as the storms merge into a single low-pressure system, it'll move very slowly north into Maine, delivering more precipitation and with more lake-effect snow in its rear-view mirror.
Some areas could see 6 to 12 inches of snow — parts of northern New England may see 18 inches.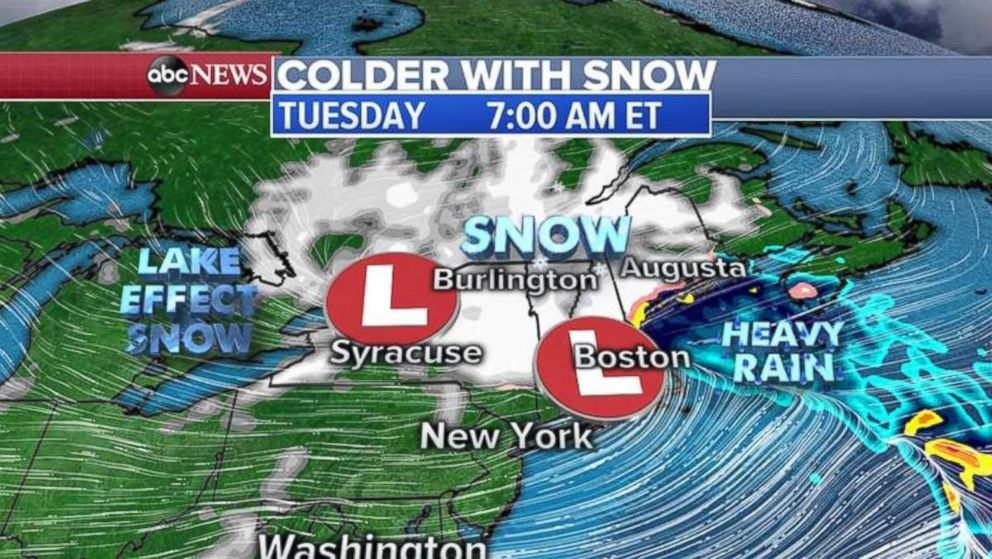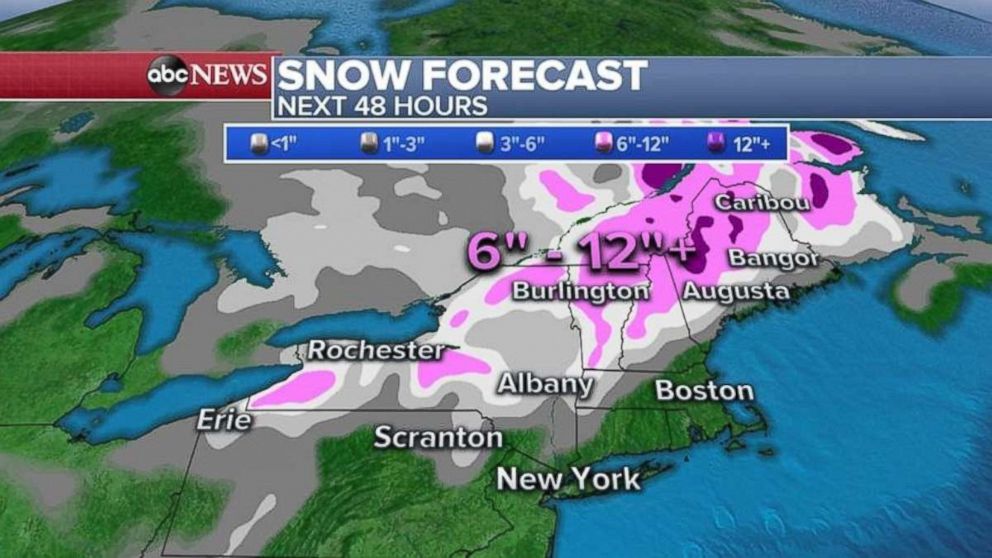 Out West, warnings and watches for high winds, floods and storms have been issued up and down the coast in anticipation of a series of storms.
Winds of 80 mph have already swept through the Pacific Northwest, with some regions seeing 4 to 6 inches of rain.
More rain is heading for the Bay Area and snow is likely in the Sierra Nevadas.
A second storm should be moving in Wednesday night, into Thursday, mostly in California — from San Francisco down to San Diego — with 1 to 3 inches of rain likely and 1 to 3 feet of snow possible in higher elevations.
Source: Read Full Article