Hurricane Florence, a powerful Category 4 storm, is closing in on the Southeast, bringing threatening winds, a high storm surge and tons of rain.
Interested in
Hurricane Florence?
Here's the latest timeline:
— The storm is moving west-northwest toward the Carolinas.
— Florence could make landfall early morning Friday between midnight and 5 a.m. as a major hurricane — possibly a Category 4 or Category 3 storm.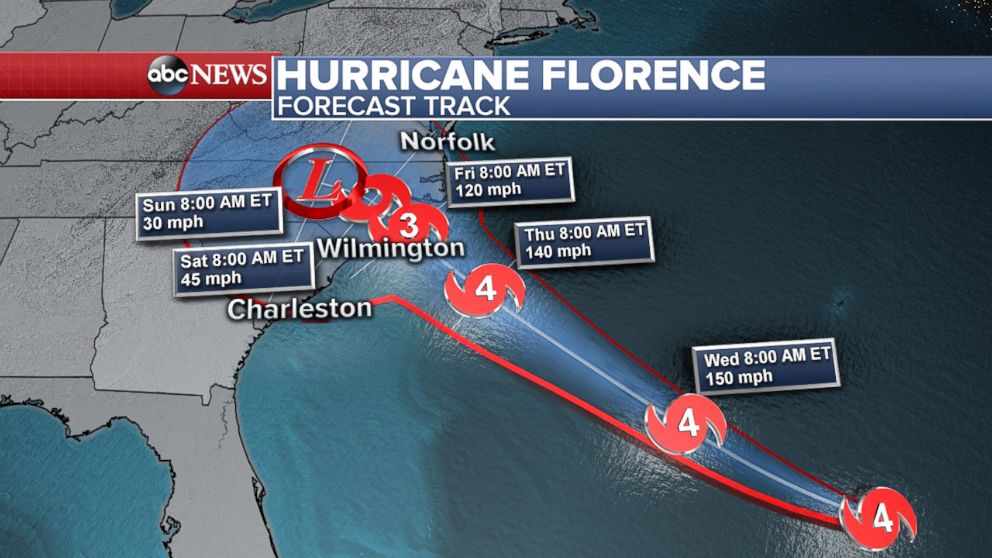 — A hurricane watch is in effect from Edisto Beach, South Carolina, to the North Carolina-Virginia border.
— Many residents and visitors on the coasts of South Carolina, North Carolina and Virginia are under evacuation orders.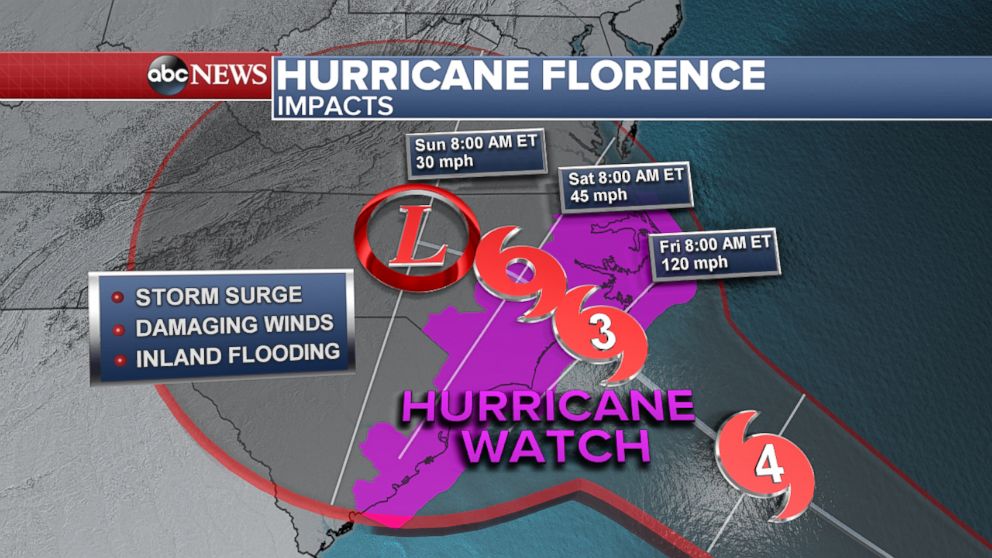 — After the storm makes landfall, rain will become a major threat. Florence is expected to dump up to 30 inches of rain over parts of North Carolina, Virginia and northern South Carolina through Saturday. The rain could lead to life-threatening flash flooding.
— Storm surge is also a major concern, potentially reaching 12 feet in parts of North Carolina.
Source: Read Full Article