First responders in San Antonio arrived to a chaotic scene. Amid the mass hysteria, they could see victims lying on the ground, people screaming and crying out for help. They knew every second would count, and they worked quickly to get the most severe victims airlifted to local hospitals where trauma teams were ready to manage the carnage.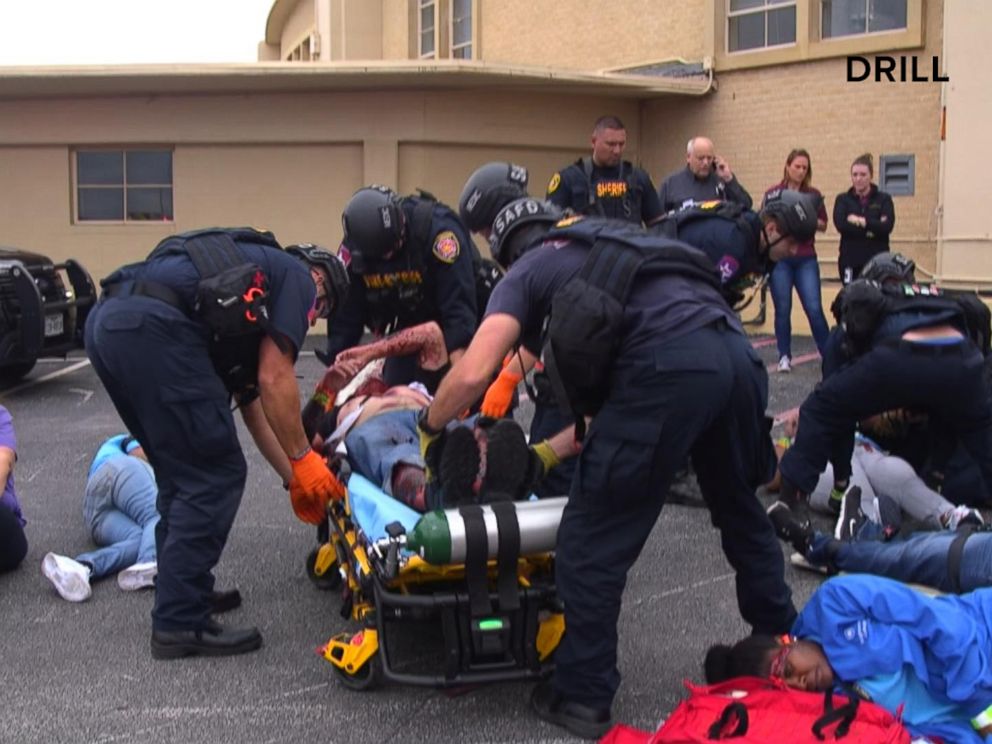 It sounds like a frightening situation if it were real, but this was a mass casualty drill – one of the largest in Texas.
The dozens of responding SWAT team members, police officers, fire department and trauma teams are real-life first responders, but the "victims" were actors covered in make-up and fake blood.
The mock scenario: three "active shooters" who opened fire and detonated a bomb during a high school graduation.
Watch the full story on "Nightline" tonight at 12:35 a.m. ET
The details of this drill are similar to the recent mass shootings that have taken place in Las Vegas, Pittsburgh and Thousand Oaks, California, and one year ago in Texas — with the mass shooting at a church in Sutherland Springs.
"It's not a question of if something's going to happen in this city, it's only a question of when and so how we prepare to respond to that is critical," said San Antonio Fire Chief Charles Hood.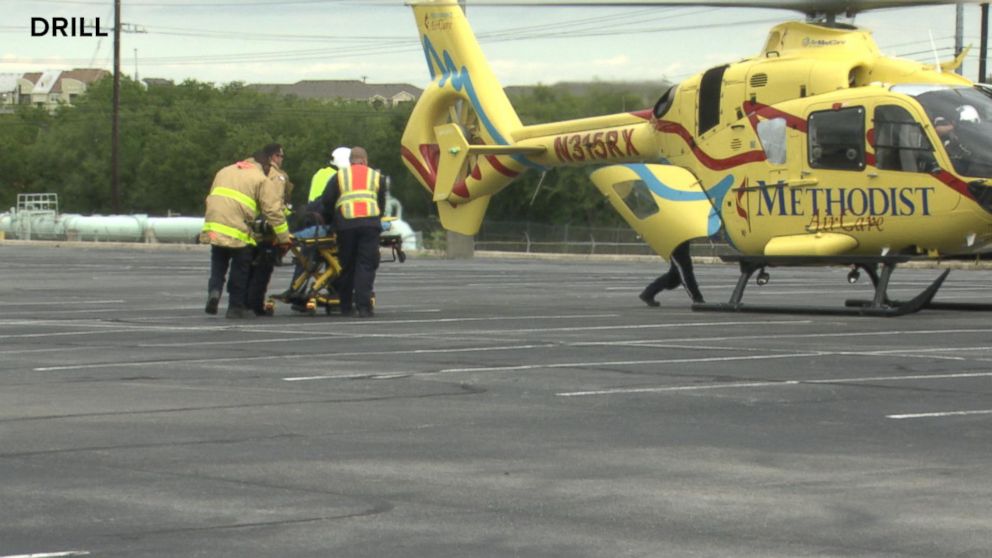 "It's making sure EMS knows how to work with fire and fire how to work with the police, the sheriffs and they all know how to work with the health care systems. That dance has to all happen," said Eric Epley, one of the drill's organizers.
The drill began before sunrise. Professional make-up artists started prepping the volunteers who are playing the victims, creating fake lacerations and gunshot wounds.
"It's important to make it realistic because when our actual medical personnel run into something that is gruesome, then they'll be better prepared to deal with it," said one of the make-up artists.
"Nightline" embedded with first responders during the drill. One of whom was Lt. Josh Frandsen with the San Antonio Fire Department, who explained how the department practices having their members spread out to prevent a "complex, coordinated attack."
In a mass casualty event, first responders said figuring out who goes where and how they're going to move victims is one of the biggest hurdles for them.
They practiced treating victims on the scene and loading them into ambulances, where they were then taken to two of San Antonio's Level 1 trauma centers: Brooke Army Medical Center and University Hospital.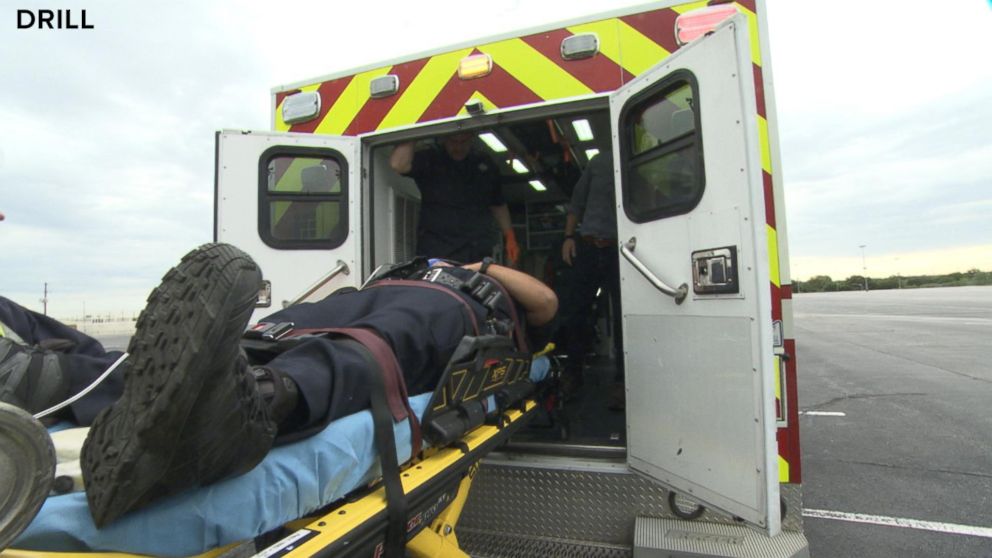 "It's chaotic. But it's controlled chaos," said Dr. Ramon F. Cestero, the medical director of University Hospital's Surgical Trauma Intensive Care Unit. "Everybody knows what they're supposed to do and we work very well as a team."
He said the purpose of the drill isn't just for his teams to run through how to treat patients but also to practice streamlining communication between different departments within the hospital, thus providing better critical care.
"Communication is a big piece of what we do," he said. "Whether it's by telephone, text, direct communication, radio and those are all avenues for us or methods for us to communicate between different divisions and departments and optimizing that is one of the key goals for today."
"You have to be ready 24/7, 365 [days] to receive a mass casualty incident," he continued. "It could be at 2 in the morning on a Saturday, or 3 in the afternoon on a Wednesday."
Some of the trauma staff at University know the reality of that all too well.
Dr. Ronald Stewart was one of the trauma surgeons at University when a gunman, armed with an AR-15, walked into the First Baptist Church in Sutherland Springs during Sunday morning services in November 2017 and opened fire. The gunman killed 26 people and wounded more than a dozen others.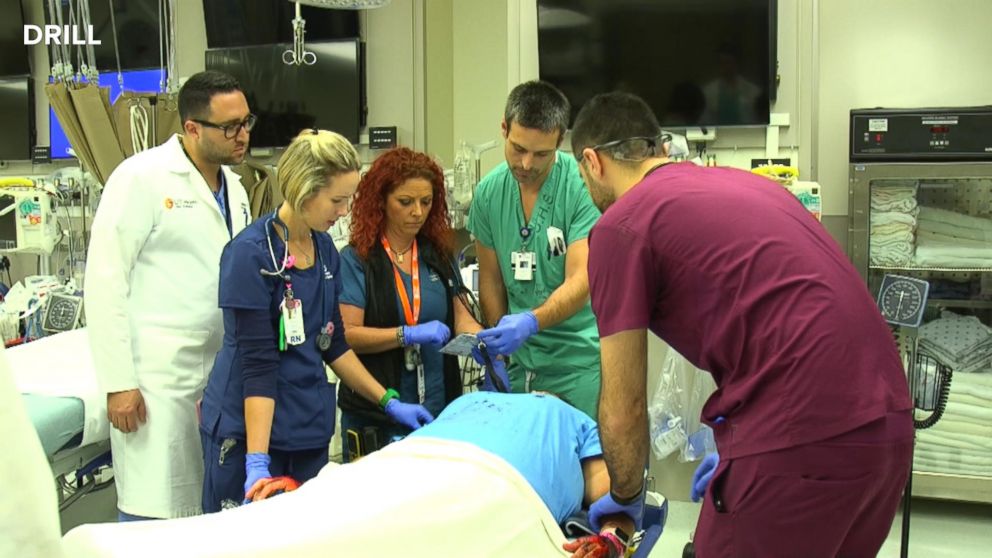 University received nine of those patients that day. Of those, Stewart said one patient did not survive – a small child.
"The hardest thing we have to do is go and talk to the family of a child," he said. "That in some ways [is] the embodiment of the future and the family, that that child is not here anymore."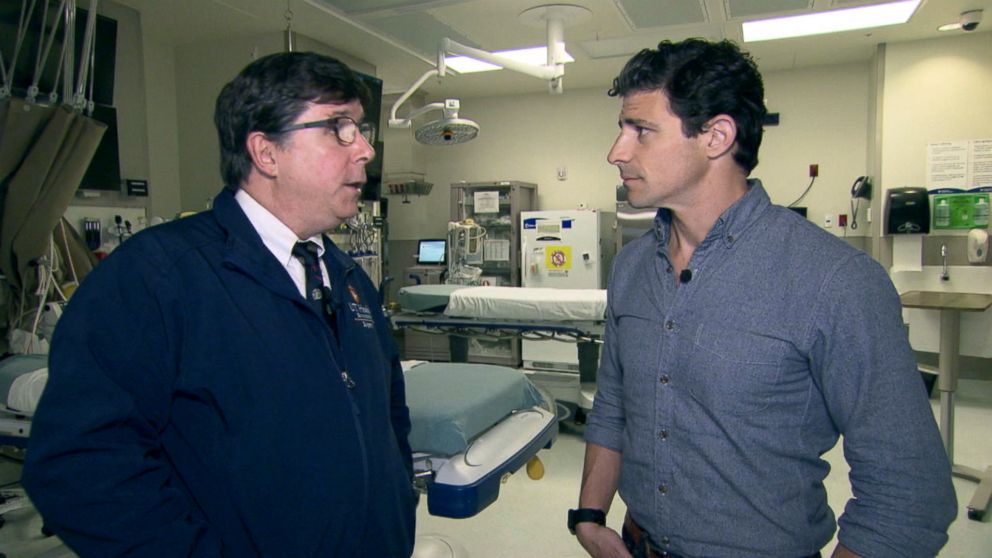 Dr. Brian Eastridge, who like Dr. Stewart is a surgeon at University Hospital, said the damage inflicted by assault style weapons present a particularly difficult challenge.
"I think the average person would probably not understand really how significant these wounds are and how difficult it is to take care of patients with these types of high velocity wounds," he said. "When the round enters tissue, it basically creates, for all intents and purposes… a blast wave just like if you throw a pebble in a pond."
Both Dr. Eastridge and Dr. Stewart are among the medical professionals in the U.S. who believe the medical community must get involved in curbing firearm violence – an issue that was pushed to the forefront recently after the American College of Physicians published a paper in October on the topic of gun violence. It called for tighter gun laws and included recommending bans on "assault weapons," large capacity magazines and 3D-printed firearms.
The NRA responded by telling doctors to "stay in their lane."
"Someone should tell self-important anti-gun doctors to stay in their lane. Half of the articles in Annals of Internal Medicine are pushing for gun control. Most upsetting, however, the medical community seems to have consulted NO ONE but themselves," the National Rifle Association tweeted.
Since then, medical professionals from across the country have been tweeting back at the NRA, sharing stories and photos of bloody trauma rooms after treating gunshot victims, using the hashtag #ThisIsOurLane and #ThisIsMyLane.
"We have a violence problem," Dr. Stewart said. "And if we do that while making firearm ownership as safe as reasonably possible we can get to long term solutions. We can get to the way America normally solves problems."
Two weeks ago, the American College of Surgeons Committee, which both Eastridge and Stewart belong to, published a paper proposing new gun safety measures, hoping to bridge the political divide. Eighteen of the paper's 22 authors own firearms.
Dr. Eastridge said his own experience treating the Sutherland Springs shooting victims took an emotional toll on him and his staff.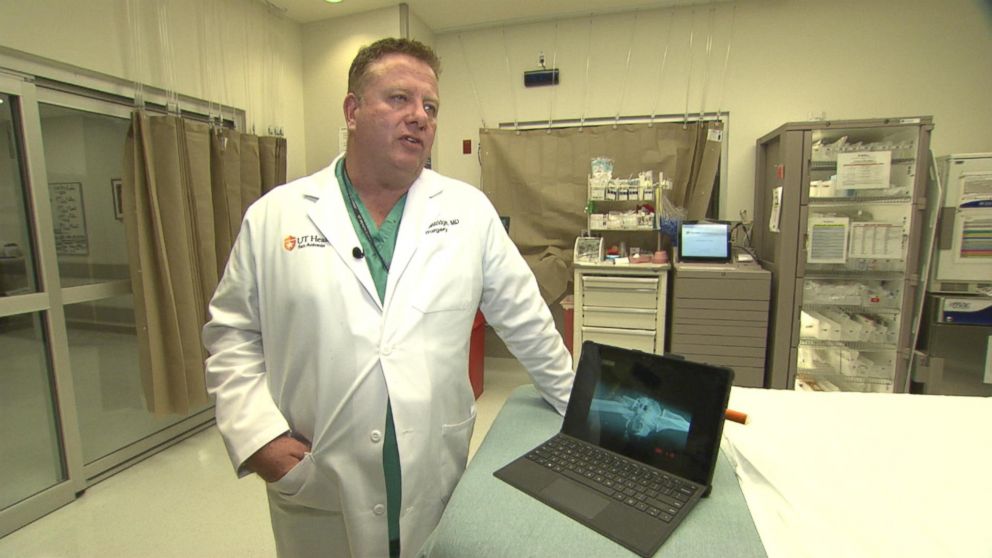 "Everybody really collapsed sort of later that afternoon," he said. "We all shed a lot of tears later that day and the days subsequent."
For everyone involved in the San Antonio mock shooting drill, from hospital teams, first responders, to the actors, this was personal because they knew that what they were learning in the drill would save lives in the future.
"This is what keeps me awake at night time – to have a situation like this in the city and we're not prepared to respond to it," Chief Hood said. "So to have all of these resources available to train together, to practice together, to build a relationship is going to help us when the real deal happens."
Source: Read Full Article