Jerusalem: Iran and Israel are playing down prospects of a war despite trading blame for an unprecedented, weeks-long surge in hostilities between their forces over Syria.
A showdown between the arch-foes has loomed since February 10, when Israel said an armed Iranian drone launched from a Syrian base penetrated its territory. Israel downed the drone and, during a reprisal raid, lost an F-16 jet to Syrian ground fire.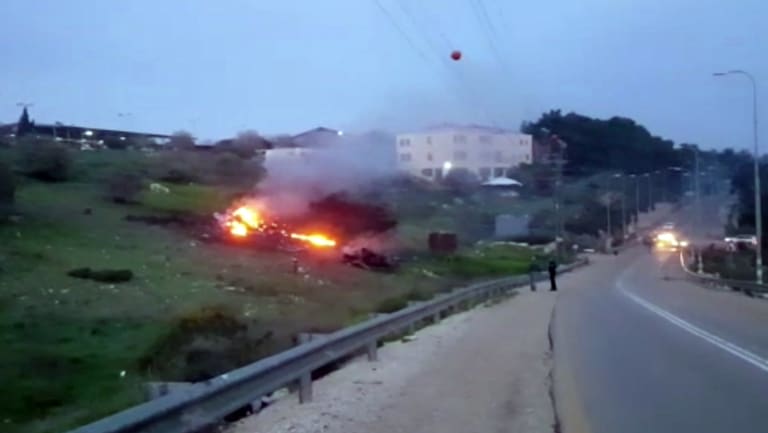 The Israeli military shot down an Iranian drone that infiltrated the country early Saturday before launching a "large-scale attack" on at least a dozen Iranian and Syrian targets, including an Iranian jet, above.
On April 9, an air strike killed seven Iranian Revolutionary Guards at the Syrian base. Tehran blamed Israel and vowed unspecified retaliation, drawing Israeli counter-threats to broaden attacks on Iranian military assets in Syria.
Iranian Foreign Minister Mohammad Javad Zarif said in a US television interview that further Israeli sorties in Syria would have "consequences". But he deemed major escalation as unlikely.
"I do not believe that we are headed towards regional war but I do believe that unfortunately, Israel has continued its violations with international law, hoping to be able to do it with impunity because of the US support and trying to find smokescreens to hide behind," Zarif told CBS News.
"The easiest answer would be to stop – to stop these acts of aggression, to stop these incursions."
Iran, Lebanon's Hezbollah militia and Russia have been reinforcing Damascus against a 7-year-old Syrian rebellion. The Israelis worry that Iran's garrison will remain, linking with Hezbollah to form a broad Syrian-Lebanese front against them.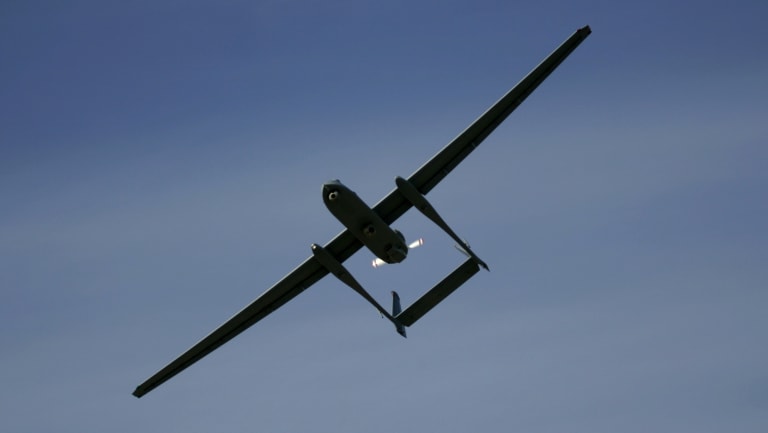 Israel shot down an Iranian drone it said was armed.
Israeli Defence Minister Avigdor Lieberman reiterated his government's policy of preventing Iranian entrenchment in Syria.
"No matter the price, we will not allow a noose to form around us," he told Israel Radio in an interview.
But asked if that meant war was imminent, he said: "I hope not. I think that our primary role is prevent war, and that requires concrete, real deterrence as well as readiness to act."
Israel Katz, the Israeli intelligence minister, suggested world powers might intervene to curb Iranian activity in Syria.
Israel is "not interested" in escalation, Katz told the Ynet news site. But Israeli power-projection, he said, "can challenge the Iranians, can clarify to the Russians, who seek stability, that it is worth it for them to apply their influence, and the same goes for the United States, for France and all the others".
The Syria face-off comes as the Trump administration mulls reimposing US economic sanctions against Tehran by May 12, a move that could deal a blow to an international 2015 deal under which the Iranians capped their nuclear projects.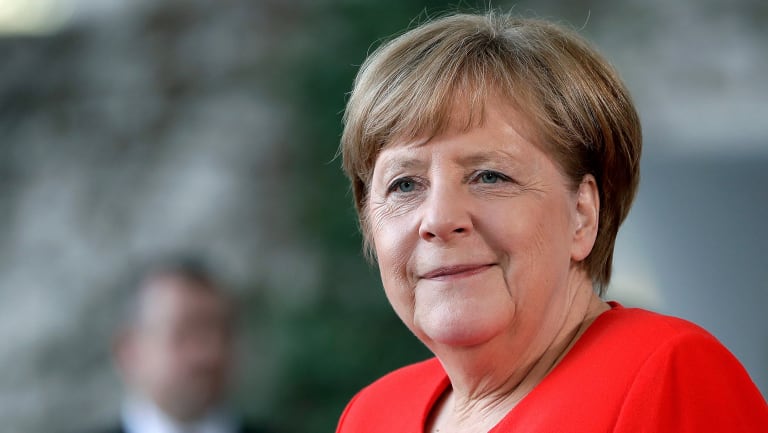 German Chancellor Angela Merkel will visit Washington this week.
German Chancellor Angela Merkel told Israel's Channel 10 that an imperfect nuclear deal with Iran was preferable to no deal, and that her country would "watch very closely" to ensure it is being fulfilled.
Merkel and French President Emmanuel Macron will meet this week with Trump who says he'll withdraw from the agreement unless American and European negotiators agree to fix what he calls its serious flaws.
The 2015 deal, opposed by Israeli Prime Minister Benjamin Netanyahu, aims to curb Iran's nuclear ambitions. Merkel said she understood there were "great worries in Israel" over those ambitions, but that she disagreed with Netanyahu on how to contain them.
Macron is urging Trump to stick with the accord, arguing there's no "Plan B".
The told Fox News Sunday  that he thinks the deal is imperfect but asked "What do you have as a better option?"
Zarif said Iran might respond to any unravelling of the deal by "resuming at a much greater speed our nuclear activities".
Israel has savaged the deal and encouraged a US review, but Katz appeared to acknowledge the outcome could be costly.
"The United States is changing policy. Israel is determined to prevent this (Iranian nuclear) red-line, a crossing of this red-line," he said. "These are testing times for us. I hope that we won't pay prices."
Reuters, AP
Source: Read Full Article