New York: Ivanka Trump made $US3.9 million ($5.2 million) from her investment in her father's hotel in Washington last year, according to a disclosure released by the White House on Tuesday.
Jared Kushner, senior White House adviser, left, and Ivanka Trump, assistant to US President Donald Trump, get ready to board Marine One.
She was also paid $US2 million in severance by her family's real estate company, the Trump Organisation. Together, Ivanka Trump and her husband Jared Kushner earned at least $US82 million in outside income while working as unpaid senior advisers to her father, US President Donald Trump.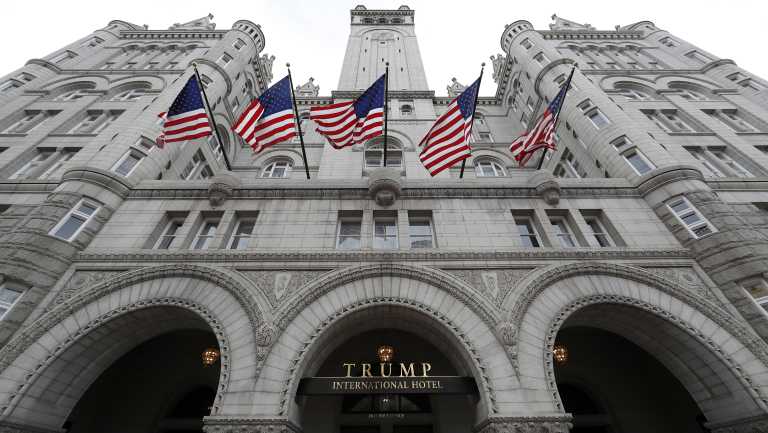 The Trump International Hotel at 1100 Pennsylvania Avenue, Washington.
Kushner reported at least $US27 million and as much as $US135 million in outstanding liabilities. Federal rules require top officials to report income, assets and liabilities in broad ranges. He reported more than $US5 million in capital gains from the sale of a shopping mall in the Bronx, New York.
The Trumps and Kushner retained their ownership in their private businesses upon entering the White House, a decision that critics say has left them open to conflicts of interest and influence by foreign countries.
Bloomberg
Source: Read Full Article